Happy Monday, friends! 😀
I hope you guys had a relaxing weekend and that the start of the week is treating you well so far. I won't lie – I'm a big fan of Mondays. I think most of it comes down to that whole "fresh start" feeling, but I kind of like getting back into a routine as well. I know, I know – I'm a weirdo – but at least I'm a happy weirdo when Monday morning rolls around, right? Right. I know a lot of people don't exactly share my sentiments when it comes to trading in two days of freedom for a day in the office/classroom, though, so I thought I'd share an inspirational little story that I came across this weekend to [hopefully] start the week off on a positive note for those who feel like they're dragging their feet. It's called "The Mayonnaise Jar"…
. – . – . – .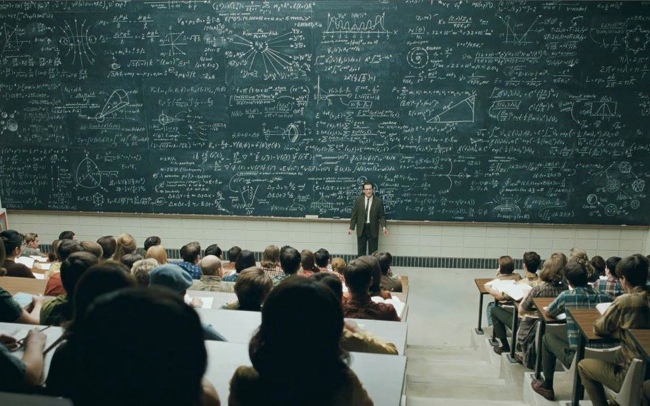 When things in your life seem almost too much to handle, when 24 hours in a day is not enough time, remember the mayonnaise jar and two cups of coffee…
A professor stood before his philosophy class with some items in front of him. When the class began, he wordlessly picked up a very large and empty mayonnaise jar and proceeded to fill it with golf balls. He then asked the students if the jar was full. They agreed that it was.
The professor then picked up a box of small pebbles and poured them into the jar. He shook the jar lightly and the pebbles rolled into the open areas between the golf balls. He then asked the students again if the jar was full. They agreed that it was.
Next, the professor picked up a box of sand and poured it into the jar. Of course, the sand filled up the space between the golf balls and pebbles. Once more, the professor asked if the jar was full. The students responded with a unanimous "YES."
The professor then produced two cups of coffee from under the table and poured the entire contents into the jar, effectively filling the empty space between the stand. The students laughed.
"Now," said the professor, as the laughter subsided, "I want you to recognize that this jar represents your life. The golf balls are the important things – God, family, children, health, friends, and passions. Things, that if everything else was lost and only they remained, your life would still be full. The pebbles are the other things that matter – your job, house, and car. The sand is everything else – "the small stuff."
"If you put the sand into the jar first," he continued, "There is no room for the pebbles or the golf balls. The same goes for life. If you spend all your time and energy on the small stuff, you will never have room for the things that are important to you…"
"So… pay attention to the things that are critical to your happiness. Worship with your family. Play with your children. Take your partner out to dinner. Spend time with good friends. There will always be time to clean the house and fix the dropping tap. Take care of the golf balls first – the things that really matter. Set your priorities. The rest is just sand."
One of the students raised her hand and inquired what the coffee represented.
The professor smiled and said, "I'm glad you asked. It just goes to show you that no matter how full your life may seem, there's always room for a couple of cups of coffee with a friend."
. – . – . – .
I'm definitely guilty of getting caught up in the small stuff and spending far too much time and energy on things that, in the grand scheme of things, probably don't really matter all that much. I think a lot of it has to do with perfectionism and feeling like I need to give everything 110% of my attention – it can get exhausting and overwhelming at times, so I constantly need little reminders like this because they help me take a step back and re-prioritize. Even though I still fall victim to burying myself in "sand," I do notice that when I focus more on the "golf balls" of life, everything else just has a way of falling into place. Go figure.
With that said, here are a few scenes I captured of the golf ball moments from my weekend….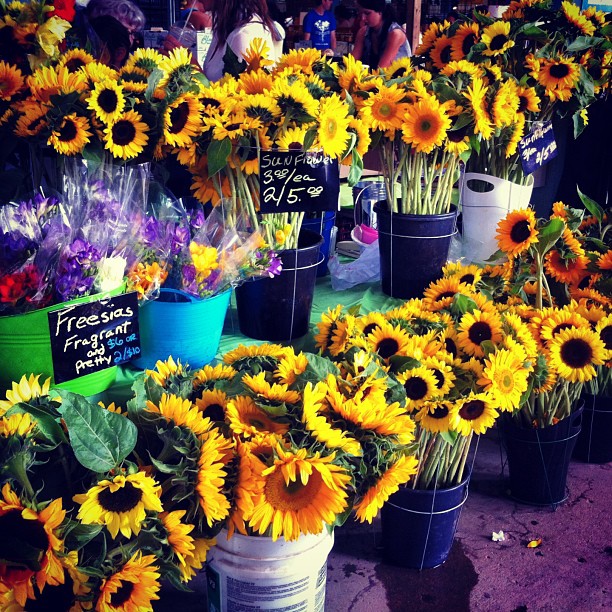 Fresh, sunny flowers at the farmers market. I was so tempted to pick some up, but I didn't because…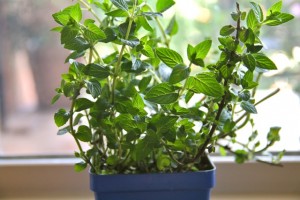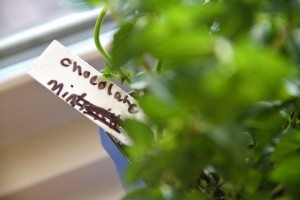 … I ended up picking up a few baby herb plants instead. Now, I definitely do not have a green thumb, but I hear that herbs are pretty low maintenance so I'm hoping that my minimal skills can keep them alive. I got basil, thyme, and chocolate (!!!) mint. Not gonna lie… they kind of warm my plant-killer heart.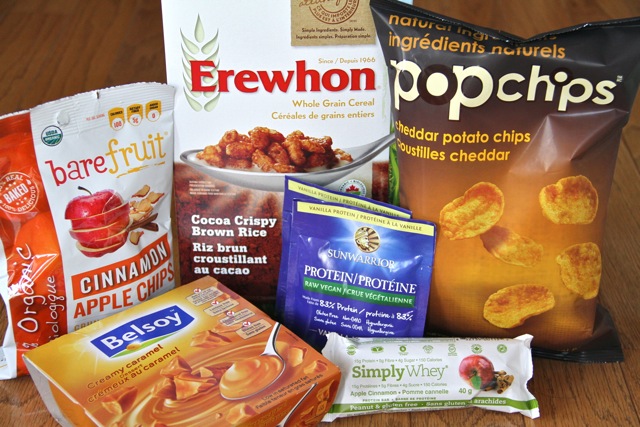 Nothing like coming across some new foodie products in the grocery store, am.I.right? On my [apparently snack-filled] shopping trip, I managed to come across a few new-to-me things that I've been wanting to try for a while: chocolate rice crispies (because everything is better with chocolate), Sunwarrior protein powder (because I keep hearing amazing things), and the Simply Whey bar (because it's near impossible to find an allergy-friendly energy bar). So far I've only broken in to the cereal (surprise, surprise), and… swooooooon.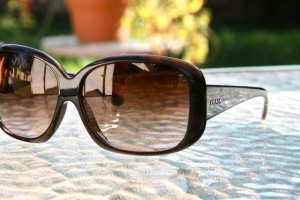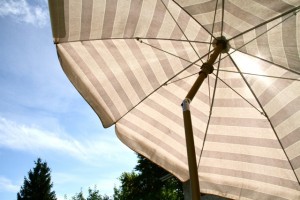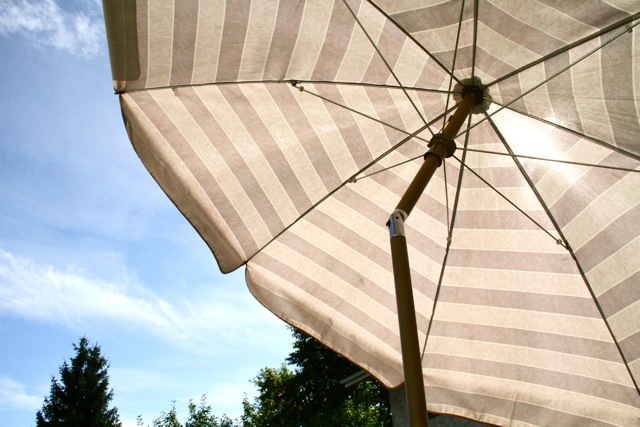 A gorgeous weekend meant lots of time spent out in the sun…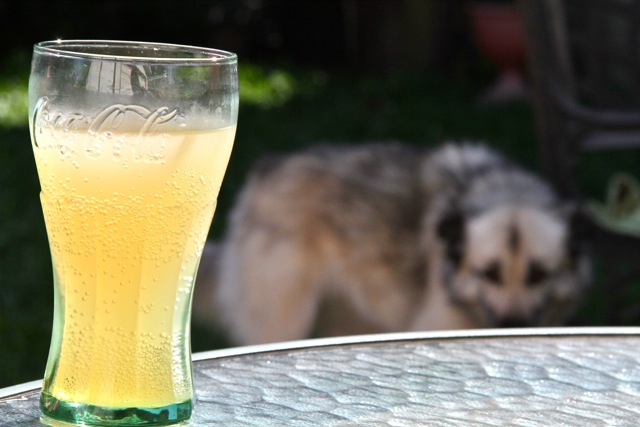 … with ice cold drinks and [creepster] photobombers…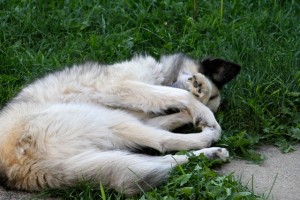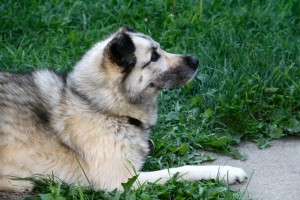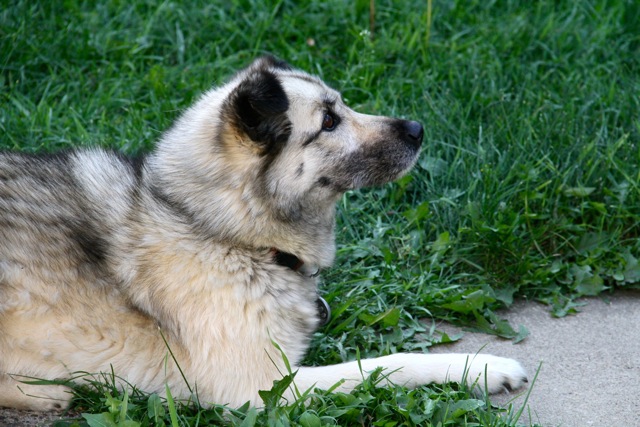 … who were quite finicky when it came to actually being photographed.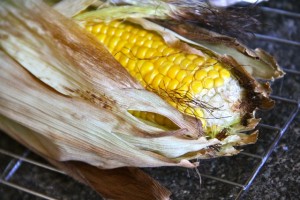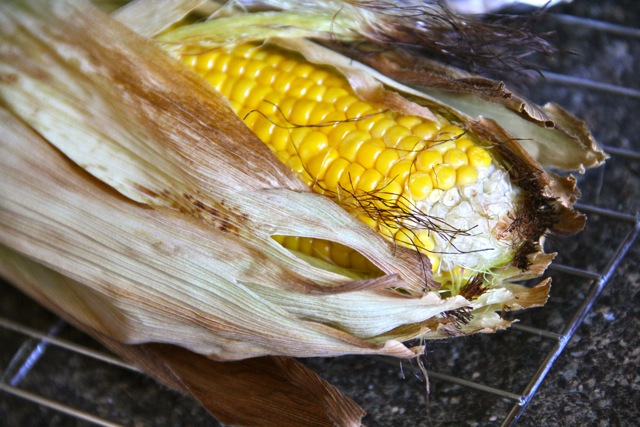 Nothing like freshly grilled corn on the cob… even if you have to pick the kernels out of your teeth.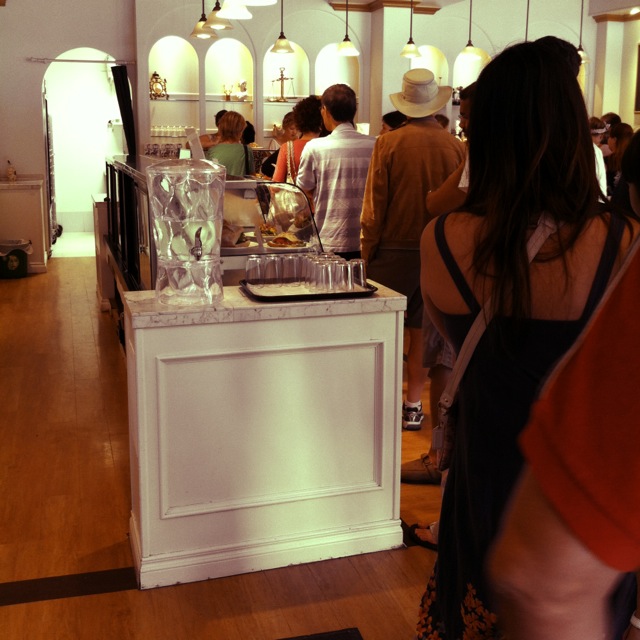 Oh the things I'll do for delicious food… This was the scene at Duchess Bake Shop literally 5 minutes after they opened… I'm usually a patient person, but not when it comes to food.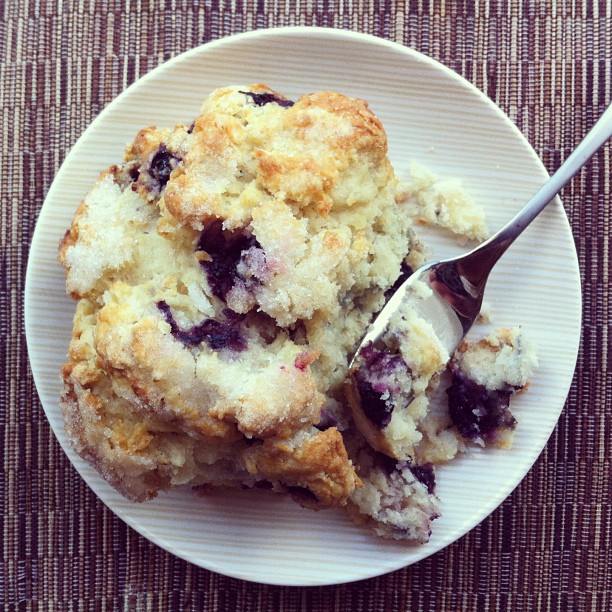 … but it was so totally worth it. Hello blueberry scone.
. – . – . – .
Do you struggle with getting too caught up in things that don't matter?
What are some "sands" in your life right now? What about some "golf balls?"