I'm a health coach, cookbook author, recipe developer, food photographer, makeup junkie, and the writer behind Running with Spoons – a blog dedicated to proving that healthy snacking doesn't have to be tasteless or boring and that you (yes, you) can indeed enjoy sweet treats everyday.
And if you're asking yourself "why running with spoons?" Well, because you can't eat with scissors. I mean, technically you can, and there was that one time in Hawaii where I had to use a pair to cut open a watermelon, but that was 100% necessity and I don't recommend it. Stick to spoons.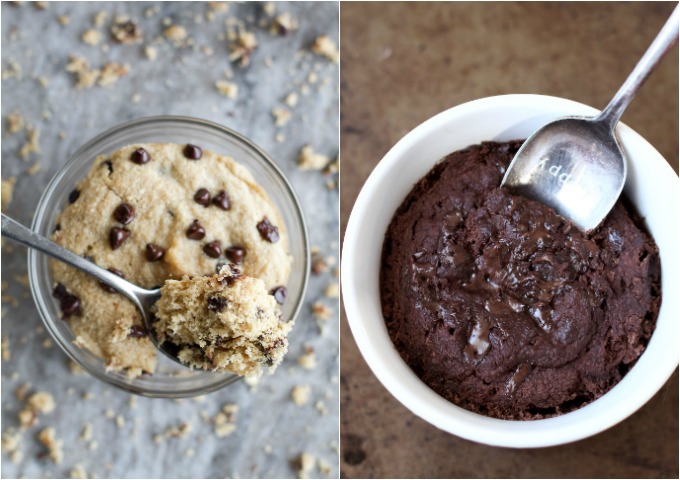 Although I have a tendency to act like I'm 12, I'm really just a big kid at heart that has some serious love for all things food, health, and beauty related. After graduating from university with a BA in psychology and spending some time in the field, I came to realize that it wasn't for me, which prompted me to change directions and pursue one of my biggest passions – health and wellness.
Well, okay… so maybe things weren't exactly that simple. Running with Spoons actually started out as a personal blog where I documented my own journey back to health as I recovered from an eating disorder that plagued me for the majority of my 20's. As time went on and I moved further and further away from my disease, my focus shifted from writing about recovery to nurturing the love I discovered for recipe development and food photography. It started out as just a few sporadic recipe posts and eventually went on to become the main focus of Spoons as my growing collection of recipes (especially ones like these muffins and these brownies) began bringing in enough traffic to allow me to make blogging a full-time job. After a few years, I was even fortunate enough to publish my own cookbook when a publishing house found me via Pinterest.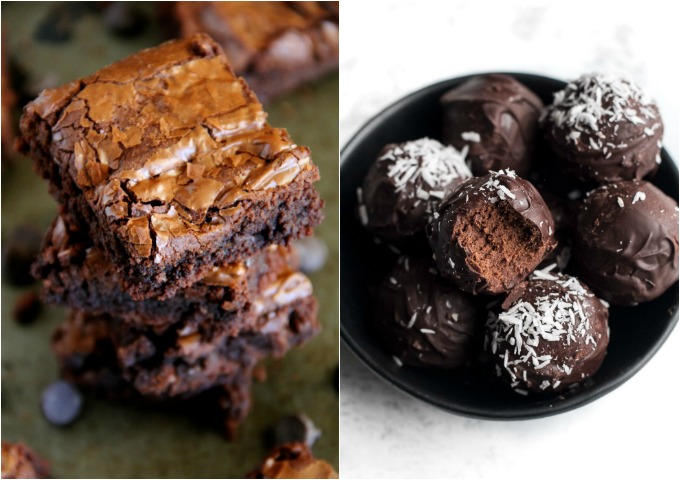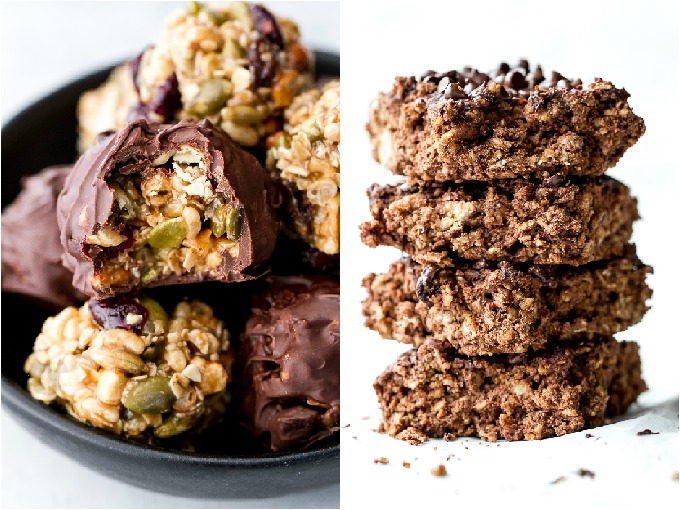 Spoons is a place where you'll find healthier recipes that don't sacrifice on flavour. They can be either vegan, gluten-free, refined-sugar-free, oil-free, grain-free, or any combination of those, but they'll always be delicious. I'm a firm believer that healthy doesn't have to be boring and that sweet treats should be a daily thing. After all, food doesn't just nourish our bodies, but our souls as well. And yes, I know that sounds a little cheesy, but don't even try telling me that eating a warm oatmeal cookie straight from the oven doesn't feel like a big hug. We don't promote that kind of negativity here. It's all good food and good vibes.
Random facts about me:
In 2014, I got my health coaching certification from the Institute of Integrative Nutrition. I wanted to use my own experience of overcoming an eating disorder to help those struggling with body image issues and disordered eating habits.
In 2015, I decided to further my education by attending the Canadian School of Natural Nutrition. I've always been interested in holistic nutrition (it's how my mom raised me), and it's the approach I take in my own life and with my clients.

I'm an avid snowboarder. I've been doing it for 20+ years at this point and it really helps the 6-month winters feel a lot more tolerable.
In case the above point didn't make it obvious, I'm Canadian. Albertan, to be more exact. And yes, the winters really are that long. I secretly love it, though, because I don't handle heat well.
Unless it's Hawaiian heat. Hawaiian heat I can do. I've been to the islands four times and it's probably my favourite place to travel.
Nature is my happy place.

You won't find any peanut butter recipes on Spoons because I have a severe allergy to peanuts. And up until I was in my early 20's, I thought I was allergic to all nuts (my parents told me I was so that I wouldn't get confused when I was a tiny human). Thank goodness for the truth and almond butter is all I'm saying.
I have a huge sweet tooth and I completely embrace it, hence the whole "sweet treats should be a daily thing" thing. I've tried cutting back on sugar several times and only experienced negative results, so I gave up on that idea and now I just give my body whatever it wants.
Mexican food is my spirit animal.
I don't understand people who don't like coffee. I'm not even sure it does anything for me – I just find it super comforting.

I love (and I mean LOVE) makeup and skincare products. Please don't ask me how much money I've spent at Sephora over the years – I don't even want to know.
I couldn't function without a daily planner. I recently got into bullet journalling and I adore the freedom it gives me. I've finally found a style of planning that lets me get everything in one notebook vs. the 3 or 4 I was using before.
I love video games. Whether it's Wordscapes on my phone (you guys need to try it) or Warcraft on my computer, gaming is one of my favourite ways to relax when I have free time.
I could probably list random facts for days, but in the interest of keeping this page a reasonable length, I'm going to point you in the direction of my Thinking Out Loud posts if you'd like to read more. There's close to 300 of them and they feature all sorts of randomness.
And that's that! Thanks so much for stopping by to learn a little more about me! If there's anything you'd like to ask, feel free to e-mail me at [email protected].
You can also find me on: Facebook | Twitter | Instagram | Pinterest