Breakfast quesadillas are ridiculously tasty and easy to make! Eggs and cheese are folded into a flour tortilla that's crisped to perfection – all in just one skillet!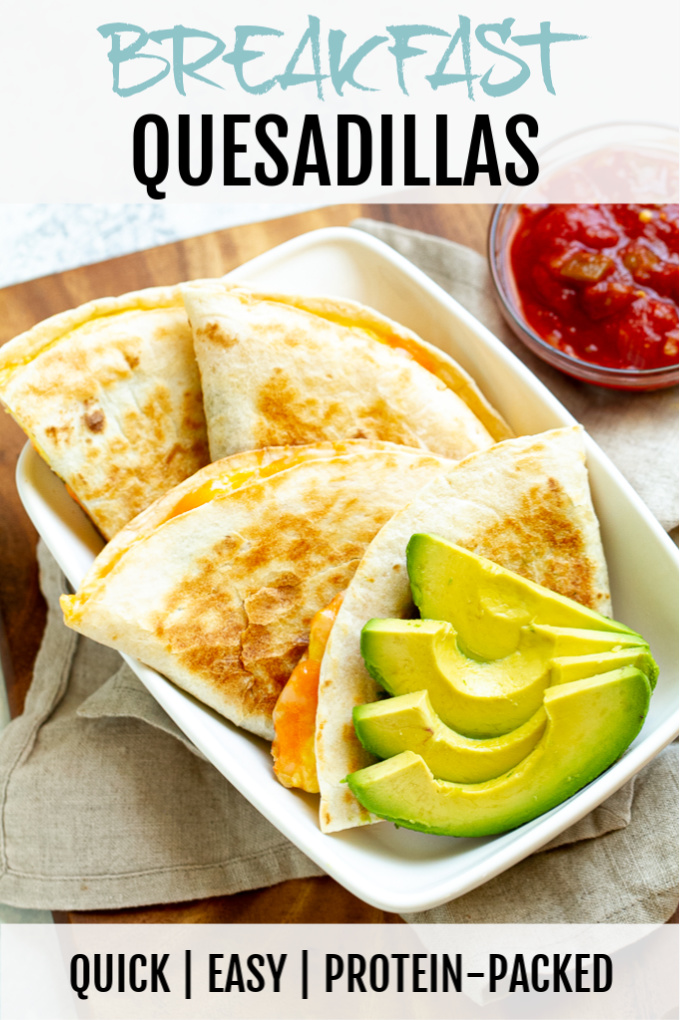 Happy Sunday, friendly faces!
I'm writing this while watching the space launch, so apologies in advance for any missing words or trailing thoughts… But I did just see a small stuffed dinosaur floating around on the spacecraft, so HELLO WHAT'S GOING ON. Okay. Let's talk breakfast.
It is, without question, my favourite meal of the day. So much so that I have absolutely no qualms with eating it for every meal. And while I almost always (read: always) gravitate towards a sweet breakfast, I have no issues with savoury breakfast foods for lunch or dinner. I'm still wondering about that dinosaur, though…
But I digress! If you're a fan of savoury breakfasts, or eggs, or cheese, or quesadillas, or things you can dunk in salsa, then I think you'll really enjoy these breakfast quesadillas.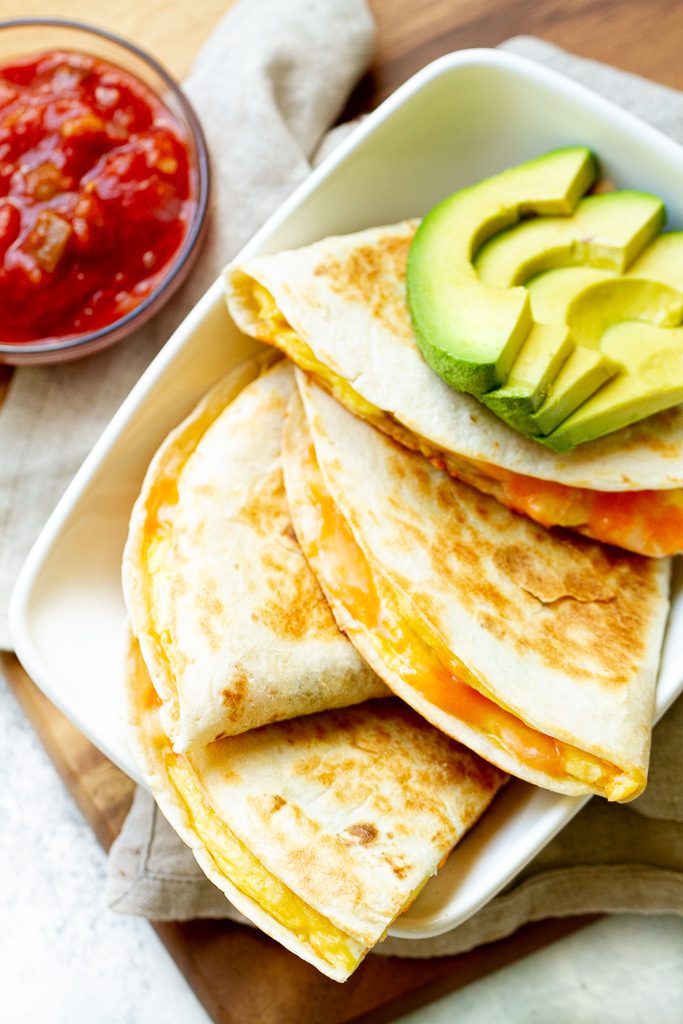 …