Chocolate lovers rejoice! This chocolate banana minute muffin is a perfect way to satisfy those chocolate cravings and takes under 5 minutes to make! It's vegan, gluten-free, nut-free, and made with wholesome ingredients, but so light, tender, and chocolatey that you'd never guess it was healthy!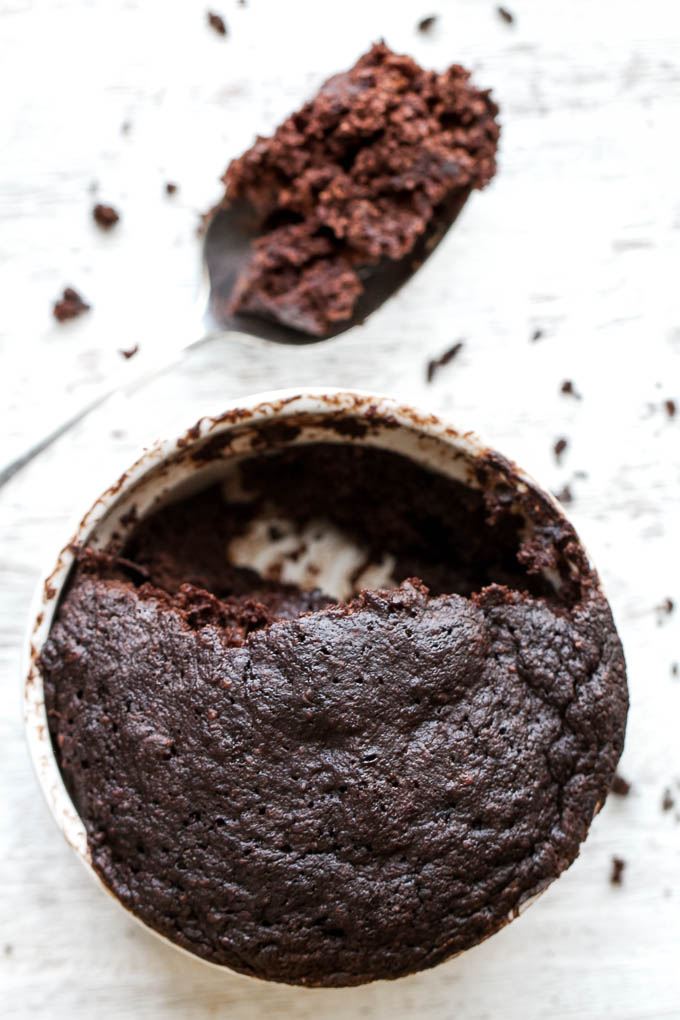 You know those times where you get hit by a craving for a freshly baked muffin but don't have the time or patience required to whip up a new batch? Or when you only want one muffin, sans leftovers, and don't want to run out and grab one from the shops because… let's face it… at 300 – 500 calories a pop, what might sound like a healthy snack (i.e. whole wheat blueberry muffin) is usually loaded with more sugar and fat than it should be?
If you answered 'yes' to either of those scenarios, then this chocolate banana minute muffin is for you! (Sorry, that was totally cringe).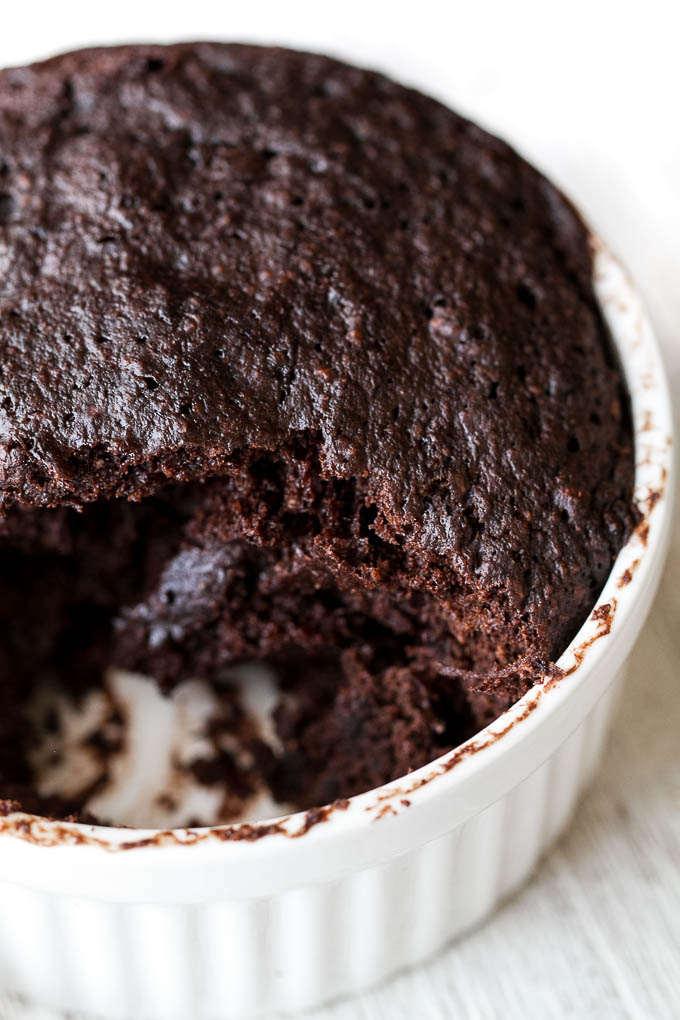 …