These cherry almond oat bars are so tender and "buttery" that you'd never guess they're made without any flour or butter! A combination of oats and almond flour gives them an irresistibly tender crust, which pairs beautifully with an easy homemade cherry chia seed jam. A delicious gluten-free and vegan snack.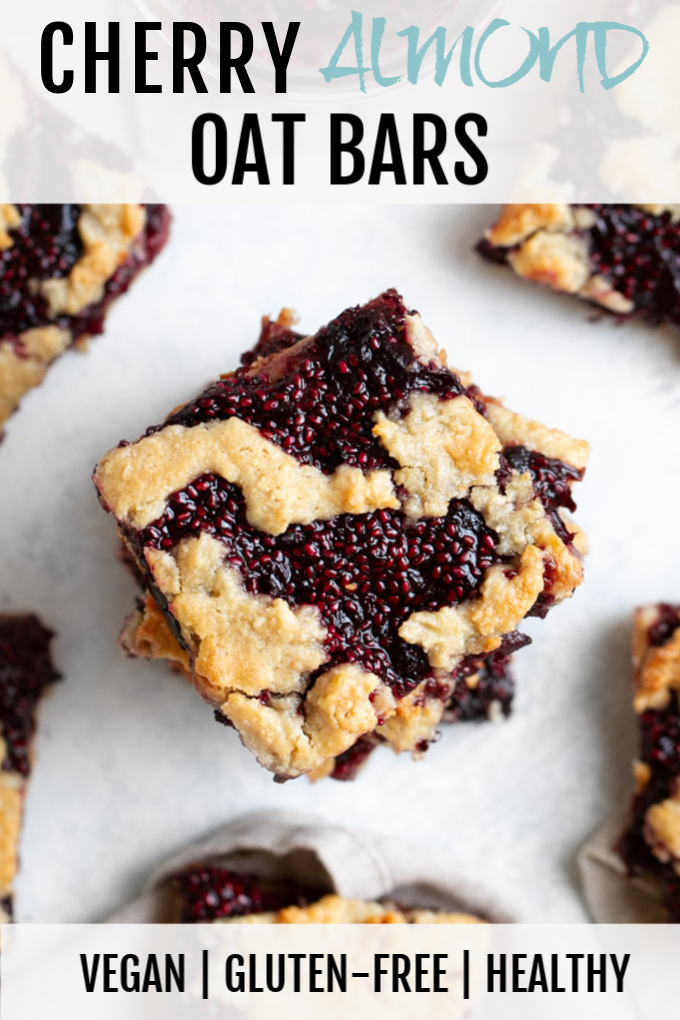 So I know it's still January and cherries are more a summer thing, but I can't be the only one who still wants fruity things even in the dead of winter. That and it was -38°C (-36°F) here a little while ago, so the balmy -1 we're enjoying now basically feels like t-shirt weather.
And I know fresh cherries aren't readily available around this time of year, but thanks to the magic of flash-freezing, we can still enjoy nutrient packed fruits even in the winter months… which is what we want, right? More vitamins to fend off all the baddies? Flu-fighting desserts – can that be a thing?
In all honesty, though, I'm just looking for an excuse to talk about these cherry almond oat bars, but I guess all the excuse I need is that they're just straight up delicious.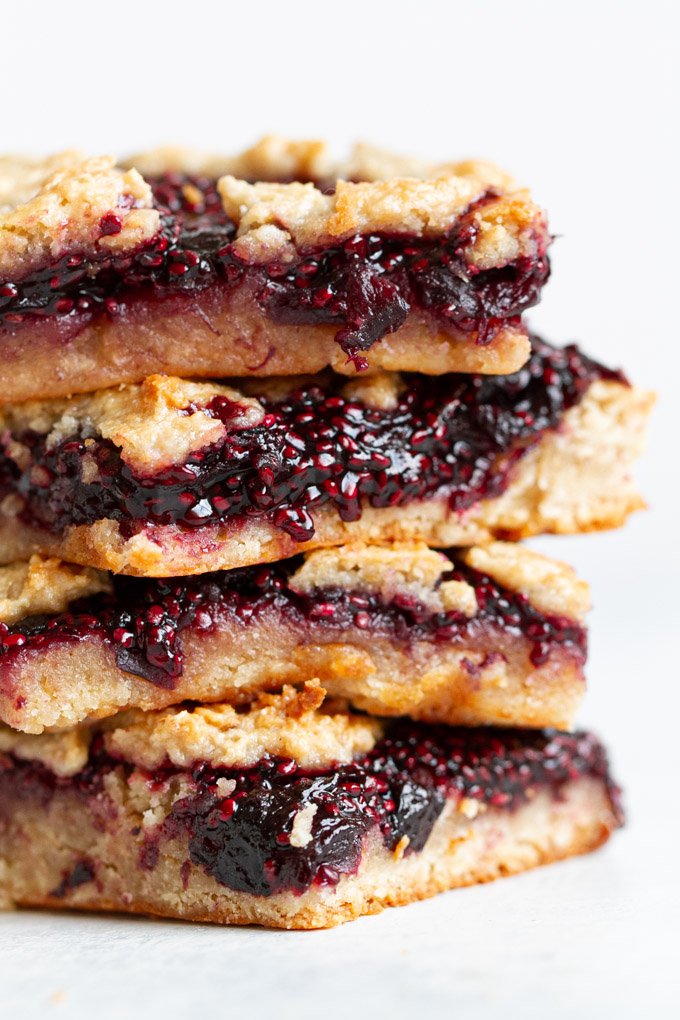 …