Oh hi there! And happy Sunday to ya 😀
Poor Sam can attest to this fact, but every Sunday, I can't help but feel the need to hum out a few lines of U2's Sunday, Bloody Sunday. I have no idea why, considering I don't even like the song or the band, but there you have it – welcome to the mysterious workings of my mind. And welcome to another edition of link love!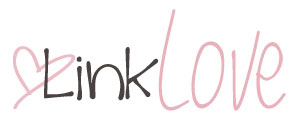 In my head…
16 Ways to Make A Better PB&J via Buzzfeed.
Or if you're like me, an AB&J. And I have to admit that #4 is kind of brilliant…
30 Ways to get Better Sleep via iVillage.
Getting enough sleep makes a huge difference in your overall health. Great tips on how to get more.
Business Cards for Bloggers via The SITS Girls.
A great way to promote your blog. Currently topping my to-do list.
The Importance of Eating Breakfast via Health Central.
As if you need more reasons to enjoy the best meal of the day.
25 Great Snacks for Runners via Runner's World.
Even though I'm not a runner, I can still appreciate a good snack.
10 Foods That Are Hard to Digest via PopSugar.
If you suffer from bloat, some of these foods might be to blame.
How to Make a Blog Header with PicMonkey via The Mama Whimsy.
Great tutorial if you want to give your blog a free little makeover.
How to Make Your Hair Grow via Keeping Healthy, Getting Stylish.
Great tips on what you can do to improve the health of your hair.
ED's: The Myth of You Choose to Be Like This via Better With Sprinkles.
Great post on an annoying stereotype associated with eating disorders.
16 Outrageously Successful Introverts via Huffington Post.
There's hope for us shy, quiet types yet!
On Body Image via Snack Therapy.
Because sexy is a state of mind…
How Labelling Your Diet Can Make You Unhealthy via MindBodyGreen.
And this is why I hate diet labels.
For my belly…
Black Bean Burgers via Pinch of Healthy.
I'm not a big burger fan, but I do enjoy a good veggie one; and I love the simplicity of these.
Chocolate Chip Cookie Dough Cheesecake Bars via Olives 'n' Wine.
… There really aren't any words for how good these look.
Chocolate Dipped PB Banana Cracker Bites via Healthy Food for Living.
Sweet, salty, creamy, and chocolatey… you can't go wrong with a killer combo like that.
Coconut Lime and Mango Smoothie via Making Thyme for Health.
Make. Sip. Close eyes. Get transported to white sandy beach.
Avocado Mango Fruit Roll Ups via Food, Pleasure, and Health.
One of the most creative uses of avocado that I've ever seen.
Banana Chocolate Chip Cinnamon Rolls from Sally's Baking Addiction.
Banana, chocolate, cinnamon roll… what more do you need to know?!
. – . – . – .
I hope you guys are having a great weekend so far and enjoying some good food, good company, and good weather. I'll share a little bit more of my weekend in the next few days, so for now I'll leave you with a picture of Kaiah (because apparently she doesn't get enough blog time), and wish you a restful and relaxing Sunday.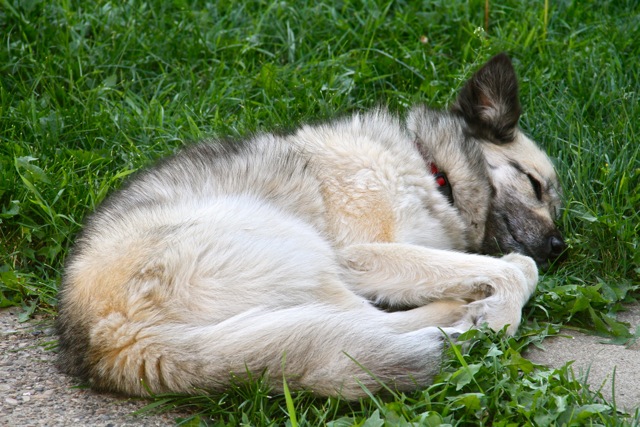 How's your weekend been so far?
What's on the agenda for today?
As always, feel free to link up any good reads!