Happy What I Ate Wednesday friendly faces! 😀
I always like to have some sort of theme for my WIAW posts, but I could not for the life of me think one up for this week. It was driving me crazy until I realized that it's been a while since I did one of my this AND that posts — you know, the ones where I list off some of my favourite foodie combos? The last one I wrote was all the way back in February, which is way too long of a stretch. So, for this week's WIAW, I give you… this AND that, take 3…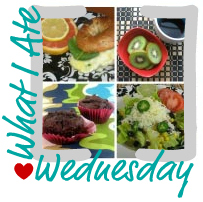 Breakfast… [ almond butter AND jam ]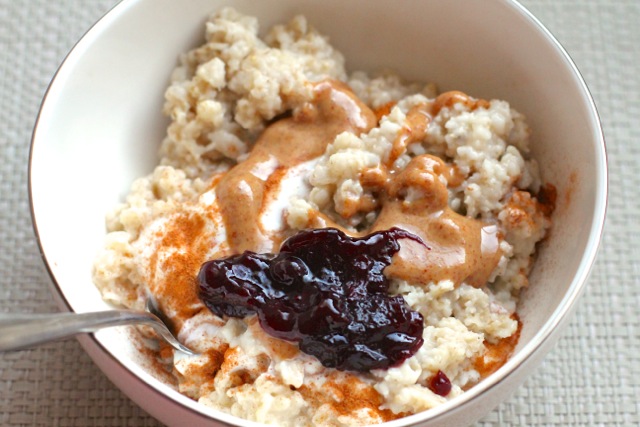 Eggy bananafied oats layered with plain Greek yogurt and then topped with roasted almond butter and blueberry jam.
Nothing too fancy here — just the classic combo that everyone knows and loves. Well, maybe not classic classic since that belongs to peanut butter and jam, but this is as close as I can get without ending up in the ER so I'll take it!
Fun fact: I didn't know the gloriousness that is the nut butter and jam combo until I was 24 years old. Because of my allergy to peanuts, my parents thought it would be a good idea to tell me that I was allergic to all nuts when I was little so that I wouldn't get confused and accidentally eat any at school. Either they started believing it themselves or they just overlooked telling me the truth because I didn't find out until I was discussing allergies with my doctor at the ripe old age of 24. Best.discovery.ever.
Morning snack… [ smoothies AND sprinkles ]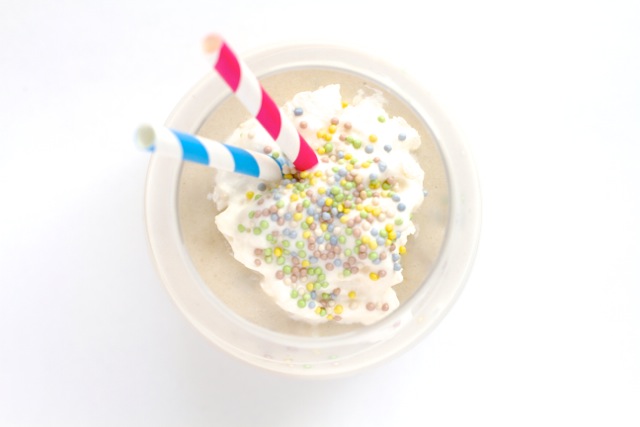 A vanilla cake batter smoothie.
I know the recipe says that sprinkles are optional, but in all honesty… they're really not. Not only do sprinkles instantly kick up the fun factor, but they also add the nicest little crunch to things, which is sort of a big deal when you're a texture freak like I am.
Lunch… [ eggs AND avocado ]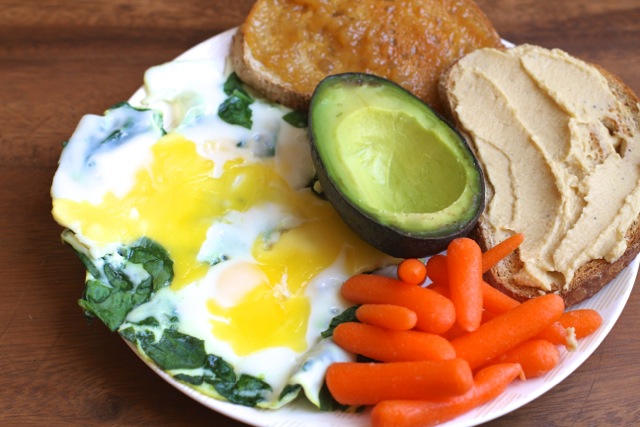 Two eggs scrambled with baby spinach, half an avocado, two slices of toasted rye bread (one with hummus and the other with orange marmalade), and baby carrots.
Remember how I said I didn't try almond butter until I was 24? It was around that same time that I had my first taste of avocado as well. It had nothing to do with allergies in this case, though. Avocados just weren't ever really a thing in my family when I was growing up, so I didn't pay much attention to them until I started reading blogs and getting more adventurous with my eats. Thanks blog world… I owe you one.
Afternoon snack… [ rice cakes AND ALL the toppings ]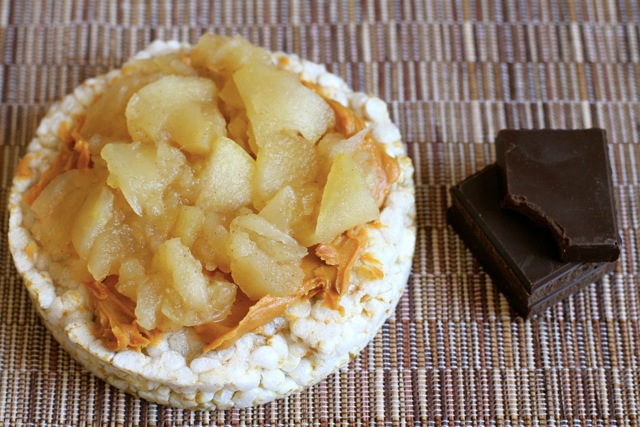 A Lundberg salted rice cake topped with Wowbutter and homemade applesauce, with a few squares of Giddy YoYo vanilla chocolate.
I don't care if they're technically a diet food — rice cakes are delicious. Light and crispy with a pleasant ricey taste and just the right amount of saltiness — basically the perfect base for whatever you want to throw on top. I really love them with cottage cheese and jam, but I whipped up a fresh batch of applesauce earlier in the day that I really wanted to dig into, so I went the nut butter & apple route instead.
Dinner… [ sweet potatoes AND cheese ]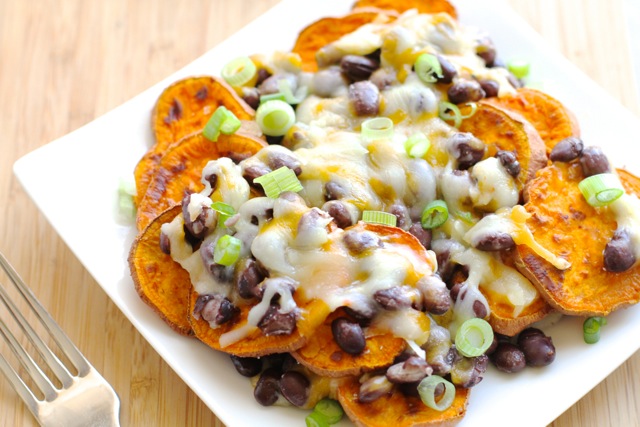 Sweet potato nachos.
Per your suggestions, I've tried sweet potatoes with hummus and with avocado, so cheese was naturally the next step. Verdict? SO good, especially when I added some diced avocado and a scoop of Greek yogurt post-shot. I made this recipe for a freelance project that I'm working on, so I'll share the link to that in the next little while 😀
Evening snack… [ yogurt AND honey ]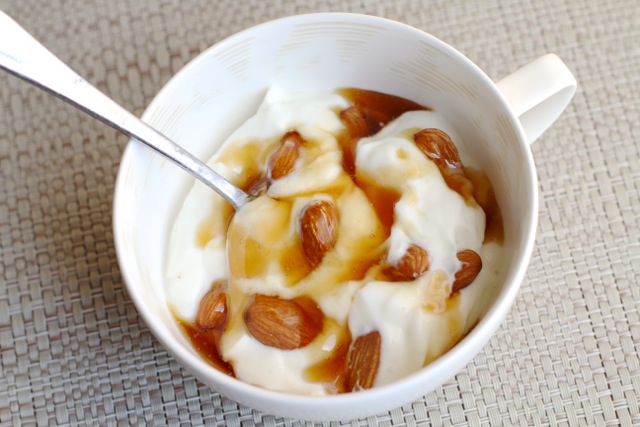 Plain Greek yogurt mixed with almonds and topped with buckwheat honey.
When I was younger, the only yogurt I'd eat was the flavoured kind (cherry, peach, and strawberry were my favourites). These days, I'll still enjoy flavoured yogurts on occasion, but a lot of the time they end up tasting a little too artificial to me so what I'll do instead is get plain yogurt and add my own sweetener or flavour. A spoonful of jam works wonders (especially for different flavouring!), but honey is probably my absolute favourite.
And that's it for me today, friends! I'll see you guys tomorrow for Thinking Out Loud! 😀

Your turn!!
a) Almond butter AND _____.
b) Smoothies AND _____.
c) Eggs AND _____.
d) Rice cakes AND _____.
e) Sweet potatoes AND _____.
f) Yogurt AND _____.
More places to find me!
E-mail — [email protected]
Twitter — runwithspoons
Facebook — runningwithspoons
Pinterest — runwithspoons
Instagram — runwithspoons
Bloglovin — runningwithspoons