Oh hi there…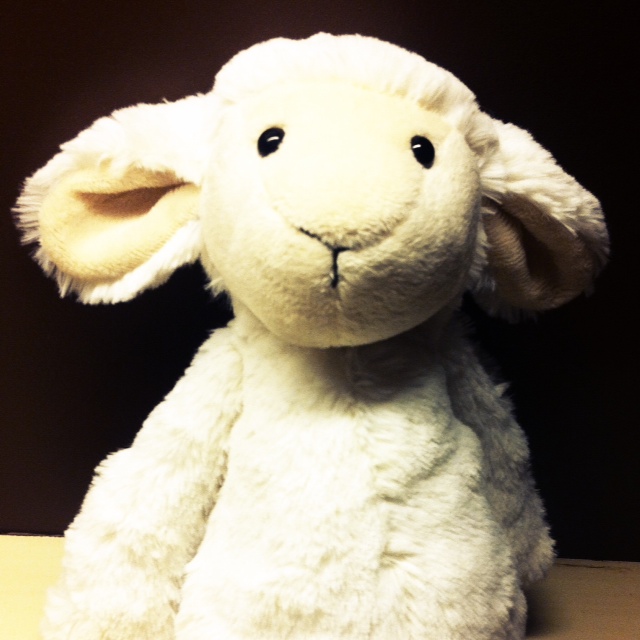 That lamb has absolutely nothing to do with anything, but it makes me smile and I was hoping to get a smile out of you guy too on what is so far a chilly (-12C/10F) Monday morning. Did it work? Marvelous!
Truth be told, I'm not feeling like my normal peppy self this morning. Maybe it's the minor sleep debt that I managed to accumulate over the weekend, or maybe it's the fact that it's been gray and snowy for the past three days and I'm so over this crap weather… whatever it is, I've just been feeling a bit blah. BUT! there's no use dwelling on it, right? As the lovely Diva is always reminding us, there's always something to find happiness in, so let's look at some of the marvelous things I can come up with…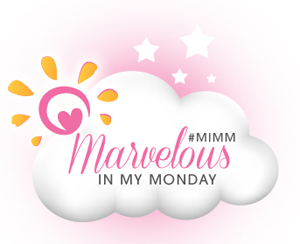 . – . – . – .
Movie nights. I'm not much of a movie watcher and it usually takes me a good two or three sits to get through most movies because I find my attention starts to wander about 20 minutes in, but when the family pulled a movie marathon on my mom's birthday, I kind of found myself getting sucked in and managed to sit through [most of] The Hobbit and Life of Pi. This may or may not have contributed to my aforementioned sleep debt.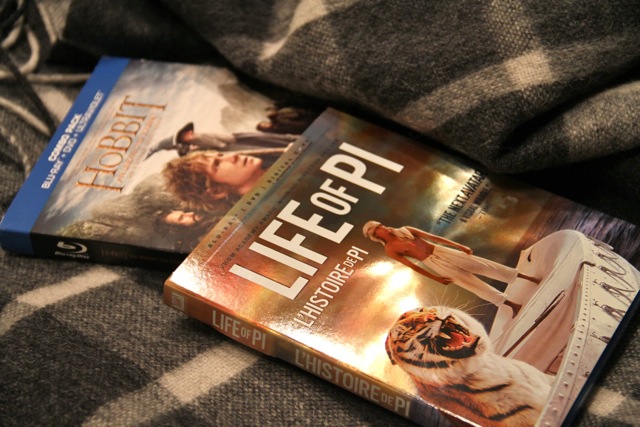 Quiet mornings. No matter how late I go to bed, I always seem to naturally wake up around 5 or 5:30, and I kind of love it. I'm not a big fan of starting my day in a crazy rush, so being able to sit down and calmly sip tea, eat breakfast, and chill on the computer for a little while before having to walk out the door makes me a happy camper.
Cupcakes. No explanation needed, really… except maybe to say that these carrot cake banana cupcakes may taste even better after they've been sitting in the fridge for a couple of days.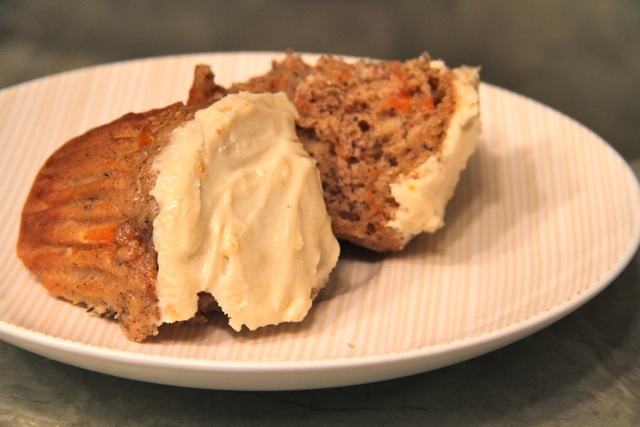 Pretty home accents. I spent a little bit of time putting together various "accent bowls" over the weekend, and I'm really happy with the way they turned out.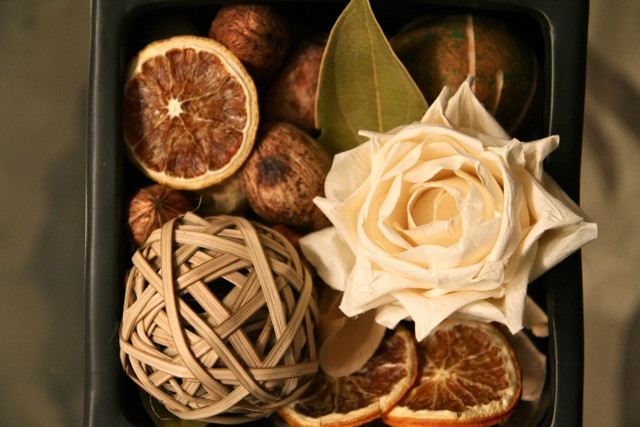 Fresh flowers. Even though it definitely doesn't feel like spring outside, at least it can feel a little bit like spring inside. I love buying fresh flowers to brighten up a room.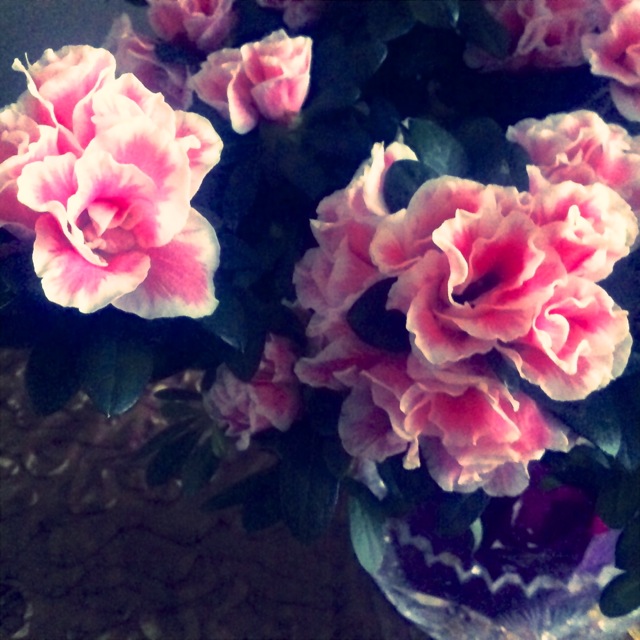 Fresh fruit. Summer come soon so I can eat all the fresh fruit. I had a couple of perfectly ripe mangos over the weekend, and holy.wow were they ever good.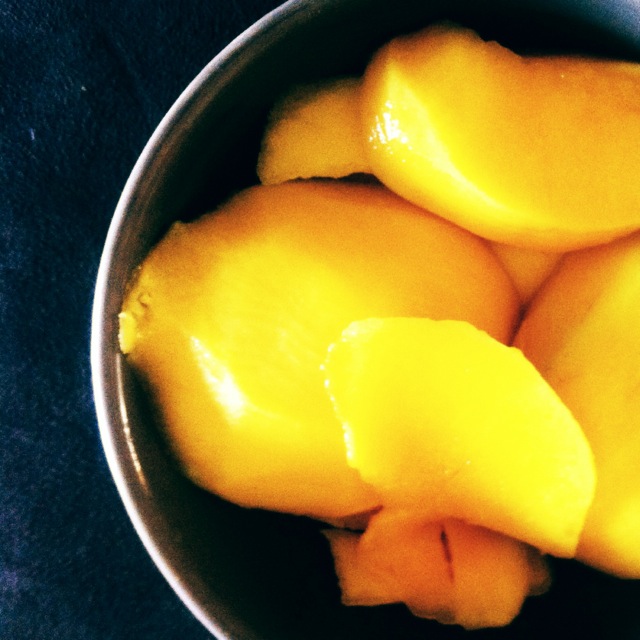 Perfect cappuccinos. I always hold my breath when I order cappuccinos at Bux because I never really know how they're going to turn out. After having way too many cappuccinos that are actually lattes, I never take a good one for granted – especially when the foam comes out perfectly creamy instead of airy and fluffy. Coffee lovers know what I'm talking about, right?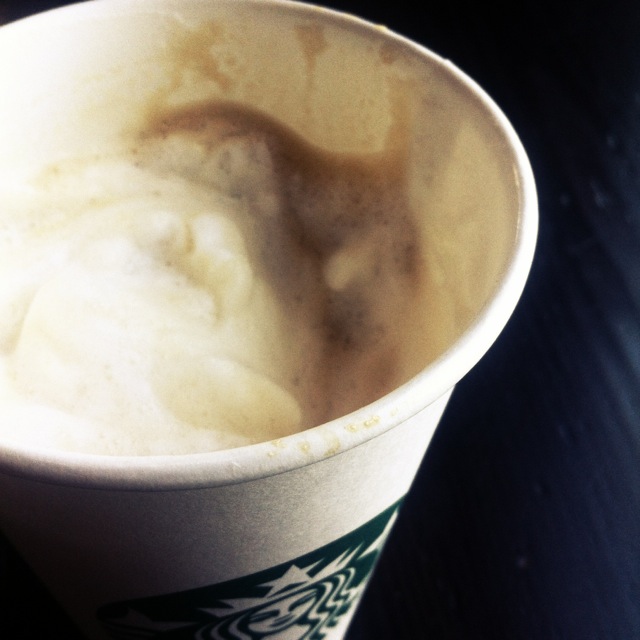 Makeup samples. My inner beauty junkie goes a little crazy for things like this.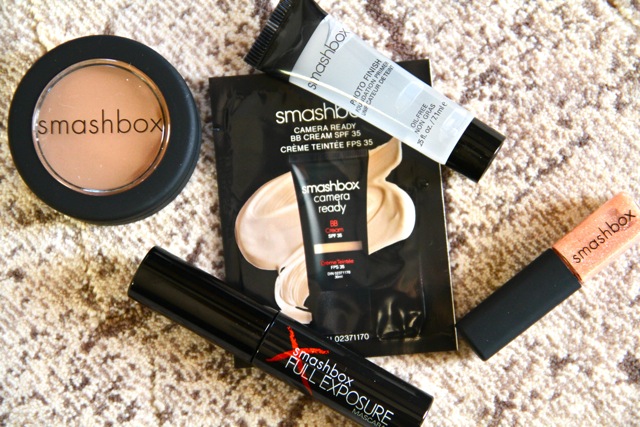 Mountain getaways. I may or may not have booked another snowboarding trip for this coming Saturday, and I may or may not be ridiculously excited about it.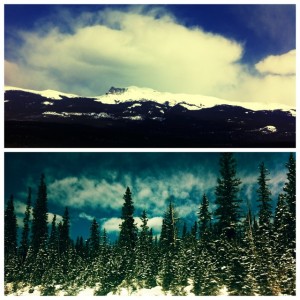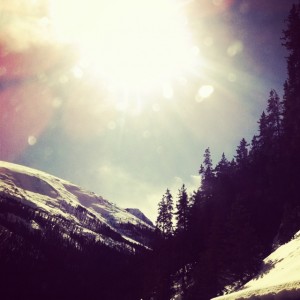 . – . – . – .
Huh, would you look at that… I'm actually feeling considerably better than I did when I started writing this post. I'll admit that sometimes it feels a little wonky to try and come up with a list of things that are good in my life when all I really want to do is wallow in negativity, but taking a little bit of time to stop and take inventory of all the little things that add up to make a really big difference in my life really does work wonders when it comes to lifting me out of that funk.
So on that note, I'm wishing you guys a happy and hope you're having a great one!
Are you a morning person?
What was the last movie you watched?
What's something good that happened so far today?