Insert witty intro here.
Do not have witty intro.
Do have many good reads [and a small recap] to share!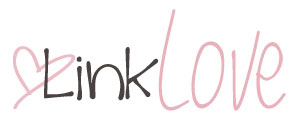 In my head…
21 Things That Would Be Cool About Being A Dude via Buzzfeed.
This killed me. So freakin' true – every.single.one.
16 Top Tips from Blogging Experts for Beginners via Buffer.
Great tips for increasing traffic and growing your blog.
Before and After Makeup Celebs: Good, Bad, and the Ugly via Likes.
Amazing what a little [read: lot] of makeup can do…
Tips for Blogging While on the Road via The Blog Herald.
This is something I really need to work on…
How to Fake a Good Night's Sleep via Health.
Great simple tips to feel more energized if you're lacking on the zzz's.
Is Fruit Bad? via Sprint 2 The Table.
As someone who eats 5-6 servings of fruit a day, I love seeing fruit get some love.
9 Insane Food Challenges You Should Never Try via Buzzfeed.
Do not try this at home…
Lab Grown Meat Is Here… via NBC.
… but would you ever eat it?
Embracing the Muffin Top via Chelsey's Healthy Kitchen.
Because "who really gives a crap" if you have a flat stomach?
7 Best Stress-Fighting Foods via Yahoo! Health.
Feeling stressed? Eat a bowl of oats with almonds and papaya… and chase it down with peppermint tea.
5 Tricks to Transform Yourself from Shy to Confident via Thought Catalog.
As someone who's been fighting her own shyness, I can say these definitely work.
6 Healthy Reasons to Keep Loving Coffee via Health.com.
For all my fellow coffee lovers out there.
For my belly…
Chipotle Lime Grilled Chicken Skewers via How Sweet It Is.
Perfect for those tail-end-of-summer BBQ's.
Gluten-free Yo-Yo's from Cotter Crunch.
Comfort food and wisdom from everyone's favourite Sherpa <3
31 Amazing Things to Cook in August via Buzzfeed.
In case you need cooking inspiration for this month… holy.wow.
Peach Oat Smoothie via Minimalist Baker.
Seriously craving some peaches over here…
Dark Chocolate Avocado Truffles via Apple of my Eye.
A delicious take on the chocolate/avocado combo.
Chocolate Chip and Oat Bars via Runnin Sri Lankan.
I can't even handle the gooey chocolatey-ness of these bars…
. – . – . – .
I hope you guys are having a great weekend so far! Things have been busy but fun around these parts. The highlight of Friday night was going to see Seinfeld live at the Jubilee – I loved the show when it was on, so being able to see him live was pretty great. Saturday started bright and early with a morning trip to the farmers market, followed by an afternoon chatting away with a fellow Edmontonian blogger, Christina @ Pinch of Healthy. The market ended up being a lot better than I remembered, and I came home with some apples, sweet carrots, tomatoes, lettuce, flavoured honey, and chicken breasts that I won't assault your eyes with. And the blogger meet up? Gah! Why do bloggers have to be such wonderful people? We spent hours talking, and I'm seriously looking forward to seeing her again. After that, I spent some time in the kitchen [with Mom], working on a [savoury] recipe that I'll be sharing with you guys tomorrow.
Until then, I hope you have a great day. I'm not entirely sure what's in store for me, but I know that church, a trip to the mall, and dinner with the family are on the agenda. Happy Sunday, friends!