Hello, hello! Happy Sunday to ya 😀
I hope you guys are enjoying a wonderful weekend so far, and I hope you'd be willing to help me petition for an extra day between Saturday and Sunday — we could call it Sunterday.
This weekend has been non-stop go, go, go around these parts, and it doesn't really look like things are planning on slowing down just because today is Sunday (read: a day meant for r&r). The cold front that we've been dealing with over the past couple of weeks seems to have taken its claws out of us, so I've been taking advantage of the warmer weather and spending a good chunk of my time here: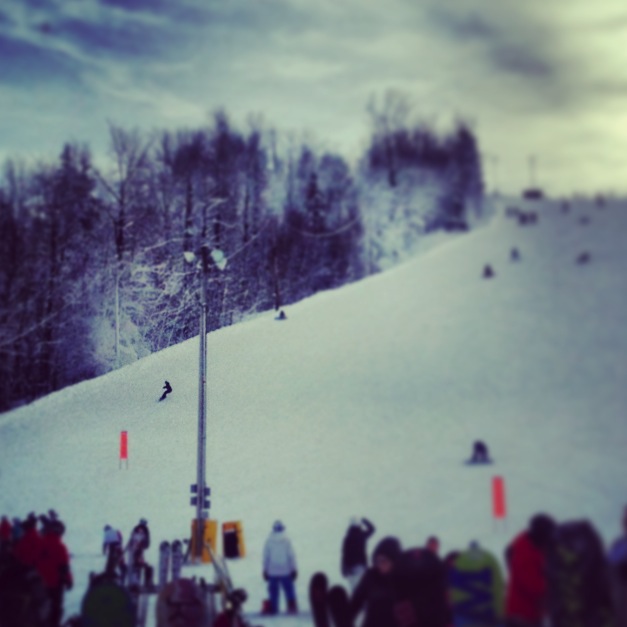 Oh, and if you're wondering where I am, I'm the little black speck near the bottom left part of the hill… or so I'm told 😆 And what better way to follow a day on the slopes than by curling up on the couch to watch a good movie? How about braving insane crowds and cramming yourself into a packed theatre to watch a good movie? Okay, so it didn't have quite as pleasant of an effect, but its was definitely worth it to watch Catching Fire — I liked it so much more than Hunger Games.
But that's enough rambling from me. I'm due for another busy day, and I've got some great links to share with you guys. Enjoy the rest of your weekend!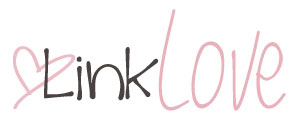 In my head…
. fitness .
10 Ways You're Sabotaging Your Workout via Huffington Post.
Not seeing the results you want? You may be guilty of doing some of these…
Intuitive Exercise via The Healthy Maven.
We've all heard of the term "intuitive eating," but how about applying that concept to how we exercise?
Why Do You Work Out via The Little Honey Bee.
Exercise shouldn't feel like a chore. It won't even feel like exercise if you're doing something you love.
. health .
7 Caffeine-Free Ways to Boost Your Energy via Huffington Post.
You guys know I love me some coffee, but there's only so much you can drink…
3 Things You Can Do To Improve Your Mood in 2 Minutes via Huffington Post.
Got 2 minutes to spare? Because that's plenty of time to improve your mood with these simple tips.
How Simple Mini Habits Can Change Your Life via Tiny Buddha.
Every huge change begins with one small step — and that small step is easy to take.
4 Signs You're Not Eating Enough via The Real Life RD.
Undereating is an easy trap to fall into — our bodies need a lot more than we think to function optimally.
Food Label Details Could Have Big Influence on Consumer Purchasing via Huffington Post.
YES to clearer labels and knowing exactly what goes into our food!
. happiness .
Why I Don't Read The News: The Low-Information Diet via Strong Inside Out.
It's a lot harder to keep a positive attitude when you're constantly reading about how bad the world is…
If You Don't Like It, Control It via Olive to Run.
Amen! You're in control of what you choose to read. If you don't like it, don't read it.
The 5 Most Important Life Lessons via MindBodyGreen.
My favourite? "Love is not a battlefield. Your head is." Spot on.
10 Things To Stop Doing Today To Be Happier via Buffer.
Simple things like movement, fresh air, breathing, and giving can make a huge difference in our happiness.
I'm Sexy and I Know It via Slim Sanity.
You can spend all the time in the world working towards a "perfect" body, but if you don't have a positive opinion about yourself, what's the point??
Love & Learning to Love: Baring it All via Snack Therapy.
Our perceived flaws don't define us unless we let them. Self-acceptance gives us back our power.
. funnies .
13 Skills Your Grandparents Had That You Don't via Buzzfeed.
😆 Ohhh the times… they are a'changin'.
. blogging .
How To Increase Your Following on Facebook via Barbie Bieber and Beyond Raising Girls.
Great tips on how to make the most of Facebook — something I definitely need to work on.
How To Create A Business Plan For Your Blog via The SITS Girls.
Becoming a successful blogger doesn't happen by accident — you need a clear-cut plan.
Tips and Tricks for Food Photography via Slim Sanity.
A great collection of links for those looking to improve their food photography.
For my belly…
Peppermint Mocha Waffles via The Healthy Maven.
I would almost give up my oatmeal breakfasts for these. Almost. Instead, I'll have them for dinner 😀
Sweet Potato Latkes via Lexi's Clean Kitchen.
I ate a lot of latkes when I was growing up, but never an SP version. I need to try these!
Pumpkin Chocolate Chunk Cookies via Ari's Menu.
Perfect pumpkin cookies without a hint of cakiness… And great ingredients too!
Cheesy Baked Pumpkin Pasta via Skinnytaste.
She had me at cheesy… but the addition of pumpkin and noodles doesn't sound half bad either 😉
50 Recipes to Make With Leftover Turkey via Shugary Sweets.
A great collection of awesome turkey recipes for my American friends celebrating Thanksgiving!
Chocolate Glazed Kabocha Donuts via Kiss My Broccoli.
Guess who has a new way to cater to her kabocha obsession?! This girl!
33 Vegetarian Main Dishes for Thanksgiving via Greatist.
Pass on the Tofurkey and make some of these delicious dishes instead!
. – . – . – .
Who saw Catching Fire this weekend? What did you think?!
Three things you did yesterday; three things you're going to do today. Go:
– Yesterday: deep cleaned my condo, went snowboarding, saw Catching Fire.
– Today: church, baking (maaaaaaybe snowboarding instead), dinner with the family.