Today is a good day for two very simple reasons.
First, it's Friday, which really needs no further explanation. Second, thanks to an awesome sale at my local health food store, I'm currently well stocked on my favourite Dagoba chocolate, which is extremely convenient seeing as I've been dealing with some serious chocolate cravings lately.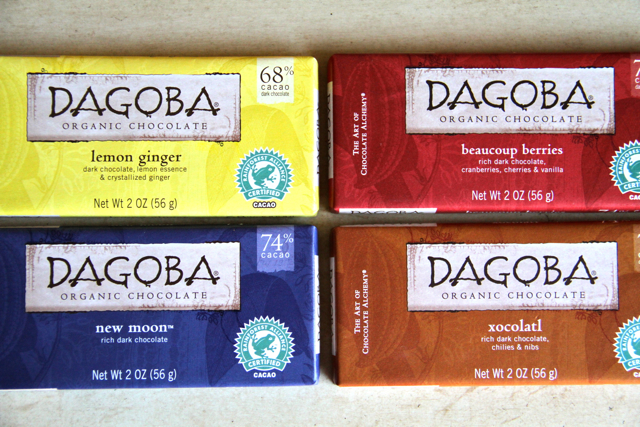 A few squares of chocolate or a handful of chocolate chips is usually enough to get the job done, but the other day I found myself with a pretty intense craving for chocolate cake. What's a girl to do?!? I didn't have the time or desire to whip up an entire chocolate cake from scratch, but my craving needed to be satisfied yesterday so I did what any chocolate-crazed person would do — I made myself a single slice of cake… in a mug.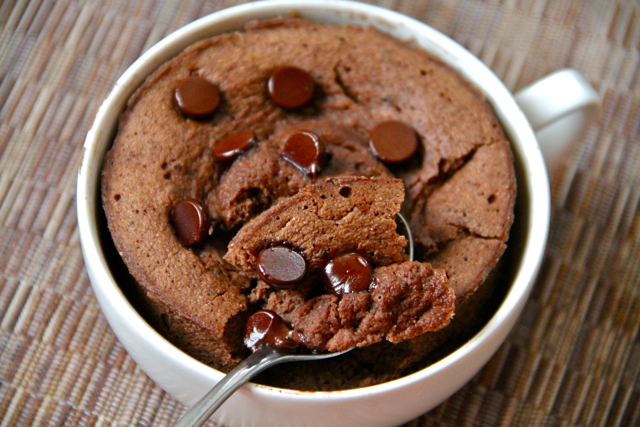 I'm pretty new to mug cakes. In fact, the one I tried from Becky the other day was the first one I ever had. I know, I know… I'm late to the party. But in my defence, I grew up without a microwave so the idea of cooking in one is pretty foreign to me. I have a feeling that I'll be getting a lot more familiar with it though, seeing as it allows me to enjoy things like this in under 5 minutes…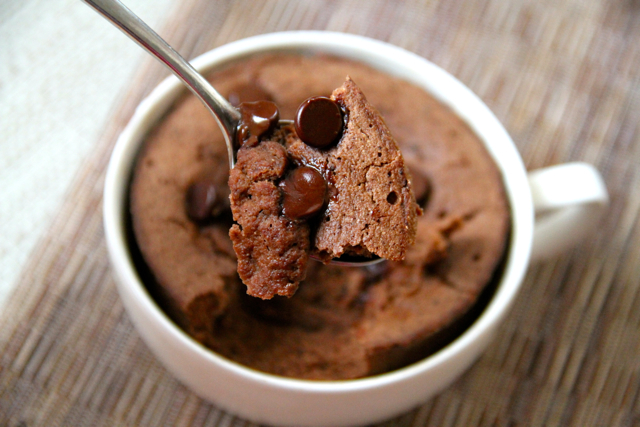 Let's just say it killed my craving for chocolate cake. But enough about me and my cravings — let's talk cake.
A few notes about this one. First, it took me three tries and a handful of curse words to get it just right, which means that I probably would have saved myself the time and trouble if I had just baked an entire cake from the start. Whatever — it'll be worth it in the long run. This recipe's a keeper.
Second, I know the recipe says that chocolate chips are optional, but they're really not.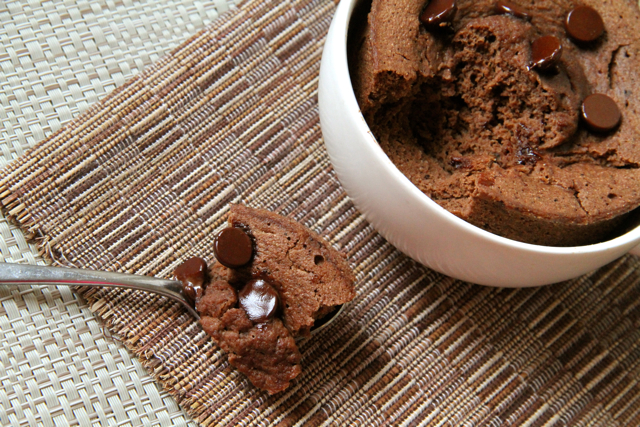 Third, it's super quick and easy. You only need to dirty up one dish (and one spoon/fork) and you can enjoy a serving of chocolate cake in under 5 minutes.
Fourth, despite the fact that I call it chocolate cake, it's actually pretty healthy (but shhhh… don't tell). The protein and fat from the egg and the fibre from the coconut flour make for a balanced snack that's perfect for when that afternoon slump hits. And no crazy sugar highs or lows — I promise.
Fifth… alright, alright, enough rambling. Here's the recipe!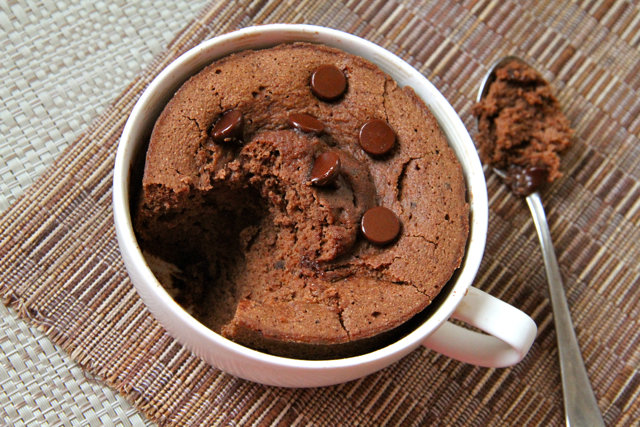 I'd love to know if you make this (or any!) recipe! Tag @runwithspoons on Instagram and Twitter, and be sure to subscribe to our mailing list to receive more healthy and delicious recipes straight to your inbox!
Print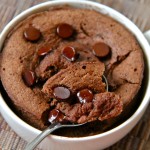 Double Chocolate Mug Cake
---
Author:

Total Time:

7 mins

Yield:

1

mug cake

1

x
2 Tbsp

. coconut flour

1 Tbsp

. unsweetened cocoa powder

1/4 tsp

. baking powder

1 Tbsp

. sweetener (honey, maple syrup, cane sugar, etc.)

1/4 cup

of milk (any kind will do)

1

egg
Optional: 1 heaping Tbsp. chocolate chips
---
Instructions
Add coconut flour, cocoa powder, and baking powder to a microwave-safe mug or bowl. Stir until well combined.
Add sweetener of choice and milk, stirring until no clumps remain before adding in your egg. Use a fork or whisk to beat the egg into the batter, making sure that it is fully incorporated. Fold in chocolate chips, reserving a few to sprinkle on the top.
Microwave on high for 2 1/2 to 3 minutes, depending on microwave strength and thickness of mug.
Remove from microwave, grab a spoon, and enjoy!
Prep Time:

5 mins

Cook Time:

2 mins
Keywords: chocolate, chocolate mug cake, dessert, microwave, quick and easy, recipe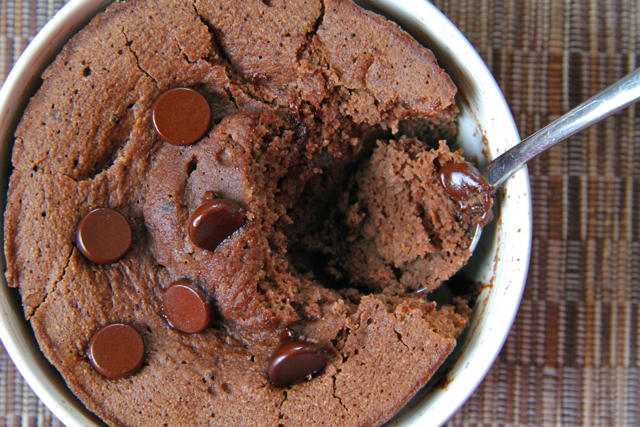 The texture of this mug cake is a little hard to describe. It's dense enough to make you feel like you're really sinking your teeth into something, yet incredibly light and moist at the same time — I credit the coconut flour for that one. I was a little hesitant to work with coconut flour since I've had some pretty bad flops with it in the past, but I really loved how it worked in Becky's recipe and I wanted to use it in my own as well. It took me three tries to get the liquid to flour ratio right, but it was more than worth it.