This soft and fluffy banana bread mug cake is gluten-free, vegan, and requires only 5 minutes and 5 ingredients to make! A quick and healthy way to satisfy a banana bread craving.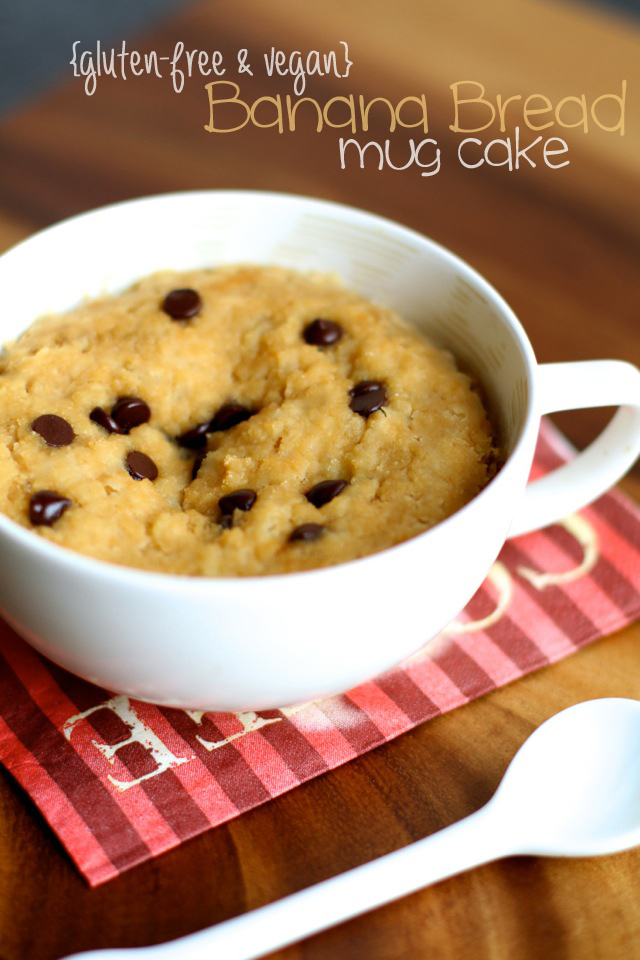 I'm a huge fan of banana bread — huge fan — but there are a few instances where I'm not such a huge fan of making it. These instances include, but are not limited to:
a. when I'm extremely busy, and/or
b. when it's hot as hell outside.
You can imagine, then, my displeasure when I found myself craving banana bread the other day with both of those nasty conditions looming over my head. Oh, and I should probably explain that my idea of "hot as hell" is anything above 20ºC (70ºF), which I know is laughable to some of you that live further south/east, but I'm from Alberta — I'm not made for the heat. And I know I spend a good amount of time complaining about the cold, but in all honesty… I'd take that over the heat since it basically renders me useless.
But I digress. The point is… I wanted banana bread, but I was too hot and bothered busy to make it. Enter a banana bread mug cake…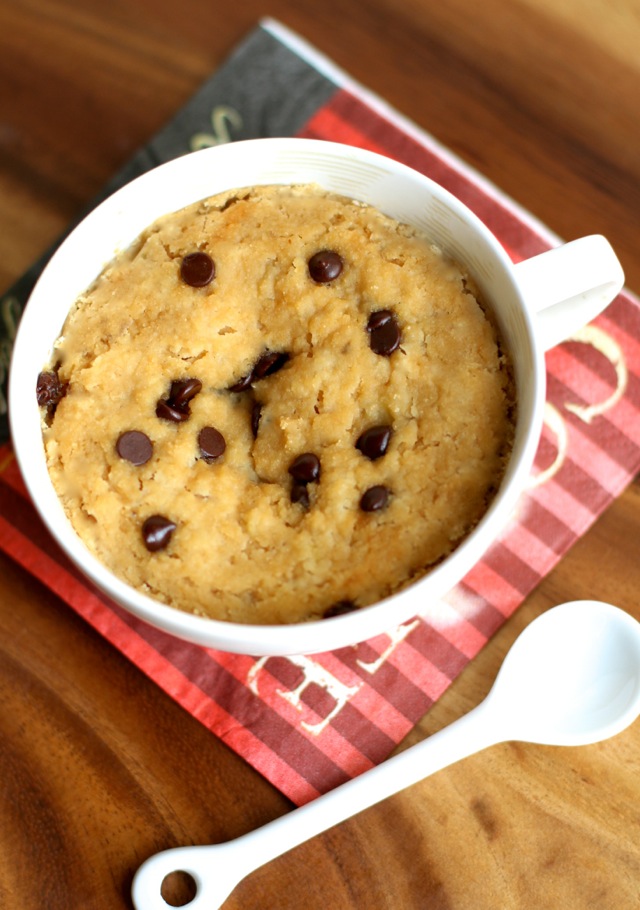 You guys… YOU GUYS. You're gonna have to give me a moment here because I literally have no words for how much I love this little bowl mug of heaven. I mean, just look at how doughy, moist, and fluffy it is!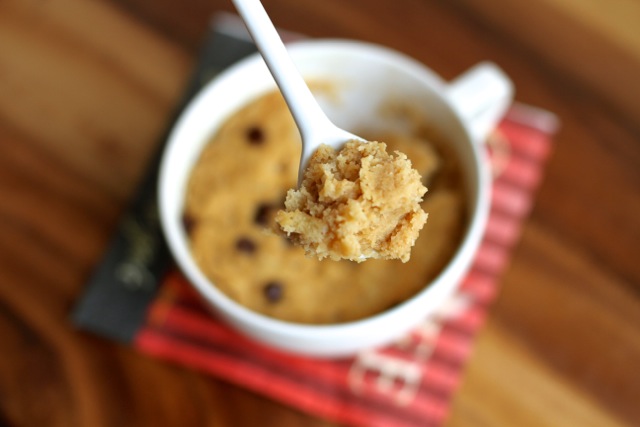 I credit the coconut flour for that one. It may be a little temperamental and difficult to work with, but it's absolute perfection in mug cakes. In fact, I find it so above and beyond regular flour, that I'm going to go ahead and suggest that you go out and buy a bag just so you can personally experience the best mug cakes of your life. I'm serious. But back to this banana bread mug cake right here…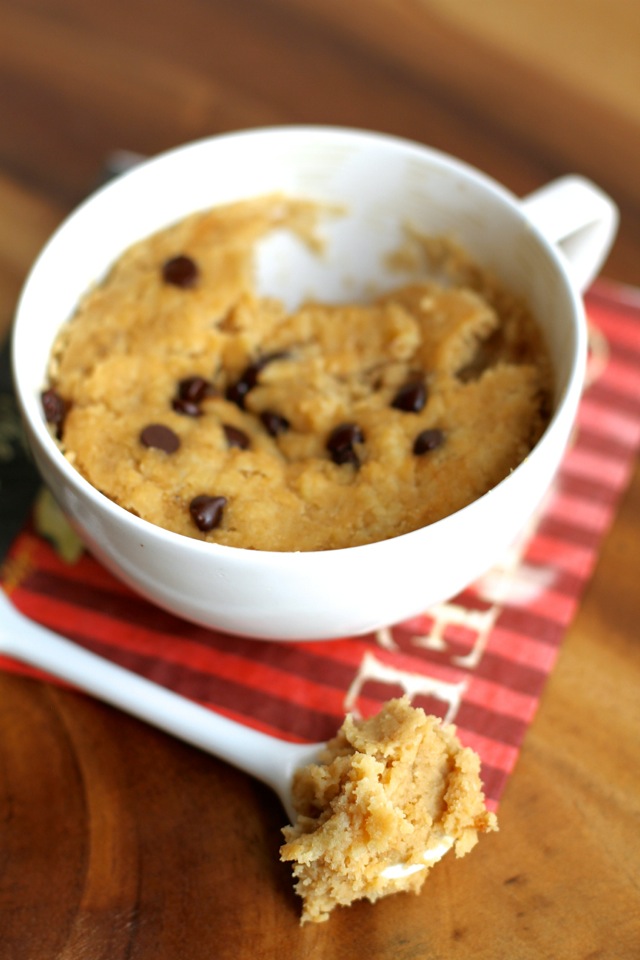 I wasn't kidding when I said I'm kind of in love with it. It's incredibly soft and fluffy, and literally tastes just like a piece of day old banana bread — you know, the best kind where the flavours have a chance to intensify a lot better? It also happens to be both gluten-free and vegan. I wanted to experiment to see if I could make an egg-less mug cake, and I actually think I prefer it to the ones I've made with eggs. Oh! And you only need 5 minutes and 5 ingredients to whip it up — technically 7, but baking powder and [optional] chocolate chips don't count.
So yeah! If you ever find yourself craving banana bread without the time to make one or desire to turn your kitchen into an oven, then this mug cake is perfect for you. Or, if you just want a quick and easy delicious dessert, then this recipe fits the bill for that as well!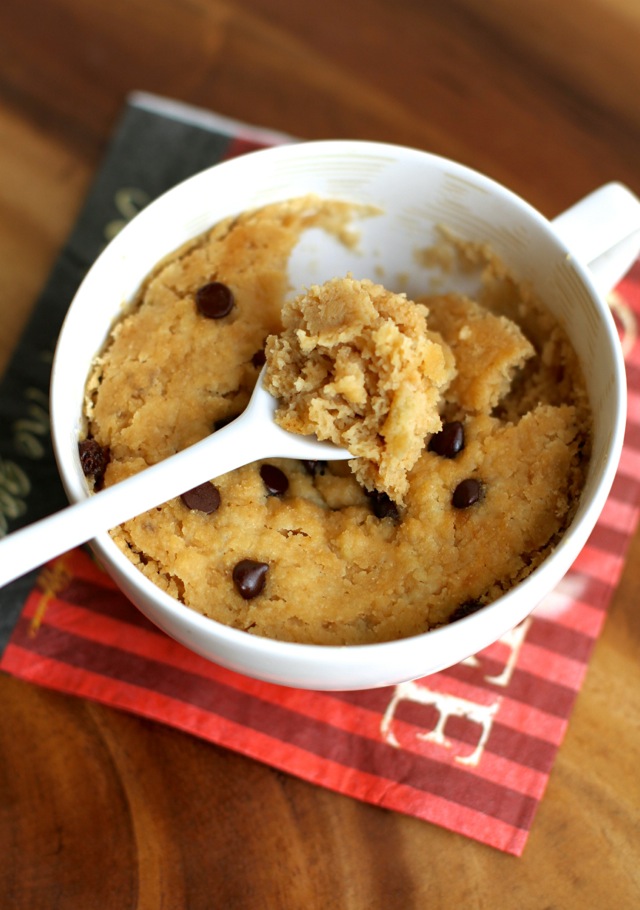 I'd love to know if you make this (or any!) recipe! Tag @runwithspoons on Instagram and Twitter, and be sure to subscribe to our mailing list to receive more healthy and delicious recipes straight to your inbox!
Print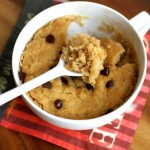 Banana Bread Mug Cake
---
Author:

Total Time:

7 mins

Yield:

1

mug cake

1

x
2 Tbsp

. coconut flour

1/4 tsp

. baking powder

2 tsp

. brown sugar

1/4 cup

almond milk (any kind will do)

1/2

ripe banana, mashed

1 Tbsp

. nut butter*
sprinkle of chocolate chips (optional)
---
Instructions
Add coconut flour and baking powder to a microwave-safe mug or bowl. Stir until well combined.
Add in brown sugar and milk, stirring until no clumps remain. Add mashed banana and nut butter, mixing well to ensure that everything is fully incorporated. Sprinkle with chocolate chips, if desired.
Microwave on high for 2 1/2 to 3 minutes, depending on microwave strength and thickness of mug.
Remove from microwave, grab a spoon, and enjoy!
Notes
* I used almond, but any nut butter should do. And if you want to make this nut-free, sub in an equal amount of soy nut or sunflower seed butter.
Prep Time:

5 mins

Cook Time:

2 mins
Keywords: banana bread mug cake, egg-free mug cake, gluten-free mug cake, healthy mug cake, mug cake, vegan mug cake

Looking for more gluten-free banana dessert recipes? Try one of these!
Banana Oat Greek Yogurt Muffins
Flourless Banana Bread Muffins
Chocolate Chip Banana Bread Energy Bites