Happy What I Ate Wednesday, friendly faces! 😀
Before we get to the food, I wanted to take a sec to explain the title of today's post. See, as much as I love sharing my eats with you guys, I realize that the pictures don't tell the whole story. In fact, they don't tell much of the story at all seeing as my 90% of my meals don't look the way they do in these posts. That's not to say that I'm making them up, but there's definitely a lot more time, effort, and consideration that goes in to meals that I know are going to show up on the internet. No one likes to air their dirty laundry.
I mean, you're looking at a girl who probably eats half of her food standing over the kitchen counter or sitting at her desk with a box within arms reach, so actually having to plate and photograph my meals and snacks feels somewhat forced and fabricated in itself. That's not to say that I'm complaining, but I know that comparison and judgement have a tendency to rear their ugly heads in the blog world, and I just wanted to remind you that: a) you don't have to feel bad if your food doesn't look as pretty/good/healthy as "mine" (read: Spoons') because most of the time, neither does mine, and b) you only see 2 or 3 days out of my entire month, and they're usually days that I consciously plan to show for WIAW, so they're not exactly the most accurate representations of how I eat.
That being said, maybe I'll do a more real and uncut version of WIAW one of these days, but for now, more pretty pictures with a little backstory behind them…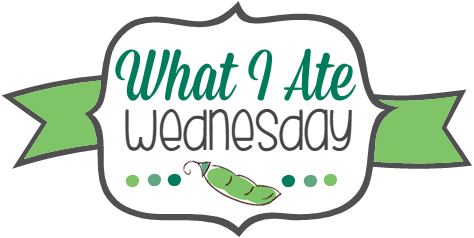 Breakfast…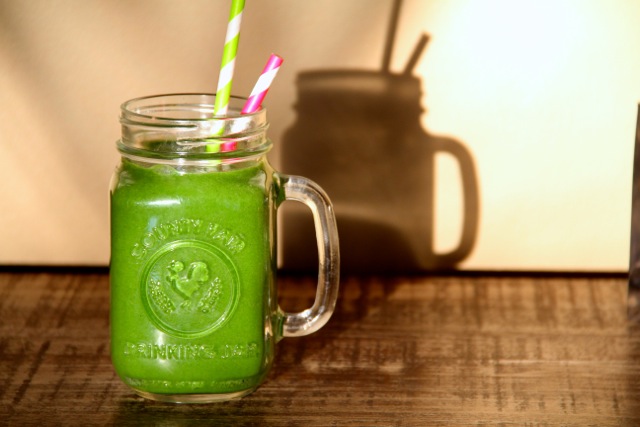 What you see: a green smoothie in an artsy mug/jar with two cute straws sitting in the sun.
The reality: I almost never transfer my smoothies into any sort of glass — I just eat them straight from the blender jug with a very long spoon. That and I'm sitting in the blue glow of a computer screen 99.9% of the time — not in a warm and cozy patch of sunlight.
. – . – . – .
Coffee…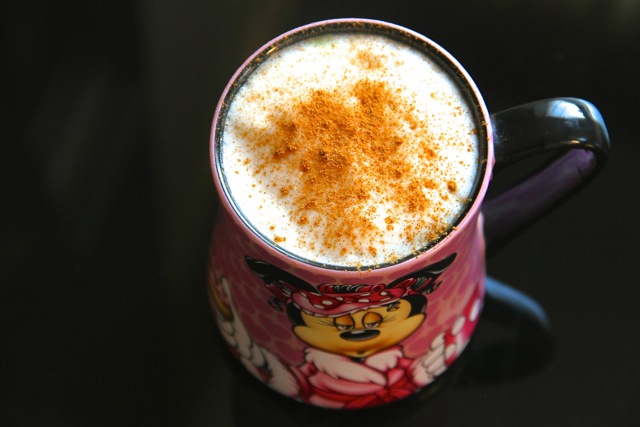 What you see: a homemade almond milk latte with a splash of date sweetened dairy-free coffee creamer and a sprinkle of cinnamon.
The reality: Actually… this is pretty much what my coffee looks like every day. Thank God for fancy milk frothers is all I'm saying.
. – . – . – .
Snack…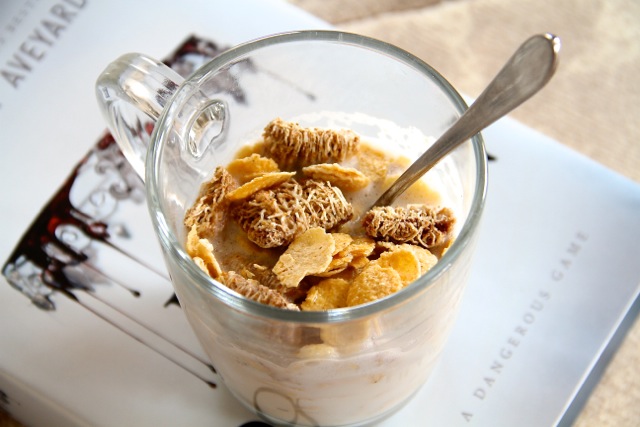 What you see: a bowl of Kashi Cinnamon Harvest mixed with Love Grown frosted Mighty Flakes and some Silk soy milk.
The reality: If I had to guess, I'd say that 80% of my cereal doesn't actually see a bowl — I'm usually just grabbing handfuls straight from the box. I seriously need to stop doing that, though, because I keep forgetting how good it tastes when it's been softened by milk.
. – . – . – .
Lunch…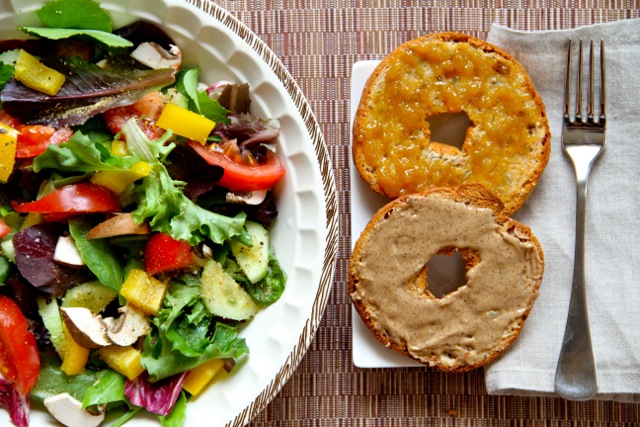 What you see: a mixed veggie salad and a Rudi's multigrain bagel with Justin's maple almond butter and Crofter's mango jam.
The reality: I'm not really big on bagels and I'll almost always choose toast or English muffins instead. Unfortunately, I'm not really big on having foods hanging around in my freezer for extended periods of time either, so there are times where sacrifices have to be made. I'm kidding… [kind of]. It was still tasty.
. – . – . – .
Snack…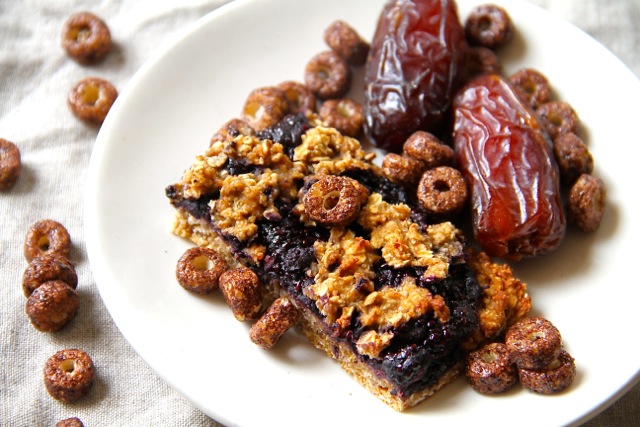 What you see: a [blueberry] banana oat bar, a couple of dates, and a handful of Love Grown chocolate Power O's.
The reality: While this is technically what I ate, it's not exactly what I ate — it's a picture of the-same-but-different things that I picked away at through the course of the afternoon. Whaaaa? See, I'm snacky between lunch and dinner, and I very rarely sit down and eat something concrete — I just grab something here and there [whenever I walk past the kitchen]. And because I didn't want to take a bunch of different pictures, I went back and put together a representative plate after the fact. Oh, and the cereal? I literally just grabbed a handful and threw it on top 😆
. – . – . – .
Dinner…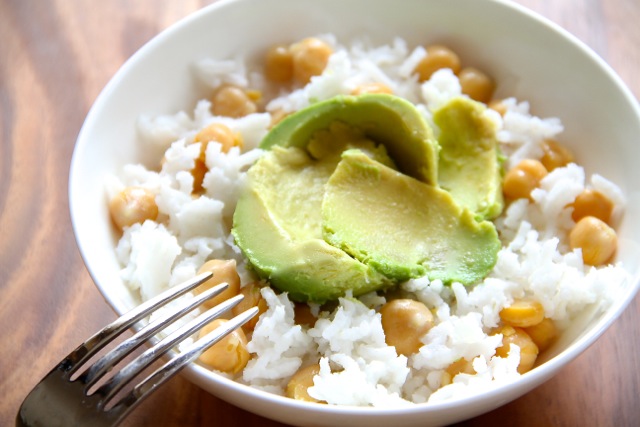 What you see: a bowl of coconut basmati rice with chickpeas and avocado.
The reality: Completely cold leftovers that I dug out of my fridge and threw together in about 2 minutes flat… and also one of the rare occasions where the entirety of my dinner actually made it into a bowl. Most of the time I end up eating half of it while I'm standing at the kitchen counter, or I just eat it straight from the pan that I cooked it in. This is the reality of living on your own and only having to cook for one.
. – . – . – .
Snack…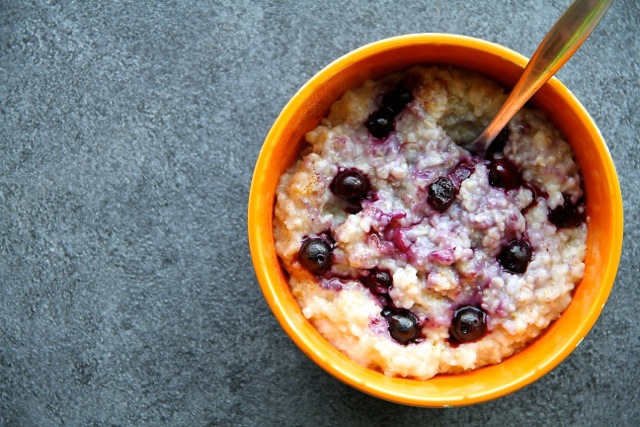 What you see: a simple bowl of blueberry banana oats.
The reality: I actually rarely eat oatmeal these days, which is crazy considering I used to eat it everyday for years. Heck, there were even a few stints where I was eating it twice a day. But a warm bowl of oats (which turned cold before I could actually eat them) sounded good on this particularly gloomy evening, so a [luke]warm bowl of oats it was.
Happy Wednesday, friendly faces! 😀

Which do you prefer? The real or prettified version?
Do you prefer eating cereal dry or with milk?
Bagels, toast, or English muffins?
More places to find me!
E-mail — [email protected]
Twitter — runwithspoons
Facebook — runningwithspoons
Pinterest — runwithspoons
Instagram — runwithspoons
Bloglovin — runningwithspoons