I have a soft spot for baked goods. But then again… who doesn't? Soft and tender muffins. Sweet and chewy cookies. Hearty and oaty granola bars. Love.them.all.
Luckily, I also happen to have a soft spot for healthier baked goods. I used to boast about the fact that nothing was too sweet or rich for me, but, the older I get, the more likely I am to choose a heartier oatmeal cookie over a traditional chocolate chip one, and I've made it my mission to prove that you don't have to sacrifice taste for nutritional value.
I love experimenting with healthier substitutions in my recipes, and I thought I'd share my top 3 favourites with you today.
Bananas…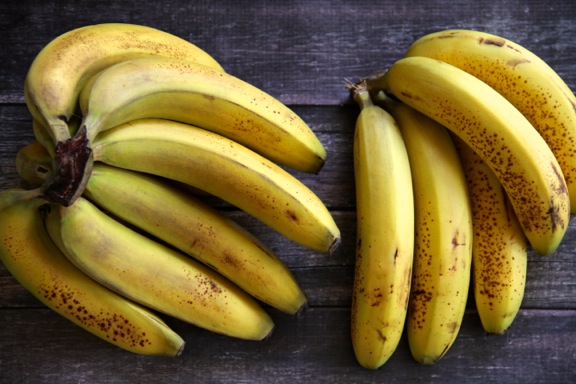 Besides adding sweetness and flavour, bananas are awesome for binding and adding moisture to baked goods and can be used in place of eggs and butter/oil in things like muffins, breads, cookies and bars. They also add nutrients like potassium, vitamin B6, and fibre, which is awesome for heart health!
Use: 1 banana for 1 cup of butter or oil, or 1/2 banana for 1 egg. Just make sure they're ripe!
Example recipes:
Banana Oat Greek Yogurt Muffins
Strawberry Banana Oat Bars
. – . – . – .
Non-Dairy Milk…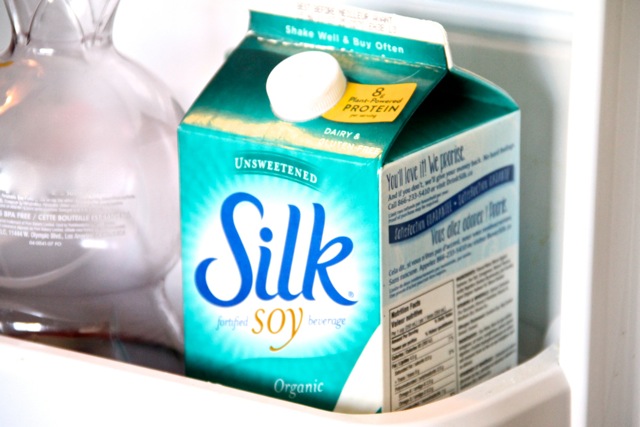 Non-dairy milks are a great alternative for those looking to cut back on dairy, and they can be swapped for milk in almost any recipe. I've always been a huge fan of Silk's almond milk, but I recently tried their soy milk and I've really been enjoying that as well! It's a great nut-free alternative for those with allergies, and it's also the only non-dairy milk that boasts a decent amount of plant-based protein – 8g per serving! Soy protein is awesome because it can lower cholesterol, and Silk's soy milk is organic, low in saturated fat, contains no colours, flavours, or sweeteners, and is free of GMOs.
Use: 1 cup of non-dairy milk for every 1 cup of milk.
Example recipes:
Soft and Chewy Protein Granola Bars
Black Forest Smoothie
. – . – . – .
Honey and Maple Syrup…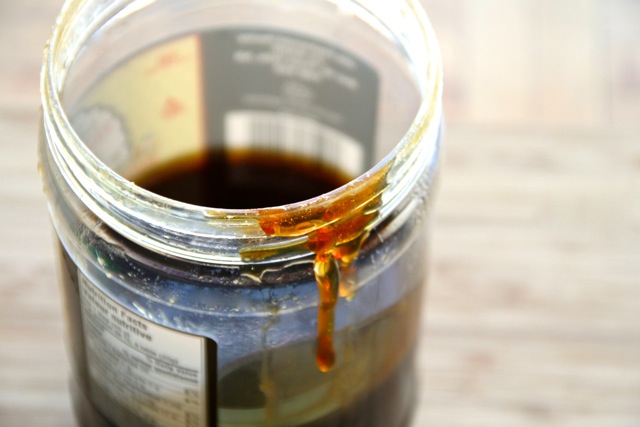 Sugar may be sugar, but natural unrefined sugars will always be better than those that have to undergo heavy refinement involving the use of some pretty serious chemicals. In addition, natural suagrs also contain trace minerals that can have some beneficial effects for our bodies. Liquid sweeteners are also super useful in no-bake goods, where they add moisture and help hold the dough together.
Use: 1/2 cup of honey or maple syrup for every 1 cup of sugar, and reduce baking temperature by 25F.
Example recipes:
No-Bake Almond Fudge Protein Bars
Flourless Double Chocolate Chip Muffins
. – . – . – .
Try Silk® Soy Beverages anywhere you enjoy dairy milk – over your cereal, in your favorite recipe, or simply by itself. Silk Soy Beverages are made with whole organic soybeans, contain 7 grams of soy protein, are low in saturated fat and are verified by the non-GMO Project's verification program. Sign up for the Silk eNewsletter at http://www.drinksilk.ca/signup for an instant coupon.

Disclosure: This post was brought to you by Silk via Glam Media Canada. The opinions expressed herein are those of the author and are not indicative of the opinions or positions of Silk.
. – . – . – .
What are some of your favourite healthy baking substitutions?