Happy Sunday, friendly faces! Look who I found!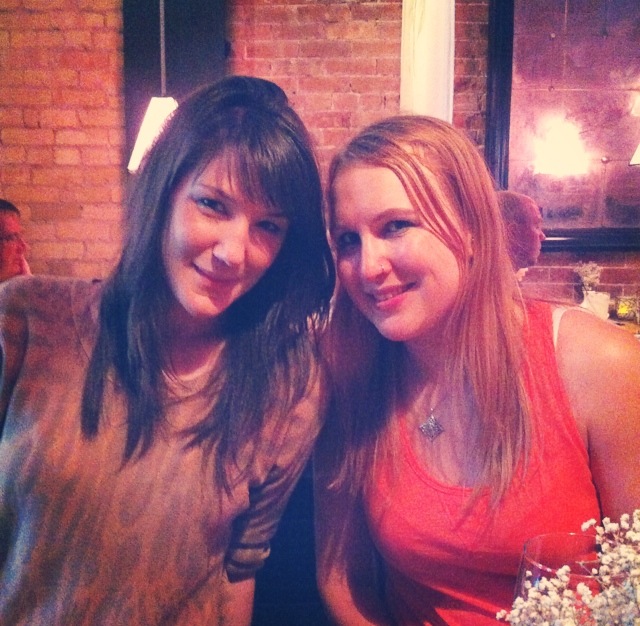 Sam came up to visit me for the weekend, except we were horrible bloggers and didn't take any pictures. Oops. On today's to-do list for sure. And because I didn't want to be rude and spend too much time blogging while she was here, I don't have a super fancy intro for you guys this week. BUT! I do have plenty of good links to share, so I hope you enjoy and I'll see your faces tomorrow!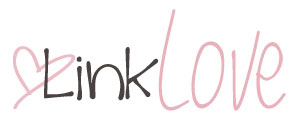 For my head…
. fitness .
How to Recover From a Long Run via Almost Getting it Together.
Great tips to help you become a smarter runner and bounce back from those long runs faster.
5 Reasons to Foam Roll Everyday via Mind Body Green.
It may hurt like crazy, but it's also one of the best ways to help your muscles recover from hard workouts.
20 Quick & Dirty Workouts in 20 Minutes or Less via Diary of an ExSloth.
A helpful collection of workouts for those looking to get a quickie in!
. health .
Before Bed Yoga Sequence via Popsugar.
Having trouble falling asleep? This relaxing yoga flow might be exactly what you need to calm your mind.
6 Healthy Recipes to Support Adrenal Health via Cotter Crunch.
Lots of great info about the impact that stress can have on our bodies, and some healing foods that'll ease the load on our adrenals.
. life .
When Life Happens, Live It via Hummusapien.
A great read for those times where you're debating between writing tomorrow's blog post and going out to live life.
5 Ways to Stop Worrying About What Everyone Thinks of You via Marc and Angel Hack Life.
"You have nothing to prove. You are enough right now. Care less about who you are to others and more about who you are to yourself."
14 Small Changes that will Push You Towards Your Best Life via Thought Catalog.
Love the emphasis on small things. You really don't have to go all out crazy to introduce positive changes to your life.
How I Changed My Life, In 4 Lines via Zenhabit.
Even little steps add up to make big lasting differences.
29 Delicious Slow-motion GIFs via Wait But Why.
So.dang.mesmerizing… 😯
. blogging .
5 Myths About Bloggers via The Classy Chapter.
It's not always easy to tell someone you're a blogger when there are so many assumptions out there!
7 Essential Ingredients for Branding a Blog via The Branded Solopreneur.
An awesome explanation of all the elements you need to establish your blog as a respectable brand.
Stop Playing the Numbers Game With Your Blog via Sparkles of Sunshine.
Are you putting too much focus on watching your stats and letting it affect what really matters?
For my belly…
Healthy Sweet Potato Skins via Pinch of Yum.
I can't even handle the deliciousness of these chickpea, spinach, and cheese stuffed sweet potatoes…
Almond Coconut Mocha Smoothie via The Almond Eater.
Dates, coffee, and chocolate in smoothie form? LOVE!
Healthy Almond Joy Baked Oatmeal via Kim's Cravings.
Not a morning person? Knowing you were about to have a slice of this would get you out of bed!
Fresh Ginger Oatmeal Crumb Muffins via Making Thyme for Health.
Love the ginger in these light and fluffy muffins! And the crumb topping just seals the deal.
Strawberry Yogurt Chocolate Chip Snack Cake via Running to the Kitchen.
Oh.em.geeeeee. Dying over the combination of strawberries and chocolate in these healthy snack bars!
Sweet Potato Chickpea Buddha Bowl via Minimalist Baker.
So many delicious ingredients tossed into a bowl with an amazingly creamy sauce. What's not to love?!
Your links…

3 things you did yesterday; 3 things you're doing today. Go!
Yesterday: spent the day chatting and hanging out with Sam.
Today: saying goodbye to Sam, catching up on some work, and going to my parents' for dinner.
More places to find me!
E-mail — [email protected]
Twitter — runwithspoons
Facebook — runningwithspoons
Pinterest — runwithspoons
Instagram — runwithspoons
Bloglovin — runningwithspoons