Happy #thinkingoutloud Thursday! No idea what I'm going on about? Click here!

1. It snowed. Like… legit stuck-to-the-ground snowed. All day. In May. That's all I have to say about that…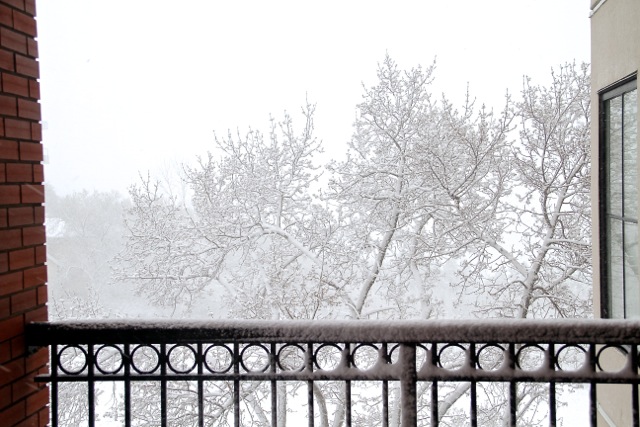 2. Thankfully, I'll be blowing this [literal] popsicle stand soon because there's just one more week until I hop on a plane for Blend!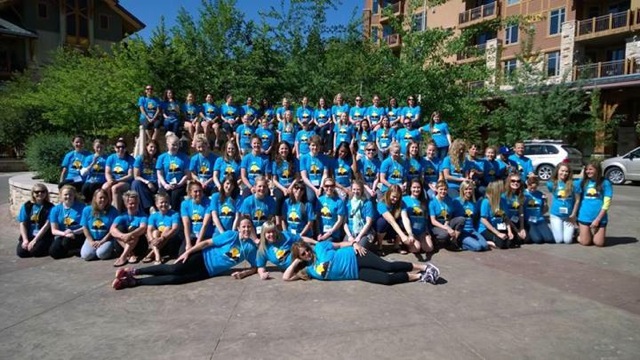 I had such a blast last year that I seriously can't wait to do it again this year. The only thing is that I'll be missing some of the faces that won't be able make it again this year, especially this lady right here…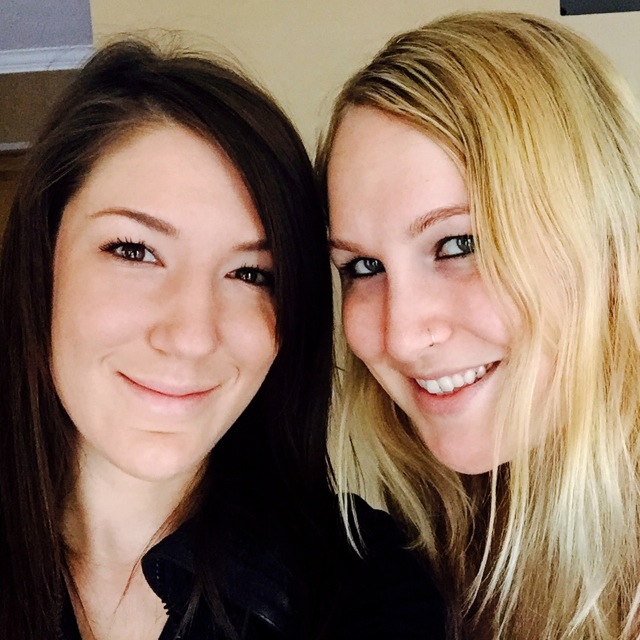 (told you we'd manage to get that picture)
But at least I got to see her a handful of times over the past couple of months now that she no longer lives all the way on the other side of the country, and there'll be some new faces at Blend that I'm looking forward to meeting, so I guess it balances out.
3. I don't know what it is, but I probably take around 85% of my selfies in my car. Some people have a thing for sweaty gym selfies or bathroom mirror selfies, but me? Car selfies all the way…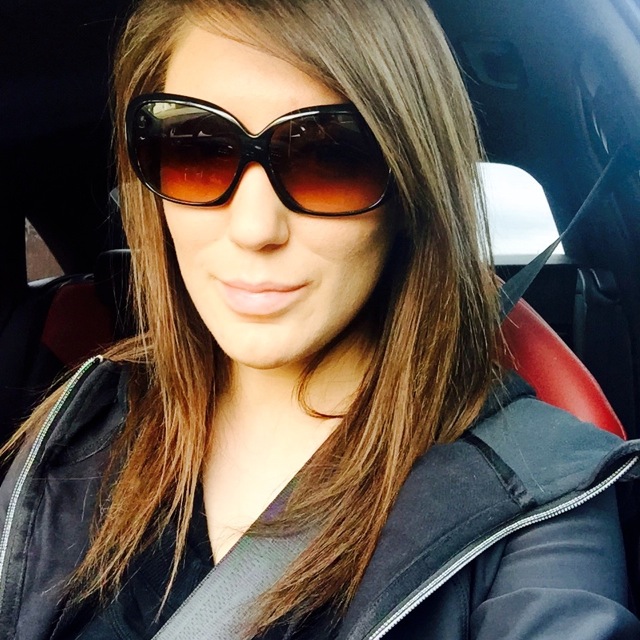 4. Speaking of cars, have you ever thought about putting eyelashes on yours?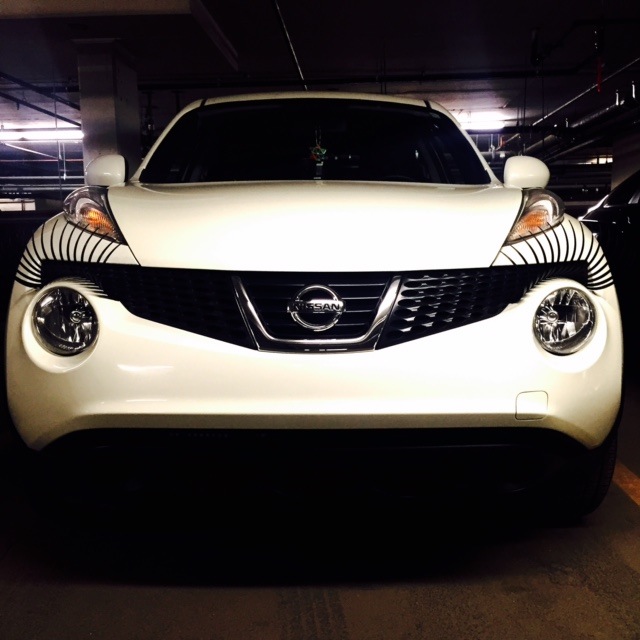 I came across this gem in my parking garage the other day, and I couldn't help but wonder what might convince someone to put a set of falsies on their car. I'd consider putting them on my own eyes (I've never tried them before), but on my car? Not so much.
5. I also can't help but wonder what would compel someone to abandon their shoes in the middle of a set of stairs in the river valley. And not only that, but to arrange them so artfully…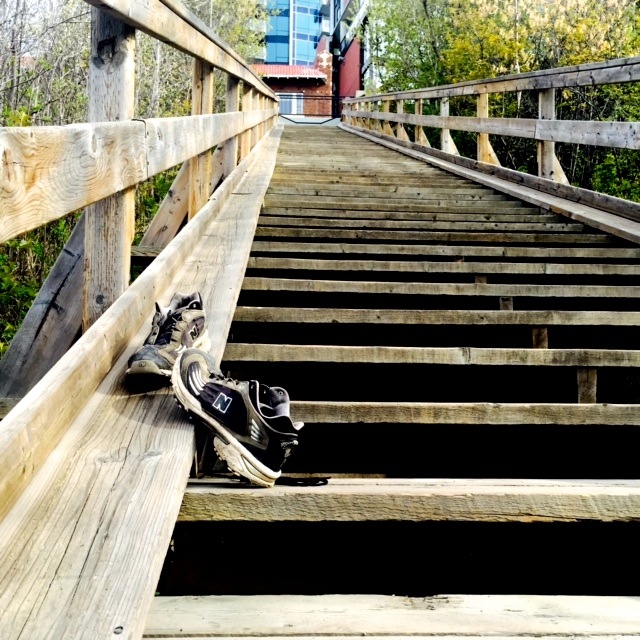 Add this to the list of strange things I find on the side of the [road], which includes but isn't limited to: pants, underwear, bunny slippers, and a half-eaten box of Oreos.
6. In case you missed the 29 Delicious Slow Motion GIFs link in my last link love post, this is me encouraging you to go check it out. I mean… how cool is this?!?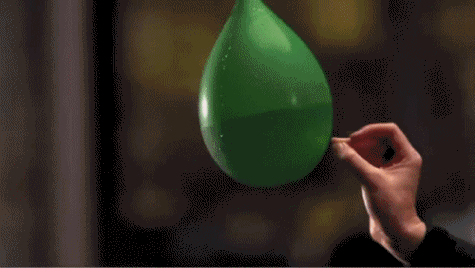 [source]
7. And while you're at it, head on over to Defonic and whip yourself up some background noise. Defonic is a free online noise generator that lets you choose from a variety of different ambient sounds to play in the background if you need something to kill some silence. You can choose from things like waves, rain, thunder, campfire, coffee shop, city street, and even white noise. Or you can layer a bunch of different sounds to create something totally unique. I've been finding it super helpful when I'm working from home and it gets way too quiet. The noise is just enough to fill the silence without being super distracting like music or the TV.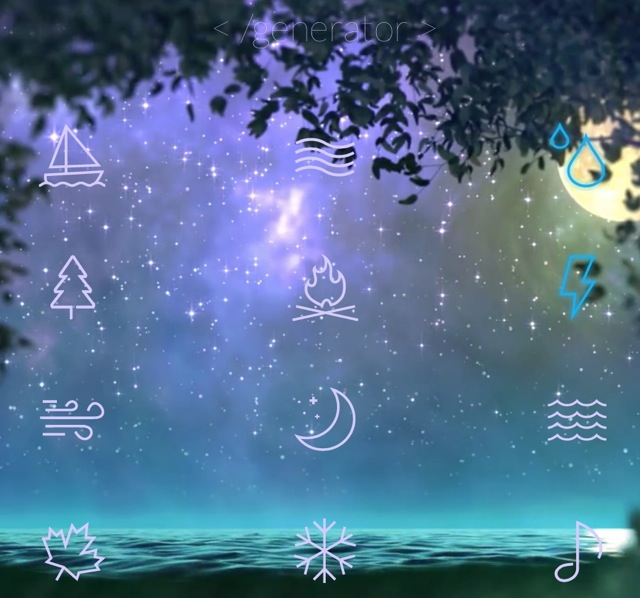 8. And because I apparently like sending you away from Spoons, I'm going to tell you to head on over to Savory Style to check out my latest recipe for Lemon Blueberry Buttermilk Pancakes! But make sure to come back tomorrow because I'll be sharing a pretty epic chocolate packed recipe that I think you guys are going to love.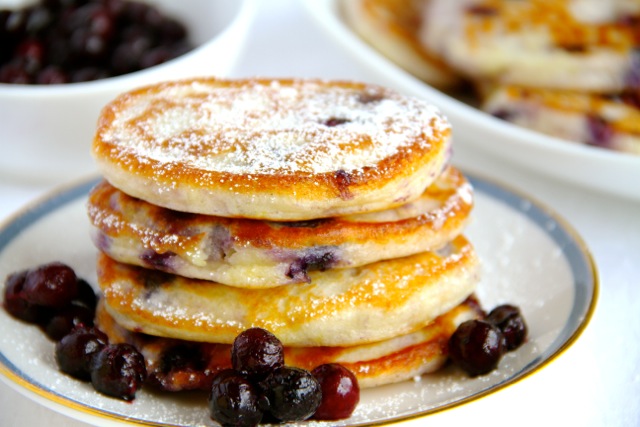 Happy Thursday, friendly faces! 😀


No questions… just tell me whatever comes to your mind! 😀
More places to find me!
E-mail — [email protected]
Twitter — runwithspoons
Facebook — runningwithspoons
Pinterest — runwithspoons
Instagram — runwithspoons
Bloglovin — runningwithspoons