I really wish that my stomach shared my affinity for fancy and flavorful meals, but if the past two days are any indication, then it definitely does not. You know how people tend to clean up their diets after indulging over the holidays? That's all well and good, but the only goal I've had since Sunday night has been to convince my stomach to let go of the 3-months pregnant look by going back to simple foods after a few days of brunches, lunches, and dinners that were a little out of my normal eating style, and not exactly to my stomach's liking.
I've had a finicky stomach for as long as I can remember. My childhood was plagued with debilitating stomach woes, numerous visits to the doctor, and countless tests that yielded no concrete results. The older I got, the more docile my stomach seemed to become, but I still have to be careful with what I put in it unless I want to suffer it's wrath. Unfortunately, I wasn't particularly all that careful this weekend, and I've definitely been suffering a little bit of wrath as a result. Fortunately, it's nothing that a few days of simple eats can't fix, so today's WIAW is going to be all about the simple and satisfying, starting with breakfast…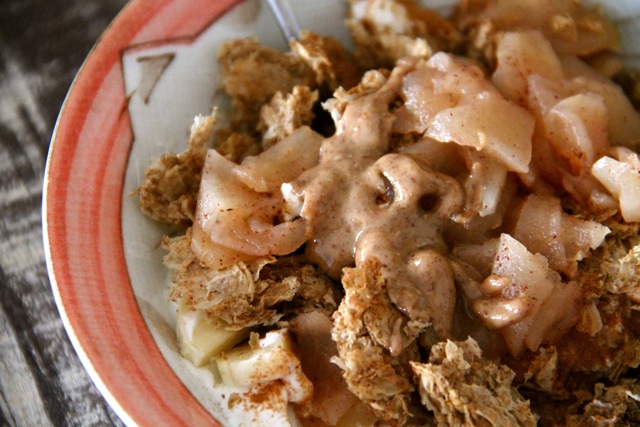 Plain Greek yogurt mixed with a sliced banana, homemade applesauce, Weetabix, and almond butter.
… and moving right along into simple morning snacks to munch on…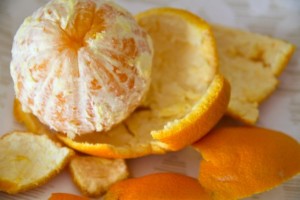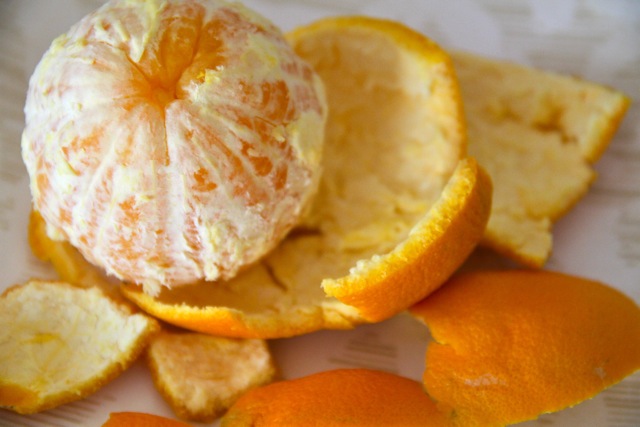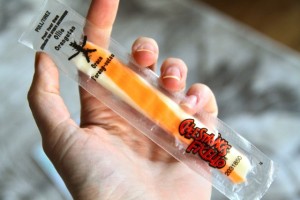 An orange and a cheese string.
My appetite has been kind of non-existant in the mornings, but if there's anything I learned about dealing with stomach woes, it's that it's always a good idea to make sure that something is in it – letting it get too empty is just asking for more trouble. Luckily, packing simple, kid-friendly lunches that totally make the 10-year old in me giddy with excitement haven't been too hard to choke down 😉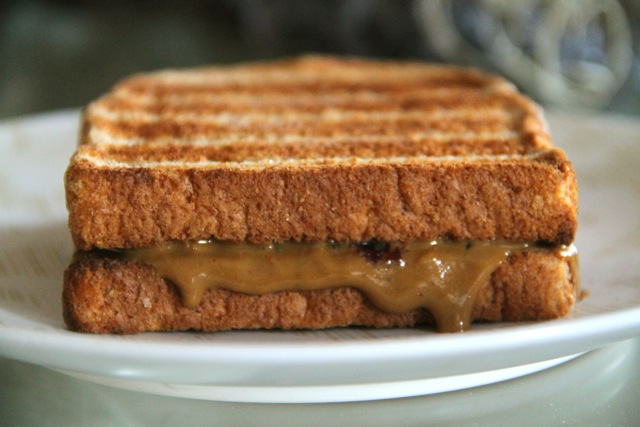 Roasted almond butter and blueberry jam sandwich.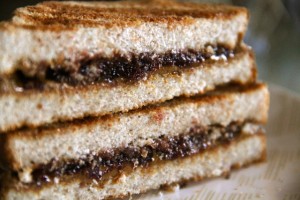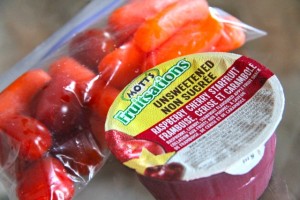 Money shot – baby carrots, cherry tomatoes, and applesauce.
Remember how last week I complained about lunch being my least favorite meal of the day? All I can say is that eating more lunches like this will definitely change my mind on that one. I may or may not have shed a few tears when I finished my last bite. Of course, that may have just been because of how bad that particular flavor of applesauce was. Ugh. It tasted what I imagine it would taste like to lick the bottom of a well-travelled boot. Not good – don't buy it. Thankfully, my afternoon snack was much more enjoyable…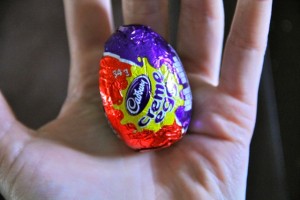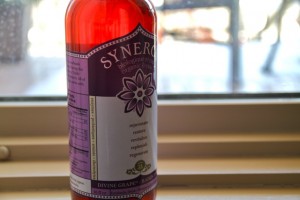 Chocolate for the soul, kombucha for the stomach.
Oddly enough, candy and junk food never seem to cause my stomach any distress. I remember feeling like I had a stomach of steel during my teenage years when I was basically living off McDonald's, KD, and sugar – it wasn't until I cleaned up my diet and started eating healthier foods that my stomach starting becoming a bit more temperamental. I'm not exactly sure what to make of that at this point, so let's move right along and talk about dinner instead…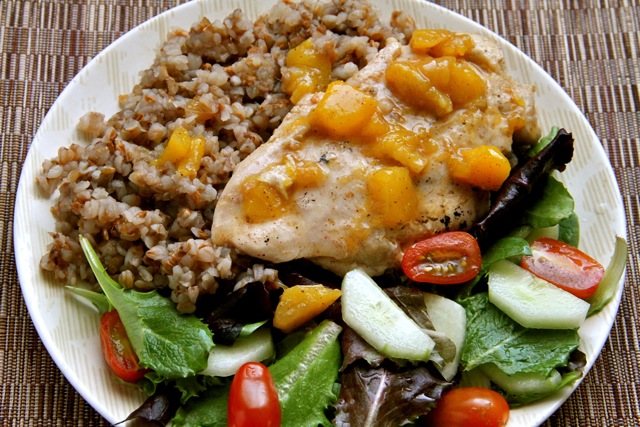 Infamous Easter leftovers. Not the simplest of meals, but I seem to do alright as long as I keep the herbs, spices, and sauces to a minimum. Plain buckwheat definitely isn't anything to write home about, but the coconut mango chicken more than made up for it. It's something that I just kind of threw together during all of our Easter prep, and I may just have to share the recipe with you guys because it was good stuff. Come to think of it, I can't even remember the last time I posted a lunch/dinner/savory recipe on Spoons 😯 It's been nothing but muffins, loaves, cookies, and bars around these parts lately, but I blame that on the fact that I have raging sweet tooth, as evidenced by my choice of bedtime snacks…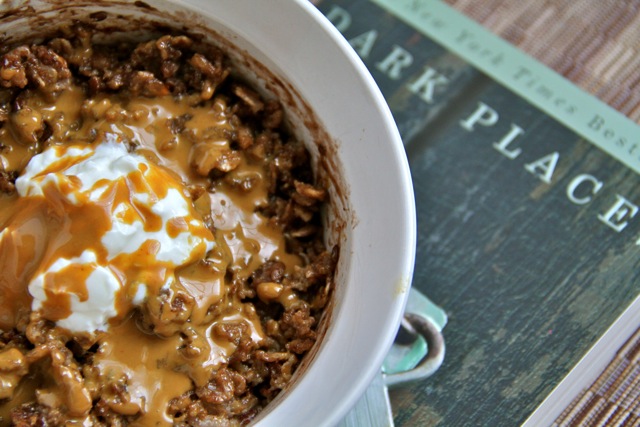 Chocolate oats with a scoop of coconut Greek yogurt and almond butter.
And that right there is What I Ate Wednesday Tuesday, alternatively called What I Ate to Soothe My Sensitive Stomach. Hope you guys are having an awesome day; and if you haven't had enough of me already, I have a guest post up over on Alex's blog that you should definitely head on over to, because that girl is just fabulous. Happy Wednesday!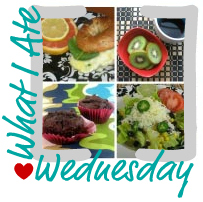 . – . – . – .
Do you have a finicky stomach? Or have you been blessed with a stomach of steel?
What made up your typical childhood lunches? A sandwich, juice box, and fruit snacks.
How do you eat your oranges? Peel the whole thing at once or slice them up and stick the slices in your mouth?