Ohhhh hey! Happy What I Ate Wednesday! 😀
Sorry for bailing on you guys yesterday, but after the craziness of being on the road for 5 days, I was in serious need of some down time. I made an honest attempt at going through the pictures from my trip in hopes of getting a recap up, buuuuuut quickly abandoned that ambitious plan in favour of an at-home spa night. One mani, pedi, facial, and pamper session later, and I feel like a new woman — thank goodness, because the 'old woman' was starting to feel a little rough around the edges. I guess road trips will do that to ya.
And speaking of road trips, what do you say we kick off the recap by talking about everybody's favourite subject — food. I already shared some of the snacks I packed for the road, but let's get into the nitty, gritty details of how it all went down, shall we?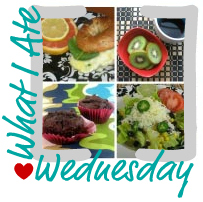 Breakfast was pretty much the only stable and predictable meal meal of my entire trip. While everything else was basically "eat whatever, whenever, and however you can" (read: lots of snacking, eating in the car, grabbing and going, etc.), breakfasts were always prepped and eaten in the hotel. The first half of the trip had me eating yogurt messes with fruit, cereal, and AB, while the second half allowed me to enjoy a couple of oatmeal bowls thanks to the presence of en suite kitchenettes…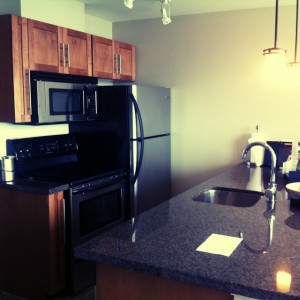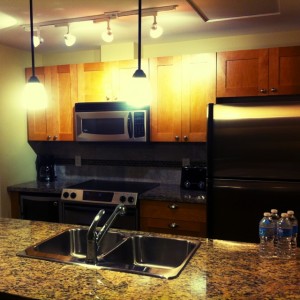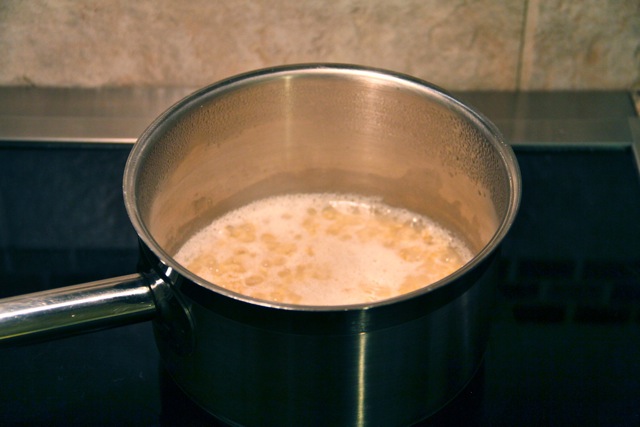 I don't have any pics of the bowls I actually ate since the lighting was all sorts of terribad and I was operating under the "function over form" mentality, but let's just use our imaginations and say it basically looked exactly like the bowl I had for breakfast yesterday: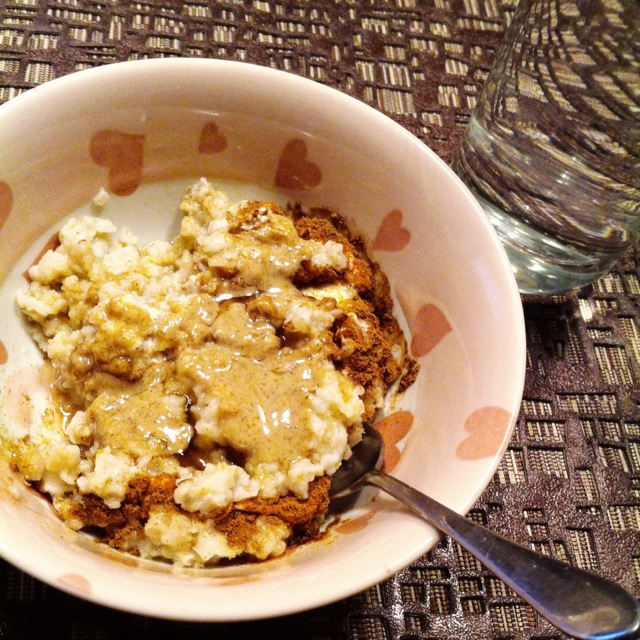 I used quick oats that I pre-measured before packing into individual Ziploc baggies, and topped 'em with roasted almond butter that I cart around with me wherever I go and honey packets that I ninjad from Starbucks "for my tea." Shh… I won't tell if you won't 😉
And speaking of Starbucks, I wasn't exactly the most faithful to my go-to brew on this trip…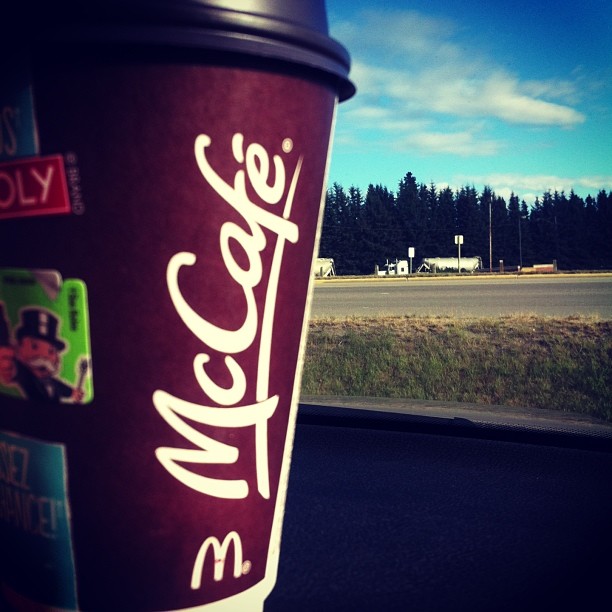 Say what you will about their food, but McDonalds' drip coffee is damn tasty. Enjoyed on the first day of travelling, at some random stop along the highway.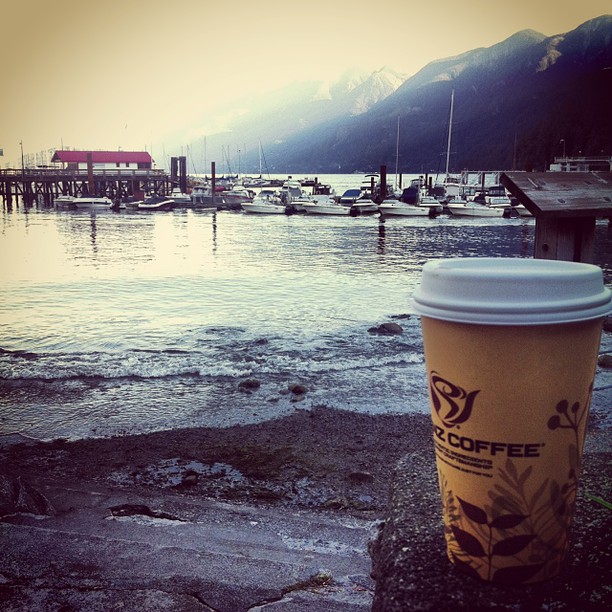 Cappuccino from Blenz Coffee on the second morning of travel. Enjoyed in Horseshoe Bay while waiting to board the ferry to Nanaimo.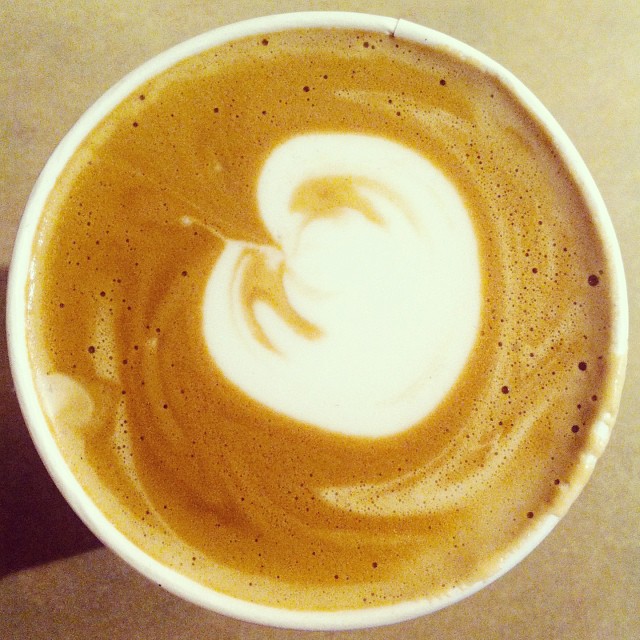 Celebrating National Coffee Day with a cappuccino from Bean Scene Coffee in Kelowna, BC.
Lunches… ohhh lunches are a blur of passing forests and farmlands. The only lunch I remember that wasn't eaten in the car was the one we ate on the ferry from Victoria to Vancouver. We went to the onboard cafeteria (I think it was called WhiteSpot?), and I enjoyed some sweet potato fries that were kind of epic…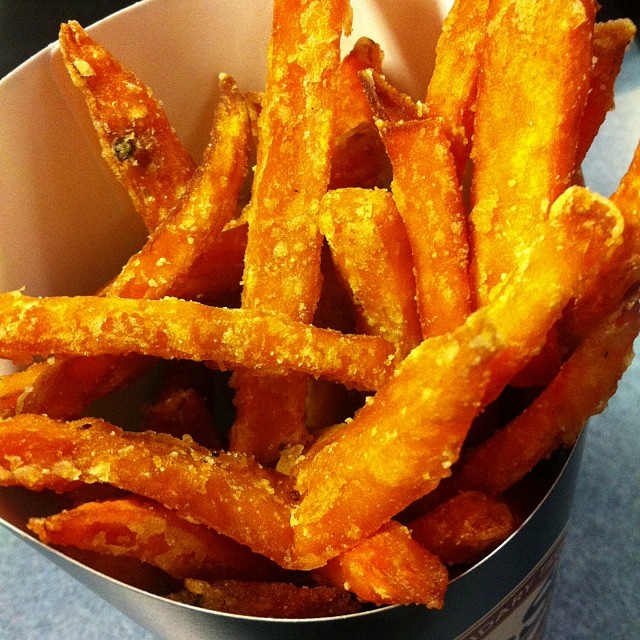 And dinners, like lunches, were mostly a blur. My parents went out to eat on a few occasions while I opted to pack, snack, and explore instead…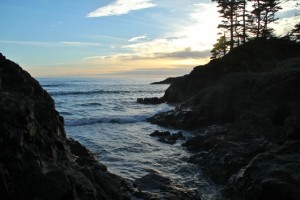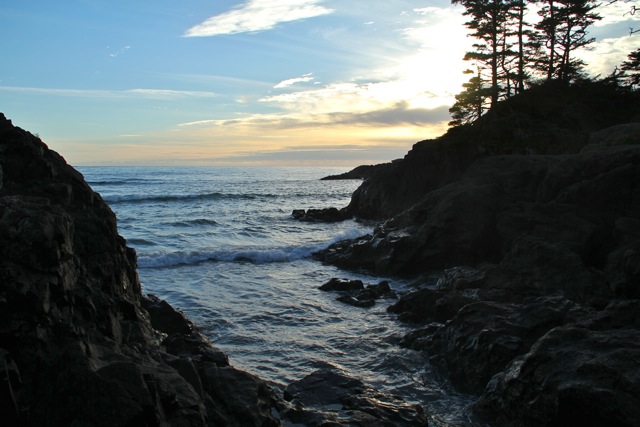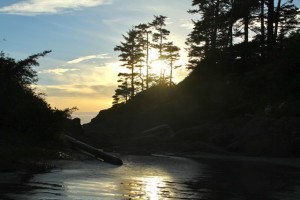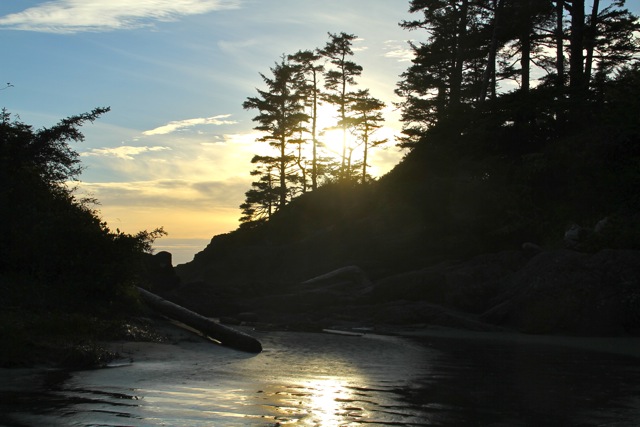 The only more concrete dinner I can recall is the one we had on our last night of travel… We were tired, hungry, and our food supply had dwindled, so we stopped at some random roadside pizza joint and each got individual pizzas. I wasn't feeling all that adventurous so I just went with a classic pepperoni and cheese…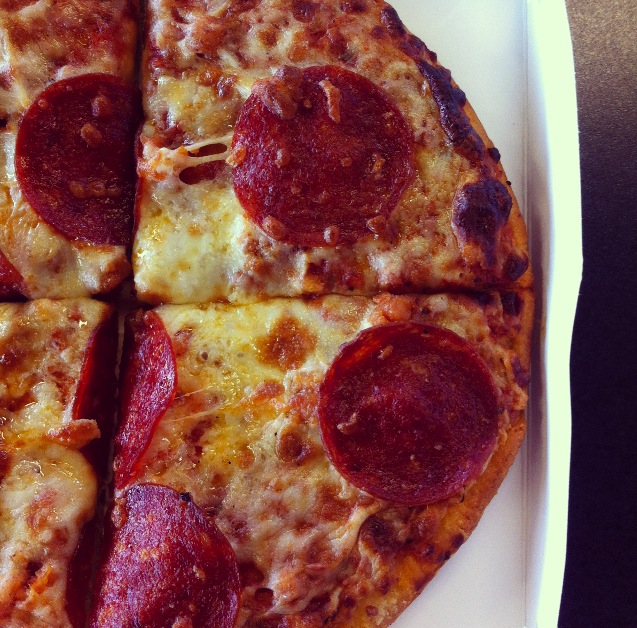 On a side note, this meal reminded me why I almost never eat fast food — hellooooo heartburn 😡
Other than that, my trip was pretty much one big snack fest…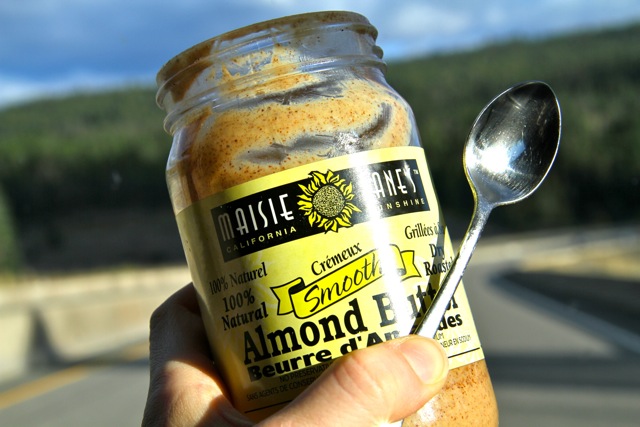 Almond butter… never leave home without it. Sadly, this jar didn't survive the trip. Let us observe a moment of silence…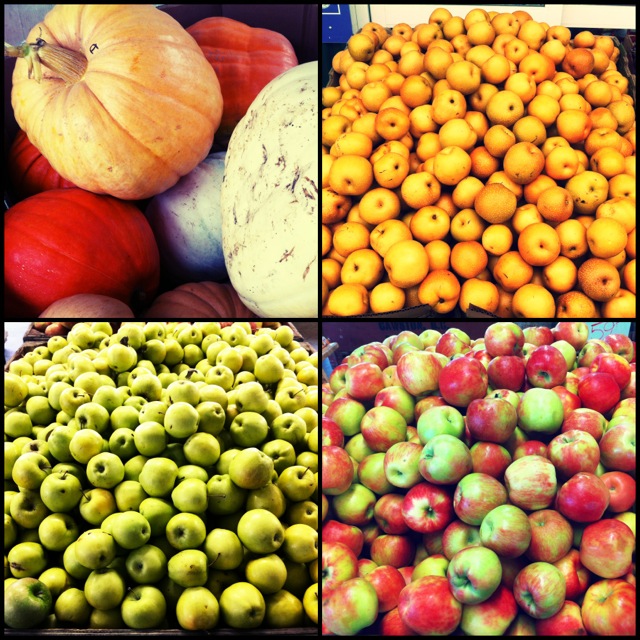 The best thing about driving through BC? Roadside produce stands everywhere. Sadly, Mom & Dad wouldn't let me pick up any pumpkin or squash (!!!!!), but I definitely made up for it with fresh orchard apples and pears.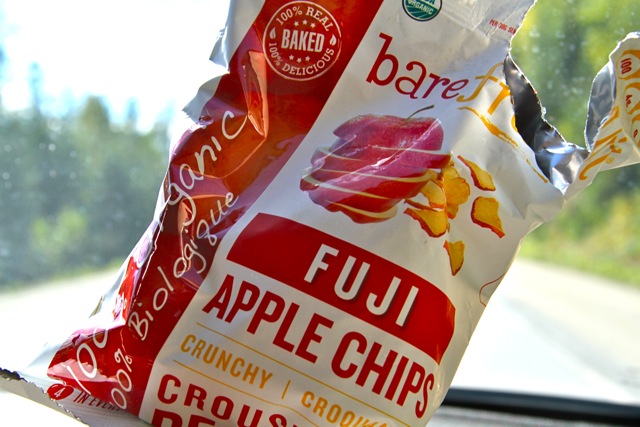 … but even the abundance of fresh fruit didn't deter me from enjoying my favourite apple chips.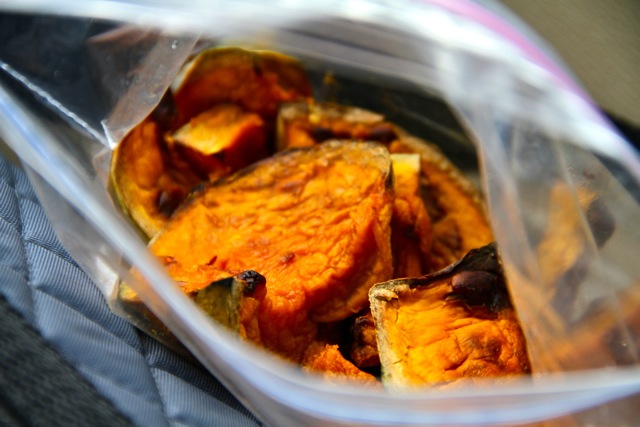 I wasn't joking when I said I have a serious addiction to kabocha — it's so bad that I roasted one up the night before I left and packed it for the trip. Sadly, there wasn't enough to last me the whole way through.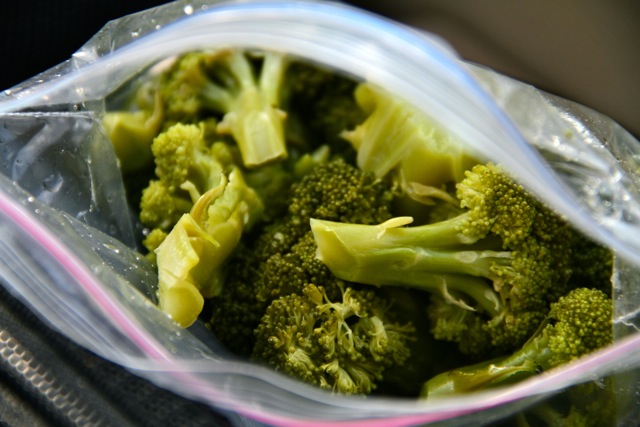 … I also may or may not have done the same thing with broccoli… 😯 😯
I ended up demolishing pretty much everything that I packed, but for some reason these are the only things I thought to take pictures of. My mind works in mysterious ways 😯
Anywho, I would say that roadtrip eating (aka: neverending snackfeasting) was a dream come true considering how big of a snacking fiend I am, but apparently my body isn't as big a fan of this approach to eating as I thought — the constant snacking has put my appetite off the charts for the past couple of days, which I'm assuming is my body's way of making up for lost time. Ahh well. It happens sometimes, and it all balances out in the end anyways.
Happy Wednesday, friends!
. – . – . – .
Do you enjoy going out for breakfast, or do you prefer breakfast at home?
What's your favourite place to grab coffee? Bux? A local coffee shop? Your kitchen?
What's your go-to choice for fast food?
What are your favourite pizza topping(s)?