What. a. day 😯
Tonnes of packing and a trip to the dentist does not a happy 'Manda make…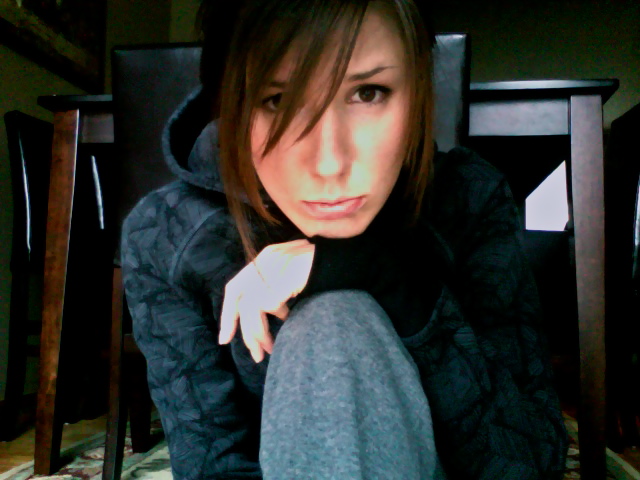 … and there's still more packing to be done. Bah!
It's honestly hard to believe that tomorrow is the big day. It seems like not even that long ago that I just found my place and put an offer in. Yowza. Time is flying. In any case, the night is slipping away and I'd like to savor my last one at home, so this post is going to be short and sweet.
Now who's ready to party?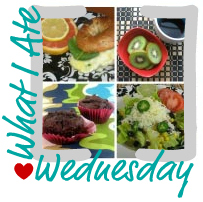 . – . – . – .
Breakfast…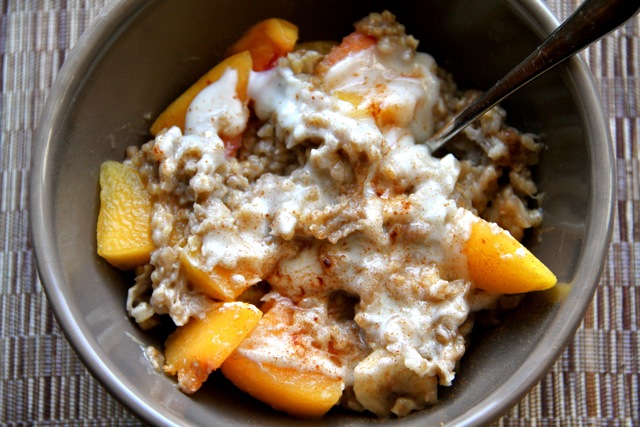 Eggy bananafied oats topped with a sliced peach, cinnamon, and coconut butter.
. – . – . – .
Morning snack(s)…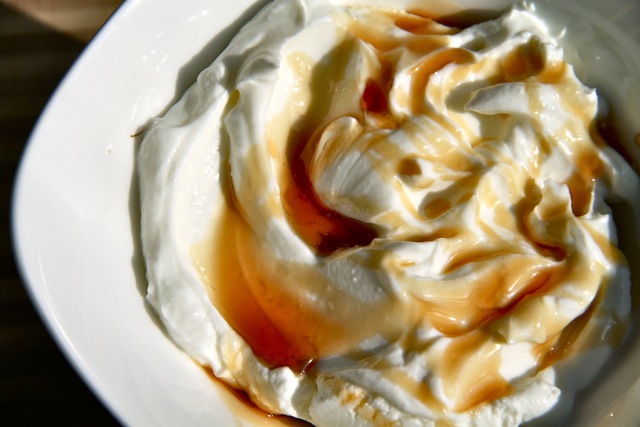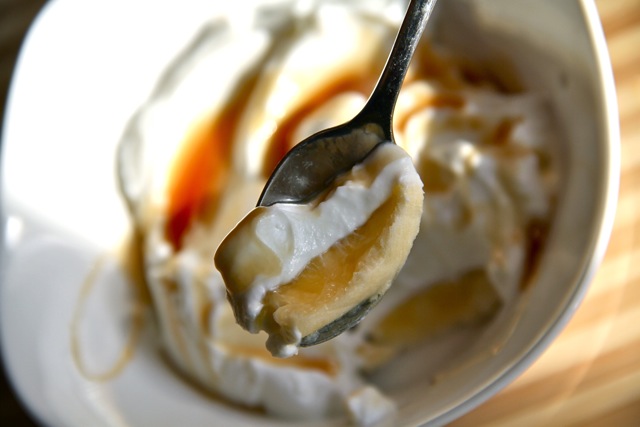 Greek yogurt drizzled with honey, smothering a banana.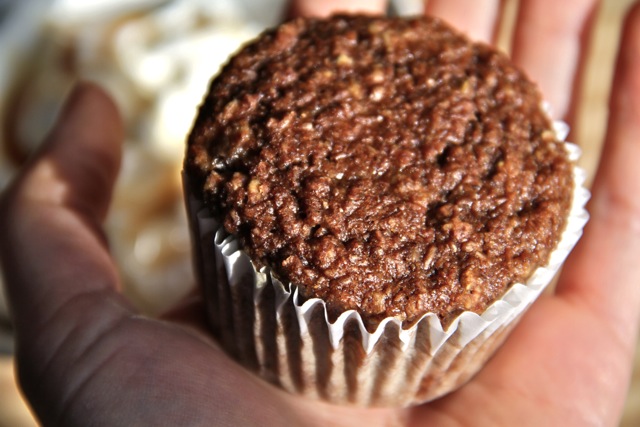 . – . – . – .
Lunch time…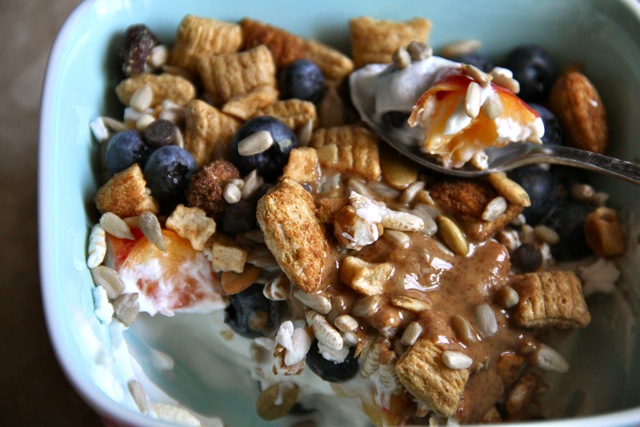 Greek yogurt – blueberries – peach – Puffins – puffed wheat – almond butter – trail mix.
I know, I know. I was supposed to try eating more substantial meals, but a cereal mess was all I wanted, and this managed to hold me over for almost 4 hours. Winnnnn.
. – . – . – .
Afternoon nibbles…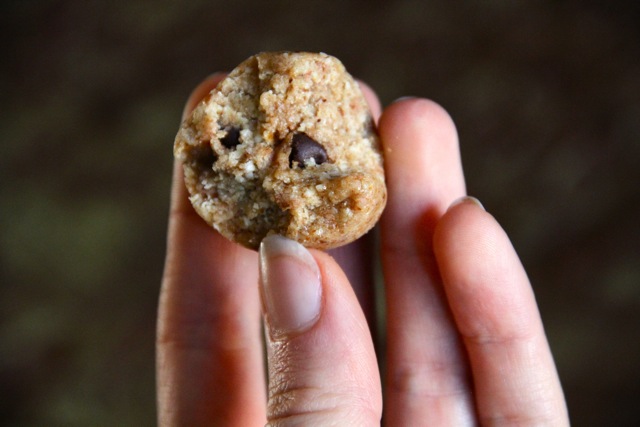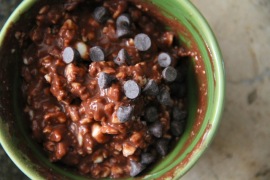 Cookie dough ball – Cottage cheese with protein powder and cocoa, topped with chocolate chips.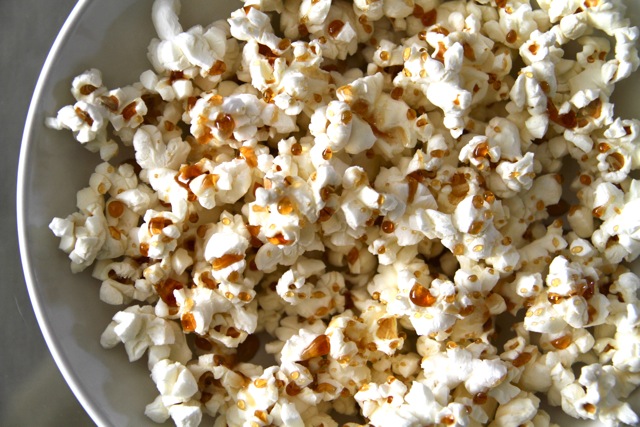 Popcorn coated with coconut oil, and drizzled with honey and sea salt.
. – . – . – .
Dinner…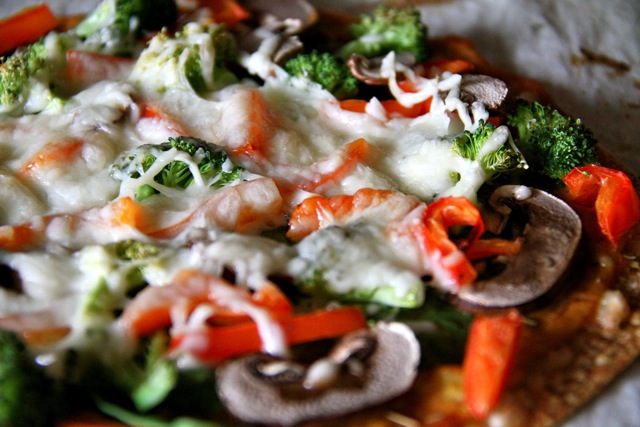 Pumpkin hummus tortilla pizza.
. – . – . – .
Night time snack…
To be decided… but probably something along these lines: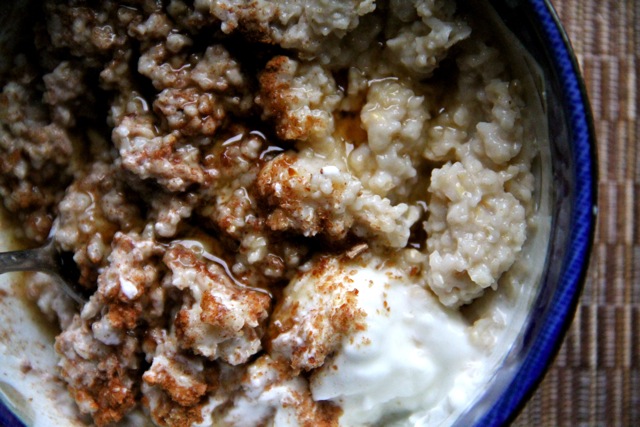 Oat bran – Greek yogurt – ground flax – cinnamon – maple syrup
. – . – . – .
So I guess you could say that I kind of tossed aside my eating experiment today, but I was too busy packing and couldn't be bothered to stop and think about what I was going to eat…. which I actually consider a kind of success because there was a time in my life where I'd put everything on hold so that I could plan my meals and eat them in peace. Thankfully, I'm no longer that girl… which is good because this girl really needs to finish packing!
I'm really not too sure how posting is going to work for this next little while. I'll try my best to keep you guys updated, but if I disappear for a few days it's probably because I'm having Internet issues or unable to find the time/energy to sit down and blog coherently. Hopefully everything goes smoothly.
Wish me luck!
. – . – . – .
What are your favorite toppings for popcorn? I love coconut oil and cinnamon, but have you ever tried adding honey? To die for!
What did you have for lunch today? I love you if it was cereal 😀 And I love you even if it wasn't.
Any must have essentials that I need to make sure I have for my new place? I keep feeling like I'm forgetting something important…