Happy Tuesday loves. Hope your week is off to a great start 😀
I abstained from posting yesterday because:
a) I was running around getting all of the last minute legal crap paperwork finished before my big move (2 more days!!), thereby leaving me with little time to come up with a coherent post, and
b) I loved all of the comments you guys left on my last post, and really wanted to think about them some more while I was making a decision on the whole meat thing.
So, did I make a decision? Well, yes and no – there were a lot of  valid points raised for both sides! A lot of people, it seems, have had similar experiences with feeling constantly unsatisfied when following a vegetarian diet; feelings that subsided with the reintroduction of meat. Others argue that a plant based diet can provide the body with everything it needs, as long as proper care and attention is given.
Fair enough. But who's right?
Both sides are. Herbivore. Omnivore. Carnivore. There is no perfect way to eat, and diets (as in the kind of food you eat) aren't a one-size-fits-all kind of deal. Different things work for different people, and the most important thing is doing what works for you as an individual.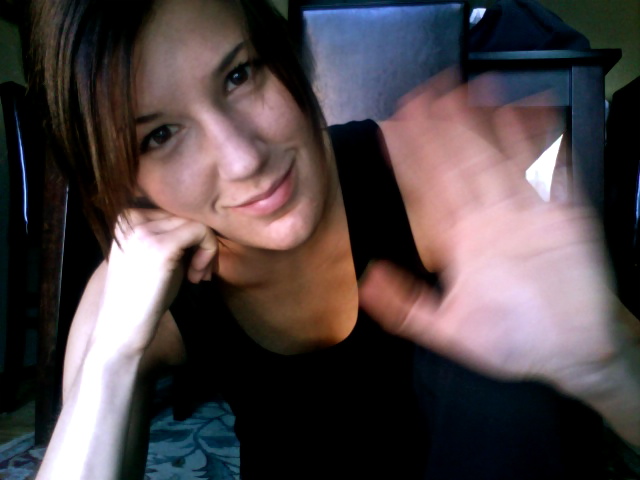 So here's my plan.
A few people suggested that I try increasing my consumption of beans, nuts, fats, and other nutrient dense foods as a first step, as I've been eating sweeter, snackier, breakfast-type foods lately, and my body might just be wanting something a bit more substantial.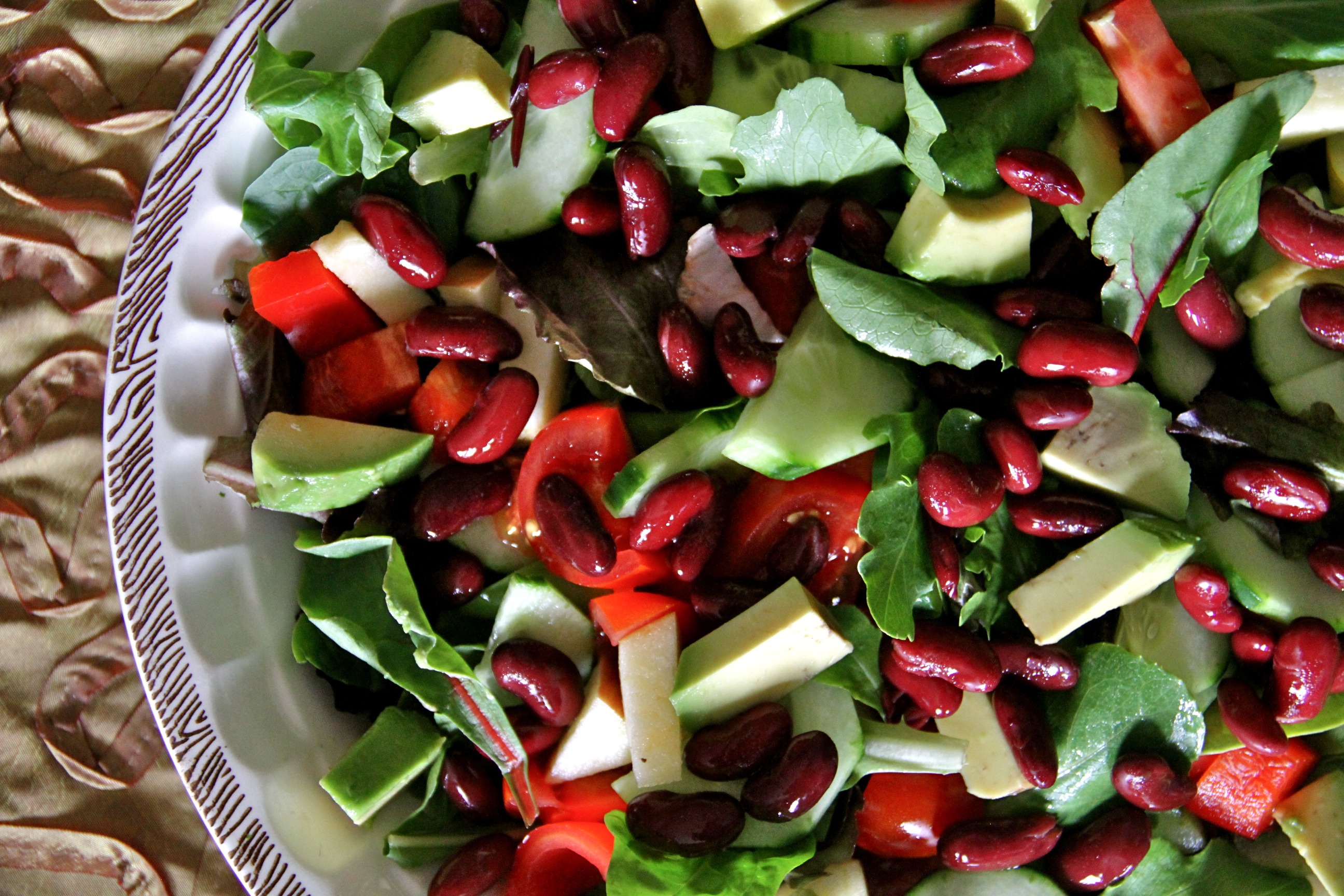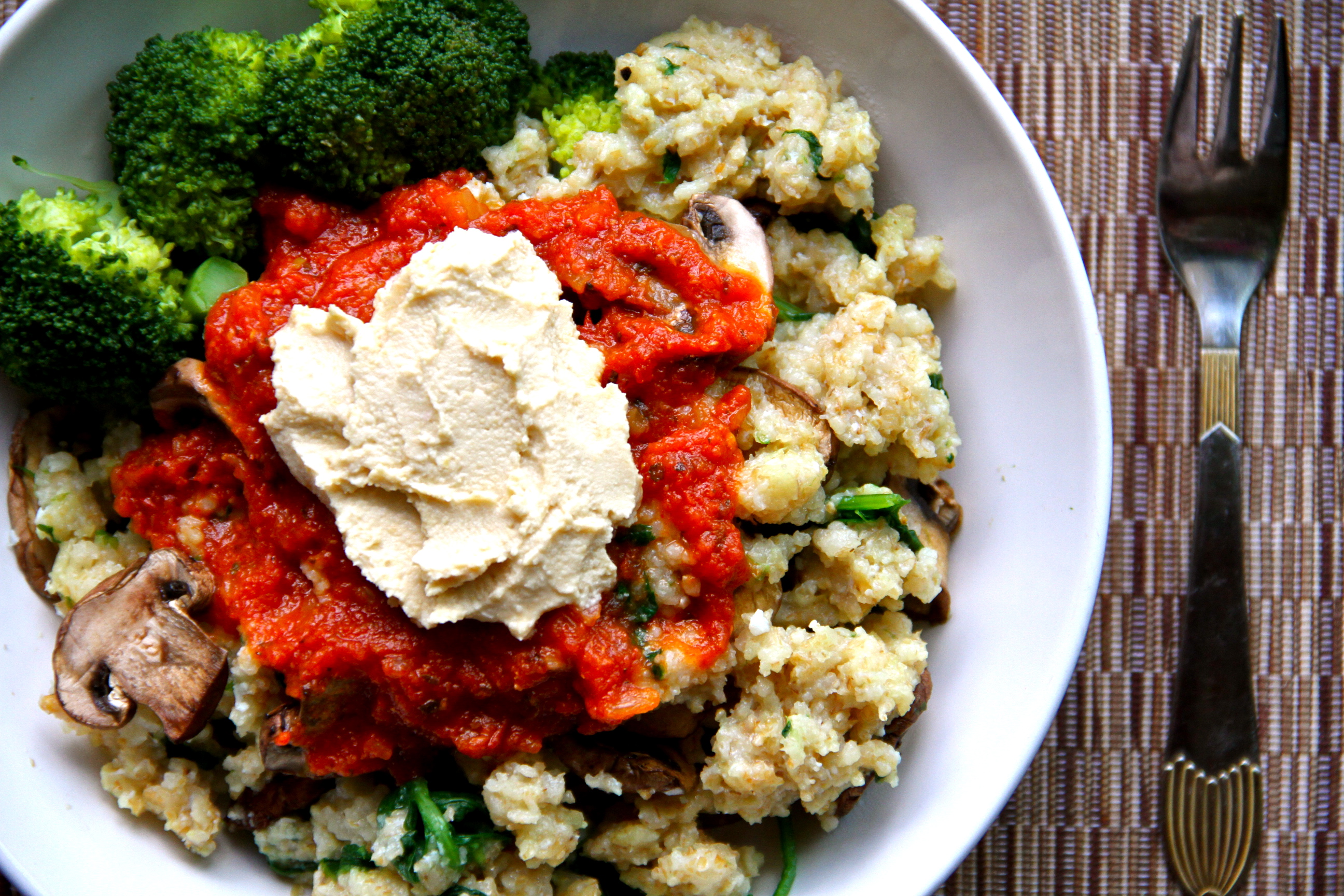 Alright, I can do that… at least until Saturday.
Why Saturday?
Because Saturday is farmer's market day, and if I'm going to eat meat, I want to get it from local organic sources where I can actually talk to the farmer to see how the animal was fed/treated. Although perhaps not entirely motivated by ethics, my decision to follow a vegetarian diet was influenced by a love for animals, and I'd like to be as humane as I possibly can.
Sooooo that leaves me with a few days to experiment, and what better time to start than the present…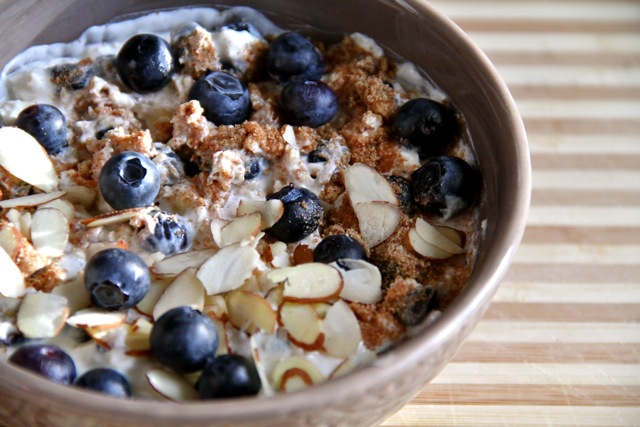 Instead of having my beloved bowl of eggy bananafied oats with AB and pudding for breakfast, I opted for overnighters made with Greek yogurt, coconut milk, and a banana. Blueberries, almond slivers, and ground flax were added in the morning. Tasty, but I'm still not the biggest fan of overnight oats.
Lunch was also a deviation from the norm…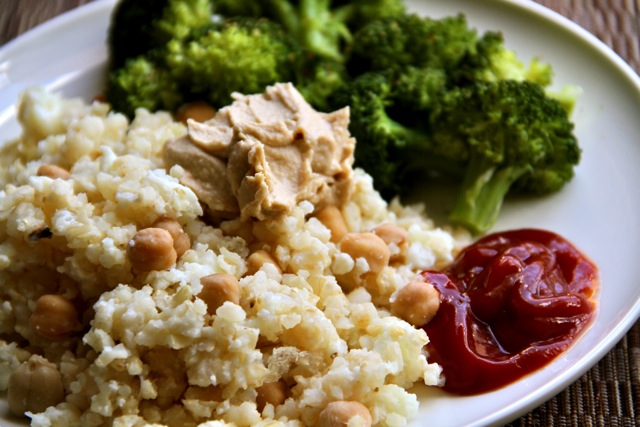 No cereal messes or protein smoothies. Instead, I threw some rice into a skillet and mixed in a whole egg. When that was done, I added chickpeas and a glob of hummus, and had the whole mess alongside some steamed broccoli. Ketchup was obviously a must as well.
No cereal for lunch meant that I had to satisfy my craving later on in the day…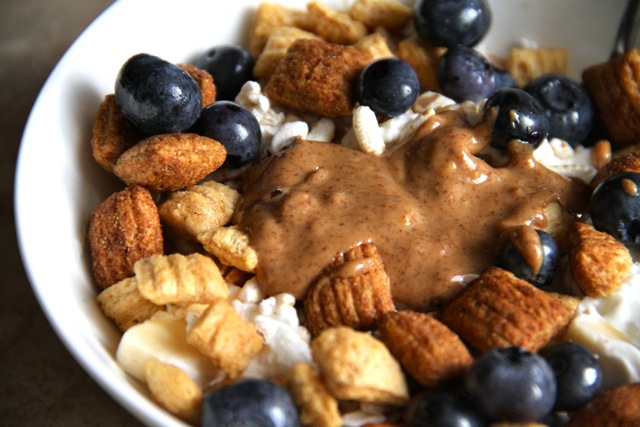 [Greek yogurt, blueberries, banana, Puffins, Kashi Honey Sunshine, almond butter]
… but not for dinner. Dinner was slightly more "grown up"…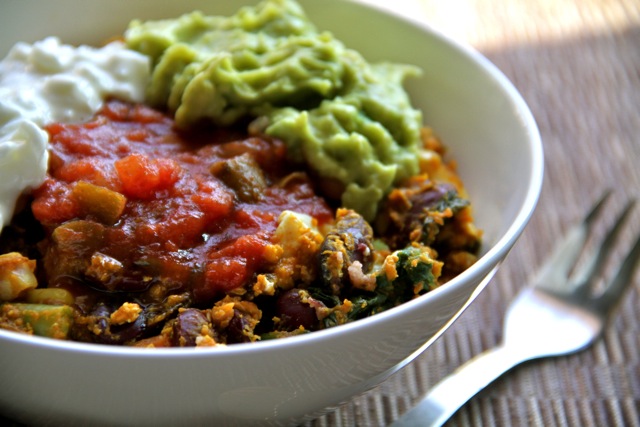 [Pumpkin chili Mexican scramble – salsa – avocado – cottage cheese]
And there we have it. Day 1 done.
Did I notice any differences? Eh. Not really. Granted, it's only been one day so I'm not going to jump to any conclusions, but I will let you in on a little secret. Whether I see any changes or not, I'm still going to give meat a shot. Why? Because I feel as though it's important for me to make the decision on whether I want to include meat in my diet or not with a clear head. See, when I originally gave it up, my ED strongly influenced my choice. Now that it's no longer an issue, and my vegetarian diet is largely habitual, I want to reassess the actual reasons behind my choice.
If I don't like it, then I don't have to keep eating it, simple as that. But if I do enjoy it and it does make me feel better, then I'll be reintroducing it back into my diet. Some people may not agree with my reasoning, and I'm perfectly okay with that – I don't always agree with everything that everyone else does either. But I do respect their decisions, and all I ask is that the same degree of courtesy be shown to me.
See you guys tomorrow for WIAW! 😀
. – . – . – .
Do you enjoy experimenting with your diet?
Is there anything that you're currently trying out?