Happy What I Ate Wednesday, friendly faces! 😀
Long time no [foodie] talk! This post was supposed to go up last week (so these are last Tuesday's eats), but I was stuck in a writer's block funk that I still can't seem to fully shake. And the weirdest part is that it seems to hit the hardest when I'm trying to talk about my meals… or at least this particular day of meals. Maybe it's because they're so taupe? Can we go with that as a theme? Because that's the first thing that hit me when I looked over the pictures for this particular day — how brown everything was 😆 And will you forgive me for going the photo dump route? Because after 10+ failed attempts at sitting down to write this post, I give up on words. Thank goodness tomorrow I can do some Thinking Out Loud…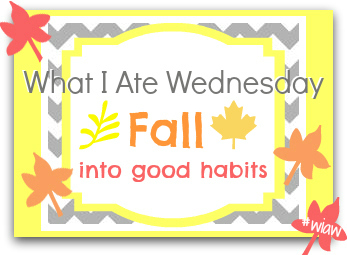 Breakfast…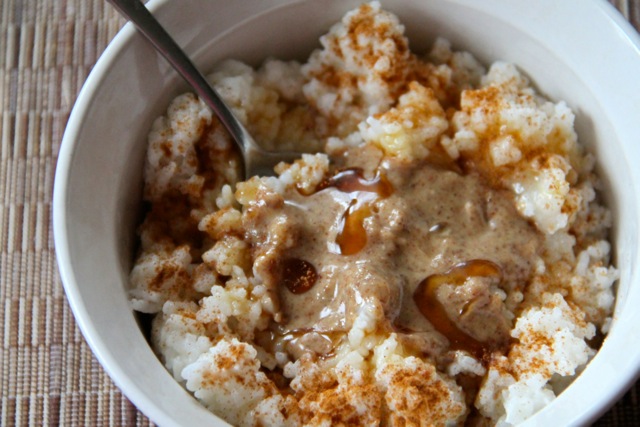 A bowl of leftover white basmati rice cooked in coconut milk, then topped with almond butter, honey, and cinnamon.
Morning snack…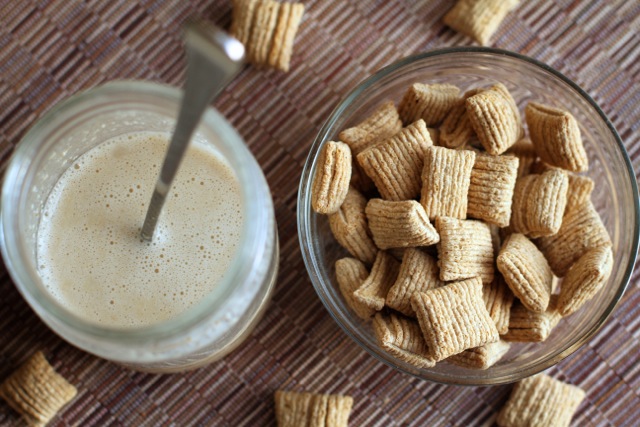 A salted caramel cookie dough smoothie and a bowl of Barbara's Morning Oat Crunch cereal.
Lunch…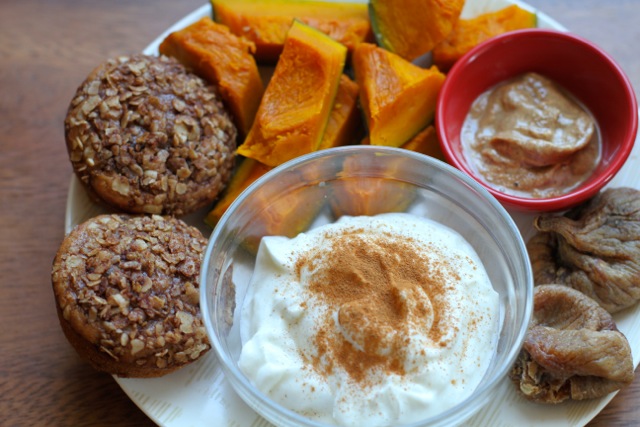 A snack plate with two flourless apple cinnamon muffins, roasted kabocha, Justin's maple almond butter, dried figs, and plain Greek yogurt.
Afternoon snack…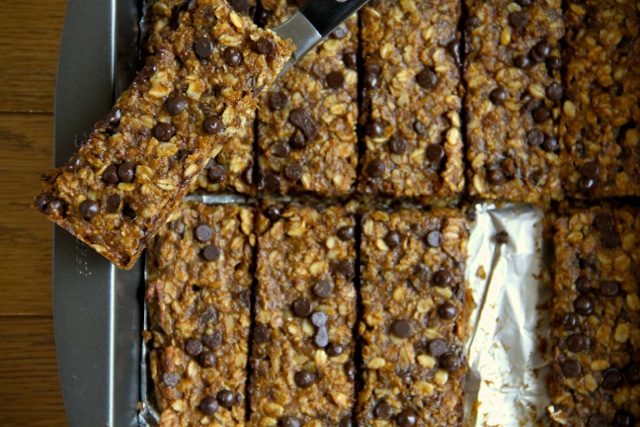 Taste testing the soft and chewy pumpkin granola bars.
Dinner…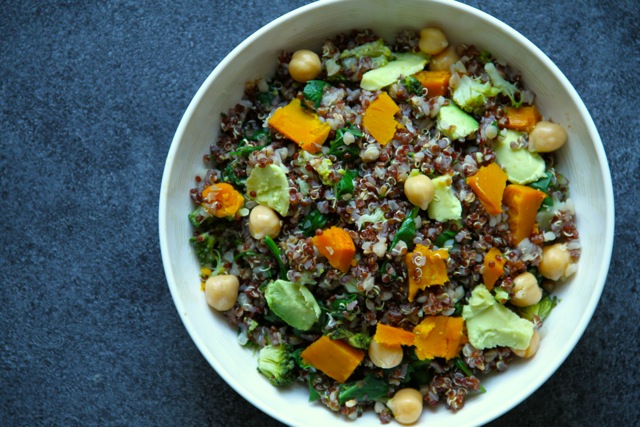 A bowl of red quinoa cooked in coconut milk with chickpeas, spinach, broccoli, avocado, and kabocha squash.
Evening snack…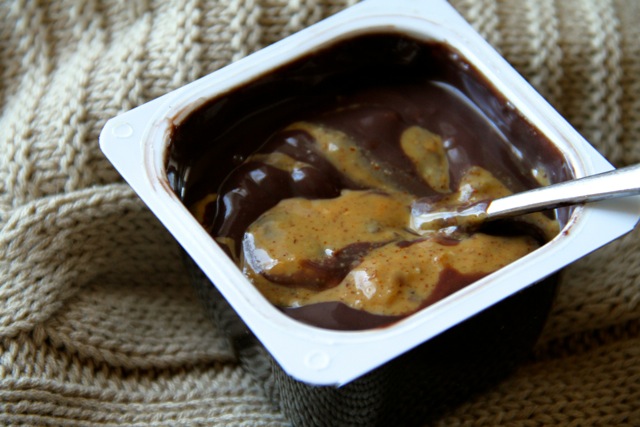 A Belsoy dark chocolate pudding cup with a spoonful of Maisie Jane's crunchy almond butter.

What do you usually do to get rid of writer's block?
And just for good measure… what was the last thing you ate?
More places to find me!
E-mail — [email protected]
Twitter — runwithspoons
Facebook — runningwithspoons
Pinterest — runwithspoons
Instagram — runwithspoons
Bloglovin — runningwithspoons