Home sweet home 😀
I actually flew in yesterday morning, but after being awake for 36+ hours, I passed out about 5 seconds after I walked through the door. Okay, that's not entirely true. I was basically too exhausted to fall asleep, so after tossing and turning for a little while, I puttered around my place and made it look like I was trying to clean out my suitcase for a couple of hours before finally passing out on my couch. Unfortunately, I only managed to stay asleep for about 1.5 hours, so that coupled with some serious jet lag has me feeling a bit like a zombie today 😯
But enough about me… how have you guys been?!? I've missed you! I managed to do a little bit of blog reading while I was away, but rushed vacation reading definitely isn't the same as actually being able to sit down and spend some quality time catching up. Call me nerdy, but I really do enjoy it. That's enough sappiness for now, though — let's get to the good stuff.
I hope you guys don't mind if I spent the next couple of days talking about my trip, but I need to do it while it's fresh in my mind or I'll never get around to it. I promise not to go overboard on the recaps — since I know that can get a bit dull — but I did want to share a few things from my travels, starting with What I Ate Wednesday in Hawaii…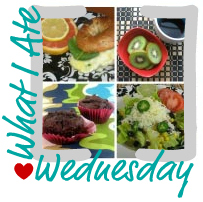 Let's kick things off with my absolute favourite part — ALL the fresh fruit…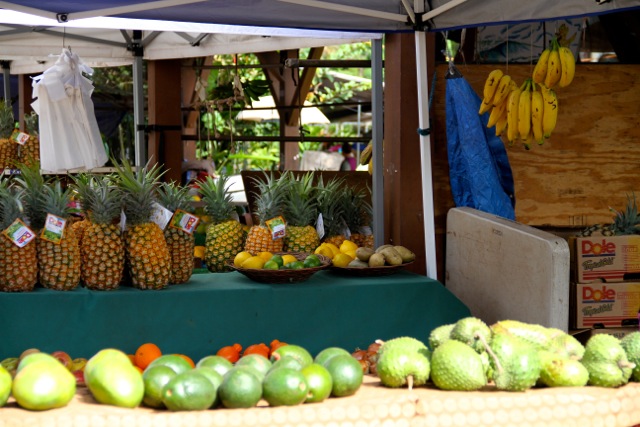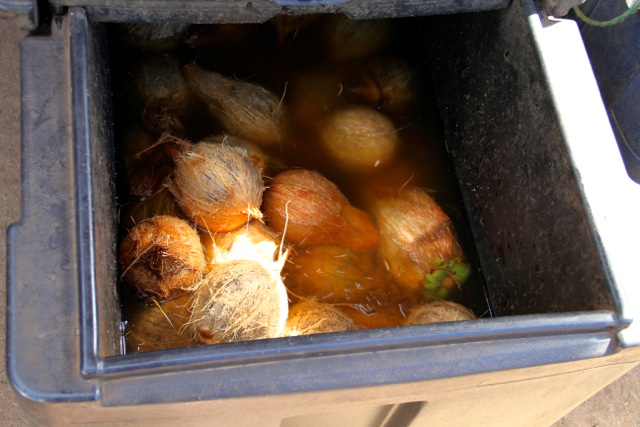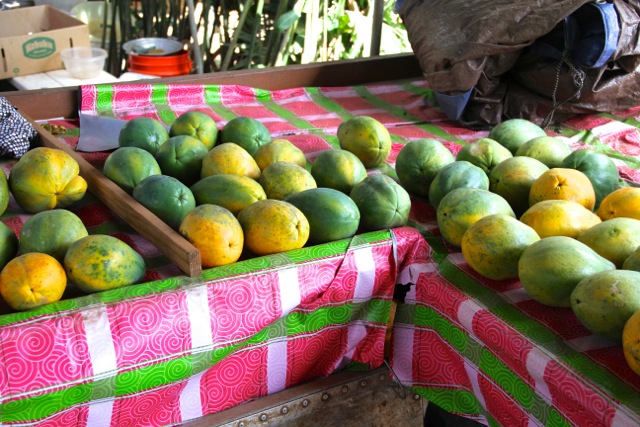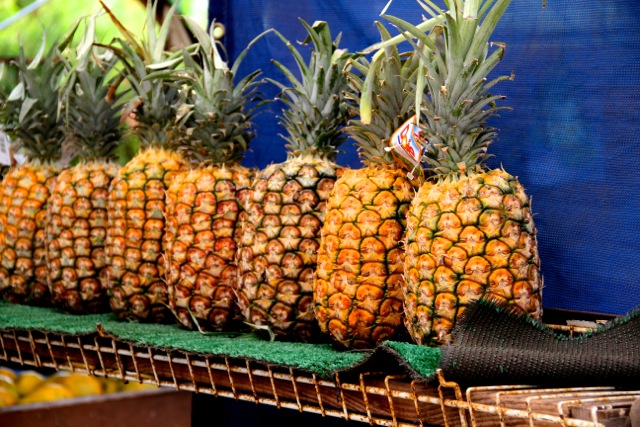 Oh.em.geeeeeee. With all the farmers' markets and roadside stands sprinkled all over Kauai, I'm pretty sure I ate my weight in fruit over the past week. From papayas, to bananas, to mangoes, to pineapples, I just couldn't seem to get enough. In my defense, though, I had to load up while I could — the tropical fruit we get back home is nothing like the fresh fruit they have on the island. So sweet, so juicy, and so cute…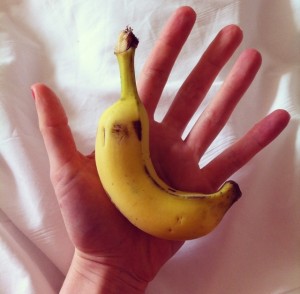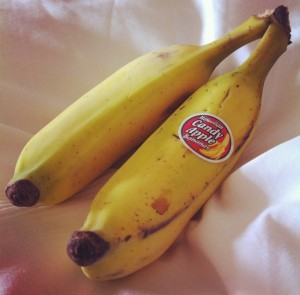 Yep… I'm pretty sure I would have been satisfied living solely off fruit the entire time I was down there, but don't worry — I still managed to squeeze in plenty of non-fruit eats as well.
Since I still wake up ridiculously early even on vacation, breakfasts were usually eaten in the hotel room (courtesy of the in-room coffee maker) and contained all the usual suspects…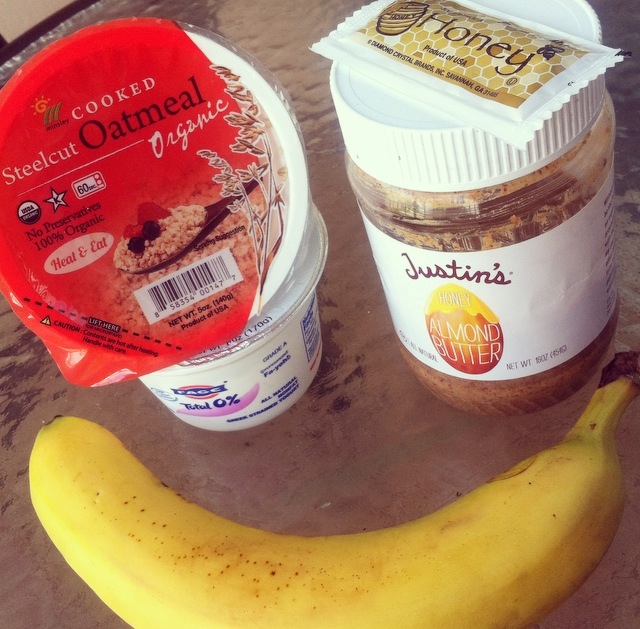 Oats. Almond butter. Yogurt. Banana. Nothing too fancy, but it did a good job of holding me over until the rest of the world woke up and we could go out and grab some grub.
Remember how I said that vacations make me do strange things? This time was no exception…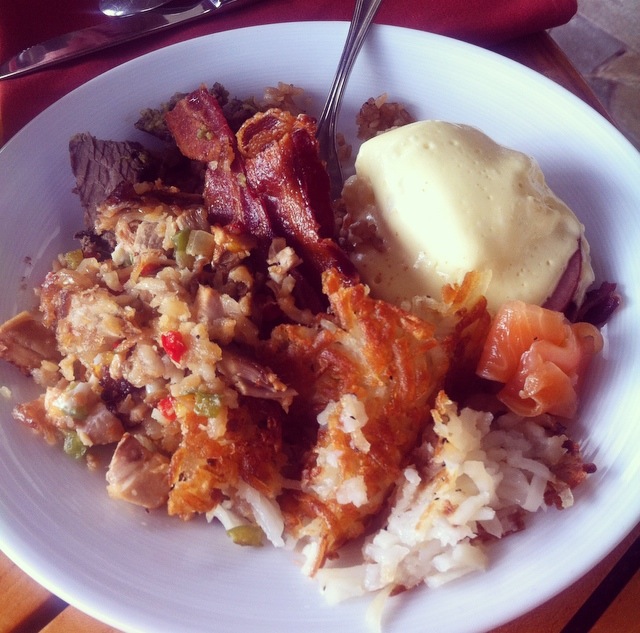 Breakfast bar at Kukui's on Kalapaki Beach — bacon, eggs Benedict, hash browns, roast beef, some kind of veggie/rice salad, and raw salmon that I didn't end up eating *shudder*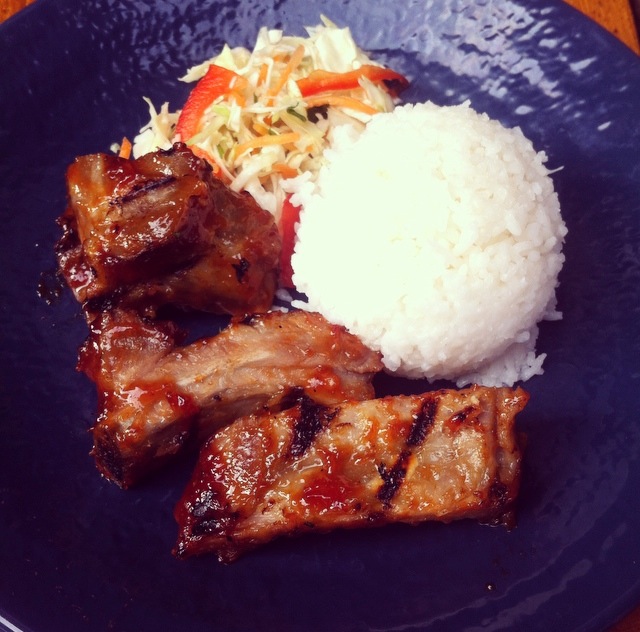 Mango BBQ ribs at Duke's.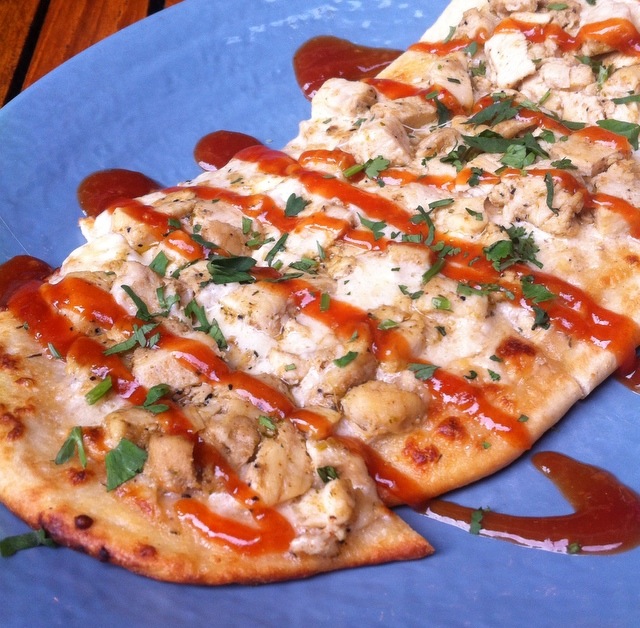 BBQ chicken flatbread at Duke's.
Roast beef? Eggs Benedict? BBQ Ribs? Who am I?! Definitely not things you normally see here on Spoons, but when in Rome on vacation…

Unfortunately, J got hit with food poisoning the second day of our trip, so the rest of our eats weren't all that exciting. We did, however, end things on a high note with a slice of Duke's famous hula pie…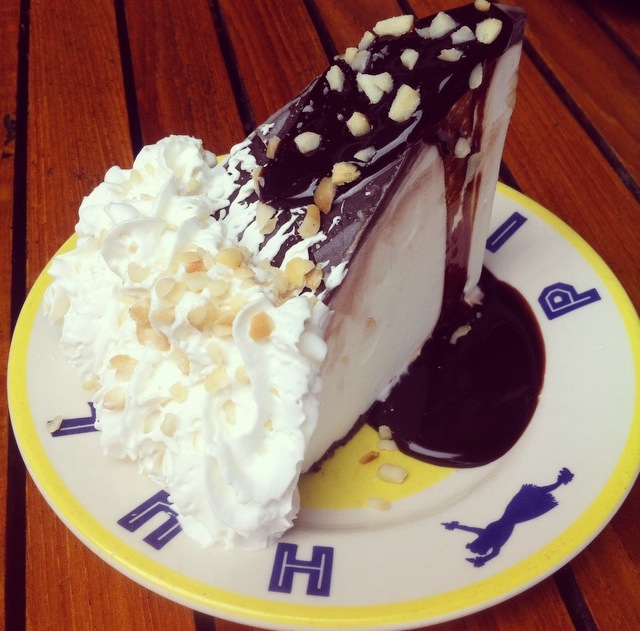 Macadamia nut ice cream, chocolate fudge, whipped cream, and a chocolate cookie crust… Holy.wow. Let's just say this pie is definitely famous for a reason.
Other than that, I did a lot of snacking. We spent most of our time hiking, walking, swimming, and kayaking, so snacks like dried fruit, bars, pretzels, and nuts were definitely lifesavers…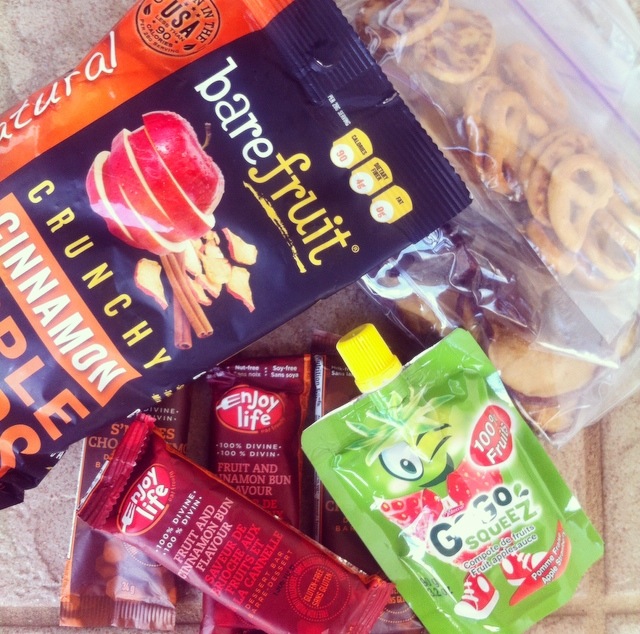 I hope you guys are doing well! And I'll see you tomorrow for a vacation themed Thinking Out Loud 😀

What's your favourite tropical fruit?
Sweet or savoury breakfasts?
What was the best thing you ate yesterday?
More places to find me!
E-mail — [email protected]
Twitter — runwithspoons
Facebook — runningwithspoons
Pinterest — runwithspoons
Instagram — runwithspoons
Bloglovin — runningwithspoons