A delicious egg-free, butter-free, gluten-free, vegan chocolate chip cookie dough that gives traditional cookie dough a run for its money!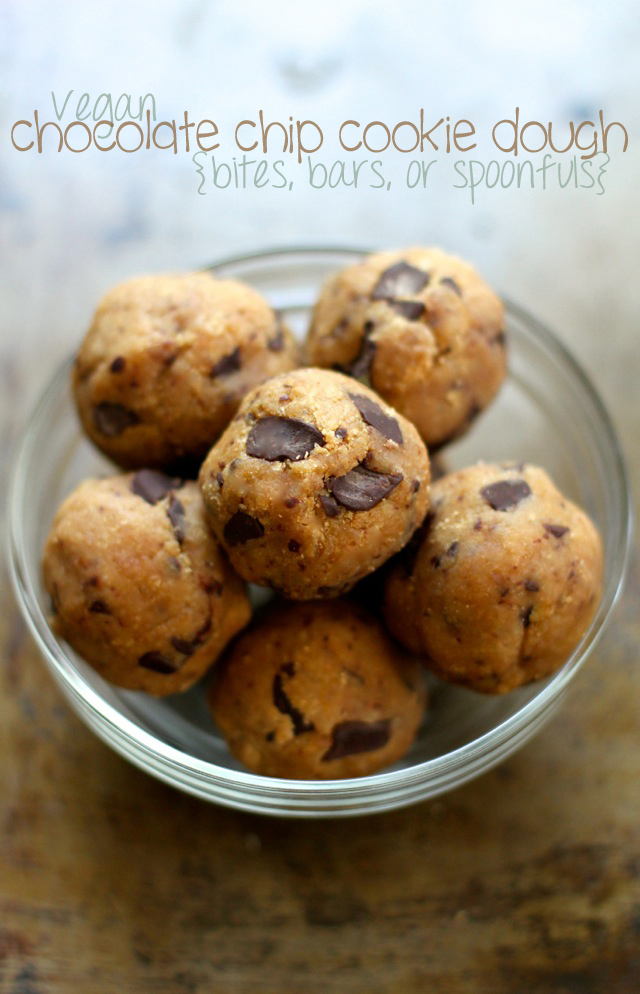 Today we're going to spend a little bit of time talking about a few of the things I'm afraid of… or at least a few of the more lighthearted things, since no one likes talking/hearing about losing loved ones and severing limbs. Moving ON…
Snakes. I've made my peace with spiders after having a basement room for a couple of years (exposure therapy at its finest!), but I'm still not cool with snakes. This probably has a lot to do with the fact that we don't have a lot of them up here in my neck of the woods, so I've never had a chance to 'get to know them'… and the unfamiliarity freaks me out. So does the idea of having a snake coil up and spring for my face. Do they even do that? I have no idea — and that's the problem!
Deep, dark water. Not because I'm afraid of drowning, but because I'm afraid of something coming up from the abyss, grabbing my legs, and pulling me under. Omigosh 😯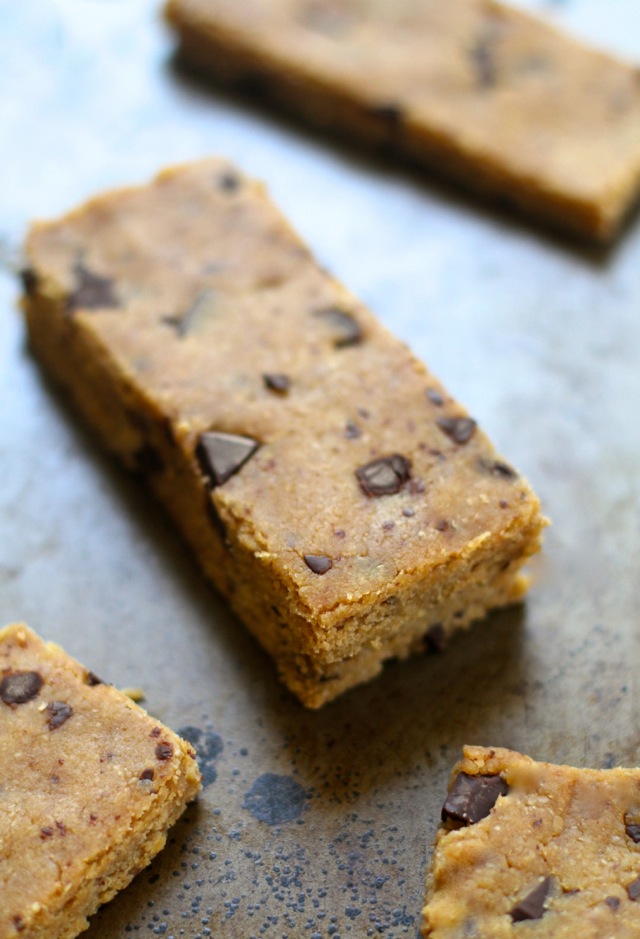 The back basement steps at my parents' place. These steps don't have any backing to them, making it super easy for whatever lurks underneath the stairs to… again… grab your feet and pull you into the abyss. You better believe that, even at the ripe age of 29, I'm still sprinting up those suckers at top speed.
Horror movies. I haven't watched a horror movie since 2002. I know this because it was The Ring, and after not being able to sleep for something like 2 weeks following it, I swore off horror movies for good.
And if you're wondering what on earth my fears have to do with today's recipe, it's because raw cookie dough makes that list too…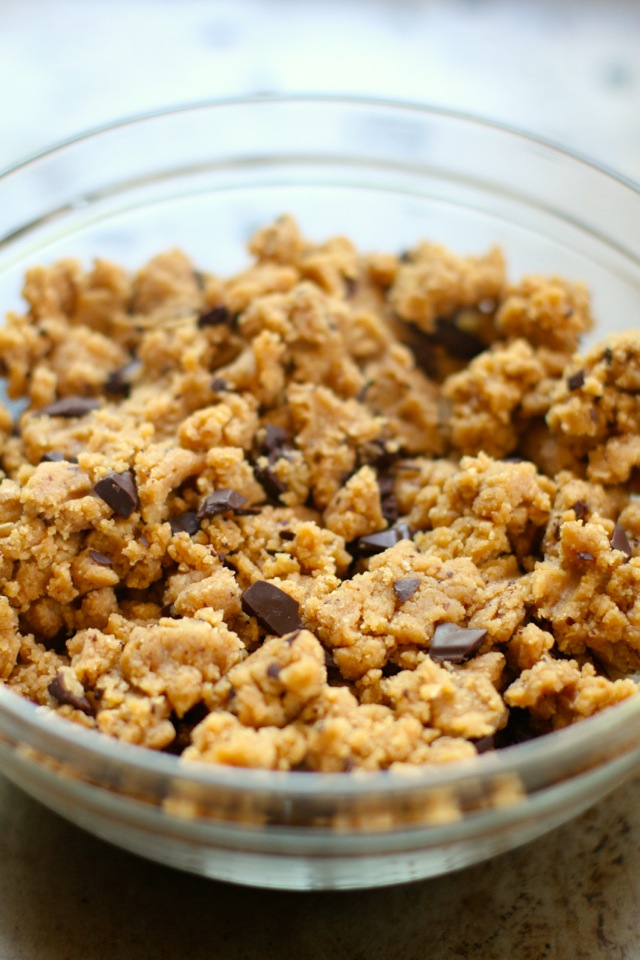 Or, more specifically, the raw eggs in raw cookie dough… which could potentially have salmonella, which could potentially make me sick, which would lead to me throwing up, which is another one of my biggest fears. I won't delve into the specifics of how long it's been since I've had to pay homage to the porcelain gods, but let's just say that I'll go to great lengths to avoid it, which means that I'll go to great lengths to avoid eating raw cookie dough, no matter how delicious and tempting it might be.
And, yes… I know the chances of getting sick from eating cookie dough are slim-to-none and that everyone has eaten pounds and pounds of it without ever encountering any problems, but knowing my luck, I'd have one spoonful and come down with the plague. Luckily, there are ways of getting around this…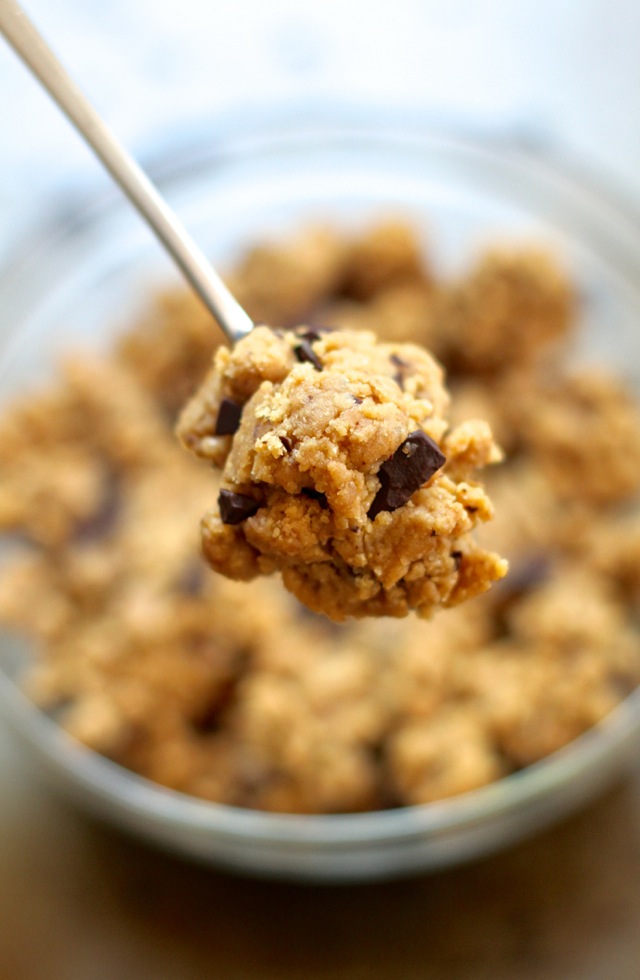 Vegan cookie dough… with a twist. See, not only is this cookie dough egg-less and butter-less, but it's also wheat-less and refined sugar-less. What it's not, however, is tasteless. After bringing a batch of bites with me on my last camping trip, I have it on good authority that my modified cookie dough can easily hold its own against traditional cookie dough. So there.
I credit the coconut flour for that one, which I was inspired to try adding by The Big Man himself. I've done coconut flour in mug cakes before, but never in bites, and it.is.fabulous. Doughy and moist, just like cookie dough should be… whether that's in bite, bar, or spoonful form.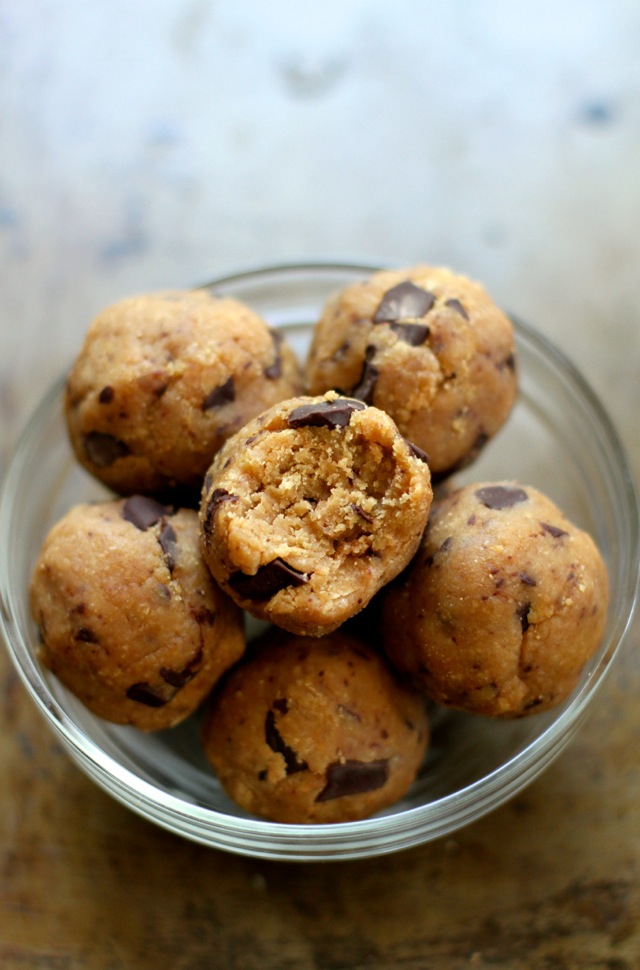 I'd love to know if you make this (or any!) recipe! Tag @runwithspoons on Instagram and Twitter, and be sure to subscribe to our mailing list to receive more healthy and delicious recipes straight to your inbox!
Print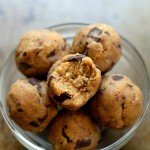 Vegan Chocolate Chip Cookie Dough
---
Author:

Total Time:

10 mins

Yield:

12

bites or bars

1

x
1/4 cup

almond butter*

6 Tbsp

. agave nectar**

1 tsp

. vanilla extract

1 1/2 cup

oats, ground into a flour (measure before grinding)

4 Tbsp

. coconut flour

2

–

4

Tbsp. vanilla almond milk

1/4 tsp

. salt

1/3

to

1/2

cup non-dairy chocolate chips/chunks (I like Enjoy Life)
---
Instructions
In a small pan over medium-high heat, add the almond butter, agave, and vanilla extract, stirring until smooth and fully combined. Bring the mixture to a boil before removing from heat. Stir in oat flour and coconut flour, mixing well. Add almond milk by the tablespoon, mixing between each until desired consistency is reached. Fold in chocolate chips and mix well.
If making balls, drop dough onto a parchment lined baking sheet by the heaping tablespoonful, studding the tops with more chocolate chips if desired.
If making bars, line an 8×8 baking pan with aluminum foil, leaving some to hang over the edges to allow for easy removal. Drop the dough into the prepared pan, using your hands or a flat-bottomed cup to spread it out evenly and press it down firmly.
Transfer to the fridge and allow to cool for at least 30 minutes until dough has set. Store in an airtight container in the fridge until ready to eat.
Notes
* You can sub this with your favourite nut butter. Use soy nut butter and soy milk to make these nut-free.
** You can sub with maple syrup or brown rice syrup; or honey if not strictly vegan.
Keywords: chocolate chip cookie dough, coconut flour, cookie dough, cookie dough bites, egg-free cookie dough, vegan cookie dough

Looking for more cookie dough recipes? Try one of these!
Oatmeal Cookie Dough Breakfast Bake
Oatmeal Cookie Dough Smoothie
Cookie Dough Cheesecake Dip