Happy Sunday, friends! 😀
I hope the weekend has been treating you well! Mine's been good for the most part. Slow, but that's exactly what I needed to be able to catch up on some things since I was away last weekend. Does anyone else find that if certain things don't get done on the weekend, they never manage to get done during the week? Definitely the case for me, especially with blog related things — hence why I was MIA from Spoons for a good chunk of last week.
BUT! Despite not posting, I was still reading… and since I was still reading, I have a bunch of great posts to share with you guys in this week's edition of link love. See ya tomorrow with a new recipe!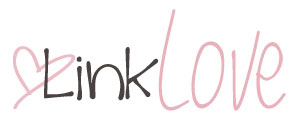 In my head…
. fitness .
Top 10 Benefits of Kettlebell Training via Cotter Crunch.
Apparently I've been missing out on a pretty awesome way of working out!
How to get the Best Results From BodyPump via My Food 'n' Fitness Diaries.
Some great tips on how to get the most from your BodyPump classes.
Is Your Workout Causing You to Gain Weight via Run to the Finish.
Doing everything right and gaining weight anyways? This might be the reason why!
At Home Cardio Workout via Fitness Blender (Youtube).
A great 17 minute HIIT workout you can do at home if you're short on time.
. health .
Benefits of Resistant Starch for Gut Health via Cotter Crunch.
A great post about what resistant starch is and why it's beneficial for our bodies.
7 Super Powered Food Pairings via Women's Day.
Get more from certain nutrients by pairing them up!
11 Morning Rituals That Can Change Your Life via Bembu.
I'm a big believer that how you start your morning sets the tone for the rest of the day…
27 Ways to Make Your Groceries Last as Long as Possible via Buzzfeed.
Some pretty great kitchen hacks that'll help extend the life of your food.
5 Lessons You Should Know Before You Lose the Weight via Spirit Science.
Good things to keep in mind for anyone who's on a weight loss journey.
. happiness .
20 Bad Excuses Holding Good People Back via Marc and Angel Hack Life.
The beautiful thing is that it's never too late to make some changes…
If Socrates Had Been A Blogger via Commitness to Fitness.
Famous quotes with an HLB twist. A must read for some good giggles!
I Am Enough via Life's Next Big Step.
An inspiring read for those who have ever felt like they're not something enough.
36 Ways to be Irresistibly Attractive via Live Bold and Bloom.
"The secret of attraction is to love yourself. Attractive people judge neither themselves nor others."
Baking Projects from Pinterest that Went Horribly Wrong via Trendzified.
😆 😆 Omg I can't even… Kind of makes you feel better about your own baking fails.
100 Ways to Live a Better Life via Dragos Roua.
Some pretty great philosophies to live by.
Why All Women Should Travel Solo Once in Their Lives via World of Wanderlust.
I would love to do this. A solo trip is very much in my 2-year plan.
15 Perfectly Timed Photos via Where Cool Things Happen.
So.freaking.NEAT!
30 Days, 30 Ways to Build Better Self Confidence via iVillage.
Love these suggestions on how to feel more awesome in your own skin. Own.that.sh*t!
. beauty .
Top 10 Homemade Skincare Remedies via Five Spot Green Living.
Because nature provides us with some of the best medicines and treatments…
The 20 Weirdest Celebrity Beauty Tricks via Brit+Co.
Some great beauty hacks from 20 Hollywood beauties!
9 Reasons to Keep Coconut Oil in Your Bathroom via The Coconut Mama.
If you're not using coconut oil as part of your beauty regime, you should definitely start!
. blogging .
Bullying Sucks via Olives 'n' Wine.
Really… why can't we all just play nice and get along?!?
Is Linkedin Useful for Bloggers? via The SITS Girls.
I never thought it was, but I think I might have to reconsider!
6 Tips for Writing Engaging Blog Posts via Beauty Through Imperfection.
Because everyone likes to see those comments popping up in their inbox.
How to Take Great Pictures with your Point and Shoot Camera via The SITS Girls.
You don't need a fancy DSLR to take good pictures!
July Traffic & Income Report via Pinch of Yum.
An informative and inspirational read for those looking to monetize their blog!
For my belly…
Gluten-free Blueberry Muffins via Making Thyme for Health.
I seriously love the ingredients list in these. And the fact that they have blueberries makes them an automatic win.
Homemade Protein Bars with Chocolate and Almonds via Food Faith Fitness.
You guys know I'm a huge fan of homemade bars… and these look fantastic!
Double Chocolate Brownie Batter Overnight Oats via Chelsea's Messy Apron.
A double dose of chocolate for breakfast? Don't have to ask me twice!
No Bake S'mores Protein Cookies via The Big Man's World.
Yum! Healthy no-bake cookies with a fun flavour twist.
The Greek Quiche via Clean Eats Fast Feets.
Loving the Mediterranean flavours in this!
Baked Overnight Oat Bites via Runnin Sri Lankan.
Oatmeal cookies for breakfast! Who can say no to that?!
Super Easy Taco Soup via The Baker Upstairs.
All my favourite Mexican flavours in an easy and delicious soup.
Your links…

Three things you did yesterday; three things you're going to do today. Go!
Yesterday: caught up with work, ran errands, and went on an evening trail ride by the river.
Today: going to church, meeting a friend for lunch, and going over to my parents' for dinner.
More places to find me!
E-mail — [email protected]
Twitter — runwithspoons
Facebook — runningwithspoons
Pinterest — runwithspoons
Instagram — runwithspoons
Bloglovin — runningwithspoons