Soft, doughy, and loaded with warming spices, this flavourful vanilla chai breakfast bake is pure comfort on those cooler autumn days. Naturally vegan and easily made gluten-free and/or nut-free, it makes a healthy and delicious breakfast that everyone can enjoy.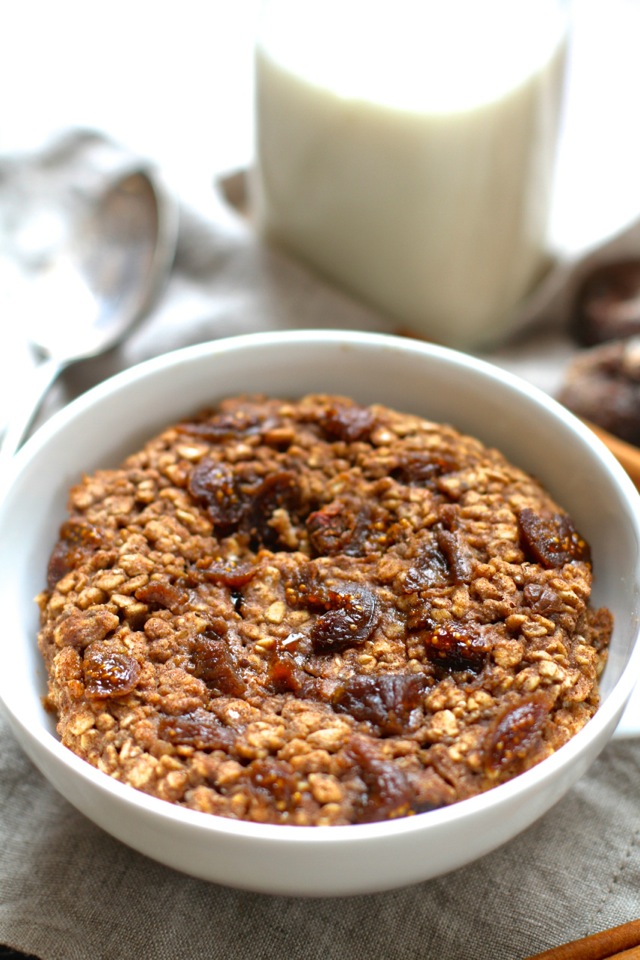 We need to talk.
… Is that not one of the worst phrases to hear from someone? It's like… if you're going to hit me with something just lay it on me. Don't prolong my suffering by forcing me to go through an extensive mental inventory of all the things I could have possibly done to prompt a "talk."
Is this about that time I took the last pizza slice without asking? Or when I borrowed your toothbrush without asking? Ohhh I know what this is. This is about that time I…. nope. I'm taking that one to the grave.
But we do need to talk. About spices.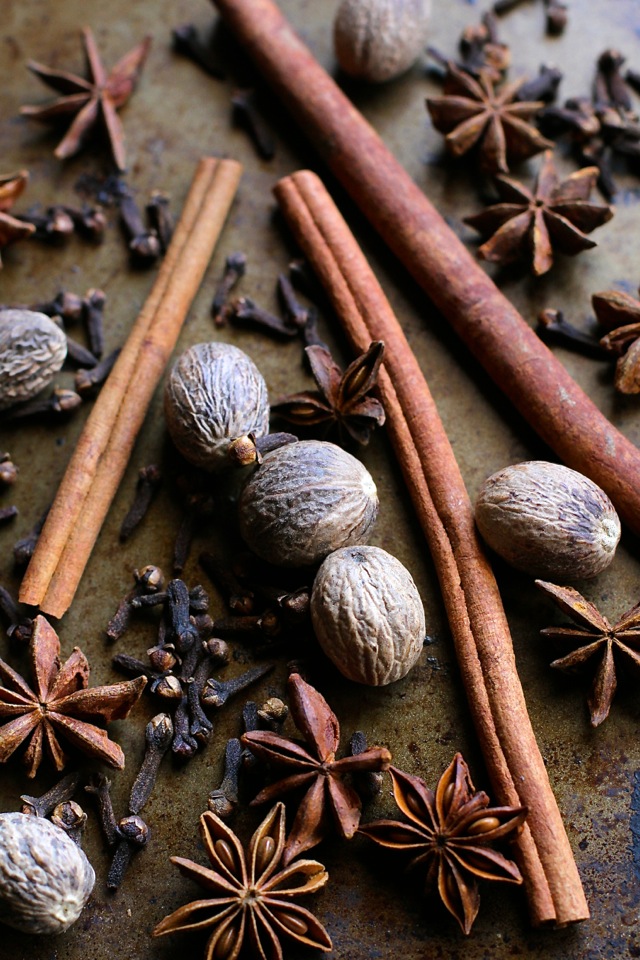 Pumpkin spice has taken over the world, and while that's all fine and good, I do have one minor gripe with the fall phenomenon…
See, pumpkin takes all the glory. Everyone is all "oooooo pumpkin this" and "oooooo pumpkin that," when really… pumpkin isn't all that impressive without spice at its back.
I mean, have you ever tried to eat pumpkin straight out of the can? Some brands aren't terrible, but others make me want to shrivel up into a little ball of "oh.my.god.what.is.THAT" and die. A slight exaggeration, maybe, but you get what I'm saying. Pumpkin would crash and burn without spice as its wingman… which is why we're going to let spice steal a little bit of the spotlight today and do pumpkin spice without the pumpkin.
In other words — chai. We're doing chai.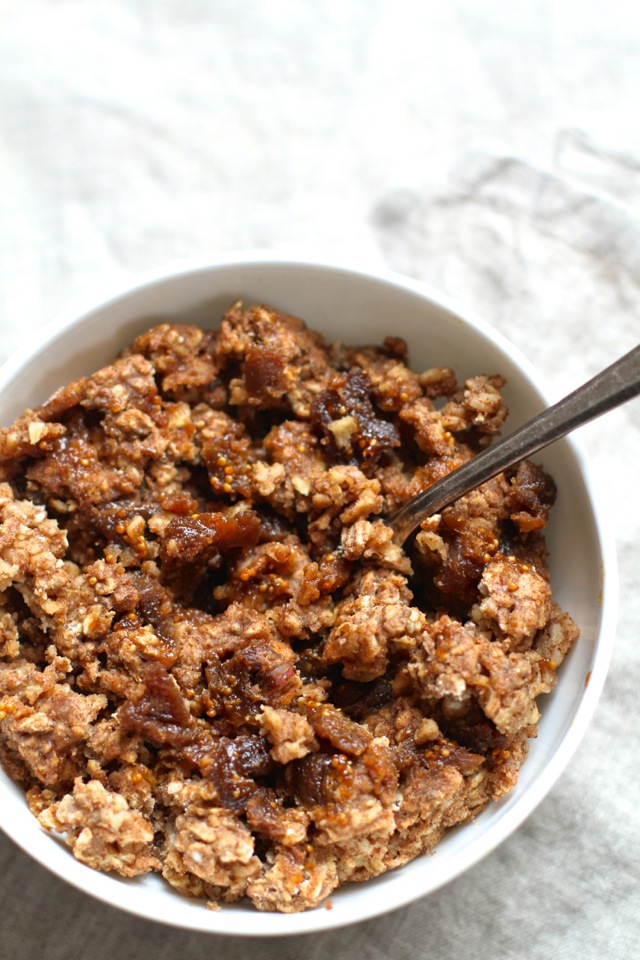 Confession: I actually had to google what kind of spices were in chai, despite plenty of previous encounters with chai-flavoured things.
So if you're in that same boat and have no idea what makes your chai teas or chai tea lattes taste so fabulous, it's a comforting combination of: cardamom, ginger, cinnamon, nutmeg, and cloves. And sometimes peppercorn. And star anise. Even mace, fennel, or all spice. Honestly… there are a lot of variations, but it's more or less a combination of everyone's favourite spices. Unless you're someone who gets all weak in the knees over something like cayenne or turmeric, in which case… no judgment.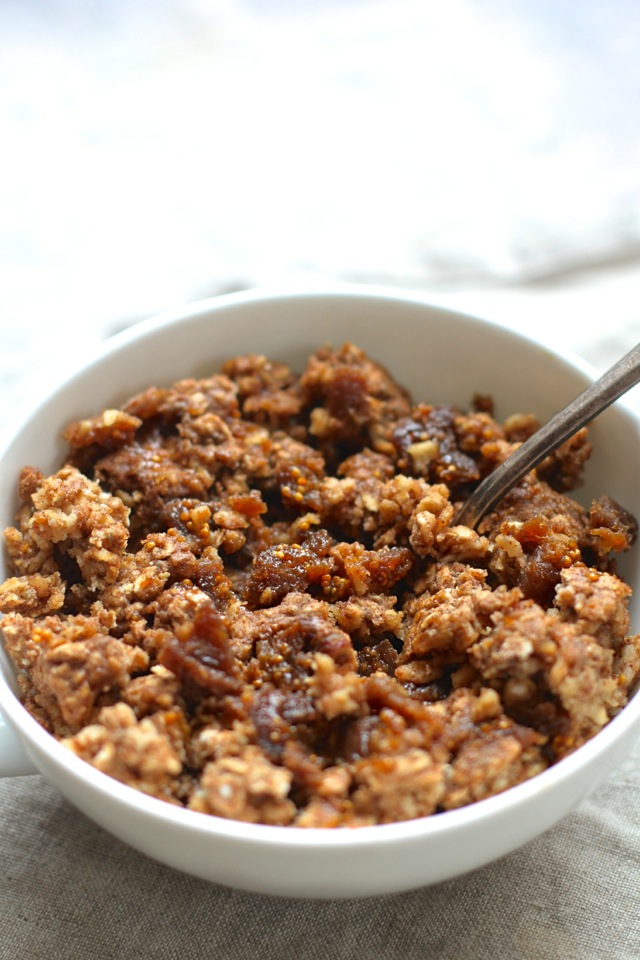 SO! Spices. Did you know they're not just a pretty face? No sir (or ma'am). In addition to their knock-your-socks-off good looks taste, they boast some pretty impressive health benefits as well.
Cardamom – helps control cholesterol levels; acts as a mild anti-depressant; helps protect against gastrointestinal disorders; aids in treating and healing infections.
Ginger – used to treat and alleviate nausea and vomiting; activates digestive juices and promotes proper digestion; helps reduce pain and inflammation; stimulates circulation; boosts immunity.
Cinnamon – improves sensitivity to insulin; lowers blood sugar levels; helps fight bacterial and fungal infections; may help protect against Alzheimer's; aids in wound healing.
Nutmeg – aids in pain relief; reduces bad breath; activates digestive juices and promotes digestion; reduces irritation and inflammation in the skin; helps eliminate toxins.
Cloves – helps fight bacterial infections; aids in treating gum diseases; preserves bone density; rich in anti-cancer properties; provides relief from inflammation and pain.
Not bad, eh? And if you're wondering how you can take advantage of all these healing powers yourself, might I suggest whipping up your very own vanilla chai breakfast bake?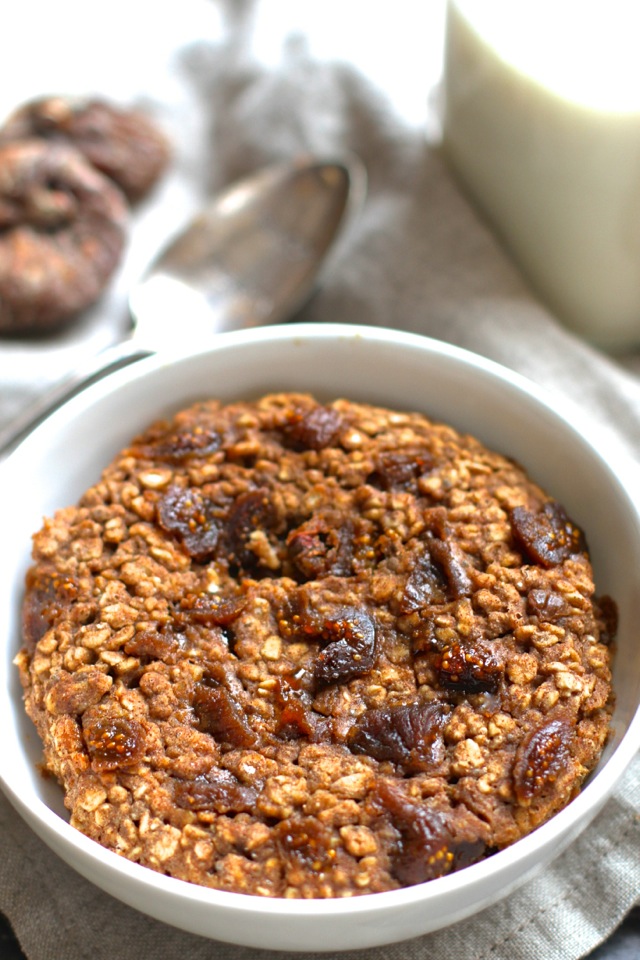 It's been a while since I made a breakfast bake, and I seriously forgot how much I adore these things.
They have a soft and doughy texture that falls somewhere between baked oatmeal and a muffin, with a kind of ooey-gooey-ness that reminds me of a sticky bun… if that makes sense. Basically, the texture rocks my socks off, and I love that these bakes add a nice bit of variety to the oatmeal-for-breakfast rotation, while still keeping things healthy and filling.
As far as ingredients go, there's definitely a lot of wiggle room in this recipe for you to adapt it to suit your dietary needs. If you need it to be gluten-free? Use gluten-free flour and certified gluten-free oats. If you need it to be nut-free? Use soy or rice milk; or, if you don't need it to be vegan, use regular cow's milk.
The only thing I suggest you don't skimp out on is the spices. I know everyone's preferences vary when it comes to how spiced their foods are, so I kept things somewhere in the middle as far as flavour factor goes. There's still plenty of chai goodness in every bite, but it's not going to punch you in the tastebuds… unless that's what you're after, in which case go ahead and add a little bit extra of every spice.
Happy eating!
I'd love to know if you make this recipe! Leave a comment and rating down below to let me know what you think, and subscribe to our mailing list to receive new recipes in your inbox!
Print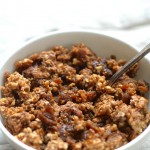 Vanilla Chai Breakfast Bake
---
Author:

Total Time:

25 mins

Yield:

1

serving

1

x
1/4 cup

rolled oats

2 Tbsp

. oat bran*

2 Tbsp

. flour of choice**

1/4 tsp

. baking powder

1/2 tsp

. ground cinnamon

1/4 tsp

. ground ginger

1/8 tsp

. ground nutmeg

1/8 tsp

. ground cardamom

1/8 tsp

. ground cloves

1/2 cup

vanilla almond milk

1 Tbsp

. maple syrup

1 tsp

. vanilla extract

1

dried fig, chopped (optional)***
---
Instructions
Preheat oven to 375°F, and lightly spray an individual sized 16oz. ramekin with cooking spray.
In a medium-sized bowl (or in your ramekin), combine oats, oat bran, flour, baking powder, and spices. Add almond milk, maple syrup, and vanilla, mixing until well combined.
Transfer dough to your greased ramekin, adding in the chopped fig, if desired. Bake for 18-20 minutes, depending on desired consistency.
Remove from oven, top with your favourite toppings, and enjoy!
Notes
* If you don't have any oat bran on hand, just use an additional 2Tbsp. of oats. ** I usually use an all-purpose or whole wheat, but this recipe works with most flours, including gluten-free and grain-free ones. You might have to add additional milk if using coconut flour, though, or simply reduce it to 1Tbsp. *** This was a last minute addition, and while I loved the chai and fig flavour combination, you can easily replace this with a different dried fruit or leave it out completely.
Prep Time:

5 mins

Cook Time:

20 mins
Keywords: breakfast, breakfast bake, cardamom, chai spices, cinnamon, cloves, ginger, gluten-free, healthy, nutmeg, recipe, vanilla chai, vegan

Looking for more breakfast bake recipes? Try one of these!
Oatmeal Cookie Dough Breakfast Bake
Blueberry Muffin Breakfast Bake
Pumpkin Pie Breakfast Bake
Dark Chocolate Raspberry Breakfast Bake
Chunky Monkey Breakfast Bake