Happy Sunday, friendly faces!
I hope everyone over on the east coast managed to stay safe and dry this weekend, especially those who had (have?) races scheduled. Our weather hasn't been terrible, by comparison, but it's not exactly anything to write home about either. Cloudy, windy, wet, cold. They told us we might even get some snow, but the white stuff has yet to make an appearance so let's hope it stays that way.
But enough about the weather — you're here for some good reads and I'm here to give you some. Along with a little sneak peak of what's coming at your lovely faces tomorrow…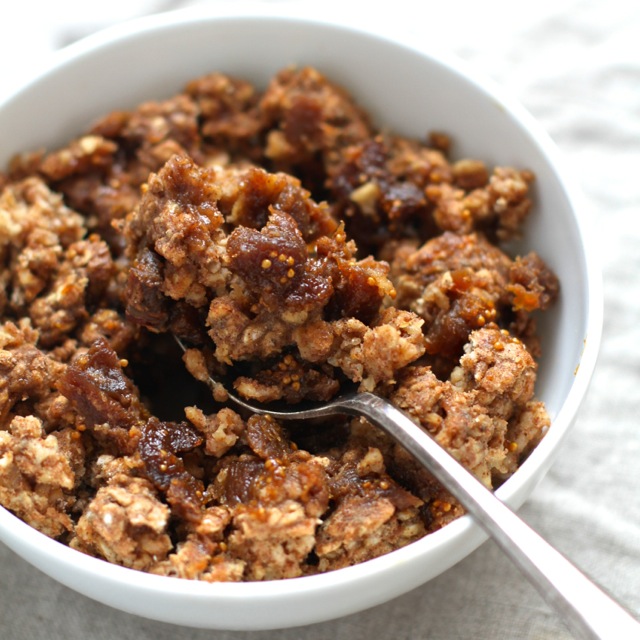 … and what I'm enjoying as.we.speak. What? I test recipes multiple times, which usually means I have multiple batches lying around. And if that means having to eat delicious breakfast bakes for dinner, then I guess that's just a sacrifice I'm going to have to make…
See your lovely faces tomorrow! Have an awesome Sunday.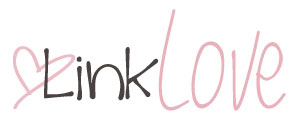 For my head…
. fitness .
Taper Strategies Q&A Style via The Cookie ChRUNicles.
I hear tapers can be a confusing time for people, so having some concrete answers of how you should go about doing it is always helpful.
7 Fitness Myths That Are Wasting Your Time and Energy via Mind Body Green.
With all the information out there, it's hard to know which to believe and which to discount. Always approach everything with a critical mind.
I'm A Fitness Professional, But I Was So Photoshopped That I Didn't Recognize Myself via Mind Body Green.
Such a refreshing read about the unrealistic images set forth by the fitness industry and why we need to exercise to feel good, not to look like some unattainable ideal.
. health .
How Much Should I Sit In A Day? via Popsugar.
We know that too much sitting is bad for our health, but too much standing isn't the best either. Combine a mix of both for maximum health.
8 Causes of Anxiety and Depression That We Often Overlook via Mind Body Green.
You would never think that some of these physical conditions could actually affect our mental state.
. life .
120 Books You Just Can't Put Down via List Challenges.
A list of some pretty great books to look at if you're in the market for something new to read.
This Loving Family Changed This Stray Dog's Life Forever via Dose.
Heart = melted. A must-read for any dog lover.
Changing Habits via HSP Health.
A really great read for how to go about changing self-destructive habits if you're a highly sensitive person.
21 DIY Makeup Organizing Solutions via DIY & Crafts.
This seriously makes me want to bust out the paint brushes and glue gun. Great DIY projects that you can use for a lot more than just makeup.
. blogging .
My Top Pinterest Tips via Amy Lynn Andrews.
Lots of really helpful tips on everything from starting up with Pinterest to how to maximize your pinning.
10 Ways to Increase Your Page Views via Crazy Little Projects.
Love these detailed explanations about ways to drive more traffic to your blog.
How to Create a Successful Social Media Strategy via Autumn Leaves Blog.
Good things to think about if you want to come up with a social media schedule that works and doesn't take up all of your time.
How to Be An Efficient Blogger via The Turquoise Home.
With so many things that always need to be done, blogging can get overwhelming fast. These are some great tips on how to keep yourself from going crazy.
A Quick Guide to Understanding Your DSLR Camera via Kevin & Amanda.
An easy-to-understand guide on what to do with all those dials on your DSLR.
For my belly…
Pumpkin Pie Smoothie Bowl via Hummusapien.
Because it's never too cold for smoothies, and they taste better when eaten with a spoon.
Paleo Pumpkin Chocolate Chip Breakfast Bread via The Paleo Running Momma.
I honestly can't believe this is grain-free! I'd eat the entire loaf, and I'm not even Paleo.
Healthy No Bake Snickerdoodle Bites via The Big Man's World.
I seriously can't believe these are no-bake! Awesome if you're getting tired of pumpkin.
Vegan Pumpkin Spice Caramel Cups via Blissful Basil.
Love the spicy fall twist on this thick and creamy smoothie!
Chipotle Sweet Potato and Lentil Chili via Making Thyme for Health.
Not only do the flavours in this chili sound incredible, but it's made in one pot and vegan and gluten-free.
Single Serve Clean Chocolate Mug Cake via Amy's Healthy Baking.
If my microwave wasn't broken right now, I'd make this in a heartbeat. Looks amazing!
Best-Ever Vegan Pumpkin Spice Muffins via Apple of my Eye.
You would never be able to tell that these soft and fluffy muffins are made without dairy or eggs!
Chocolate Cherry Energy Bites via Cotter Crunch.
Not only is this a killer combo, but it's packed with antioxidants too!
Your links…

3 things you did yesterday; 3 things you're doing today. Go!
Yesterday: did some cross training at the gym, finally got to the mall to do some shopping, and worked on blog stuff.
Today: going to church, meeting a friend for coffee, and going to my parents' for dinner.
More places to find me!
E-mail — [email protected]
Twitter — runwithspoons
Facebook — runningwithspoons
Pinterest — runwithspoons
Instagram — runwithspoons
Bloglovin — runningwithspoons