I'm a complete wimp when it comes to the cold, which is a little inconvenient considering I live in the land of ice and snow. You'd think my dislike of all things chill-inducing would encourage me to switch my cold breakfasts over to something a little warmer…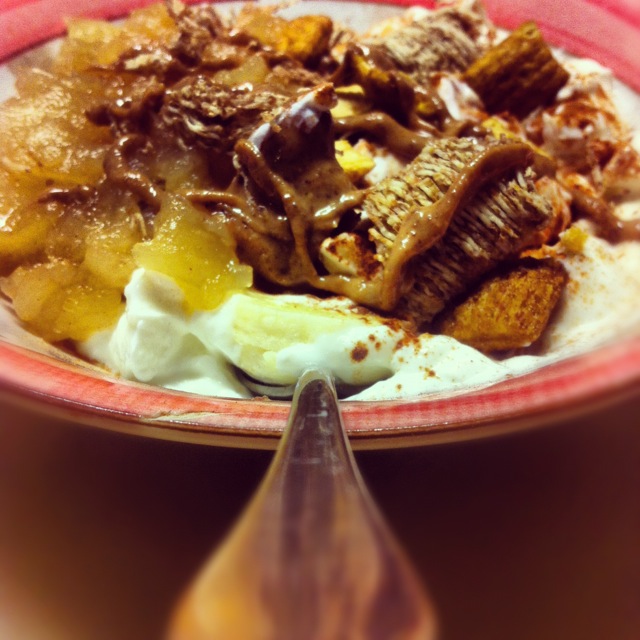 … buuuut that has yet to become the case; I just make sure to follow it up with 1 of my 6+ daily cups of hot tea.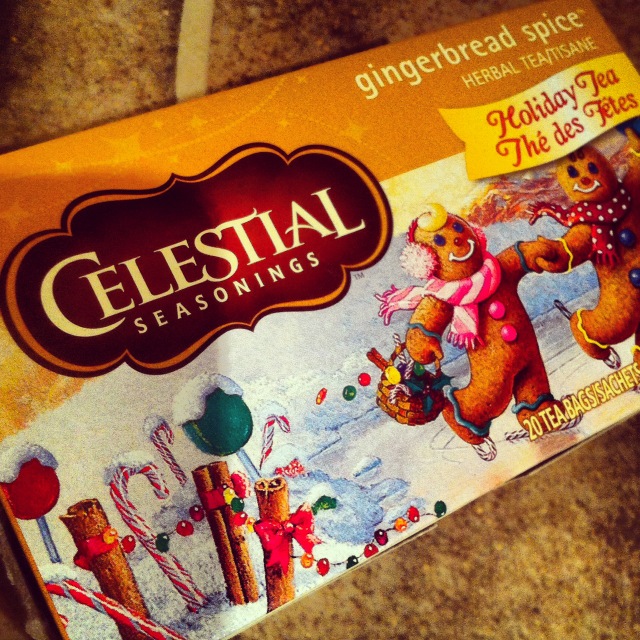 Works like a charm, but we'll save the food talk for tomorrow's WIAW – today I actually wanted to talk fitness.
Even though I don't follow a formal workout schedule, I still do my best to stay active on a daily basis. As much as I love the occasional lazy day where I have nothing to do and nowhere to go, more often than not I find that sitting in front of the computer or TV all day actually leaves me more tired than when I'm constantly on the go. That and moving just feels good, especially when you find something that you really enjoy doing.
For me, that something is walking – there's seriously nothing I love more than getting my butt outside and enjoying a good walk; and here's where I've run into a slight problem… See, it's bloody cold outside: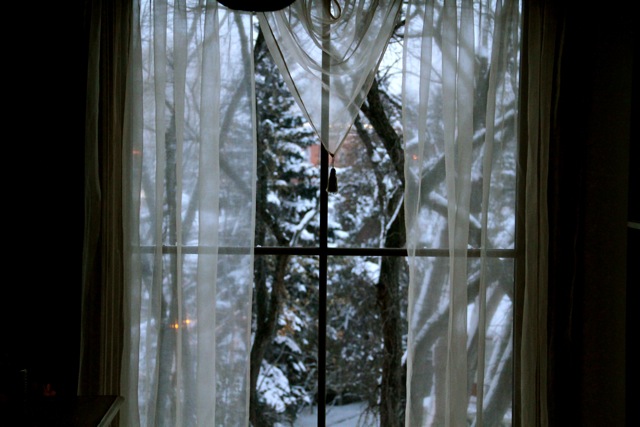 Snow, ice, bone-chilling winds… the whole 9 yards. That, paired with the fact that I hate really dislike the cold, basically means that I spend the entire winter doing my best to avoid being outside as much as possible. Sad face. But dealing with cold feet, frozen fingers, and a nose that enjoys running way more than I do? Ehhhh, not my cup of tea.
Since my wallet can only handle so many of my 'walks' through the mall, and repeatedly walking up and down the hallways in my apartment building would probably get me some pretty undesirable labels, I've resorted to the treadmill to get my daily walking fix in; and I'd be lying if I said the transition has been all sunshine and rainbows.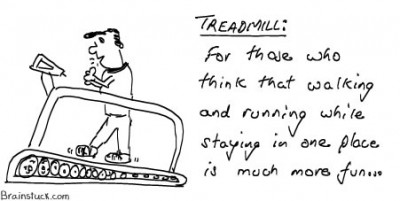 Maybe it's the bad memories of my overexercising days that I associate with the dratted thing, or maybe it's the fact that it makes me feel like a hamster on a wheel, but it definitely isn't always easy to psyche myself up for a date with the treadmill. I appreciate being warm and all, but I'd much rather appreciate being warm outside…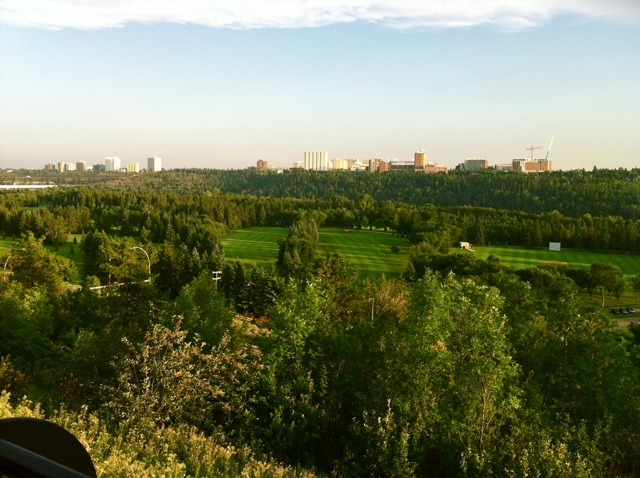 Seeing as we've still got at least another 4 months of cold temperatures left, and I go a little stir crazy if I don't get enough activity in, I've pretty much come to terms with the fact that the treadmill is my only option, even if it does end up being more of a mental workout than a physical one. Thankfully, there are a few things that make the whole ordeal a little easier:
1. Trashy magazines… As much as I love my books, I can't read them while I'm on the treadmill, and the drama and gossip of the celebrity world prove to be a much more distracting/enjoyable indulgence.
2. Good music… You know it's time to update your playlist when you're skipping over 90% of the songs on it. Having a good song come on never fails to give me a huge energy boost, to the point where I almost feel like I could start running… almost 😉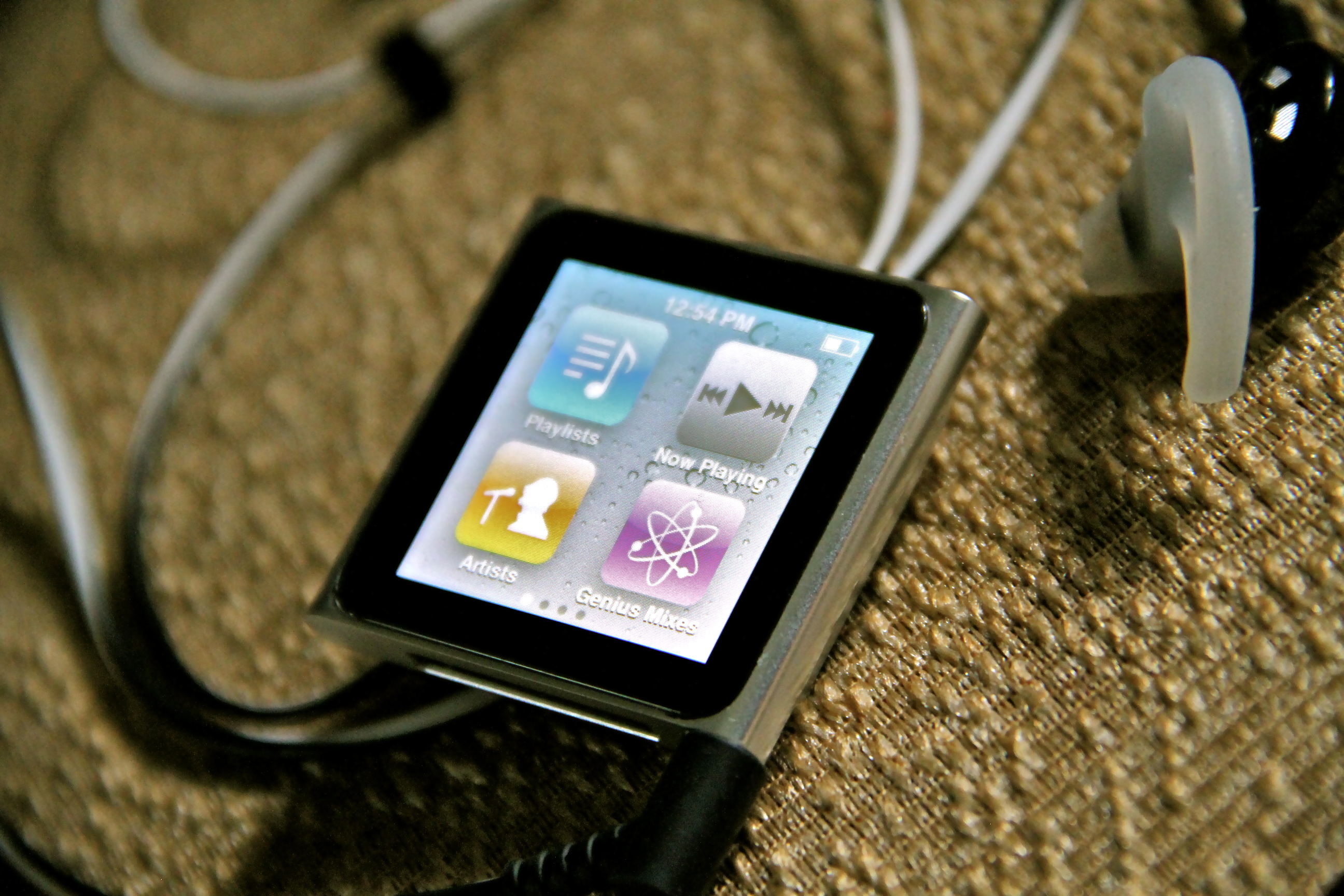 3. Intervals… Mixing up speeds/inclines breaks the loooong time chunk into smaller ones that make time seem to go by a lot faster because you're constantly being rewarded with the end of an interval rather than having only the end of your workout to look forward to.
4. Circuits… Like intervals, circuits help break up the monotony. A lot of the time I'll get off the treadmill at regular intervals and either stretch, jump rope, do jumping jacks, push-ups, or planks.
5. Not staring at the time… There's nothing that makes time drag like staring at the clock. Don't do it.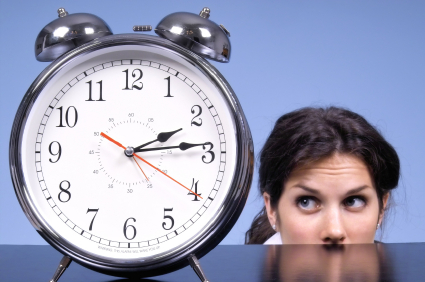 6. Splitting it up… I can usually handle the treadmill in shorter bouts, but it's the extended periods that really get me. What I usually end up doing is picking a distance (usually 3 miles) and picking away at it throughout the day. This means I end up with two or three shorter sessions instead of one long one. Not only is it easier to fit these shorter sessions in throughout the day, but the constant activity leaves me feeling energized throughout the day.
7. Stopping if you're really hating it… Nothing kills future workout mojo like repeatedly associating negative emotions with a particular workout – if you have too many bad experiences with something, there's less of a chance you're going to want to do it in the future. Seriously, if it becomes a huge struggle to stay on the treadmill, get off. It doesn't matter if you only managed 10 minutes – that's still something and it's better not to start resenting the experience and screwing yourself in the long run.
8. Treadmill desk… I seriously need this in my life.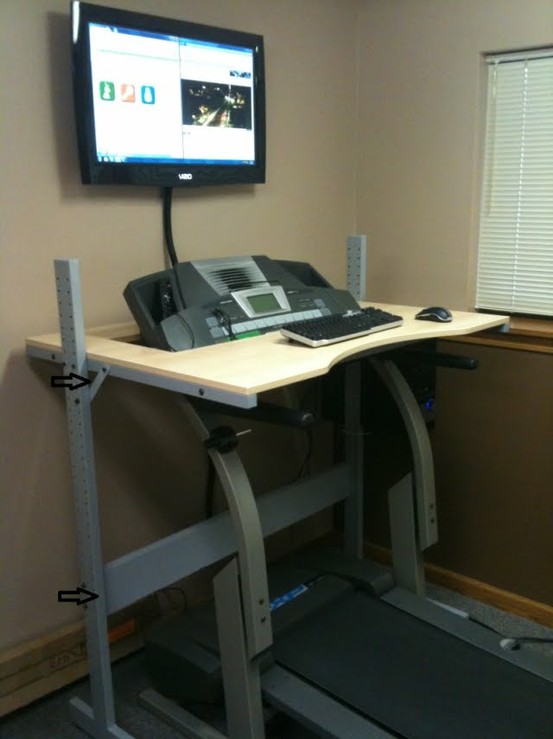 . – . – . – .
Do you use the treadmill? What's your favorite method of beating treadmill boredom?
Do you ever feel more tired from sitting around than you do from being on the go?
Are you a wimp when it comes to the cold like I am?