Is it possible to be both a night owl and an early bird? An early owl? A night bird? Because I think that's what I'm becoming. Lately, I can't seem to get my butt in bed any earlier than 12:30, but I've still been waking up [without an alarm] anywhere from 6 – 6:30; and the strangest part? I'm not even the slightest bit tired. And no, I'm not ridiculously caffeinated either; at least, not more so than usual…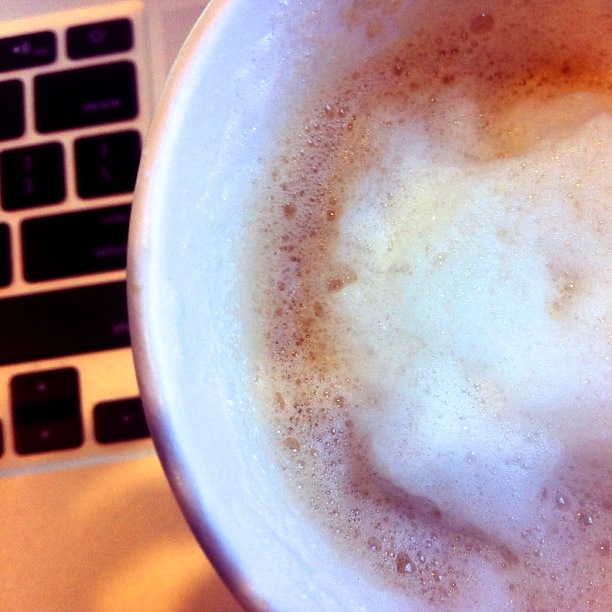 It may seem like no big deal, but you're talking to a girl who, not even that long ago, had trouble keeping her eyes open past 9:30; a girl who hasn't been able to welcome the New Year in years because she just couldn't stay up that late; a girl who was constantly plagued with exhaustion and fatigue.
I know I seem to go on about it endlessly, but I just have to say it again… giving up intense exercise and no longer obsessively controlling my diet has done me a crazy amount of good. I thought I was doing everything right when I was trying to follow plans and programs to a T, but I couldn't have been more wrong. It wasn't until I gave up on all of that nonsense and started listening to my body that I started feeling truly healthy. Aaaaaaand now I'm going to stop before I start to tear up. Just do me a favor and don't be afraid to give your body what it needs. More rest, more food, more chocolate. You'll only feel better for it in the end – promise.
And now that we have that out of the way, let's get to what Wednesday's are all about around here – the food…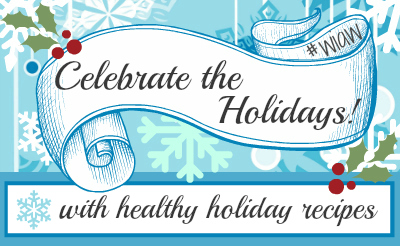 Unfortunately, I don't really have any new 'healthy holiday recipes' to share with you guys, BUT! I've got one in the works so I hope to be able to share that with you soon. In the meantime, let's take a look at some of the things I've been eating lately, shall we?
Breakfasts have been the same old, same old…
Plain Greek yogurt – banana – Kashi Cinnamon Harvest – Puffins – chunky applesauce – roasted almond butter.
Lunches have come in sandwich or wrap form…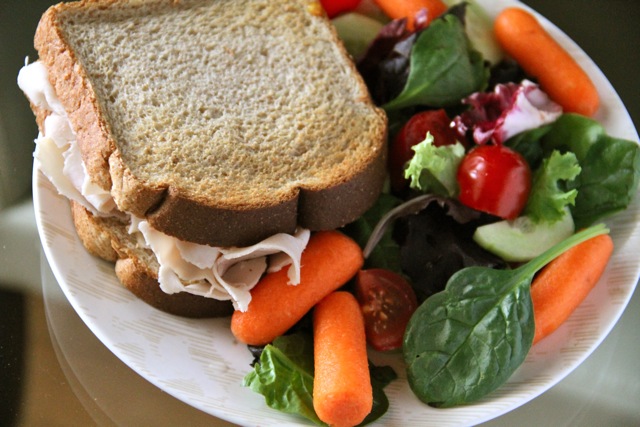 Turkey and hummus on whole wheat – random veggies with olive oil and salt.
Dinners have been random and easy (minds out of the gutter!)…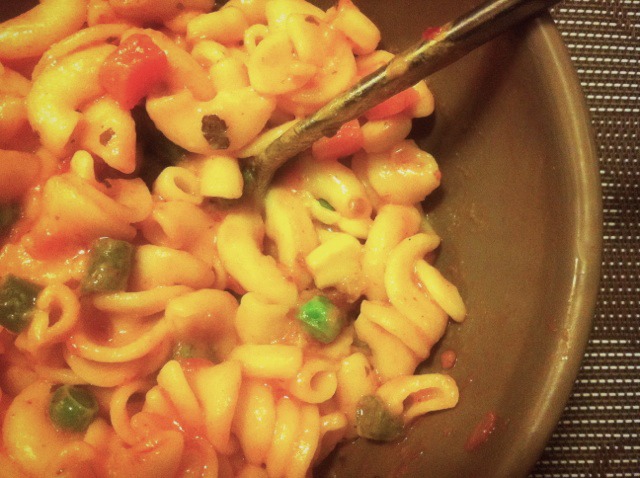 Kamut noodles, frozen mixed veggies, pasta sauce, and a cheesy sauce made with cheese, milk, butter, and flour.
Snacks have been strangely summery…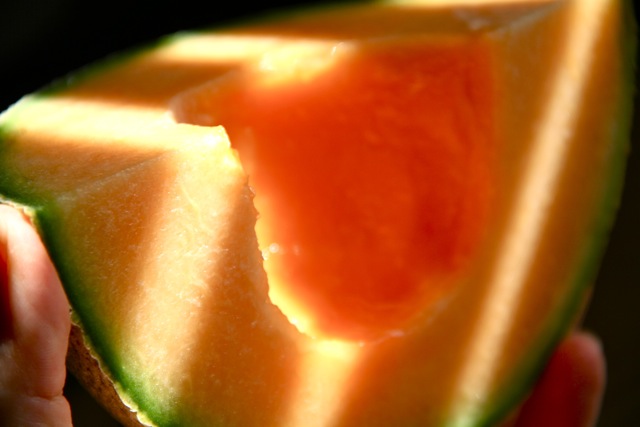 Melons of all sorts.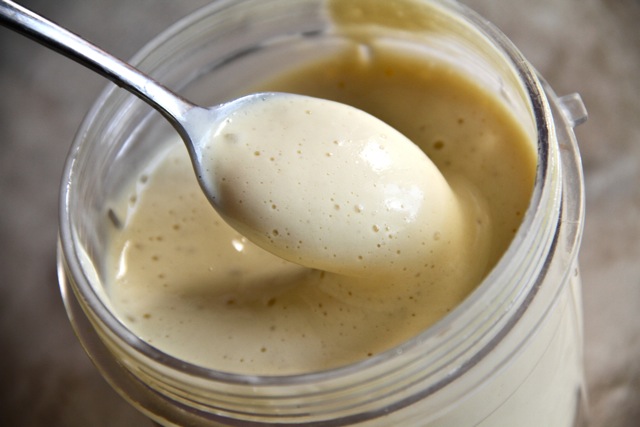 Banana-coconut smoothie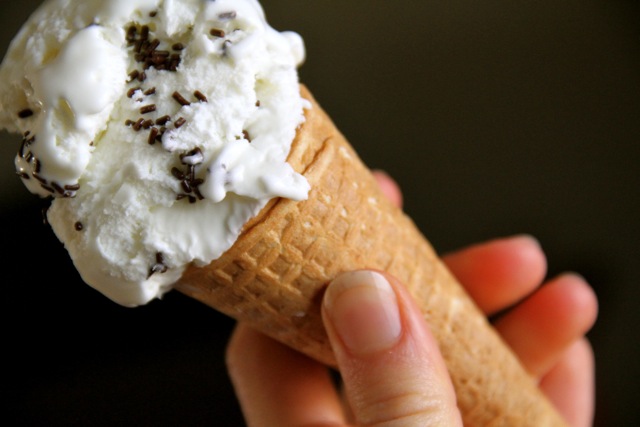 Vanilla ice cream – chocolate sprinkles – sugar cone.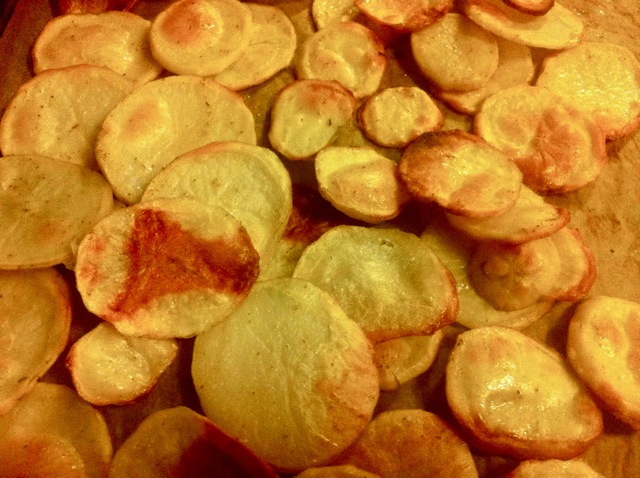 Random roasted potato craving.
Aaaaaand I have been feeling pretty darn good 😀 Hope you guys are having a fabulous Wednesday!
. – . – . – .
Are you a night owl or an early bird?
If you blog, do you ever feel pressured to come up with creative eats to share with your readers?