1. I went out to play billiards with the boy last night, and luckily for me, playing pool is like riding a bike – you never really forget how. I used to play a lot when I was younger, but prior to last night, it had been about 5 years since the last time I held a cue. I may have started off a bit rusty, but I was kicking some serious butt by the end… assuming that he wasn't just letting me win 😉
2. Am I the only one who can't put her Christmas tree up in one go? My building doesn't allow real trees, and while you'd think that working with an artificial tree would be a lot easier, it's actually a pain in the butt. Between struggling to spread out all the branches (my forearms are mangled) and getting all of the lights on, I just wasn't up for decorating the first night I brought it out… But it's done now, and I kind of love it…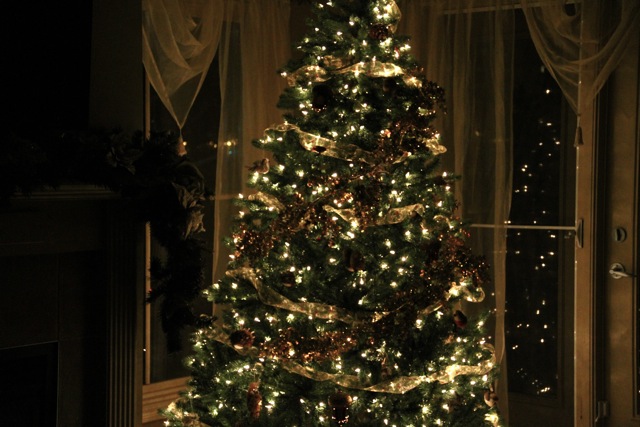 3. Speaking of Christmas trees, the coffee addict in me couldn't resist picking up one of the mini takeaway cup ornaments from Starbucks. It doesn't really match the rest of my tree, but it never fails to make me smile.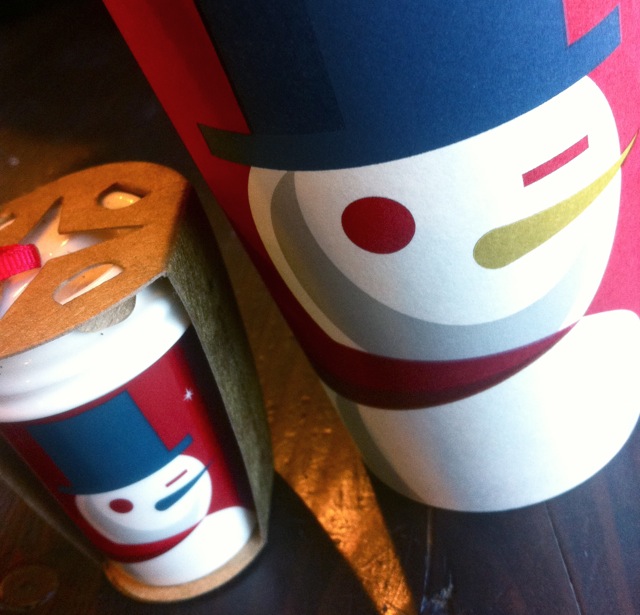 4. And speaking of coffee, I had a debate the other day about whether it tastes better in a takeaway cup or a mug. The verdict? No agreement could be reached and an outside opinion is needed. I spend hours sitting in Starbucks, but 99.9% of the time I still get my coffee to-go. It's probably not the most environmentally-friendly habit, but I just don't enjoy drinking it out of a mug as much. Why? There's just too much mug and it ends up feeling clunky and heavy. The less fluff between me and my coffee, the better.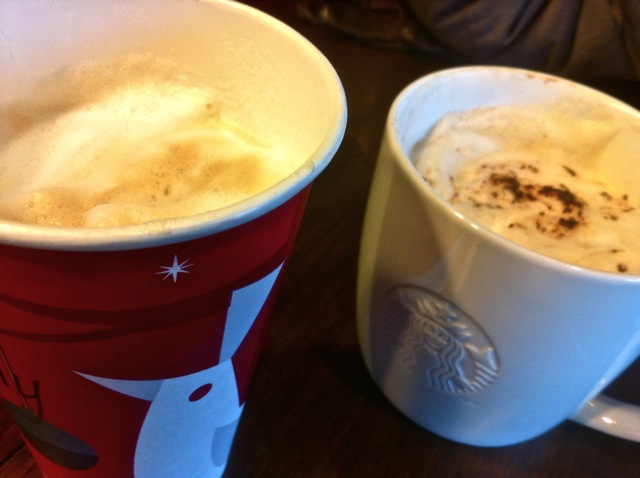 5.  I've just recently discovered the adorableness that is @insta_animal on Instagram. Ridiculously cute pictures of animals in my feed? Uhm. Yes please.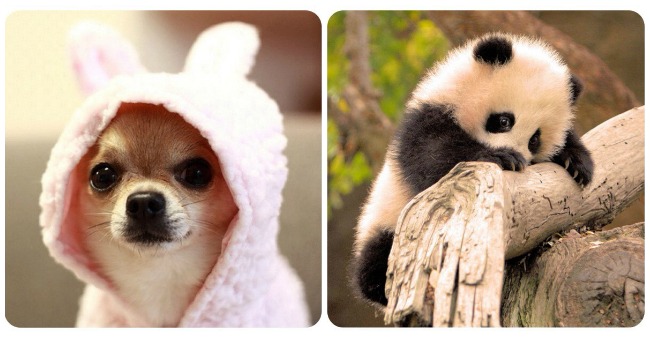 6. I've also recently discovered the deliciousness that is adding nutmeg to yogurt. I've always been a fan of the cinnamon route, but the addition of nutmeg has been rocking my socks off lately.
7. Have you guys been enjoying ABC's 25 Days of Christmas? I haven't. I cancelled my cable subscription after about a year of living in my new place since I could basically count on one hand the times I actually sat down to watch TV, and while I don't usually miss it, this is one of the rare occasions where I do. Good thing I'm pretty stocked when it comes to holiday movies…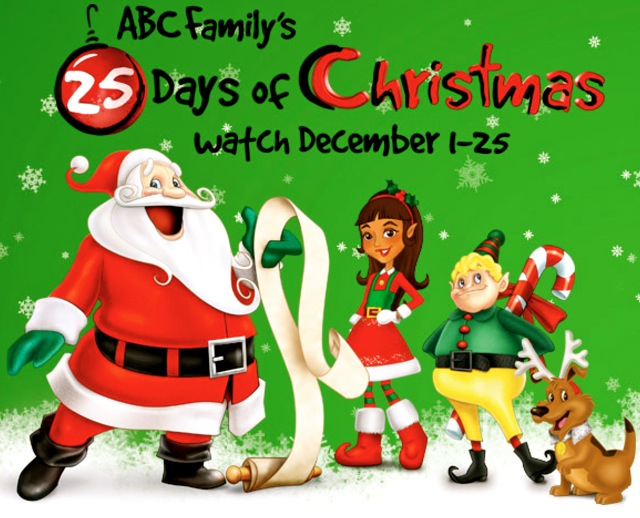 8. Comfytube.com might just be one of the greatest things ever. I have a gas fireplace and the thing I miss most about a wood-burning fireplace is the crackling sound of the logs. Problem solved; and the music isn't half bad either. In fact, I may or may not be listening to it as we speak.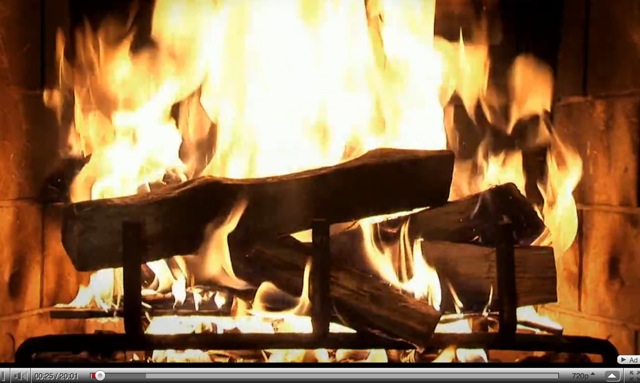 9. The weather has been bad in these parts, like: 'let's-dump-a-sh*t-tonne-of-snow-on-Edmonton' bad. Luckily, deliverance is at hand – I'm going down to Vegas in about a week, and I cannot wait to see some warm weather and sunshine instead of this: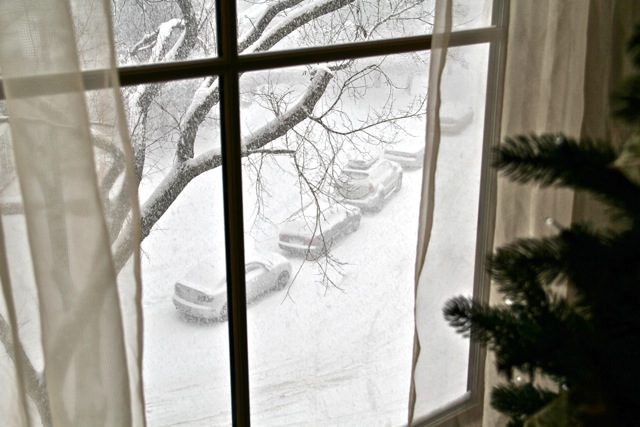 10. So, remember how I mentioned that recipe I have in the works? Here's a teaser…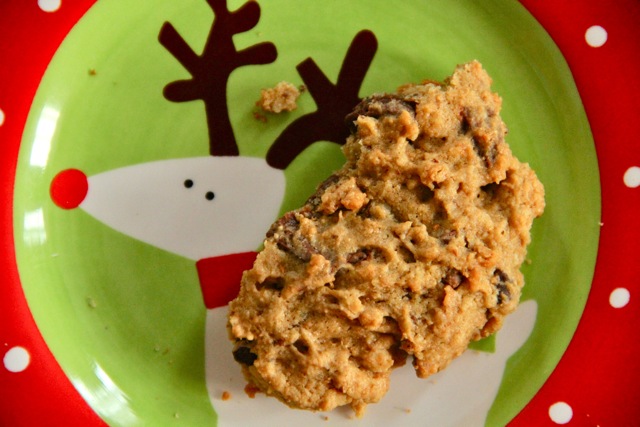 . – . – . – .
Coffee: takeaway cup or mug?
Do you watch much TV? Favorite shows?