Happy Friday, friends!
I don't know about you guys, but I am definitely ready for the weekend. For whatever reason, this past week has just crawled by at a snail's pace. It wasn't a bad week, per say, just a slow one. Buuuuuut now it's the weekend, and between helping my parents decorate, writing (and sending) Christmas cards, a holiday party, and maaaaybe getting started on a bit of shopping, I expect the next couple of days to fly by. Fabulous! 😀 Also fabulous? Getting a shout-out by two gorgeous blends. Both Hayley and Megan presented me with this flashy thing…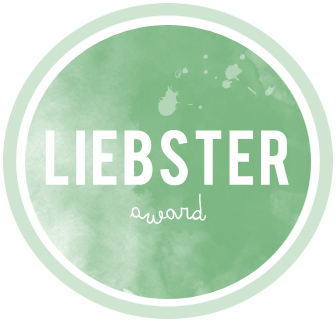 … and I may or may not have squealed just a little bit when it happened. I may be [read: I am] a sappy goofball, but things like that totally melt my heart. So without further ado…
Here are the rules:
Write 11 random facts about yourself
Answer the 11 questions given by the blogger who nominated you
Create 11 new questions
Nominate 11 bloggers and mention them in the post
Thank the blogger who nominated you and tell the bloggers you've nominated
. the facts .
1. I always put my right sock/shoe/pant leg on first. This wasn't something I paid attention to until I read somewhere that most people tend to always deck out the same foot first. After that, I tried putting my left shoe on before my right one and it just felt weird. Anyone else? Try it and let me know!
2. I once ate gum that I found under a desk. Gah! I still shudder at the thought; but I was like 8 years old! My mom didn't let me chew gum when I was growing up and I was curious, so when the opportunity presented itself…
3. I'm incredibly good around cars. Not only can I change the oil and fix a flat, but I've actually rebuilt the entire engine on one of my cars twice. I credit my dad for this one; he's always worked around cars, and I secretly think he wanted a son… but, when he saw a little girl pop out, he decided to cut his losses and make due with what he had by teaching me the ropes and raising me in the garage. To this day I get a certain amount of comfort from the oily/greasy smell of a garage. Yeah, I'm odd; I know.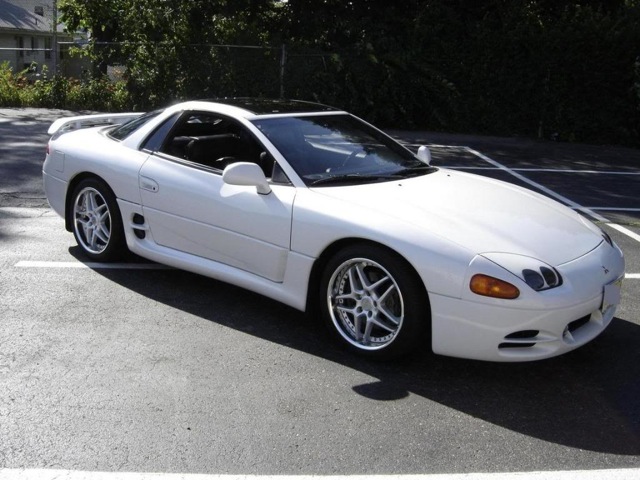 4. My first pet was a goldfish (yes, just one) named Lauper. I kind of envy the kids that grew up with dogs and cats around, but thanks to allergies that I thankfully outgrew, I didn't get my first dog until I was 10. Spike the husky.
5. Microwaving food skeeves me out. I grew up with a mom who was really health conscious, and because she read so many negative things about microwaves, she didn't want one in the house. My new place came with one built-in, but I don't think I've ever actually used it. Maybe it's because I'm not used to using one, or maybe Mom's fear-mongering had more of an effect than I thought, but I'd rather eat cold food than nuked food any day.
6. I find cleaning kind of therapeutic. Does that make me OCD?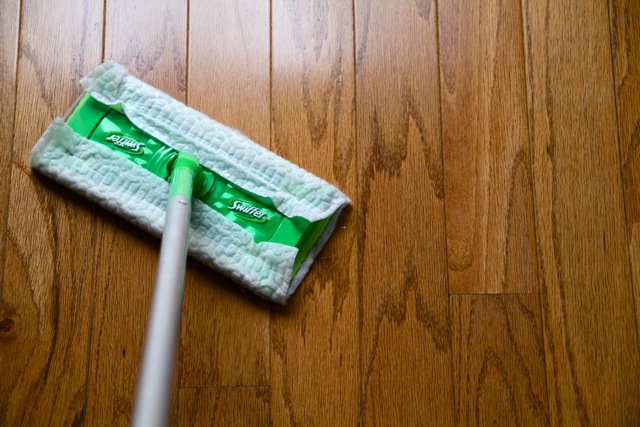 7. I'm always in a hurry. Even if I have nowhere that I need to be and nothing that I need to do, I'll still try to do things as quickly as possible. From walking, to driving, to cleaning, to… everything… I constantly feel like I'm in some kind of race. What I think it comes down to is a desire to be as efficient as possible and a subconscious fear of not having enough time to get everything done. Very frustrating. Working on it.
8. I have a really intense phobia of needles. I'm talking 'I-need-to-take-calming-drugs-whenever-I-have-to-get-bloodwork-done' intense. I don't care if it's just a little prick and you can hardly feel a thing; it.is.terrifying. I've fainted at the clinic on occasion, but my phobia isn't limited to blood-sucking syringes – when I got my ears pierced, my [at-the-time] boyfriend had to carry me out because I turned white as a ghost and started seeing spots.
9. I have a huge collection of Beanie Babies. Remember those guys? I definitely got caught up in the craze back when they were all the rage, and they now take up a considerable amount of box space in my parents' garage.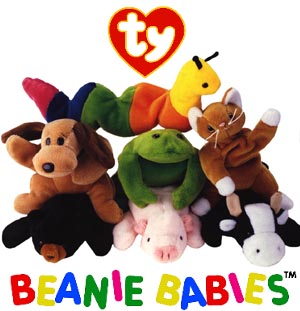 10. I was born in Canada, but my first language was Polish. My parents immigrated here a few years before I was born, and they mainly spoke Polish around the house for the first few years of my life. It wasn't until I started going to school that I really started to speak English. Funnily enough, I now speak both fluently and without any accents.
11. I can't watch the love scenes in movies if my parents are around. Maybe that means that I have all the maturity of a 10 year old, but… no… just no. Talk about awkward.
. the questions .
Ok, this is getting epically long. Instead of answering 22 questions, I'm going to pick and choose from both sets to come up with 11 and try to be short and snappy. Go:
1. What is your favorite holiday and why? Christmas! Cheer. Warmth. Cookies. Lights… Cookies 😉
2. What are the first 5 things you do when you wake up in the morning? Check phone (time, e-mail, Twitter, Instagram), pee visit the ladies room, make tea, turn on computer, tackle Google Reader.
3. Favorite meal of the day? Breakfast; all day preferably.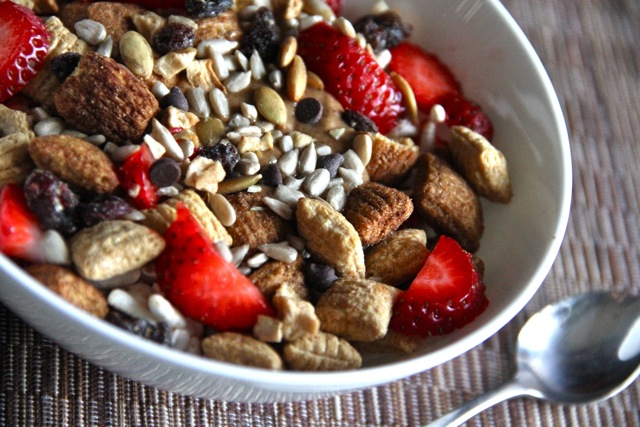 4. If you could only do one form of exercise the rest of your life, what would it be? Walking.
5. What was your faovrite subject in school? English. Words are my life.
6. Is there a time in your life you wish you could go back to? No. I often say that I miss being a little kid, but honestly? I wouldn't go back, take back, or redo anything. My life is my story and I wouldn't want to give up anything that I've learned during the [almost] 28 years that I've been around.
7. Who is your celebrity crush? Johnny Depp.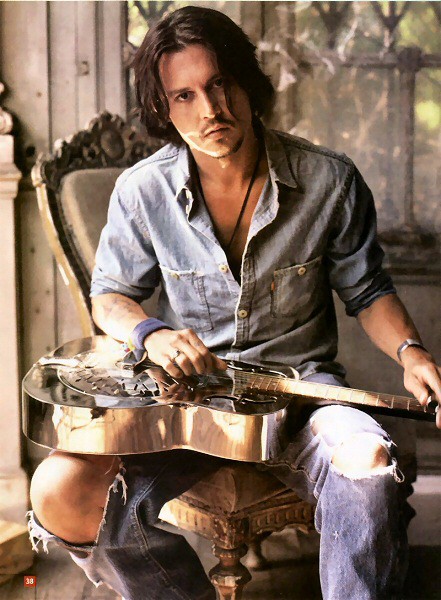 8. Where's your favorite place to shop? Sephora, to the dismay of my wallet.
9. Why do you blog? To connect with a community of wonderful people who share my interests, and to share my own story with others. I'm one of those people who believe that everything happens for a reason, and that's definitely how I see my ED. Recovering from anorexia was probably the hardest thing I'll ever do, and if I can inspire or motivate even one person towards a healthier lifestyle, then it's all been worth it.
10. Name three favorite foods. Cereal, almond butter, Greek yogurt. I could live off them, easy.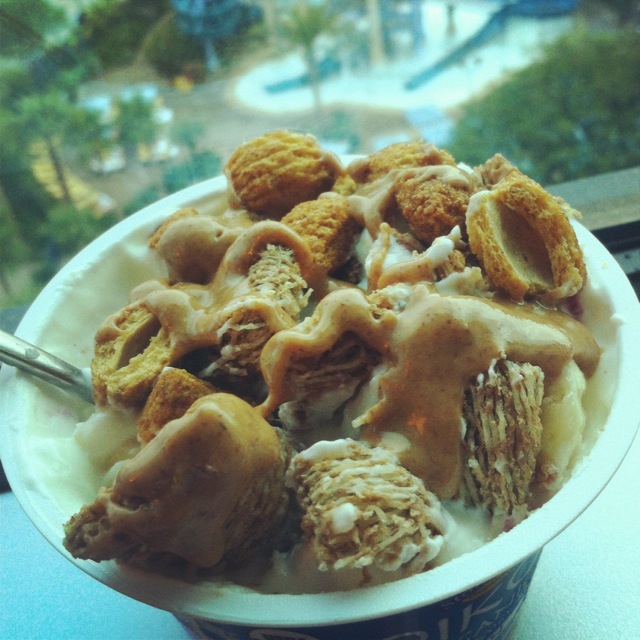 11. What are you looking forward to right now? Vegas, baby! Wednesday can't come soon enough.
 . – . – . – .
Phew! Kudos to those who made it through; 'I don't blame you' for those who didn't. I was supposed to come up with questions and tag some other bloggers but it's Friday afternoon, my brain can't come up with any questions, and I can't recall who did this and who didn't. Hope you're having a fabulous start to your weekend, and we'll chat soon!
. – . – . – .
What was your first pet?
Do you speak any languages other than English?
Any childhood stories that make you shudder?