Happy #thinkingoutloud Thursday! No idea what I'm going on about? Click here!

1. Just a quick head's up for anyone who's thinking about starting a blog or switching over to self-hosting… Bluehost* will be having a 4th of July sale from the 4th to the 7th, meaning you'll be able to score some pretty awesome prices on hosting and domain packages this weekend (as low as $3.95/month). If you've been going back and forth on the idea of going self-hosted, you can check out this post to see why I really recommend it, and you can click here* to take advantage of the sale (starting Friday).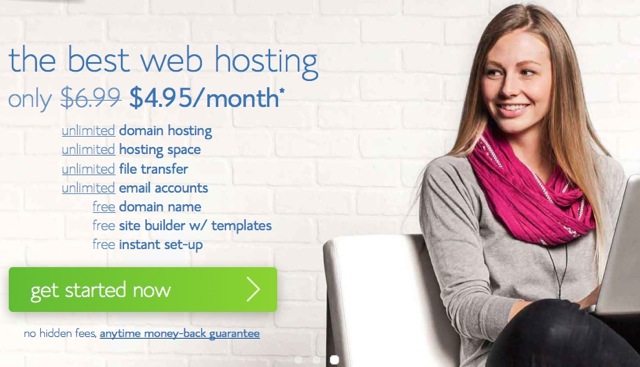 *affiliate links
2. This. Very much this 😆 😆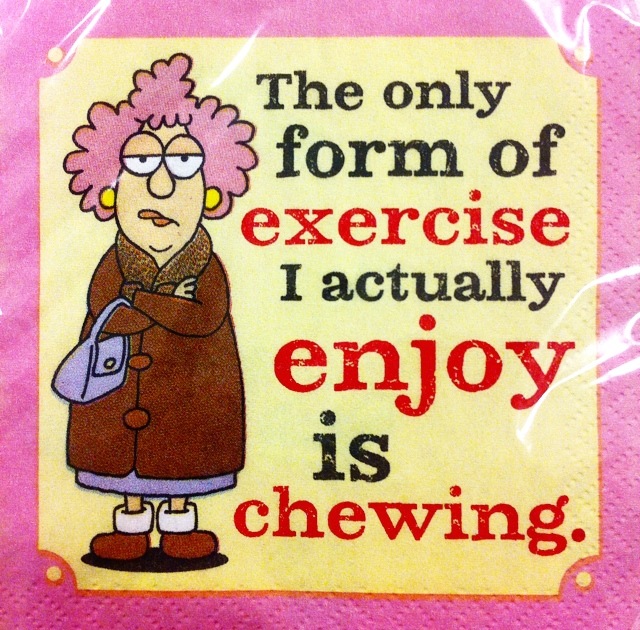 3. I kid, I kid. While I do really enjoy chewing, I've also really been enjoying biking. So much so that I've actually parked my car for the most part and started taking my bike everywhere instead. I average something like 15-20 km per day, and I'm kind of in love with it.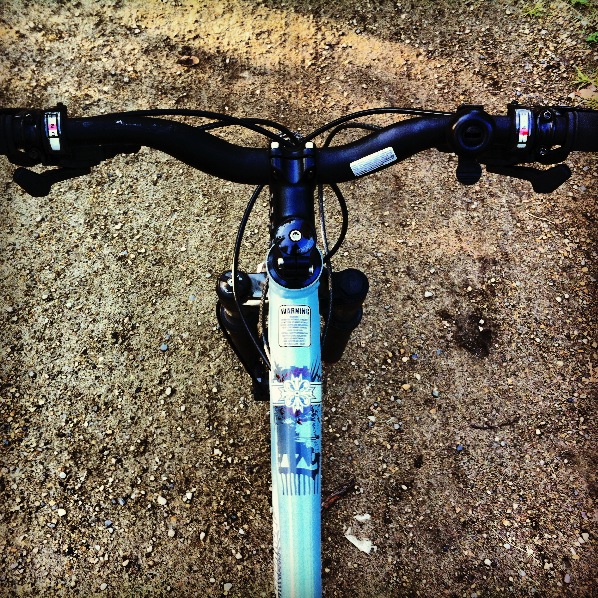 4. I'm not, however, in love with some of the things associated with riding a bike. First, headwind. Holy gerbils is it ever hard to ride straight into really heavy wind. And the worst part is that it changes directions and I end up having to deal with headwind both there and back. Ridiculous.
Second, bugs — and I'm not talking about the little flies and gnats that "accidentally" find themselves on a direct course with your eyes/nose/mouth — but freaking dragonflies. It must be their breeding season or something, because those suckers are everywhere. In swarms! The other day one hit me smack dab in the middle of my forehead, and I thought I was literally going to kill myself because of how bad I started swerving from the surprise collision. Ridiculous.
5. Speaking of surprises, remember when I mentioned that I saw a lady at Starbucks asking the barista to surprise her with a drink? In the end I decided it was a brilliant idea, so I tried it out myself. This is what I got: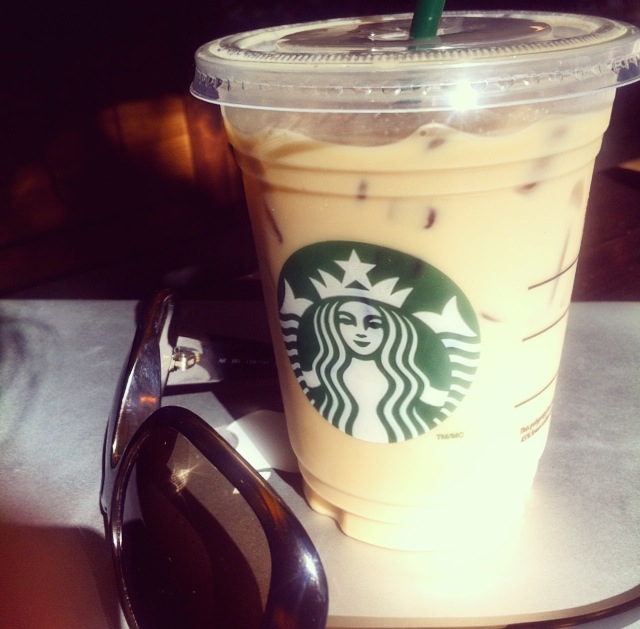 If memory serves, it was an iced cinnamon dolce latte. I guess my baristas know me too well. Next time I think I'll say: "shock me" instead. I'll probably end up with some kind of green tea frappuccino.
6. Speaking of shock… Do not ever Google "spider bite" and look at the associated images. Just don't do it. I made that mistake because we thought a friend might have gotten bitten while we were out and we needed more info. I think I may be scarred for life 😯
7. As for where the aforementioned incident happened… in the bushes: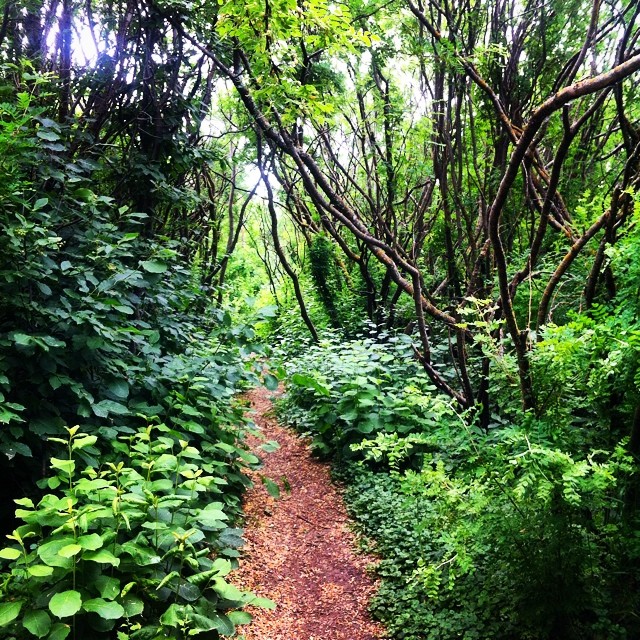 In addition to biking, I've been doing a lot of "hiking" down in the river valley. Looks like that gym membership I was thinking about getting is going to have to wait for colder days — give me all the outdoor exercise!
8. How are we feeling about the new Maroon 5 song?
[youtube="https://www.youtube.com/watch?v=xj6fHiF8Osg&w=560&h=315″]
It's catchy — I like it! And I may or may not be listening to it right now… and sit-dancing in my chair. Doop, doop, doop. And auto-correct, if you change doop to door one more time, I.will.cut.you.
9. Apparently I've been watching too much Game of Thrones 😯 But I've also been reading! I started Ender's Game, and while I like it well enough so far, I can't say I'm a huge fan of Card himself… We'll see where this goes.
10. I feel like there's something I still need to tell you… give me a sec. OH! I'll be heading to Vegas next week to celebrate a friend's "birthday" [that was actually a month ago] 😀 It's one of my favourite cities to visit and I haven't been for at least a year, so next Wednesday I'll be hopping on a plane to spend a few days in Sin City. Can.not.wait.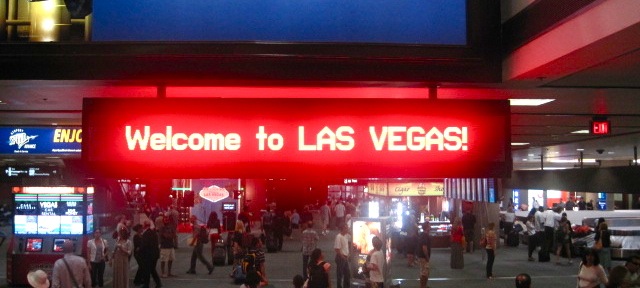 No questions… just tell me whatever comes to your mind! 😀
More places to find me!
E-mail — [email protected]
Twitter — runwithspoons
Facebook — runningwithspoons
Pinterest — runwithspoons
Instagram — runwithspoons
Bloglovin — runningwithspoons