Happy Sunday, friends! 😀 I hope that you're enjoying your weekend so far!
As always, here's a list of some of the links I've been loving this week, so be sure to check 'em out if you have some spare time!
Oh, and today is your last day to take advantage of the sale that Bluehost* is having, so be sure to hop on over and check it out* if you're thinking about starting a blog or going self-hosted (*affiliate links).
See ya tomorrow!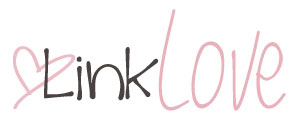 In my head…
. fitness .
3 Yoga Posts to Support Digestion via Cotter Crunch.
Because sometimes we all need a little help with de-bloating! And stretching always helps.
Burpees 101: What They Are and Why We Do 'Em via Hello Healthy.
I love to hate them, but burpees are actually a great exercise to do.
. health .
The First Step to Weight Loss via Chelsea's Healthy Kitchen.
There's nothing worse than jumping into an unsustainable extreme.
Thoughts on Fitness and Exercise via Healthy Stuff Reviews.
A great post about how important it is to never base your worth/identity on how many miles/PRs you can pump out.
10 Habits of People Who Break the Rules But Stay Healthy via Mind Body Green.
"… life goes on, even after that donut. Give yourself permission and stay mindful."
Sugar Simplified via The Real Life RD.
Great to see an RD's perspective on the whole movement to demonize sugar.
. happiness .
How to Feel More Confident This Summer via Keeping Healthy, Getting Stylish.
A great, no-bs approach to how to feel and look your best this summer.
16 Things You Shouldn't Have to Justify to Anyone Else via Marc and Angel Hack Life.
" Make this your lifelong motto: 'I respectfully do not care.' Say it to anyone who passes judgment on something you strongly believe in or something that makes you who you are."

Always #LikeAGirl via YouTube.
It's time to stop using the phrase "like a girl" as an insult — it should be something us ladies are proud of.
Just Take the Compliment via Talk Less, Say More.
When someone says something nice to you, respond with "thank you" instead of trying to put yourself down.
. beauty .
32 Makeup Tips That Nobody Told You About via Listotic.
Really useful tips to help you out when applying makeup.
. blogging .
50 Ways to Improve Your Blog Design Right Now via A Modern Commonplace Book.
Because looks do matter, and having a bad design can turn people away from your blog.
How to Make an Awesome Media Kit via The SITS Girls.
It's a good idea to have a media kit if you want to connect with brands and do more sponsored work.
4 Reasons to Start Building Your E-mail Subscribers Today via The Healthy Maven.
Davida gives some great tips on why it's important to focus on building an e-mail list for your blog!
DSLR Terms For Beginners via The SITS Girls.
Some good terms to know when you're learning how to use your DSLR!
For my belly…
Healthy Popsicles with a Chocolate Crunch via Food, Faith, Fitness.
Loving the popsicles, but the chocolate crunch just puts them over the top!
Beet Crust Pizza via Runnin Srilankan.
How gorgeous and creative is this pizza crust?!? Love.
Brownie Oreo Ice Cream Bars via Chelsea's Messy Apron.
So.very.dangerous 😯
Paleo Breakfast Cookie Dough via The Big Man's World.
Loving the idea of combining coconut flour with almond butter!
Blissful Blueberry Oat Combler Healthy Bites via Cotter Crunch.
If you've never tried Healthy Bites, you need to get on that! Lindsay shares the delicious new flavour of the month!
Brownie Batter Spread via Minimalist Baker.
A brownie in spreadable form? Uhm… YES.
Your links…

Three things you did yesterday; three things you're going to do today. Go!
Yesterday: ran errands, went on a nice long bike ride, and caught up with a friend.
Today: going to church, going to a block party, and going to my parents' for dinner.
More places to find me!
E-mail — [email protected]
Twitter — runwithspoons
Facebook — runningwithspoons
Pinterest — runwithspoons
Instagram — runwithspoons
Bloglovin — runningwithspoons