Awwwr… I can't believe that I was leaving for HLS this time last week. Exciting times. Today, on the other hand, is just a regular old Thursday, which means it's time for…

1. I promise I'll stop talking about HLS soon, but I wanted to throw in a couple more random tidbits that didn't make it into any of my other recaps. First, on my way over to Minneapolis, there was a huge hold up at the security checkpoint. It turns out that the man standing in line in front of me had a healthy supply of magazines on his carry-on… and I'm not talking about the kind that you read. Oh no. Buddy tried to bring bullets to a friggin' semi-automatic on the plane. I'm glad he wasn't going my way 😯
2. Second, it was my first time flying with an American airline (I flew Delta… usually I go Westjet or Air Canada), and I have to ask… why do they still serve peanuts on flights? 😯 I know a lot of airlines have banned peanuts because some people are badly enough allergic to experience a serious reaction just by breathing in the fumes, so why isn't Delta on board with this? I was sandwiched between two men who, thankfully, went with pretzels and cookies as their snack of choice, but I seriously wasn't impressed. Not cool, Delta.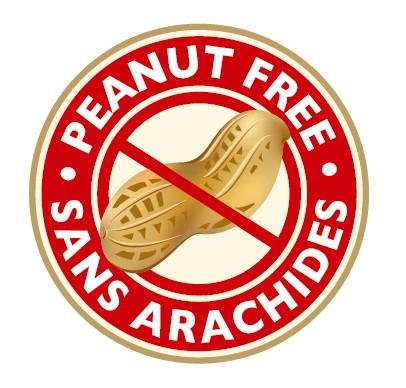 3. I was a goober and didn't pack a book for my trip, so I got pretty bored on the plane ride over there. In my desperation to find something to do, I cracked open the in-flight airplane magazines "located in the seat pocket in front of me." 😉 This is what I found…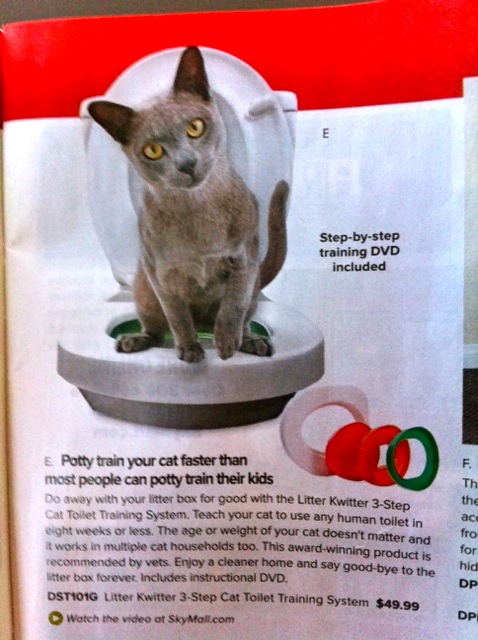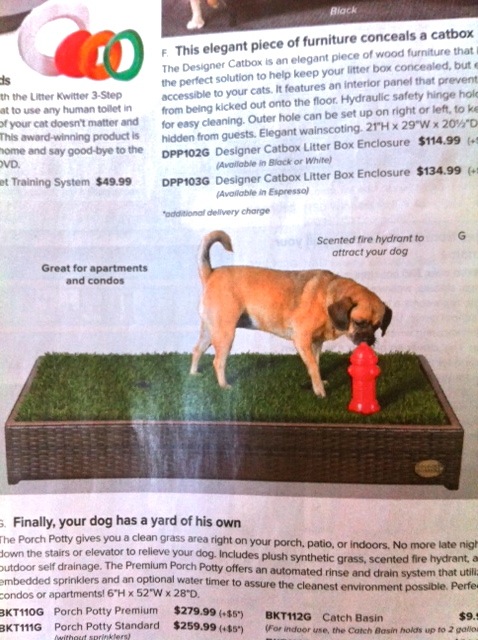 A toilet training kit for cats (Litter Kwitter) and a mini indoor "yard" for dogs (Porch Potty) 😯 😯 😯 I mean, I guess I can see the logic behind it, but… really?!
4. Speaking of pets, this cat has more followers on IG than most people I know. I'm not sure whether I should be insulted or not. I mean, he's cute and all, but…. it's a cat?! Maybe Kaiah needs an IG account…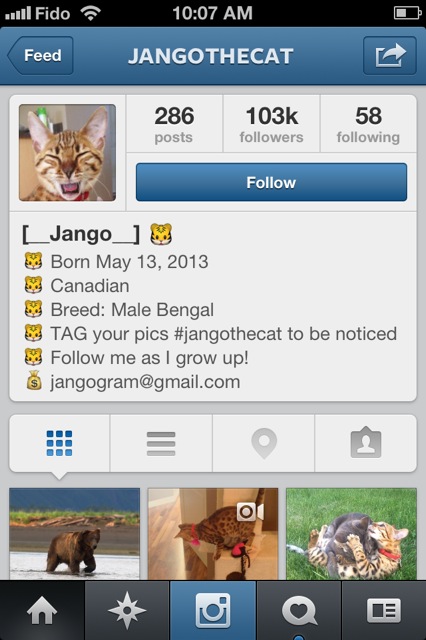 5. I didn't get a chance to hit up the farmers' market since I was off galavanting in the States last weekend, and I'm seriously missing my farm fresh veggies… Like, I've been counting down the days until Saturday so I can go pick up my beloved carrots, tomatoes, broccoli, and corn. Produce from the store just doesn't compare.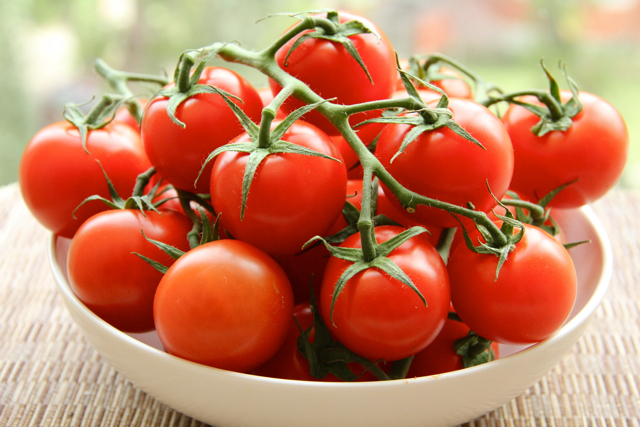 6. I have no idea how (or when) it happened, but I'm somehow down to four boxes of cereal…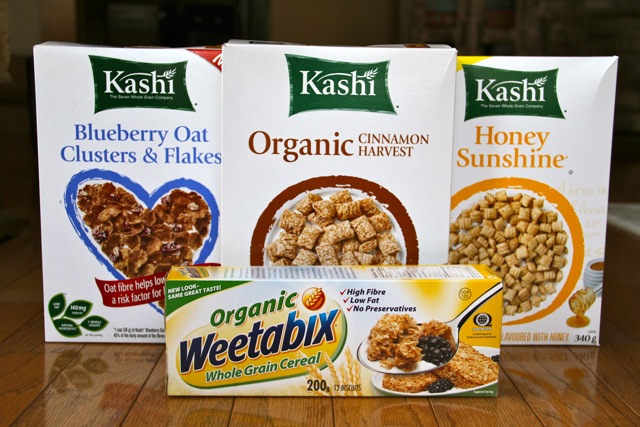 This is not okay. As someone who usually has upwards of 8 boxes going at any given time, I consider my current situation to be pretty dire. Missing from the pantry? Puffins, Quaker Oatmeal Squares, Cinnamon Toast Crunch, and crispy rice. A trip to the store needs to be made, stat.
7.  You know how some people (me included) claim that working/studying in a coffee shop improves their productivity? Apparently that might have something to do with background noise more than anything else. If you want to test that theory for yourself, Coffitivity is a site that'll play coffee shop background noise for you. Is it strange that I actually find it kind of soothing?

8. An oldie but a goodie. Oh it takes me back…
[youtube="http://www.youtube.com/watch?v=Nntd2fgMUYw&w=560&h=315″]
9. I'm working on another recipe that I hope to have up either tomorrow or early next week. It involves figs, goat cheese, and honey. Any guesses as to what it might be?
10. And because there wasn't enough randomness in this post already…





1. Anyone else seriously tempted to put that to the test?
2. Aww man… all I've got on my game is college, marriage, and a mid-life crisis.
3. All.the.time.
4. Admit it… you just checked.
5. I believe it. I've seen chicken scratch that's more legible than some doctors' writing.
Happy Thursday, friends! 😀
. – . – . – .
How many boxes of cereal do you currently have open?
Can you think of any ridiculous infomercial / As Seen on TV products? Slap Chops. Snuggies. Oi.
Give me a random fact from your day! First thing that comes to mind. Go!