People covered. Sessions covered. Let's talk food! I mean, that's what Wednesdays are for, right?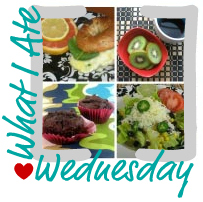 Unfortunately, I don't have many (read: any) pictures of what I ate while I was at HLS. Womp, womp. My allergies make eating out a somewhat stressful experience, and because I'm not too keen on touring hospitals in the cities I visit, I tend to stick to things I know won't send me there – namely packaged foods and the ever elusive nut-free restaurant. Maybe I'm being a tad bit overly cautious, but I'm pretty sure the couple of bad experiences I've had in the past left me paranoid and scarred for life 😯 Serious allergic reactions are not fun.
That being said, my weekend in Minneapolis consisted of a lot of Target and Chipotle runs, both of which were mercifully close to our hotel. You have no idea how badly I wish I could have tasted what the city and the summit had to offer…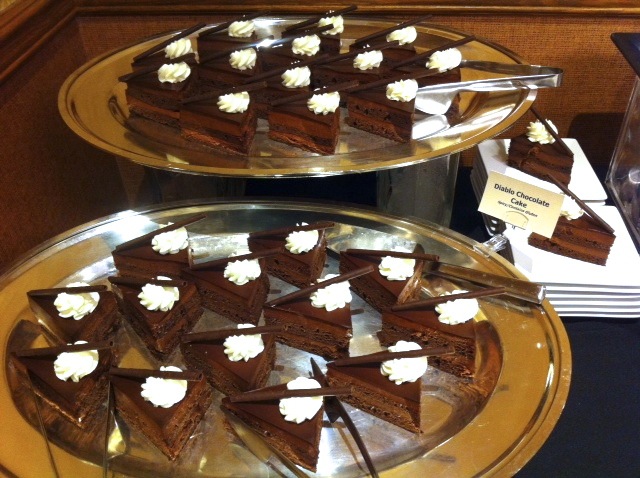 … but such is a life plagued by allergies. Oddly enough, it doesn't usually bother me all that much. I mean, sure, it's inconvenient and requires a decent amount of planning, but I don't think it's quite bad enough to elicit the ever common "OMG how do you live like that?! I would die!" reaction that I seem to get from a lot of people. Honestly, it's the only life I've ever known, and while, yes, it sucks when you can't join friends for dinner at a Thai restaurant or eat over half of what you got in your HLS swag bag…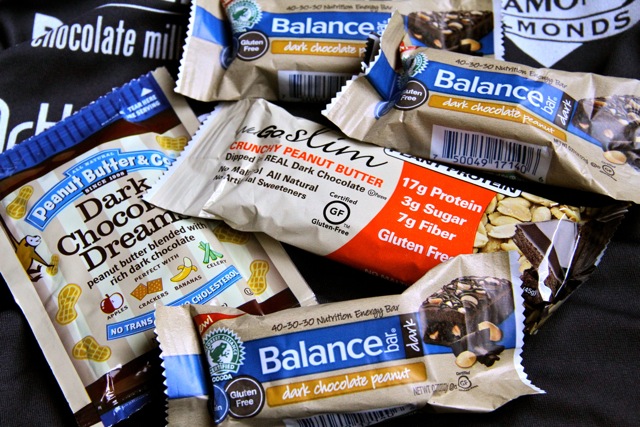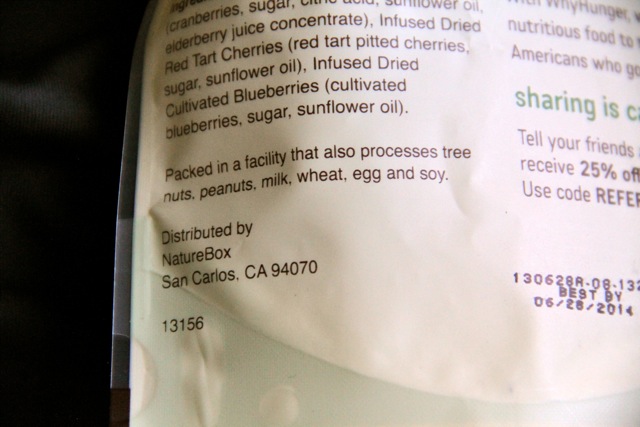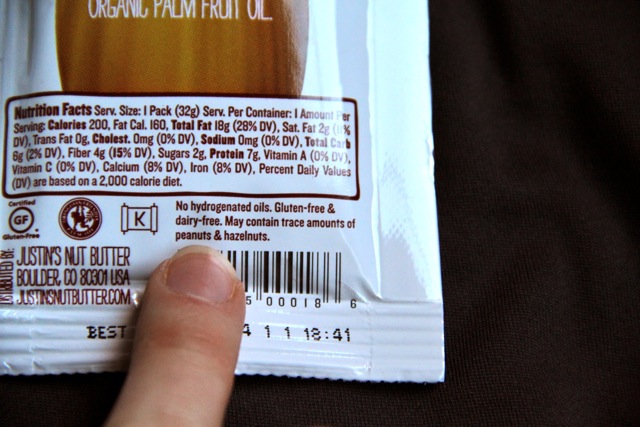 … it's really not that bad, especially when you focus on the delicious things you can eat. So let's take  look at some of the wonderfully peanut-free meals I've been enjoying, shall we?
Breakfast… featuring peanut-free roasted almond butter from Maisie Jane's.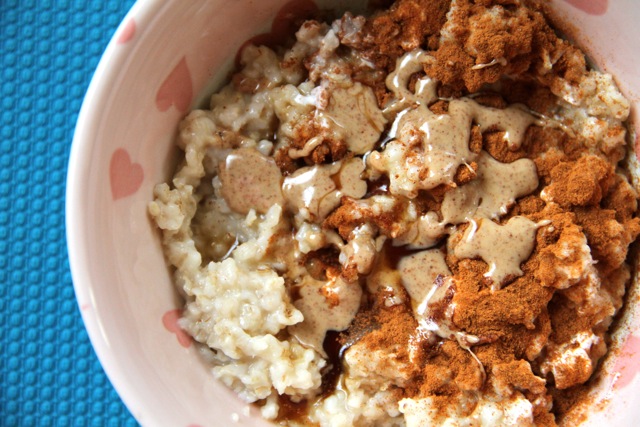 It's kind of ridiculous how much I missed oats while I was away, but at least I had my beloved almond butter (I never leave home without it).  Now that I'm back, it's been oats for breakfast every morning. These were banana oats layered with plain Greek yogurt and topped with roasted almond butter, buckwheat honey, and a healthy shake of cinnamon.
. – . – . – .
Morning snack… featuring peanut-free caramel macchiato almonds from Blue Diamond.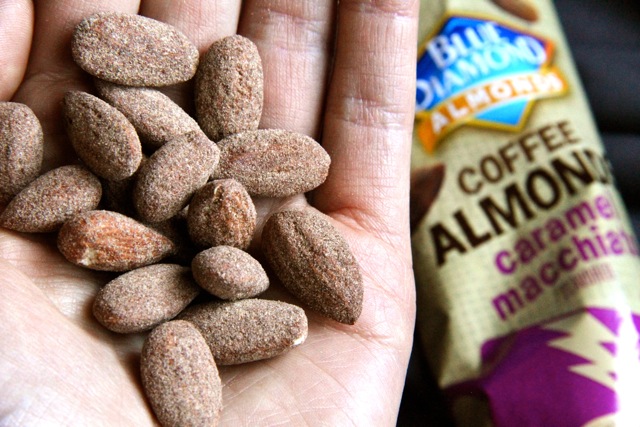 I managed to snag a few packs of these while I was at HLS, and now my biggest concern is where I'm going to find more… I'm normally not a huge fan of eating nuts on their own, but holy.snap these are amazing. They're crunchy, sweet, and so, SO satisfying. Canada… you better be on board with this!
. – . – . – .
Lunch… featuring peanut-free Mountain Mambo trail mix from Enjoy Life Foods.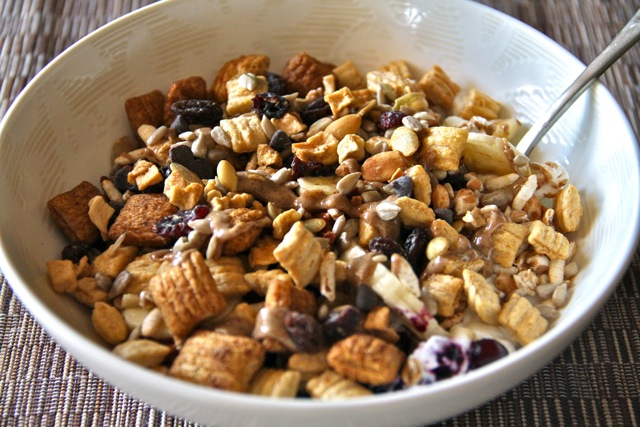 Don't give me that look – it was a breakfast for lunch kind of day. This was a bowl of plain Greek yogurt mixed with coconut milk, frozen blueberries, and a banana, then topped with cinnamon Puffins, Kashi Honey Sunshine, almond butter, and trail mix. I've been a big fan of Enjoy Life products for a few years now, and I can always count on them for some delicious allergy-friendly foods. Plus, their trail mix has chocolate chips… and you can never go wrong with that 😉
. – . – . – .
Afternoon snack… featuring peanut-free almond butter from Barney Butter.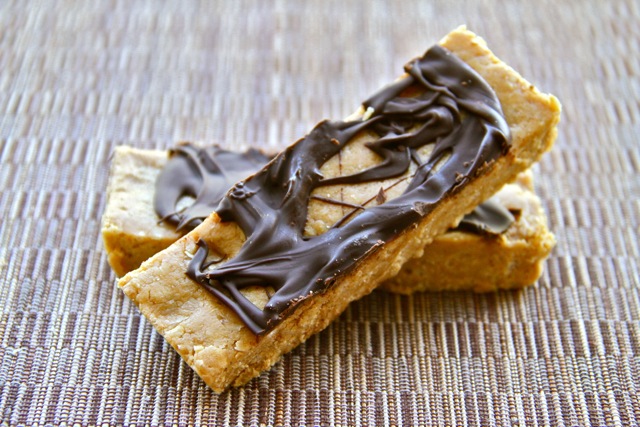 Oops… so I had a moment of weakness and whipped up some more no-bake almond fudge protein bars. And then several subsequent moments of weakness where I proceeded to make a good dent in the batch. But kudos to Barney Butter for being peanut-free. I can't even tell you how frustrating it is to come across almond butter jars that "may contain traces of peanuts." Stank eye.
. – . – . – .
Dinner… featuring peanut-free sunflower seed butter from Sunbutter.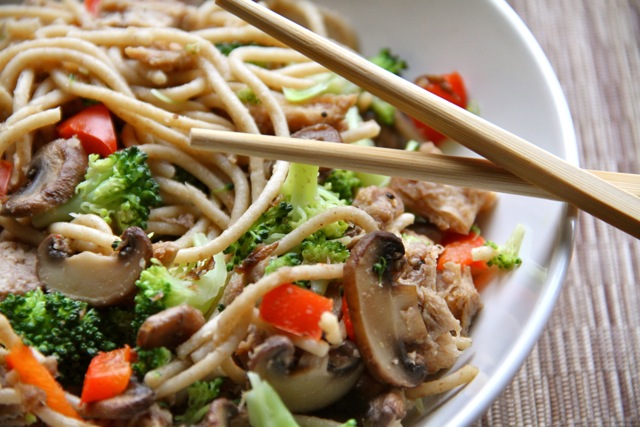 I just realized that last week's WIAW featured a stir fry as well, but this one has chicken instead of tofu, and noodles instead of rice. What can I say? I do love stir fries… They've pretty much become my go-to meal, not only because of how versatile they are, but because they give me an excuse to eat one of my favourite sauces. All it is is a spoonful of Sunbutter thinned out with water, with a spoon of soy sauce and sugar added, but it adds some pretty amazing depth and flavour to a lot of savoury dishes. A good substitute for that pesky peanut sauce that so many people seem to be a fan of…
. – . – . – .
Evening snack… featuring peanut-free homemade applesauce 😉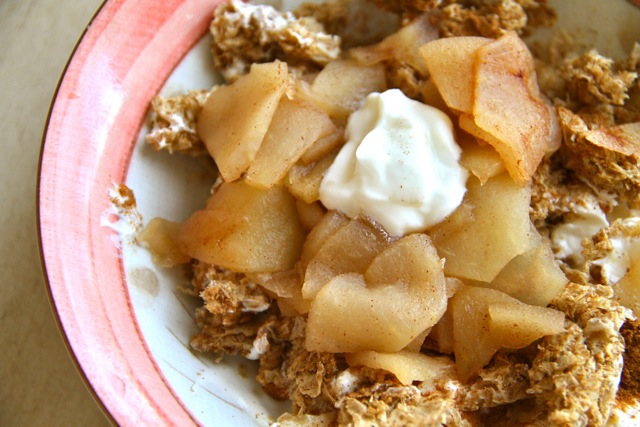 Breakfast before bed has pretty much become a regular thing around these parts. This was a bowl of plain Greek yogurt topped with a Weetabix and homemade applesauce. I have to say that I'm super thankful that most cereals don't have any sort of allergy warnings on them… Aside from things like granola, most boxes I come across are safe for me to eat. Thank goodness… I have no idea what I'd do without cereal in my life.
. – . – . – .
So there ya have it – does that look deprived and lacking to you? Inconvenient, sure, but miserable? Not so much. That being said, I definitely wouldn't mind being rid of my allergy, but it's honestly hard to imagine a life without it. I mean, to be able to go out to eat and not have to fuss or worry? To be able to pick up anything at the grocery store and not be disappointed that I can't have it after I read the ingredients? Holy.snap. Mind blowing…
Do you have any food related allergies? Any other peanut sufferers out there?!
Silly question, but… are you a big fan of peanut butter? No judgment if you are 😉
What was your after dinner snack/dessert last night?