Yesterday was a little nuts… literally.
It all started (#1) when I checked my Twitter feed first thing in the morning…

Oh.em.geeee. Now, you guys know I have a serious crush on Maisie Jane's almond butter, so I'll unashamedly admit that there was some major gushing and minor happy dancing going on around these parts… followed by (#2) a rendezvous at breakfast, naturally…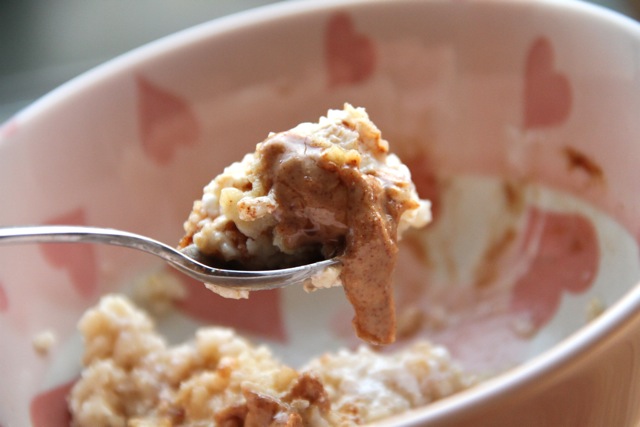 So good. A little while later, I had my third nutty encounter of the day – a luscious love affair with a certain nut named Justin…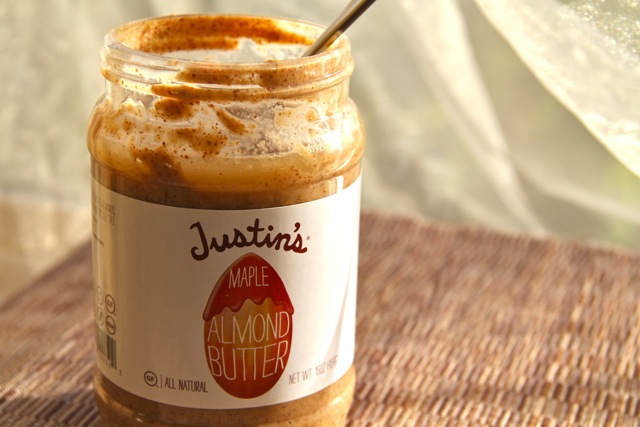 Oh.em.geeee. As much as I like the vanilla almond butter, I'm going to go ahead and say that the maple is so much better. It's not as sweet, which I actually appreciate, and I'm Canadian, which means I have an innate affinity for anything involving maple syrup 😉 Seriously, though, it's good stuff. Unfortunately, nutty encounter #4 was far less pleasant…
So there I was sitting in Starbucks, typing away on the computer and minding my own business, when some lady just sat down at the other chair at my [small] table (without asking mind you), pushed my stuff aside, put her coffee and scone down, and started complaining about how there was nowhere to sit because every table was occupied by one person with a computer.
Uhm? 😯 I'm one person with a computer… one person with a computer who's trying to get some work done and enjoy her coffee in peace, thank you very much. I did my best to be cordial, and mostly just ignored her, but that doesn't mean I wasn't giving her a serious stank eye in my head.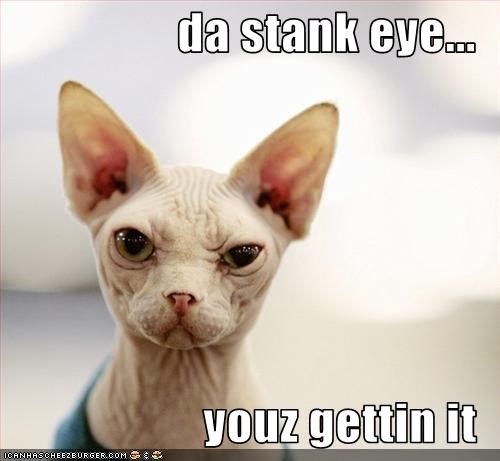 I mean, I would have had no problem if she had asked to sit down, but barging right in like that? And then chewing her food too loudly, sipping her coffee with a little too much vigour, and walking away without so much as a thank you? No, lady. That's just plain rude… /endrant.
But enough about that nut. Moving on to nutty encounter #5, which was far more enjoyable…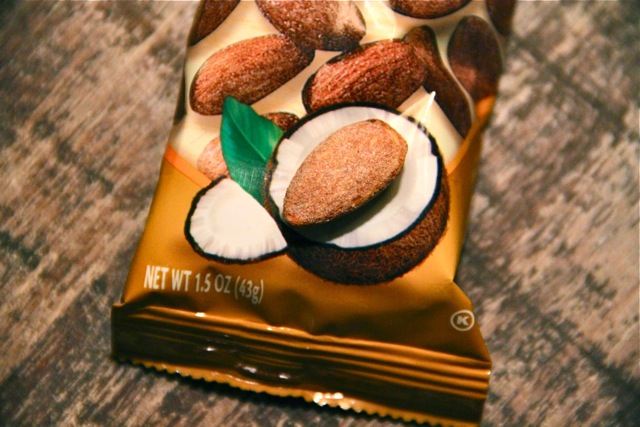 I was feeling super snacky when lunch time rolled around, and when I saw Sam post an Instagram pic of her snack plate lunch that included these toasted coconut almonds from Blue Diamond, I deemed it a very good idea and decided to follow suit…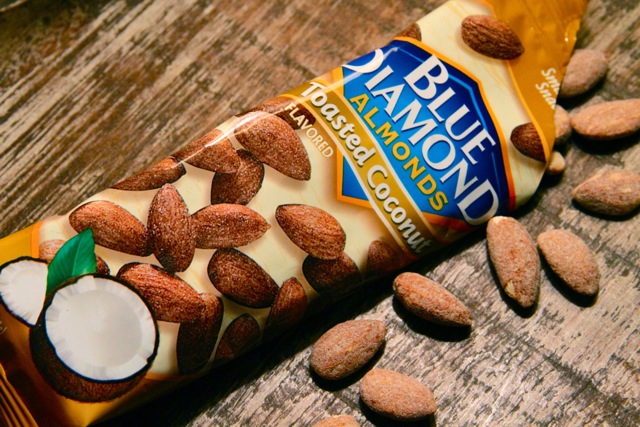 You guys… these are good. They have the perfect amount of coconutty flavour paired with the wonderful crunchiness of toasted almonds. I die. I'm basically praying that Canada is on board with this. I mean, my swag stash is only going to last for so long, and I'm not really looking forward to the inevitable withdrawals that'll follow when I run out… But moving on to nutty experience #6…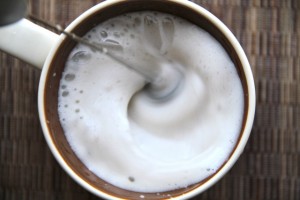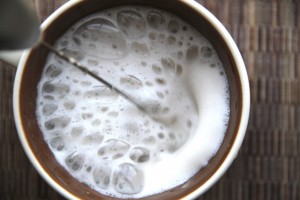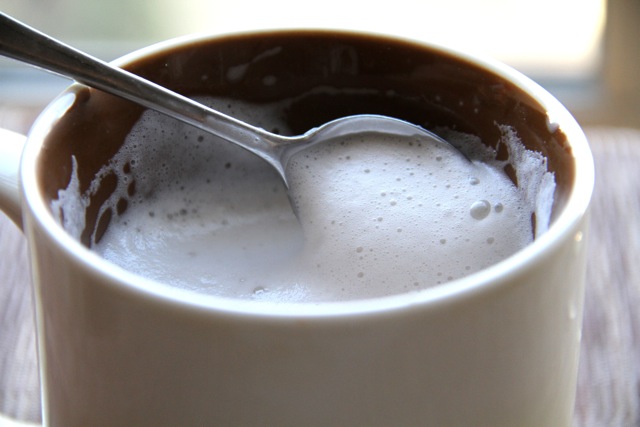 Oh.em.geeee. Someone tell me why on earth it took me so long to get a milk frother, because these things are amazing. I found this little gem in my HLS swag bag (thanks CocoaVia!), and I'm seriously kicking myself for not investing in one sooner. You guys know how much I love my foamy cappuccinos, so you'd think I would have caught on to the concept of homemade froth ages ago. Not so. Clearly I needed a little outside encouragement. Oh, and if you're wondering how this was a nutty encounter, it was almond milk 😉
And last, but certainly not least, nutty experience #7…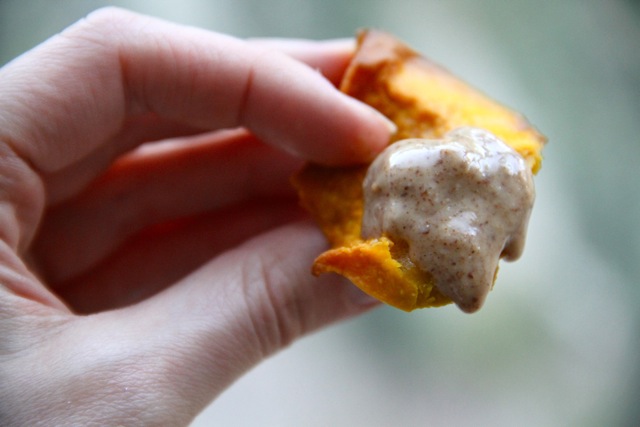 Roasted kabocha and almond butter… no other words are necessary.
Happy Friday, friendly faces! 😀
. – . – . – .
What nutty experience have you had, or are you planning to have, today?
Favourite combo: nut butter and _______.