Happy Sunday, friends! And more importantly… happy first day of fall! 😀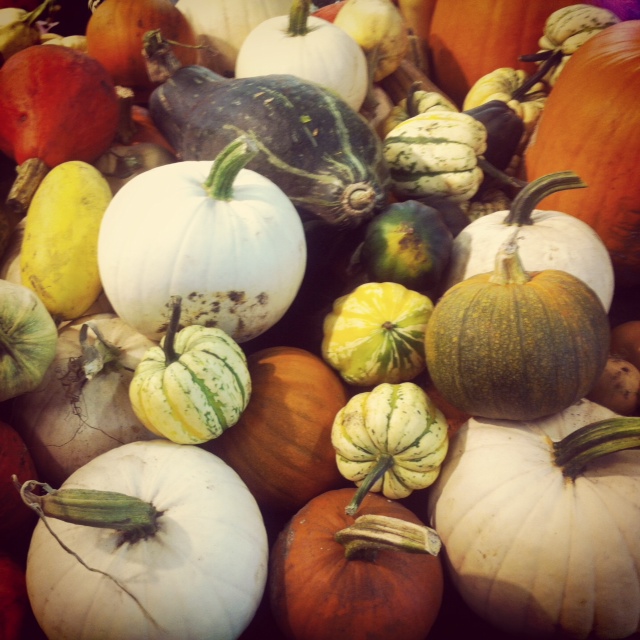 Oh yes, today marks the official start date of my favourite season, which makes me feel a little bit better about the mass quantities of apples, pumpkin, squash, cinnamon, and warm teas that I've been enjoying since September hit – at least now I can say that I'm eating seasonally 😉
To celebrate this momentous occasion (just go with it), I spent some time playing around with fall flavours in the kitchen yesterday…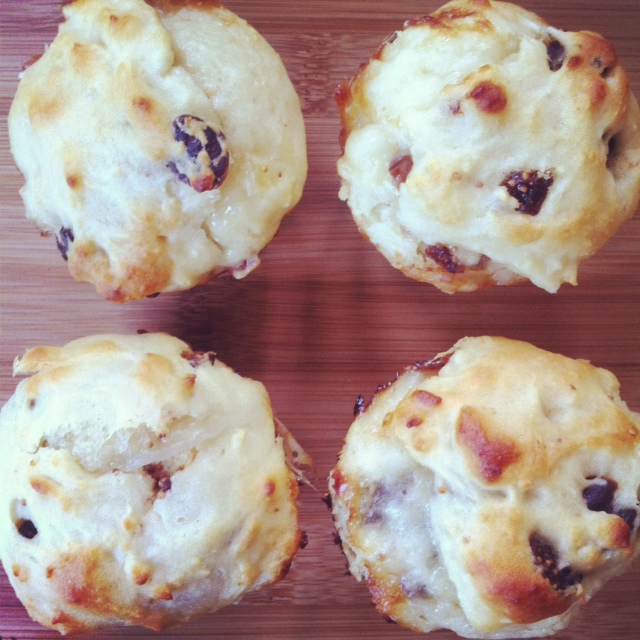 But you'll have to wait until tomorrow for the recipe, because today is all about sharing the link love…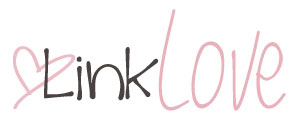 In my head…
4 Ways You Can Better Promote Your Posts on Twitter via Blogging With Jennifer Grayeb.
Great tips on phrasing your tweets to get more clicks to your post.
9 Things You do NOT Need to be Happy via Marc and Angel Hack Life.
A great reminder that not everything has to be picture perfect for us to be happy.
Small Changes Leading to Big Results via Khushboo's Blog.
Adopting a healthier lifestyle doesn't have to be daunting – baby steps get you to where you want to be.
19 Ways to Make Mornings Less Terrible via Thought Catalog.
Great tips on helping yourself look forward to jumping out of bed in the AM.
20 Tips to Make the Most of Your 20s via Huffington Post.
Do that thing you're afraid of. Be revolutionary. Know you're more than your job — great tips.
Perfect Your Blog's Sidebar via The SITS Girls.
A great checklist of what you should include in your sidebar and why it's important.
Top 10 Tricks for a Healthier, Higher Energy Workday via Life Hacker.
Getting up to move, creating comforting rituals, power naps… Great tips to keep you sane.
Skinny is Not a Ticket to Happiness via Eat Great, BE Great.
Instead of wasting time focusing on physical traits, we should turn to those that matter.
7 Things Fear has Stolen from You via Marc and Angel Hack Life.
Purpose, opportunity, self-respect, happiness… Fear is a real bugger.
A Male in a Female Dominated Community via The Big Man's World.
Male HLBs are a rarity… Arman tells us what it feels like to be one.
6 Things Successful Bloggers Are Doing via The SITS Girls.
Great tips on how to take your blog to the next level.
11 Keys to Happiness from Other Cultures via Huffington Post.
Okay, I'm seriously loving the idea of a "squillo."
Why You Shouldn't Weigh Yourself via U.S. News.
Don't let a number determine your mood and feelings of self-worth.
32 Makeup Tips That Nobody Told You About via Listotic.
A lot of really, really great tips in here to help you get that flawless look.
7 Things You Need to Know About Blogging via Click It Up A Notch.
Great advice for anyone wanting to take blogging more seriously.
For my belly…
Chocolate Coconut Protein Squares via Ingredients of a Fit Chick.
Love snack bars! And love the idea of using cottage cheese as an ingredient.
Chewy Chocolate Chip Oatmeal Breakfast Cookies via SkinnyTaste.
A magical combination of bananas, oats, and chocolate that let's you eat cookies for breakfast.
Apple Cider Cinnamon Rolls via Making Thyme for Health.
Warning: keep Kleenex handy to wipe up inevitable drool. These look amazing.
Iced Pumpkin Spice Latte via Healthy Food for Living.
I'm not a fan of the normal PSLs, but this is a healthy version I can definitely get behind!
Kabocha and Chocolate, Anyone? via Fit Swiss Chick.
The combo sounds amazing, and Lucie takes it another step further and freezes it. Looove.
Apple Crisp Muffins via Iowa Girl Eats.
A perfect fall snack. These look so tasty and comforting.
18 Food Mashups That'll Blow Your Mind via BuzzFeed.
I need a cherpumple in my life…
Salted Caramel Kabocha Balls via Ingredients of a Fit Chick.
Only 3 ingredients, and one of them is kabocha. Definitely trying this!
. – . – . – .

What are two things you'll be doing today? Church and dinner with the fam.
As always, feel free to link up any good reads!