1. Why hello there, August. I know that you always come after July, and that it makes perfect logical sense that today be your first day seeing as July is over and all, but… what? 😯 I'd like to redo last month please! Okay, okay… that's only partially true. I mean, yes, I'd love to relive July, but that's mostly because it was all sorts of amazing. Truth be told, I'm more than ready for fall. The food, the fashion, the cozy feeling in the air… love it. But ask me again in a few months when it's constantly cold and dark outside and I'll probably be singing a different tune. Appreciate the moment, Amanda… The grass isn't always greener on the other side.
2. I've been cheating on Starbucks… with McDonald's.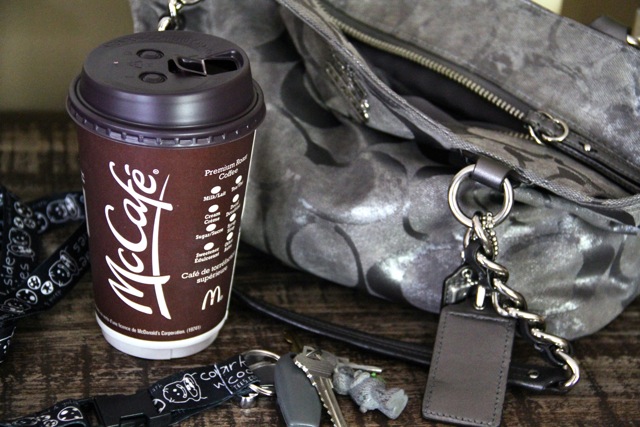 But before you get all Judgy McJudgerson on me, I'll have you know that McDonald's actually makes a pretty decent cup of coffee. I initially picked some up out of sheer necessity when J and I were driving up to the mountains and there was no Starbucks in sight, but there are days now where I'll stop by McD's to grab a coffee rather than hitting up Starbucks like I normally do. Variety is good, right? Keeps things interesting.
3. The only problem with switching it up and trying new things is that you inevitably run in to a few duds. I explored a lot of different local cafes with J while he was visiting, and I've found that a lot of the swankier places actually have horrible tasting coffee. I've always prided myself on being able to handle any kind of coffee, but daaaaang… some of those places definitely put that belief to the test. One cafe, I'm not even kidding, had coffee with an after-hint of tomato soup. Not cool.
4. My new contact lens case, on the other hand? Very cool…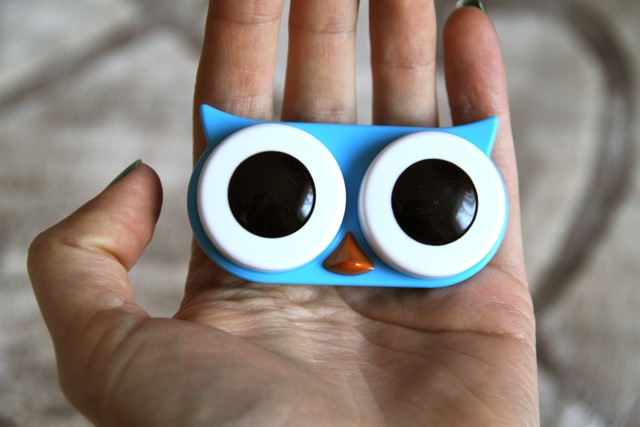 5. Remember watching Full House when you were growing up (or catching reruns)? Remember Danny Tanner, and Uncle Jesse, and Stephanie, and DJ? Ever wonder what they're up to now? This article spills the beans on the entire cast. Definitely takes me back to my childhood…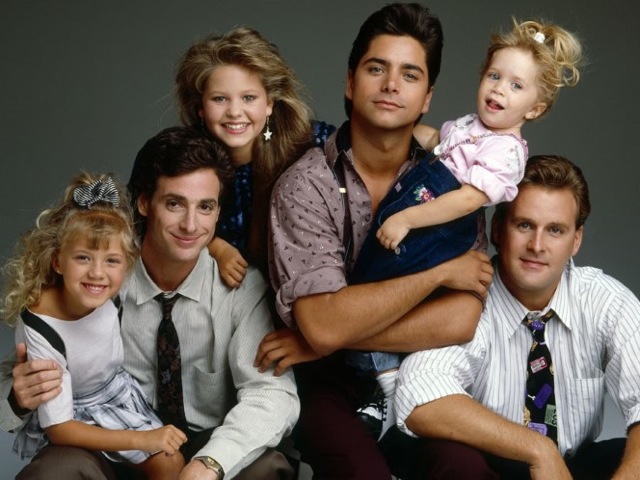 6. Speaking of childhood things… Hello, my name is Amanda and I'm addicted to [Disney] puzzles…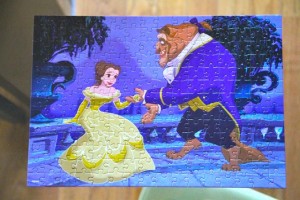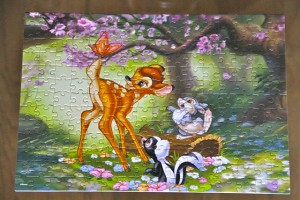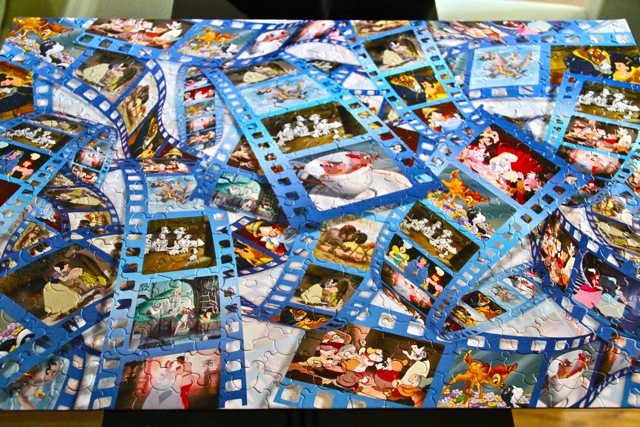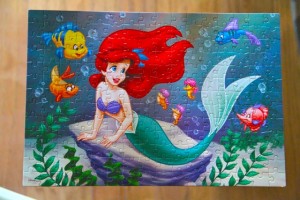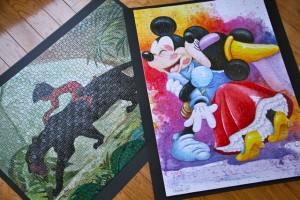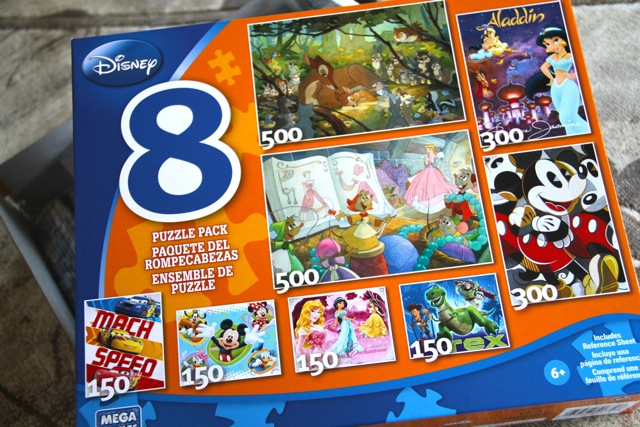 I've always loved 'em, but lately I've really kicked things up a notch [and maybe gone a little bit overboard]. I think I'm just trying to keep myself busy so I don't get too lonely without J, but I can't deny that there's something inherently satisfying about fitting the pieces together. I used to be all about the crazy 1k+ puzzles, but having smaller ones that you can finish in 20-30 minutes makes for an awesome way to mindlessly relax.
7. Current song obsession…
[youtube="http://www.youtube.com/watch?v=mdJDPepGOAM&w=560&h=315″]
8. Speaking of music, this one's for all my Canadian friends who are frustrated by the fact that Pandora doesn't work north of the border. I recently came across a site called Slacker Radio that does essentially the same thing as Pandora, but isn't restricted to those living in the States. You pick a favorite artist/band/era, create a station around it, and listen to related songs until your heart's content. My heart is content.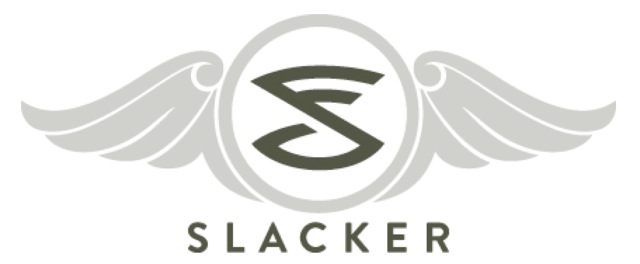 9. And while we're on the topic of things not available in Canada, a mini haul featuring some foodie finds that I brought back with me from the Whole Foods in Vegas.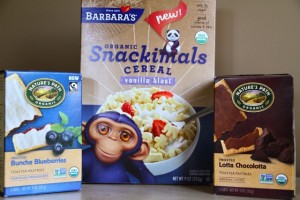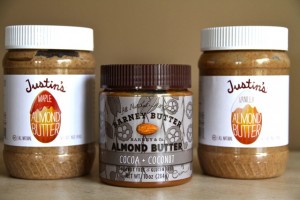 Barbara's Snackimals Vanilla Blast and Nature's Path toaster pastries (Blueberry and Chocolate) // Justin's almond butter (maple and vanilla) and Barney Butter cocoa and coconut AB
Breakfast foods and nut butters – don't act surprised. I didn't go too crazy since I'll be down in the States again in about a month and a half and probably pick up more stuff, but I had to grab some things that I've been dying to try for a while. Now to make them last until my next trip south of the border.
10. The girl sitting at the table next to me in Bux is browsing corgi puppies for sale in Edmonton (I'm a creeper), and they're so fluffy I'm gonna die! (bonus points if you know where that line's from). It seriously makes me want a puppy of my own, buuuuuut I have a feeling that now isn't a good time; and as much as I love dogs, I have to admit that the lack of extra responsibility is kind of nice. Still, I'd kill for another one of these…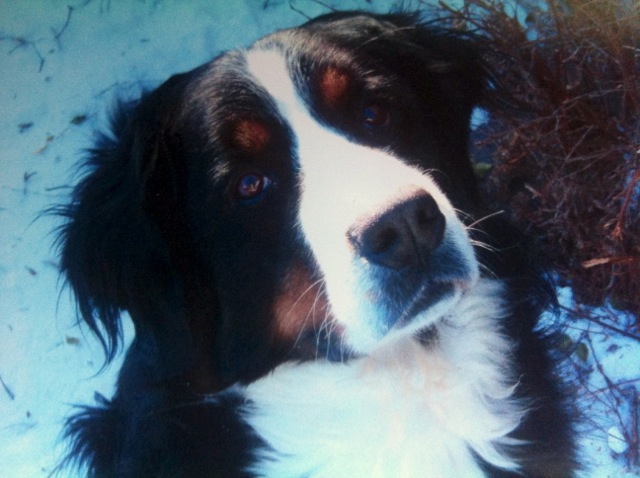 That's Belle, our Bernese mountain dog. She died about 6 years back, and I still miss her to this day.
But Happy Thursday, friends! See you guys tomorrow with a July favorites post!
. – . – . – .
Do you have a dog? What kind? If not, what kind would you want?
Were/are you a Full House fan? Who was your favorite character? Yes… and Uncle Jesse <3
Are you looking forward to fall too? What aspects of it?