I feel like it's been forever since I've talked about food here on Spoons, and that might be because… err… it has been forever. The last time munchies were mentioned was waaaaay back in the beginning of the month, but as luck would have it, today just so happens to be WIAW, so let's take a look at what my eats have been looking like lately, shall we?
I've gotta say that remembering to take pictures of all of my meals definitely took some conscious effort after not photographing anything for the past month or so, but I somehow managed to capture most of what I ate yesterday, minus the random handfuls of snacks that inevitably made their way into my mouth throughout the day. Oops?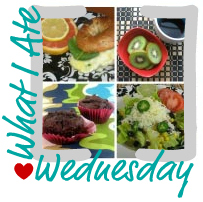 Breakfasts have mostly been the same old thing. I've been having either yogurt messes or oatmeal, and just varying up what I toss in the bowl. Yesterday was an oatmeal day…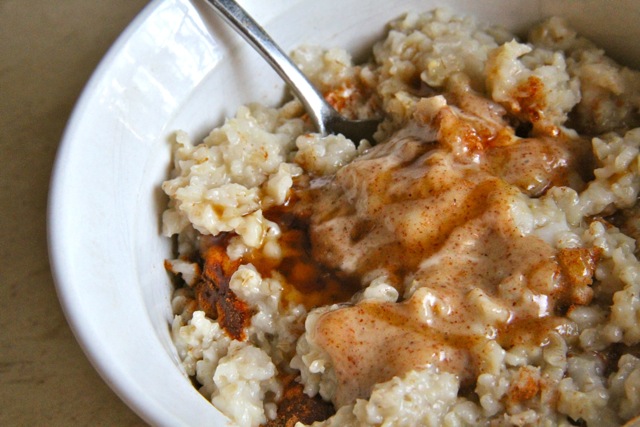 Eggy oats layered with plain Greek yogurt and then topped with almond butter and honey.
An oatmeal day that did not hold me over as much as I would have liked 😡 I was feeling munchie again a mere 1.5 hours later, but I mostly blame that on the fact that I was up at 4:30 AM (whyyyy?!) and my appetite was probably catching up to me after being MIA the day before. Needless to say, I was more than ready to dig in to the morning snackk that I packed to take with me…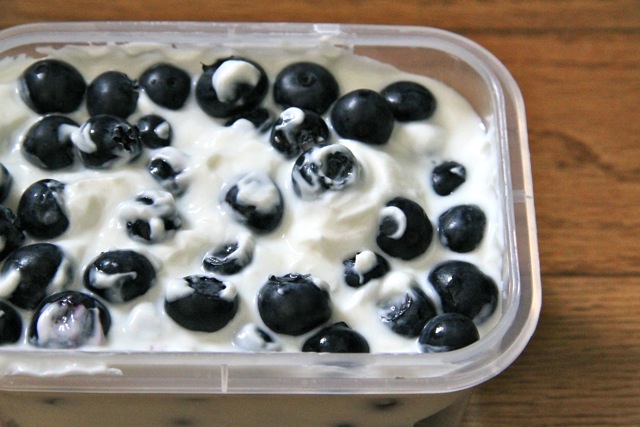 Plain Greek yogurt with fresh blueberries.
Fresh blueberries probably remind me of summer more than any other fruit (save maybe watermelon). I remember not being that big on fruit when I was a kid (what was I thinking!?), and my dad always giving me blueberries sprinkled with sugar so that I'd be more inclined to eat them. It kind of seems like it would defeat the purpose, but at least I was getting some antioxidants in along with the sugar? These days, plain berries suit me just fine, as do fresh and cool snacks in the first half of the day.
Lunches, on the other hand… ugh… Lunches have been the bane of my existence. No matter how I approach it, lunch is still my least favorite meal of the day, which is probably why I've mostly given up on it and resorted to just snacking the afternoon away instead…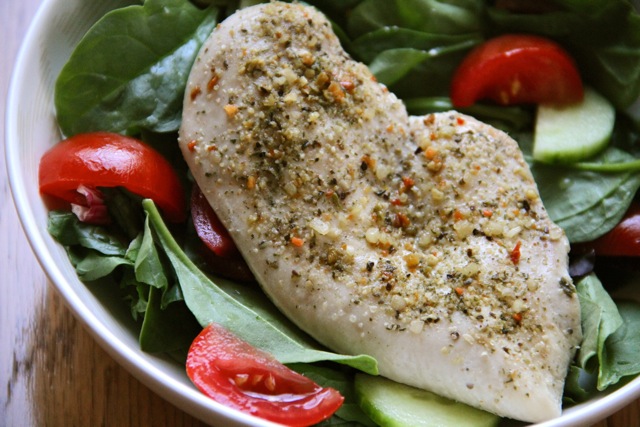 Chicken (baked in olive oil and Mrs. Dash) with random veggies.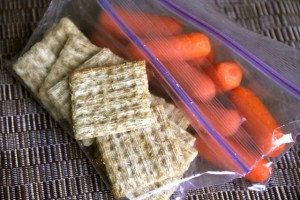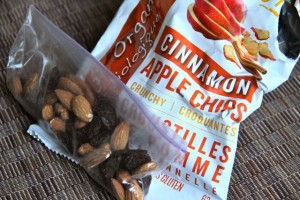 Triscuits and baby carrots // Barefruit apple chips and almonds with raisins.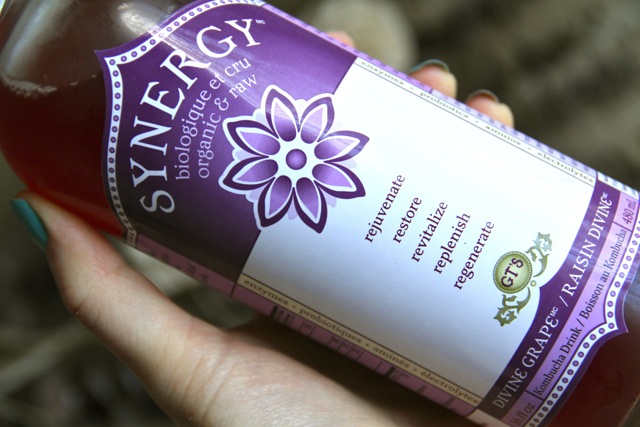 Grape kombucha.
… and then making the transition from "lunch snacks" to "afternoon snacks" somewhere along the way 😉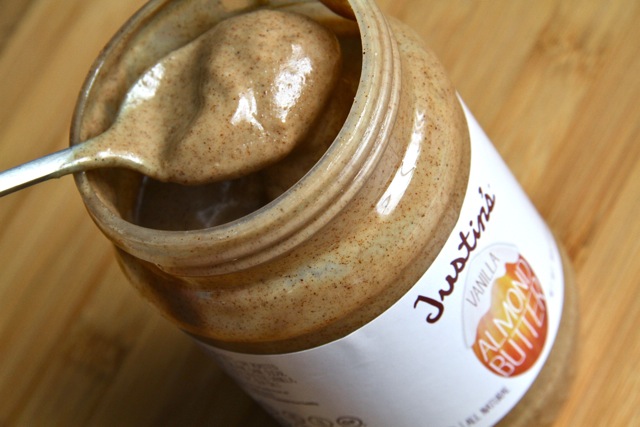 Spoonful of Justin's vanilla almond butter…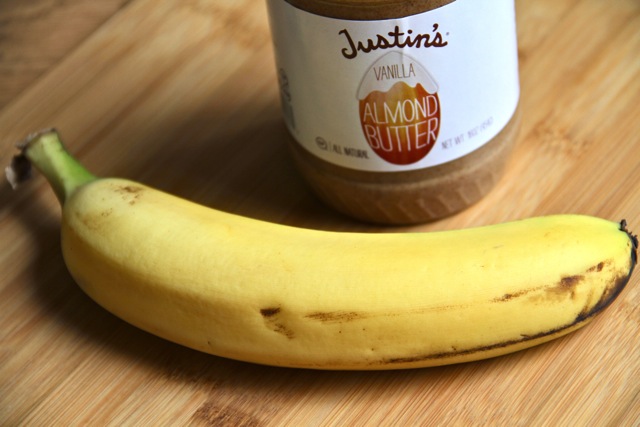 … with an eventual banana accompaniment.
Can we just talk about that almond butter for a second? I am a woman ob.sessed. I know I'm a little late to the party, but it's not sold up here in Canada (I picked some up while I was in Vegas), and Justin's just recently started making their ABs in a peanut-free facility, which makes my allergy-ridden heart all sorts of happy. In any case, this stuff has become my crack, and I'll definitely have to look into ordering some online after I run out. But I digress… back to the eats.
Unlike my snacky lunches, dinners are pretty much always a concrete meal…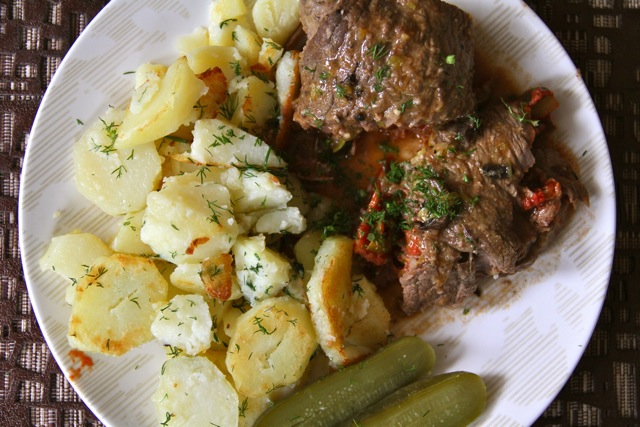 Beef rouladen (stuffed with ham, leek, mustard, tomato paste, and pickles) alongside roasted potatoes.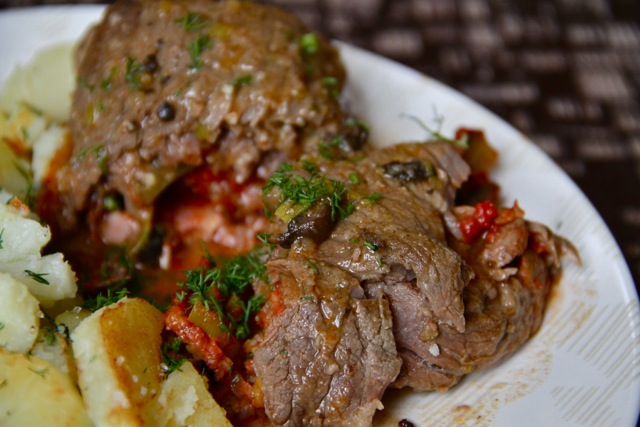 … and if I'm lucky, one that I can mooch off Mom 😉 I don't really eat red meat all that often, but I definitely enjoy it from time to time, and especially when I don't have to prepare it myself (hello fear of giving myself food poisoning).
After dinner comes dessert…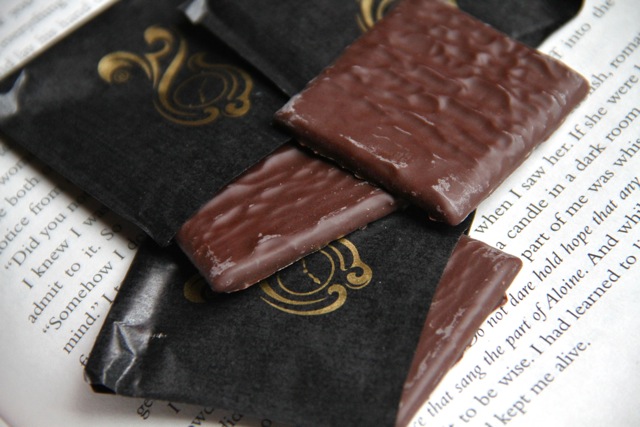 After Eight chocolate mints. Dangerous[ly] good…
… and if I'm lucky, a [Skype] date with J. I usually have another snack before bed…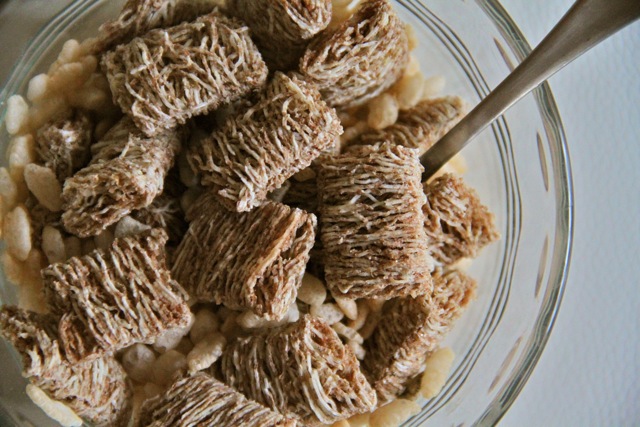 Rice Krispies and Kashi Cinnamon Harvest with milk.
… and wake up the next day to do more-or-less the same thing over again.
I have to say that I'm pretty happy with how my eats have been lately. My body seems to have found its groove, and I feel like I eat a good mix of predominantly healthier fare and treats without really having to give it too much thought. Granted, there are days where that's definitely not the case, but it's all about looking at the bigger picture, right? Right.
Happy Wednesday, friends! Hope it's a good one for ya!
. – . – . – .
Are you a fan of the mint chocolate combo?
What fruit most reminds you of summer?
What snack do you usually end the night with?
Do you feel like you're in a pretty good place with your eats right now?