1. I hate to start off with bad news, but let's just get this out of the way so that we can move on to better things… My beloved computer of three years has officially bitten the dust…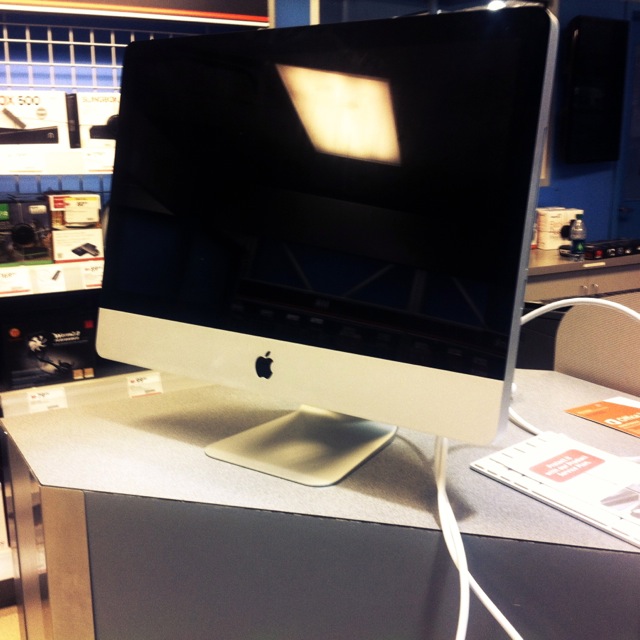 He'd been acting up for a few weeks before completely shutting down and refusing to start back up a few days ago (hence why I was working with pretty limited pictures in yesterday's WIAW). I took him in to get looked at and they said it's probably the hard drive. Great. The good news is that it's still on warranty (thank goodness I decided to buy the extended one). The bad news is that it could take up to 3 weeks to fix. Ugh. At least I still have my laptop to work with… assuming that doesn't go again…
2. In an effort to cheer myself up, I decided to do a little retail therapy… Okay, so I wasn't really feeling crestfallen in the least, but seeing as there was a Shopper's Drug Mart right next door, I decided to hop on over and see what they had to offer in the realms of beauty products and food. Apparently, they had quite a bit…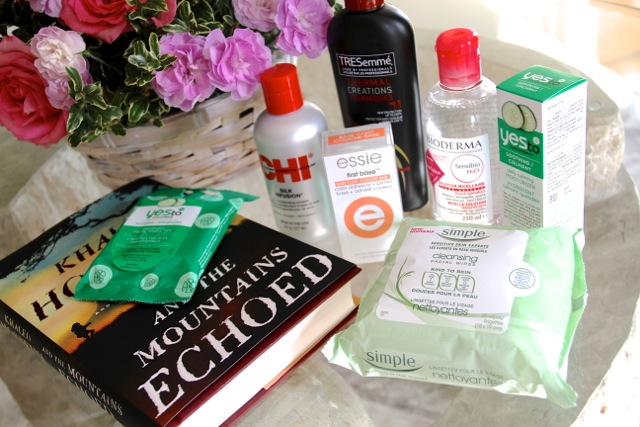 I walked out with some old favorites (TRESemmé heat protectant // Simple cleansing wipes), and some new finds that I've been wanting to try for a while (CHI silk infusion // Essie base coat // Bioderma cleansing water // Yes To cucumber facial wipes and moisturizer). I'll let you guys know how I like them. Who knows? They may just end up in my monthly favorites…
3. While I was out and about, I came across what may possibly be the worst parking job I've ever seen…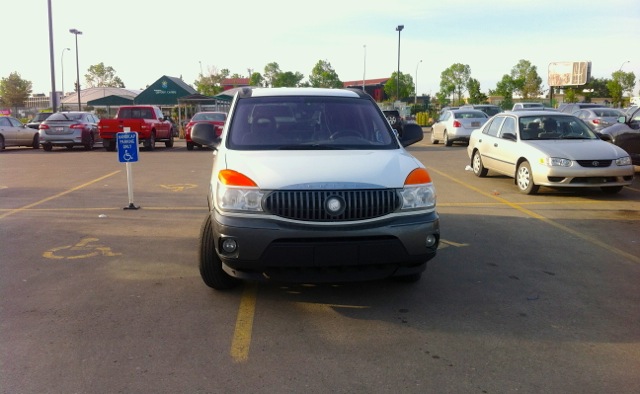 Not only did this… wonderfully considerate person… take up two handicapped parking spots, but there wasn't even a handicapped sticker on the car. Oh.so.fail.
4. Another fail? This dry shampoo from göt2b…
They were out of my favorite dry shampoo the last time I went to pick some up, so I decided to go out on a limb and try a new one. Bad idea. Unless you have grey hair or want to have grey hair, leave this one sitting on the shelf; and it doesn't even work very well so you're not missing out. There's no way I'm even going to be able to salvage this one. It's already in the trash.
5. Speaking of dry shampoo, did you know that you can use it to add some really nice volume to your hair? I have pretty fine hair, and getting it to show some enthusiasm in the volume department has always been a little tricky… but that was before I discovered the magic of [good] dry shampoo. What I'll do is spray some on my roots when I finish drying my hair after a shower, let it sit for a couple of minutes, and then shake it all out. I know it sounds kind of crazy, but it makes my hair feel a lot thicker in addition to making it so much easier to work with. Seriously… give it a shot if you suffer from limp hair.
6. Dear computer…

By now, you should be well aware of the fact that, like Google (which you do not squiggly me for), Pinterest is indeed a proper noun. Get with the times. Please and thank you.
7. I'm embarrassed. It's been almost 2 years since I've moved into my place, and I have yet to finish unpacking all of my boxes…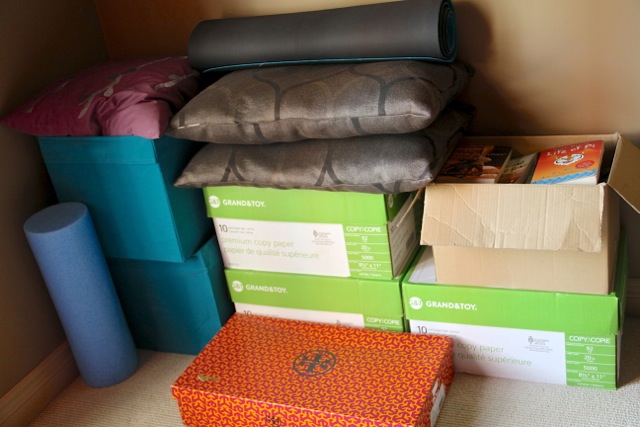 And the worst part of all? Those boxes are filled with my beloved books. The problem is that I'm not quite sure how I want to go about displaying them. I'd love to have a huge library a la Beauty and the Beast, but until my Prince Charming comes along and gifts me with one, I'm afraid that my books will have to keep hanging out in boxes and random places around my home, like in the cupboards and the drawers under my bed…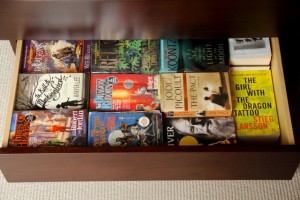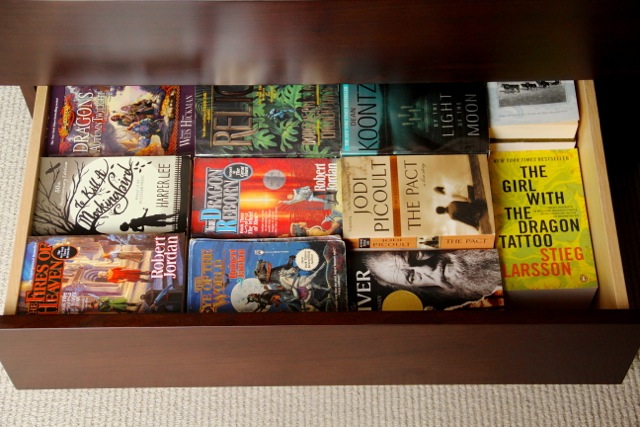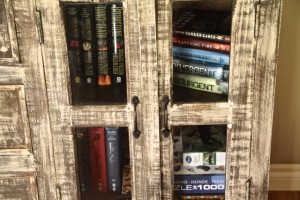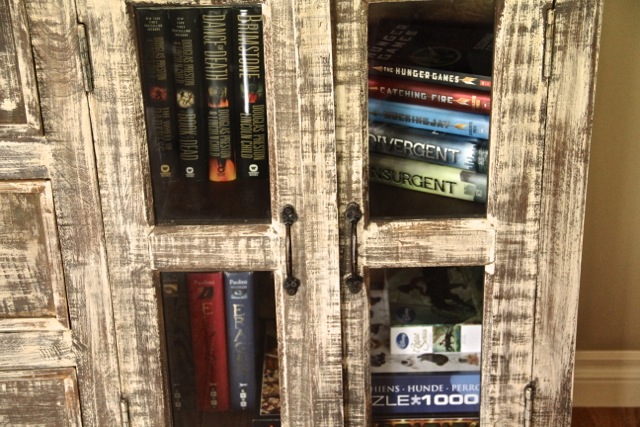 8. I'm really loving these longer, summerish days, but I have to admit that they make going to sleep early a bit of a pain in the butt. For reasons unknown to me, I was feeling extra exhausted last night so I decided to go to sleep around 9:30. It was still bright out 😯 I'm thinking that I need to invest in a good eye mask or something.
9. I'm really digging the new song by Thirty Seconds to Mars…
[youtube="http://www.youtube.com/watch?v=NrFQRn2yYWs&w=560&h=315″]
10. And since today's post started off on a sour note, let's end it on a good one…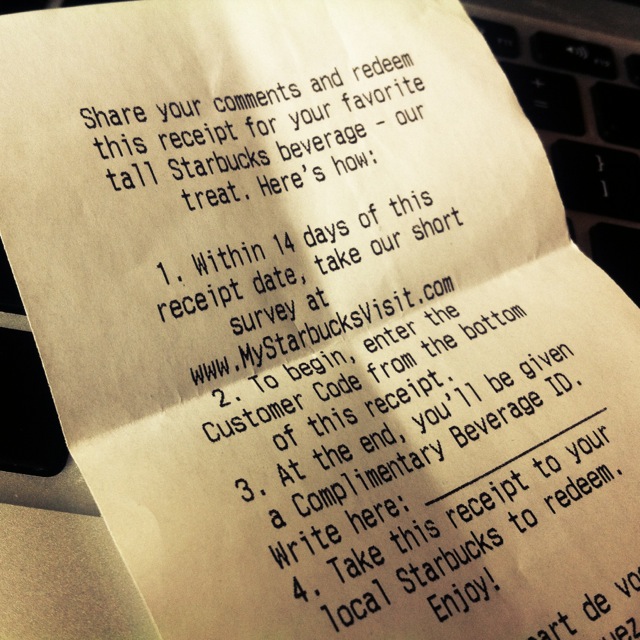 Nothing like free coffee to make you bust out the happy dance 😀
Happy Thursday, friends!
. – . – . – .
Are you a MAC or PC person?
What was your last beauty purchase?
What time do you go to sleep?