Ready. Set. Random!
1. I've come to the very disappointing realization that I can't eat carrots in mass quantities; and by mass quantities I mean I can't really eat more than one serving of baby carrots a day…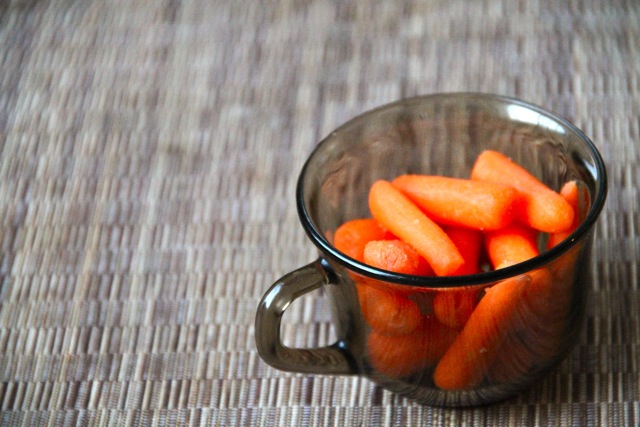 I was BLTing on some baby carrots the other day before I realized that I'd gone through something like 1/3 of the bag in one sitting. No problem, right? Carrots are healthy. Well, I didn't really think anything of it, but my stomach certainly did. Hellooooo what I like to call "squirrely guts" for the next two days. And I know it was the carrots because the same thing has happened a few times in the past. Actually, my stomach seems to have a problem with all of the orange colored veggies in general. Pumpkin. Kabocha. Butternut… Anytime I eat more than a small amount at a time, it takes a few days for my digestive system to sort itself out again. What.the.heck.
2. That was an incredibly long random thought, so here's a shorter one:
And in case you were wondering, the song was Radioactive by Imagine Dragons. Still obsessed.
3. Lately I've been craving (and munching on) raw oats. Is that normal? I don't know what it is, but I'm just loving their taste and texture. So far I haven't noticed any ill effects, but I hate to tempt fate. Will it kill me?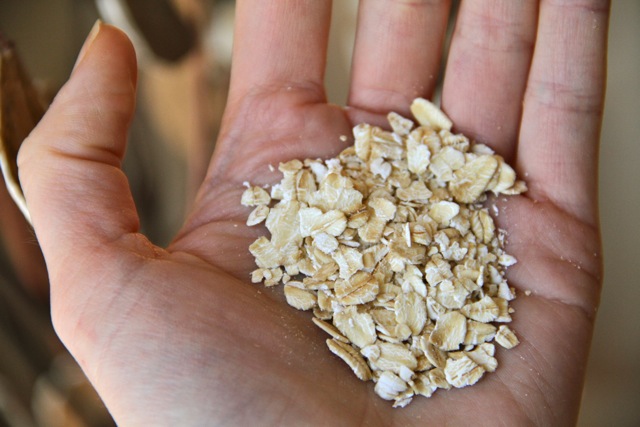 4. What about taking naps with gum in my mouth? Or eating expired cereal?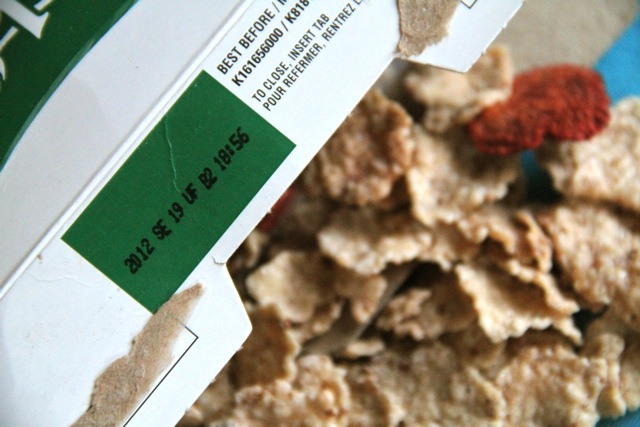 So many bad habits! If I randomly stop posting and disappear, it may mean I either a) choked on gum in my sleep, or b) was stricken with a rare plague that comes from eating expired grains. Hey, you never know…
5. Speaking of not knowing…  I don't actually know the phone numbers of 95% of the people in my contact list. I get a number, put it in my phone, and that's the end of it. If I ever found myself in a situation where I had to dial a number and didn't have my iPhone with me, I'd be up sh*t creek without a paddle in quite an awkward predicament (and yes, that's an official dictionary definition of 'up sh*t creek').
6. I do know that it's pretty much impossible to be in a bad mood after listening to this song. I've had Michael Buble's newest album on repeat since the day I bought it, and yeah… this song always puts a smile on my face.
[youtube="http://www.youtube.com/watch?v=5QYxuGQMCuU&w=560&h=315″]
7. So does this!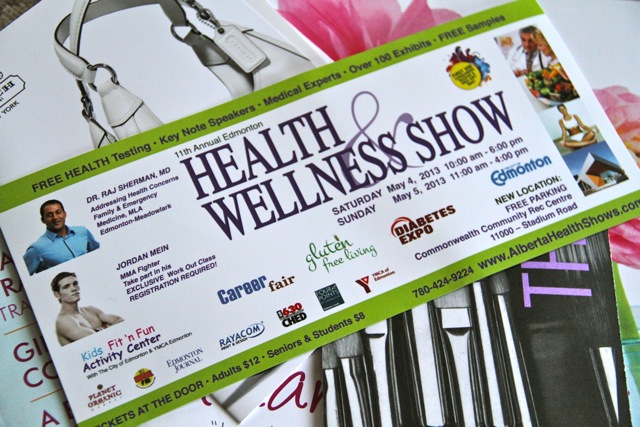 The Edmonton Health and Wellness Show. It's happening this weekend, and I'm 99.9% sure that I'll be going. I've never been to a show like this, so I'm curious to see what they're all about and hopefully learn some new things. The field of health and wellness has been whispering sweet nothings into my ear lately, and I'd like to become a little better acquainted with it.
8. I'd also like to figure out how the heck to get the 46 posts that are sitting in my drafts folder to actually appear on the blog. Apparently there's a lot I want to talk about… I think I mentioned that I might start posting more than once a day waaaaay back in February, and while it hasn't happened yet, it still might.
9. So I'm excited. After months and months of going back and forth on the subject, I finally decided to sign up for Foodie Penpals for May. I figure it's a great way to connect with new people and get introduced to new products. Can.not.wait.
10. I'm also ridiculously excited for a few other upcoming changes that will [hopefully] be taking place in my life. There's so much I want to share with you guys about some of my future plans. So much. But is it time? Will I be judged? Do I care? Gah! So many questions. And as much as I hate cryptic statements like this, the answers are going to have to wait…
Happy Thursday, friends!
. – . – . – .
Have you ever gotten caught holding a rock concert in your car? How do you react?
Do you (or are you planning to) work in the realm of health and wellness? What do you do?
Raw oats: have you tried them?