Happy #thinkingoutloud Thursday! No idea what I'm going on about? Click here!
one million pins, i'm thirsty, and

1. Mind = blown; socks = rocked right off. You know my banana oat Greek yogurt muffins? Those little suckers that always seem to hog first place in my popular posts widget?..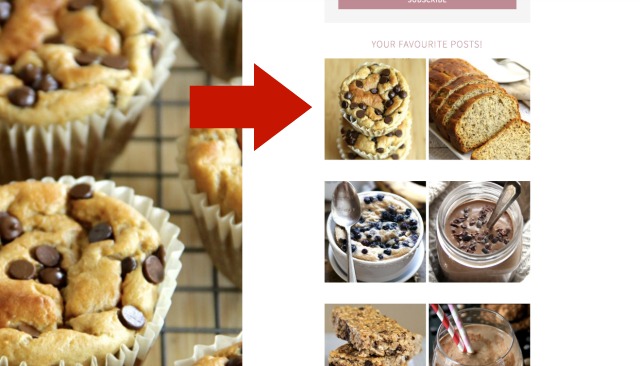 I just realized the other day that they hit over one million pins on Pinterest. One meeeeeeeellion… I don't even know what to say. I don't even think it's really sinking in. All I know is that I'm freaking stoked over the fact that I decided to actually post that recipe since it was one that I was kind of going back and forth on for a while. It's funny… there are times where I'll think a recipe is going to take off and it ends up just doing okay, and other times where the most random recipe will get heaps of attention. Funny in a frustratingly annoying kind of way 🙈
2. To celebrate, I busted out the happy dances whipped up a tribute recipe that I'll be sharing on Saturday. I have a feeling you guys'll like this one, but then again… what do I know. See #1 😂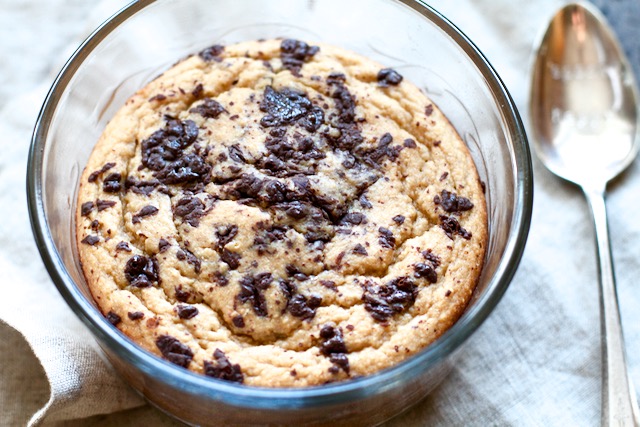 3. And now for the most random thing you'll probably ever see here on Spoons… puppy poop bags!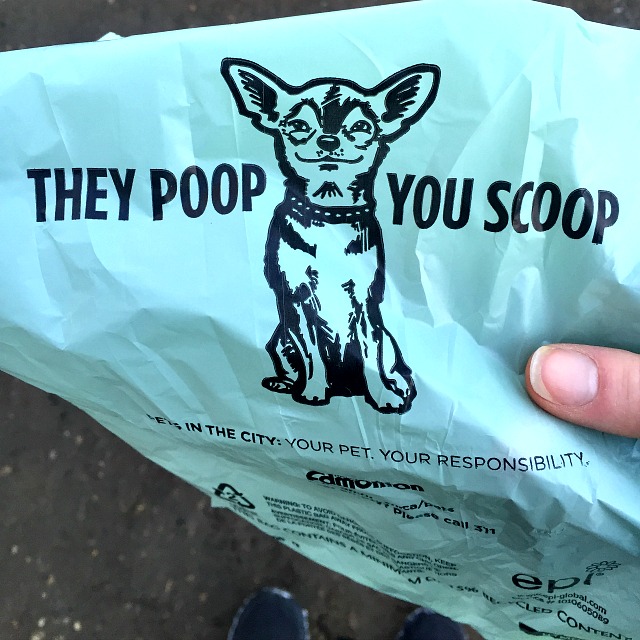 I grabbed this at the off-leash area while I was out with Ky, and I had to share it with you guys because the look on the dog's face seriously cracks me up. What's with the smug grin?!? I mean, I know we're the ones picking up your poops, but that's only because you're not smart enough to use toilets and we don't want to accidentally step in your craps and ruin our shoes. Savvy?
4. So one of my biggest fears came true the other day (read: not actually a fear at all but something that's crossed my mind a few times). I grabbed a carton of almond milk out of the fridge, went to shake it, and realized a little too late that the cap wasn't screwed on all the way. Let me tell you… that sucker came flying off and milk went everywhere. On the floor, on the cabinets, on the walls, on the stove – it was like I just popped open a bottle of champagne. I wish I had snapped a pic, but it was early in the morning and the lighting was bad (#bloggerproblems). Thankfully I'm not one to cry over spilled milk 😉
5. On the topic of liquidy things that you drink, here's where I admit that I haven't been drinking enough water… which is nuts because I KNOW how important it is and it's something I'm always telling other people to stay on top of. I don't even know how it happened! I could blame the cold and say that I haven't really been thirsty, but apparently I have been because I'm pretty sure I experienced some of the symptoms of mild dehydration. Extra fatigue, cravings I couldn't pinpoint, headaches, bloating, heartbeat higher than it should be during workouts… Nothing extreme, but all adding up to make me feel a little out of sorts. And all cleared up when I made it a point to start drinking more. I'm back to my approach of filling up a 2L jug of water and making sure I get through it each day.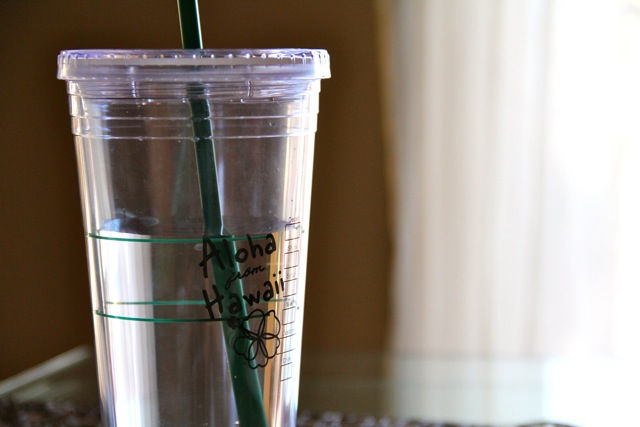 6. Orrrrrrr summer could just hurry up and bless me with an abundance of watermelon so that I could get my fluids in that way. Eh? Summer? What do you say? Hook a girl up!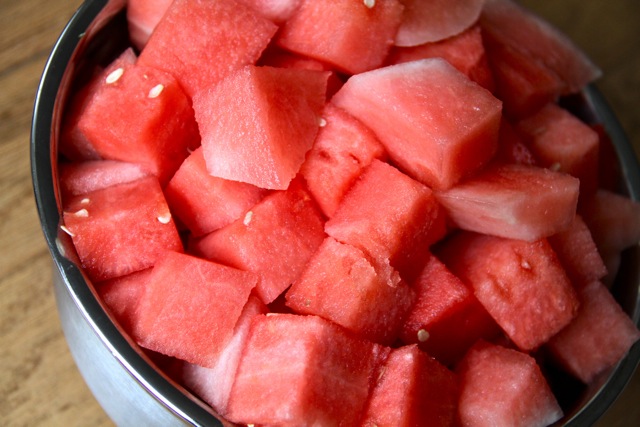 7. Until then, I'll just be over here eating my weight in dates… which I seriously need to restock on seeing as I only have one more piece out of the pound I bought less than a week ago. These ones from Caramel Naturel are just crazy addicting. (Edited to add: that one piece is now gone. In fact, I'm eating it as I type this).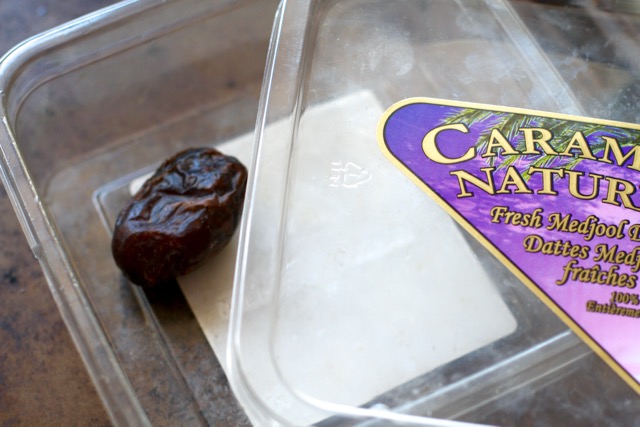 8. Speaking of crazy… the orchid that I got for my birthday is still alive and well, which means that I somehow managed to keep it alive for almost 2 months. I don't know how, seeing as they're supposed to be one of the harder ones to care for and my thumbs aren't exactly green, but there ya go — proof that miracles really do happen.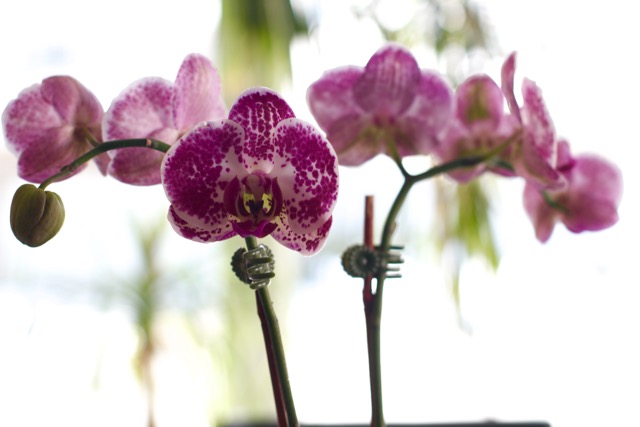 9. And I feel like that's a good note to end things on, but because I know people don't like those odd numbers…
10. … have a happy Thursday, friendly faces! Do something epic 😁


Let's chat!
No questions! Just tell me whatever randomness comes to mind!
More places to find me!
E-mail — [email protected]
Twitter — runwithspoons
Facebook — runningwithspoons
Pinterest — runwithspoons
Instagram — runwithspoons
Bloglovin — runningwithspoons
Snapchat — runningspoons