Happy #thinkingoutloud Thursday! No idea what I'm going on about? Click here!

1. Just in case you ever wondered what my hair looks like after hanging out under my toque (read: beanie) and helmet after a day of snowboarding… Voila!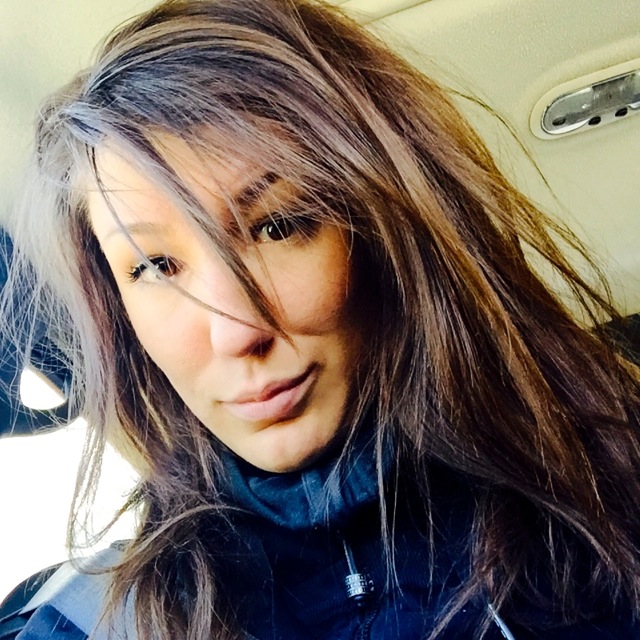 I know, I know… you don't have to tell me. Ridiculously, ridiculously good looking (name that movie!)
2. Actually, I probably should go in and get my hair professionally tamed soon. I'm long overdue for a trim, and my bangs are getting a teensy bit long…
3. Then again, I've been thinking about growing them out, and I usually cut my own bangs anyways so I don't know what I'm going on about in #2. Bear with me. I'm running on minimal sleep.
4. In other news, can we talk about the injustice that is coming home tired after a long day, deciding to use the elevator because you just can't fathom the idea of running up the stairs in your current state, and being blasted in the face with the delicious smell of hot, cheesy pizza as soon as the doors slide open? Tor.ture. This is why I almost always take the stairs.
5. Speaking of stairs, who needs a gym stocked with fancy stairmasters when you live in a very tall condo…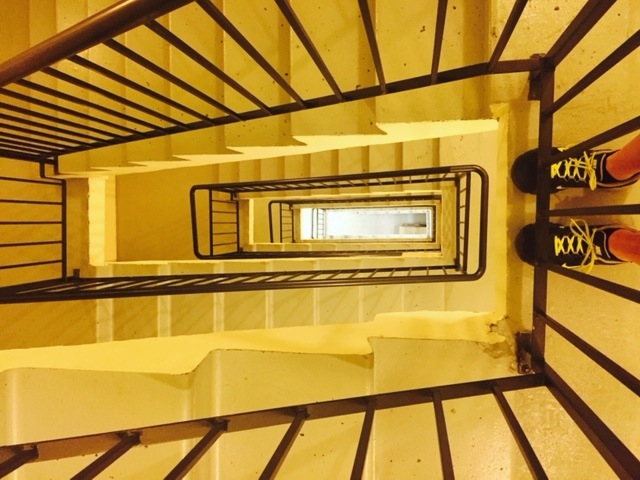 Welcome to where I sometimes work out. And what I mean by that is where I sometimes come to get my blood moving when I feel like I've been sitting and working for way too long. I keep going back and forth on the idea of joining a gym, and the fact that I have a perfectly usable gym and a whole lot of stairs in my building is making that decision a lot harder… especially now that the weather is improving and I'll be able to get outside more. Gah!
6. So I finished reading Big Little Lies, and I definitely recommend it if you're looking for a book that'll make you lose sleep because you just can't wait to find out what happens next — it's a whodunnit done right, with just the perfect balance of humour and seriousness. Moriarity has such a clever way of writing, and she weaves her stories in a way that'll leave you guessing until the very end. Loved it. But now I have no idea what to read next.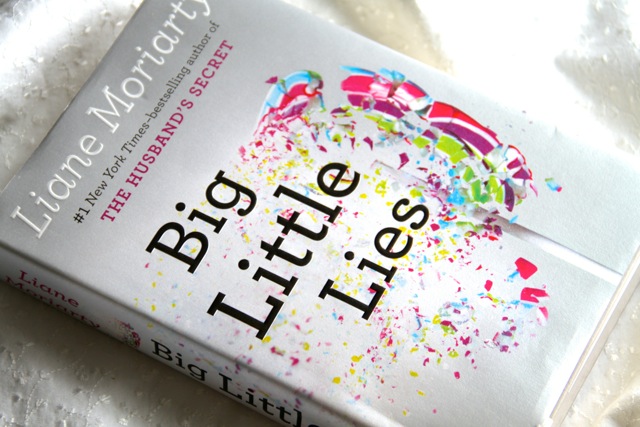 7. Actually, I probably won't have as much time to read since I'll [hopefully] be spending more time colouring. I love colouring as a way to relax, and I've wanted a more "grown up" book for a while now, so I ordered this Enchanted Forest one off Amazon. Now to wait for it to actually get here…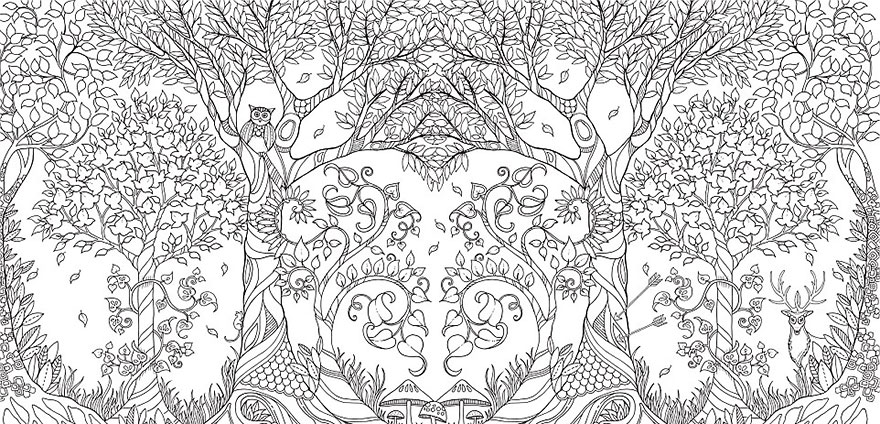 [source]
8. And I feel like I haven't posted a recipe in forever… which is probably because I haven't. BUT! I do have one coming up for you tomorrow, and it involves these sweet little guys right here…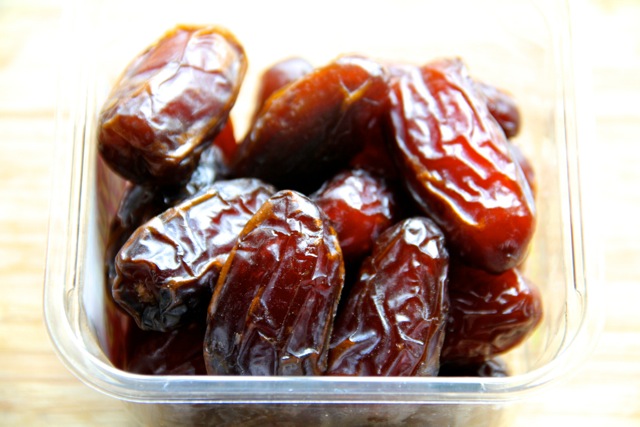 Happy Thursday, friendly faces! 😀


No questions… just tell me whatever comes to your mind! 😀
More places to find me!
E-mail — [email protected]
Twitter — runwithspoons
Facebook — runningwithspoons
Pinterest — runwithspoons
Instagram — runwithspoons
Bloglovin — runningwithspoons