Happy #thinkingoutloud Thursday! No idea what I'm going on about? Click here!

1. Alrighty! Time to spill the beans on the mysterious trip I told you about last week! Even though it might not be so mysterious if you read my last Link Love post or if you follow me on Instagram…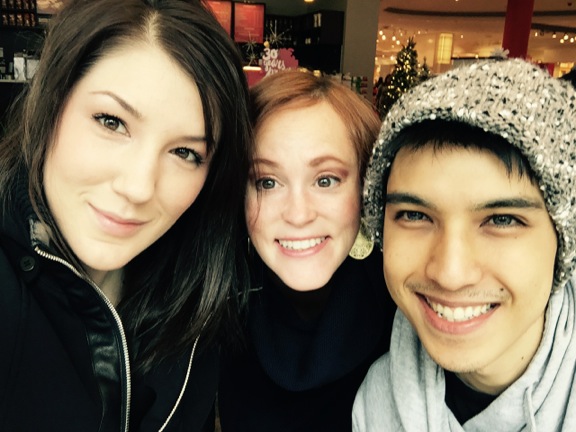 That right there would be The Spoon, The Clean Feets, and The Big Man (aka: me, Meg, and Arman), and if you're wondering how we all ended up in the same place at the same time, it's because we decided to have a mini blogger meet up when Arman announced that he'd be in Toronto for a little while. Is that crazy? Heading across the country to hang out with people that you met online? Well, put that way, maybe… but it was actually a great weekend spent with great friends, so let's get to recappin'!
2. It all started last Thursday morning when I woke up waaaaaaaaay too early (read: 3:45 AM when my flight was at 10) after tossing and turning all night long. As much as I love to travel, I'm not really the biggest fan of travelling alone… especially when I'm basically flying by the seat of my pants and don't really know what to expect when I get to where I'm going. I had a hotel room and a roomie…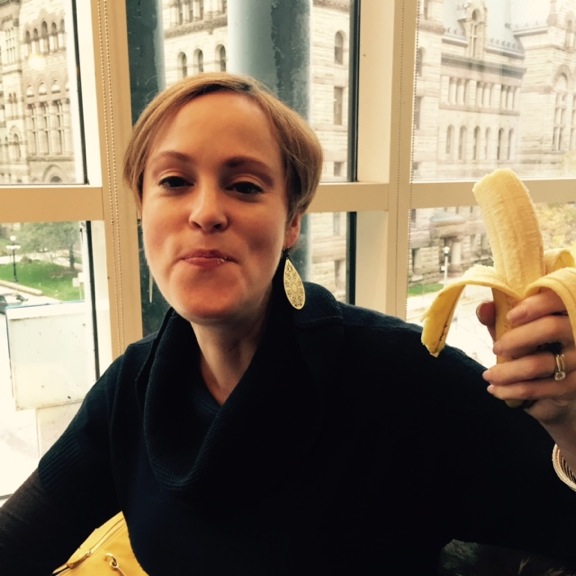 Meghan rocking the #publicbanana
… who kept me up way past my bedtime with damn good chats and SATC marathons, but other than that? Nada. Needless to say, I was a lovely mix of sleepy and stressed.
3. That being said, I was in dire need of a coffee IV, but it probably wouldn't have gone over so well with security, so I settled for some Starbucks instead… in my first red cup of the season!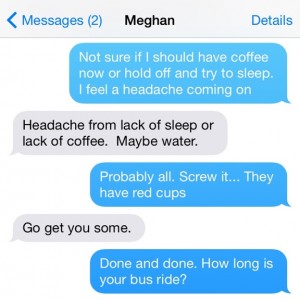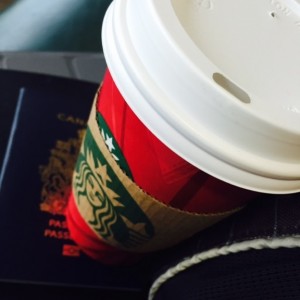 4. Followed eventually by a second (with a side of CN Tower)…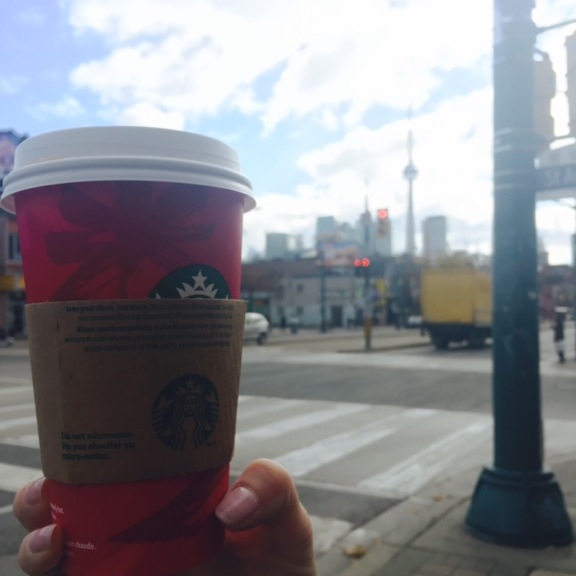 A third…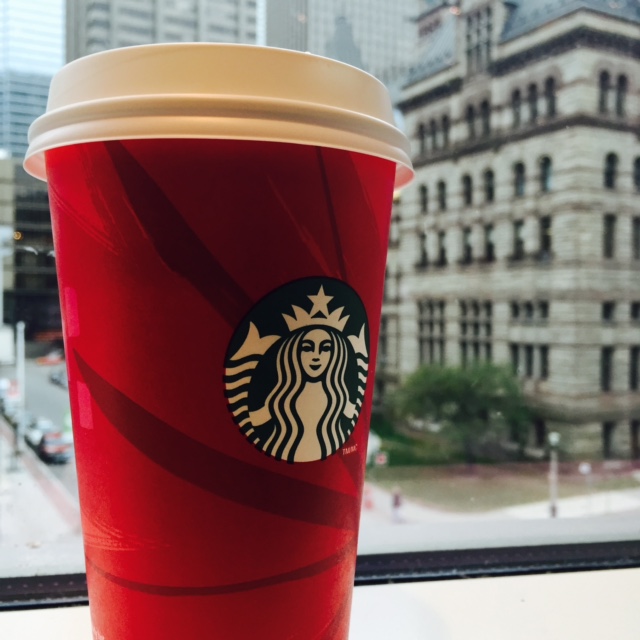 And a fourth…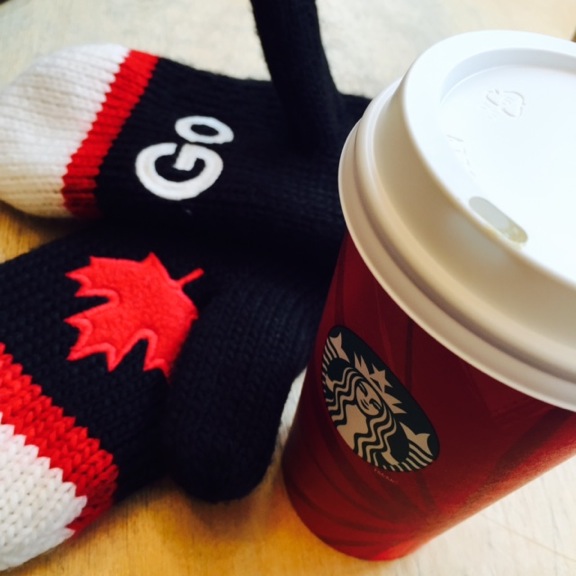 Not all on the same day, mind you. And don't you just love how I felt the need to take pictures of all my #redcups? Apparently I was making up for the fact that I hadn't been able to find them in Edmonton up to that point. Moving on!
5. The view from the hotel room was pretty…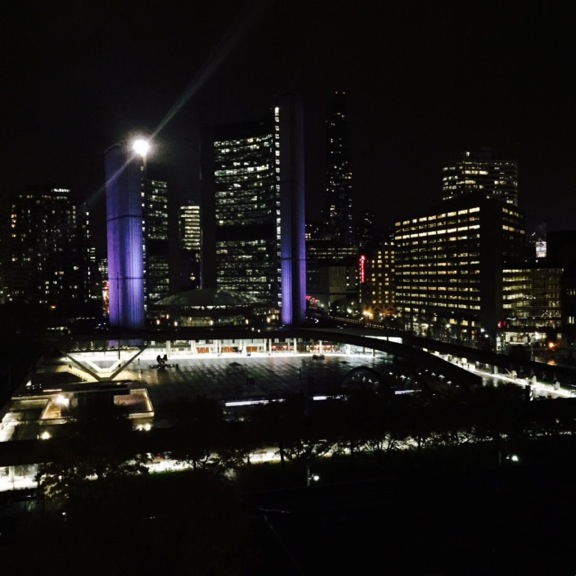 6. And I loved how downtown Toronto had a nice mix of the old and the new…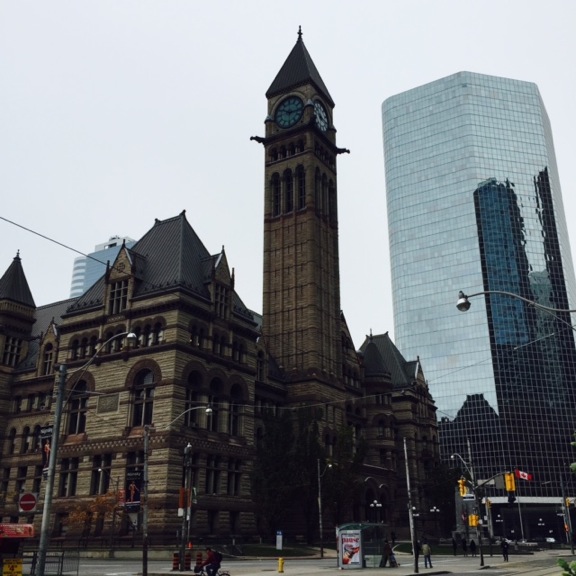 City hall.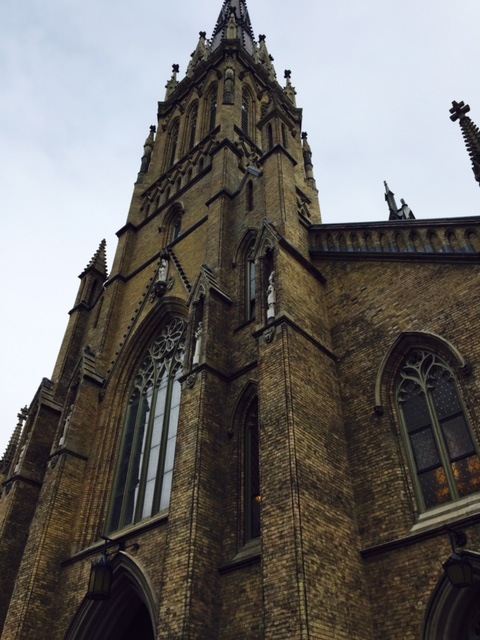 St. Michael's Cathedral.
7. But my absolute favourite part of the entire trip, was definitely the people…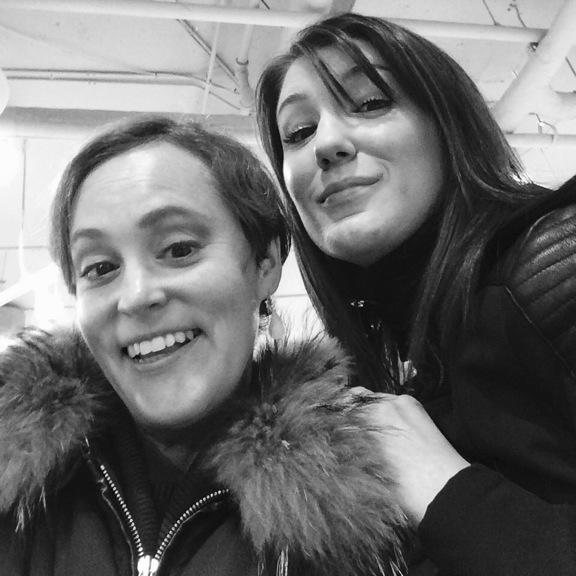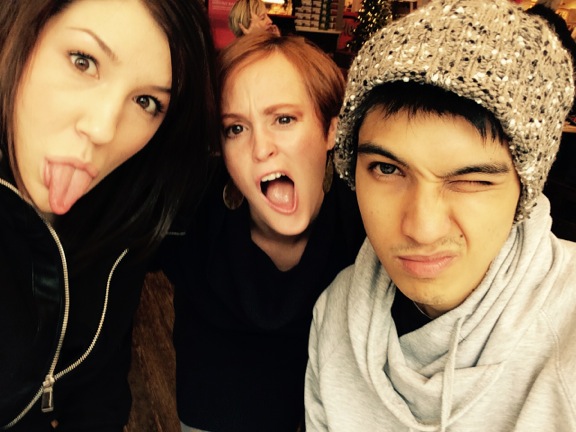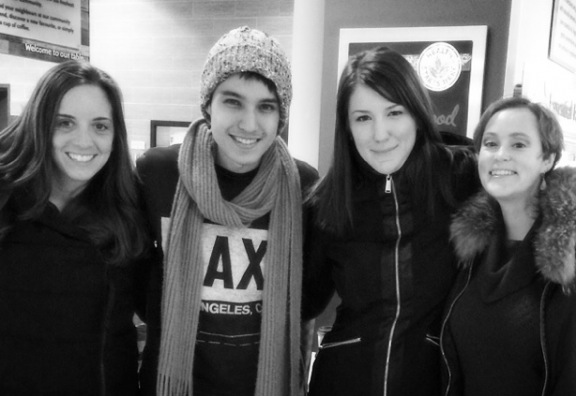 … and dog! (aka: The Prince)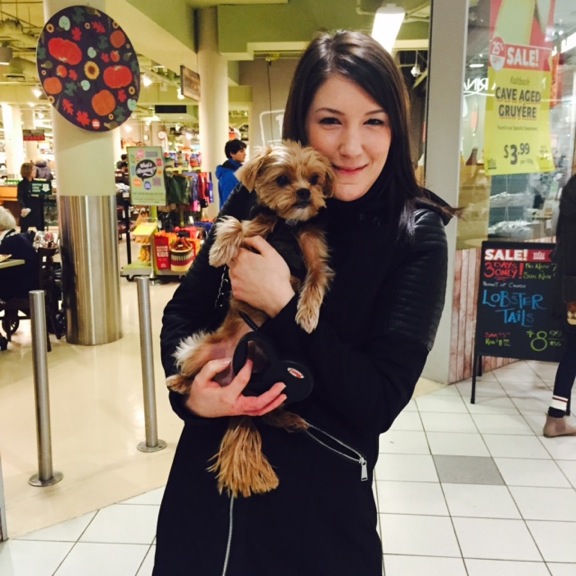 We briefly entertained the idea of checking out some of the sights and sounds that Toronto had to offer (CN Tower, Ripley's Aquarium, Second City, Royal Ontario Museum), but no one was really in the mood to play tourist… we were more than happy to just wander around downtown (or hang out in Whole Foods for 3 hours) and chat. That's the thing about good friendships — you don't really need much else. My only complaint is that circumstances got in the way of me being able to meet Chelsea and Davida, but there's always next time.
8. I did, however, have the pleasure of meeting a pretty amazing lady named Shannyn, who not only took time out of her day to show Meg and I the city, but went out of her way to find peanut-free restaurants that I could eat at. I then went on to commit the biggest blogging fail ever by not grabbing a picture with her. All the more reason to go back!
9. Speaking of going back… I may have shed a tear or two when I had to part ways with the gang. And then another tear or two when I didn't get a window seat on the way home. I don't use the bathroom enough on airplanes to appreciate an aisle seat, and not being able to look outside not only makes the flight feel 10x as long, but makes me feel every little bump and dip even more as well. Not a fan.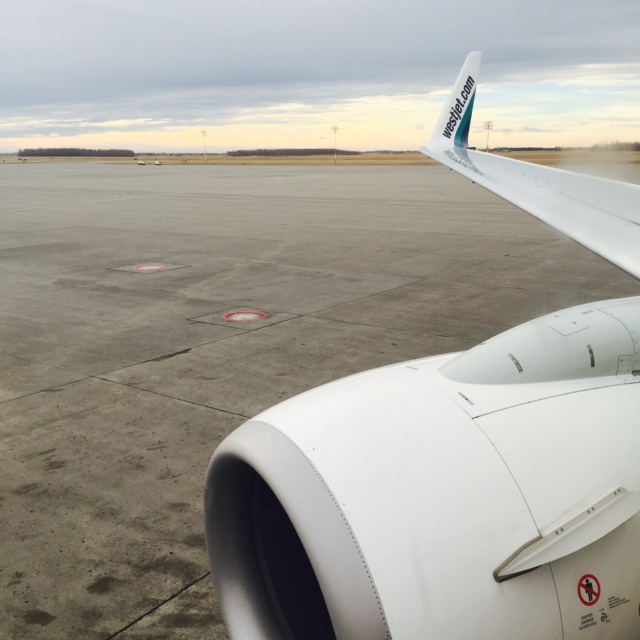 10. Aaaaaan that's that! I hope you guys are having an awesome Thursday, and before I go, I just wanted to quickly thank you for all of the support you've been showing Spoons. Last week's ToL was the biggest one yet, and the Link Love roundup keeps growing as well. You guys rock my socks off <3


No questions… just tell me whatever comes to your mind! 😀
More places to find me!
E-mail — [email protected]
Twitter — runwithspoons
Facebook — runningwithspoons
Pinterest — runwithspoons
Instagram — runwithspoons
Bloglovin — runningwithspoons