Happy #thinkingoutloud Thursday! No idea what I'm going on about? Click here!

1. The best part about being [slightly] jet lagged is the fact that it kind of put me back on a more normal sleeping schedule. Not that going to sleep at 9:30pm and getting up at 4:30am was the worst thing in the world (*snort*), but I kind of prefer the whole 11:30-6:30 thing I've got going on now. Sometimes I'll even force myself to stay up a little later just so it'll help me sleep in. I mean, I love early mornings and all, but waking up 4am makes the day feel really, really long; and it kind of sucks to look at the clock and realize it's only 10am when it feels like it should be 2pm.
2. Speaking of the longer days! Are we loving them or are we LOVING them?!? I went out for a little walk at 8:30pm to get some fresh air after being in the kitchen for most of the day (cookbooking is no joke!), and it was still pleasantly bright out. It's a big change from Hawaii, where the sun was setting at around 6:30.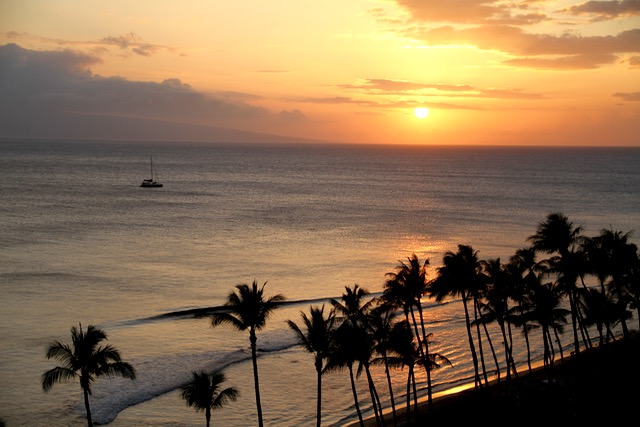 3. So I brought two things home with me from Hawaii: a pretty decent tan (for me… I'm still pretty pale comparatively) and a serious cereal addiction. I mean, I already had a pretty big one going in, but Hawaii definitely kicked it up a few notches. I went through almost 3 boxes of cereal in the 10 days I was there, and the habit's been going strong ever since… namely with these, these, and these.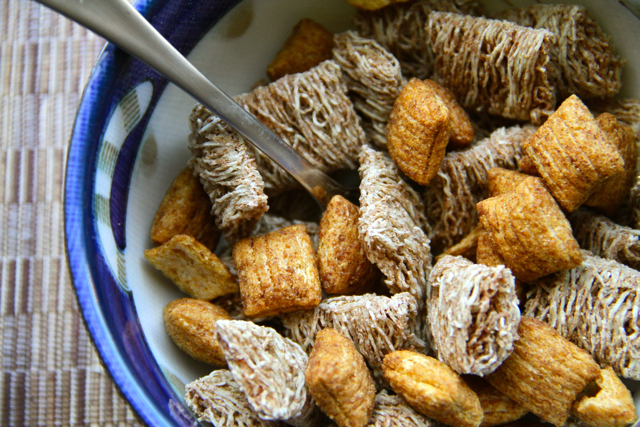 4. In other food news, I was happily (yes, happily) going to town on some applesauce the other day and I thought to myself: "man, this is the best tasting applesauce I've ever had!" Turns out the reason it was so good was because I accidentally bought the sweetened kind without noticing 😂 The sweet-tooth is real, my friends. And it reigns supreme. Actually, I should probably go back to making my own homemade applesauce again.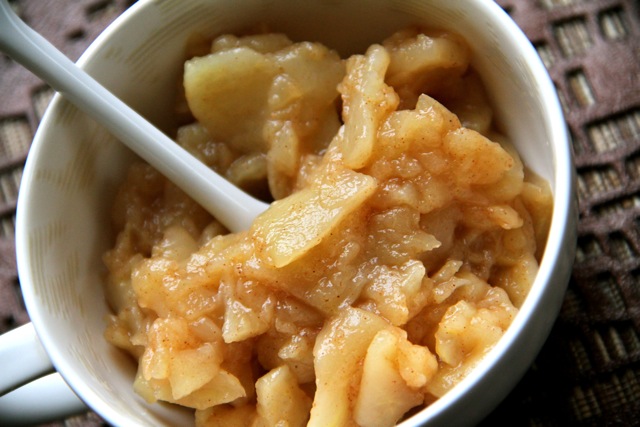 5. Can someone please tell me why most medical/professional buildings have such creepy hallways?! I was only in there to have my yearly eye exam, but the heebie jeebie vibes were real. And the best part is that my optometrist's office is at the veeeeeeery end of aforementioned ominous hallway.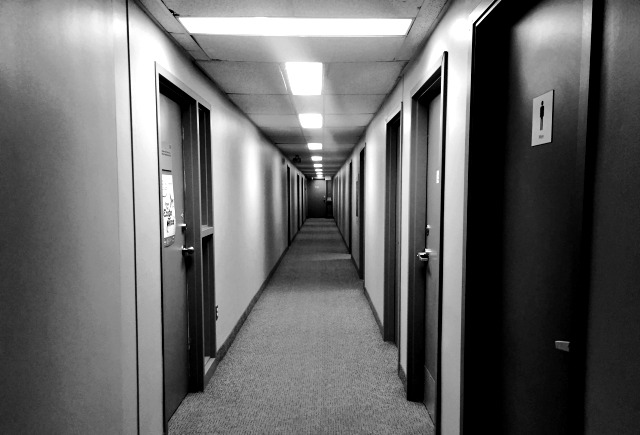 6. I seriously love my doctor, though. I've had the same one since I got my first pair of glasses at age…. err… 10? and he's always telling me stories or giving me eyeball biology lessons when I see him. Yesterday's lesson was all about the anatomy of the eye, and I had a chance to see pictures/scans of the inside of my eyeballs (creepy) and even some pictures/scans of eyeballs that had cataracts, haemorrhages, and macular degeneration (also creepy). Pro tip: to keep your eyes healthy, eat lots of leafy greens, orange bell peppers, and goji berries. Each of those contains high amounts of lutein and zeaxanthin, which are two carotenoids that help prevent macular degeneration. Learn something new every day!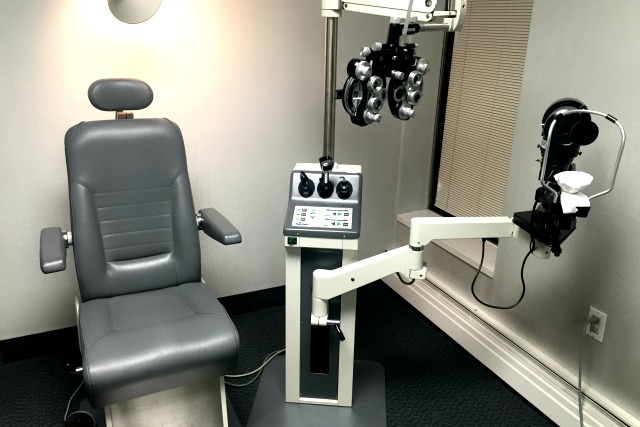 7. On that note, if you wear glasses/contacts, how old were you when you got your first pair? I feel like I needed them super early, which is weird because no one else in my entire family is near-sighted, and I didn't even watch a lot of TV or have a computer as a kid. I'm also the only one who has a life-threatening food allergy. Yessssss.
8. And last but not least, time for a little cookbook Q&A! I've been getting quite a few questions regarding the book, so I figured I'd answer some of the more common ones here:
When will it be coming out? I don't have an exact date for you guys just yet, but I do know it'll be early 2017. As soon as I find out, you guys will be the… err… second to know. Possibly third if Mama Spoons gets to me first 😂 And the closer we get to the publication date, the more details I'll be able to share.
Will it be all new recipes or ones that are already on the blog? Brand spankin' new, baby! Besides 2 or 3 personal favourites that I really wanted to put in there, it'll be 80 new recipes that I've been making behind the scenes and just not telling you about 😜
What kind of recipes will they be? So you may have noticed that there's been a lack of flourless muffins around these parts for the past couple of months, and that's becauseeeee…. that's the concept for the book! Healthy flourless muffins, as well as some flourless brownies, bars, and cookies. I've completely revamped my go-to flourless muffin recipe and I seriously can't wait for you guys to see all the tasty flavour variations I came up with 😁


Let's chat!
No questions! Just tell me whatever randomness comes to mind!
More places to find me!
E-mail — [email protected]
Twitter — runwithspoons
Facebook — runningwithspoons
Pinterest — runwithspoons
Instagram — runwithspoons
Bloglovin — runningwithspoons
Snapchat — runningspoons