I've been keeping things pretty light around these parts lately, and it's not because I have nothing serious to talk about, but because I can't make sense of the more serious topics that I do want to talk about. Remember how I mentioned that I wanted to write a post addressing my thoughts on "constantly feeling like I have to be on guard with diet and exercise to make sure that people don't think I'm falling back into old habits"? That was last Monday, and to be honest, I'm no closer to figuring out what I want to say about the subject now than I was back then. Sigh.
But enough is enough. Having this float around in my head is starting to drive me crazy, so it's time to sit down and get 'er done… or out, as it were. Apologies in advance if this makes little to no sense – I'm just going to type the words as they come and worry about the coherence factor later. Or never. Here we go…
I realize that my blog doesn't exactly make my eating habits out to be all that clean…
I eat a quite lot of sugar (the good and not-so-good kind)…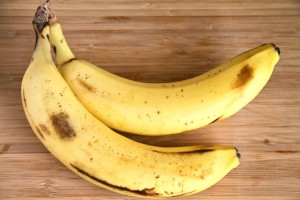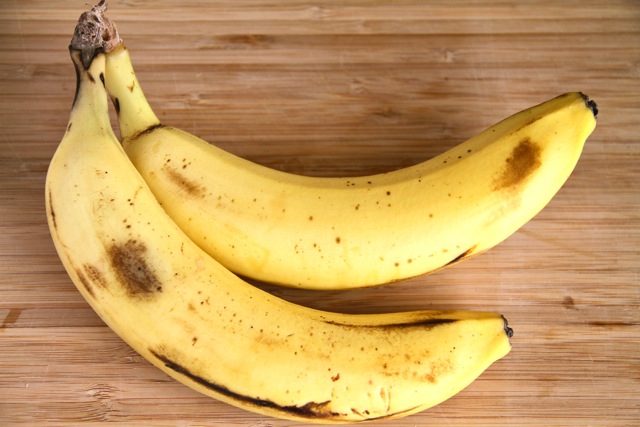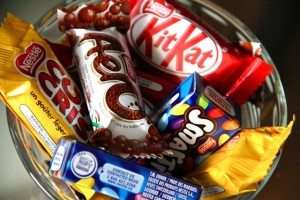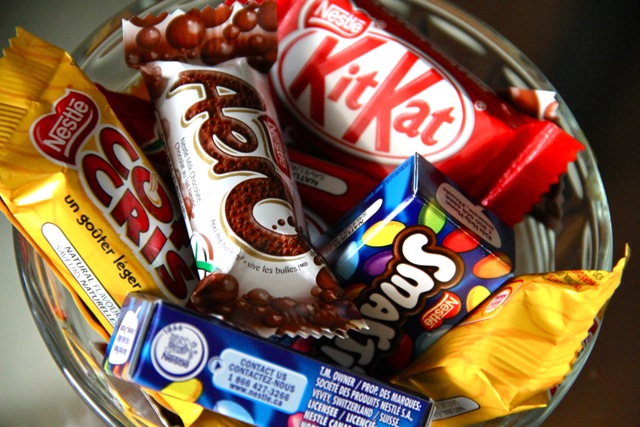 I don't always eat my veggies…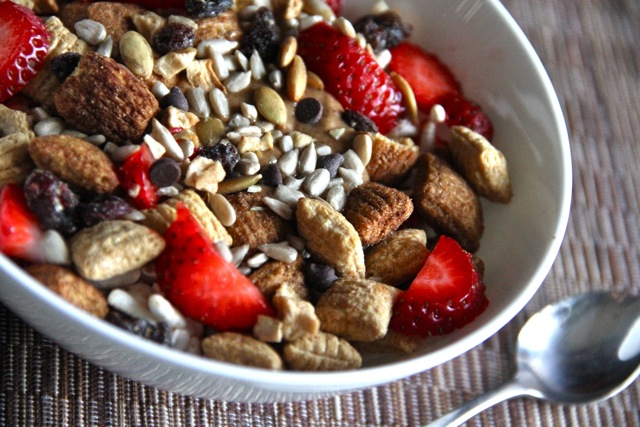 Breakfast for dinner, anyone?
I eat processed foods on occasion…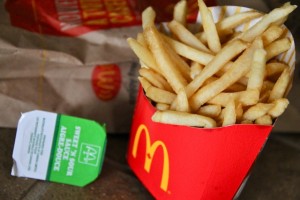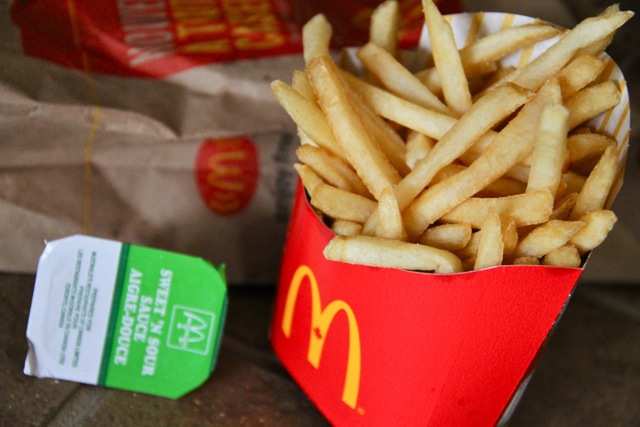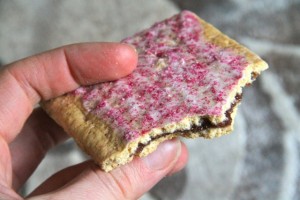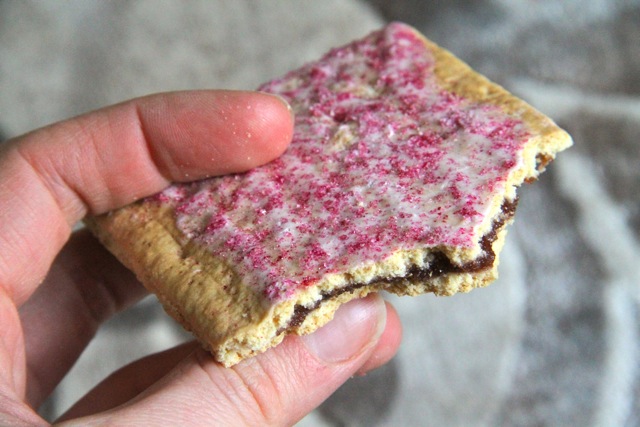 I treat myself on a daily basis…
And I don't sweat every day; unless it happens to be really hot, which it hasn't been in quite a while.
Needless to say, I'm definitely not a poster child for a clean and healthy lifestyle. But I'm okay with that. Why? Because I was probably the unhealthiest that I've ever been back in the day where I was a healthy living poster child. It didn't matter that I was eating plenty of veggies. It didn't matter that I never touched process foods. It didn't matter that I avoided white sugar and flour. It didn't matter that I was going to the gym 5 or 6 days a week. All of that meant nothing because my mind was in a bad place and that one thing seemed to negate all of the other "positive" things I was doing. It wasn't until I eased up on my restrictive, obsessive, "must eat 100% clean, 100% of the time" mentality that I started to feel (and look) better.
But the thing is…. my eating and exercise habits aren't even that bad – they're actually quite good – I just feel like I have to highlight the not-so-healthy aspects of them to prove that I'm healthy. I mean, what would people think if I told them I just snacked on an apple? And heaven forbid all I wanted was a salad… Those are the kind of things that you only do within the confines of your own home.
So I share my more interesting eats…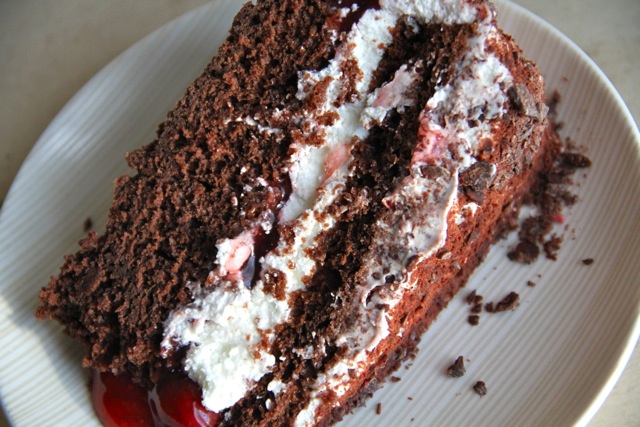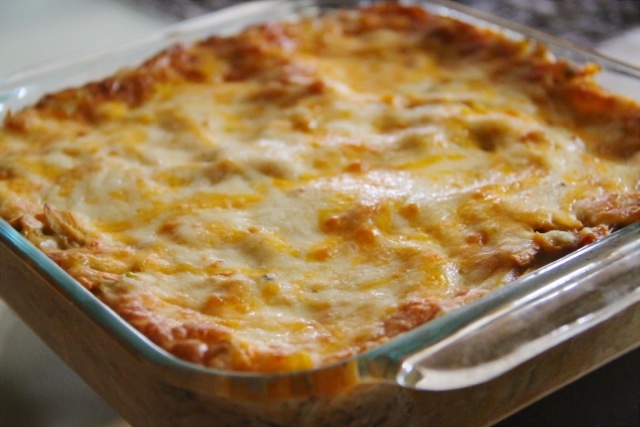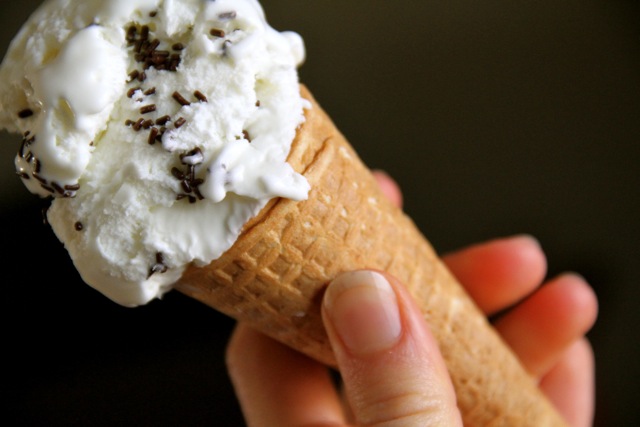 … while keeping the healthier ones hidden…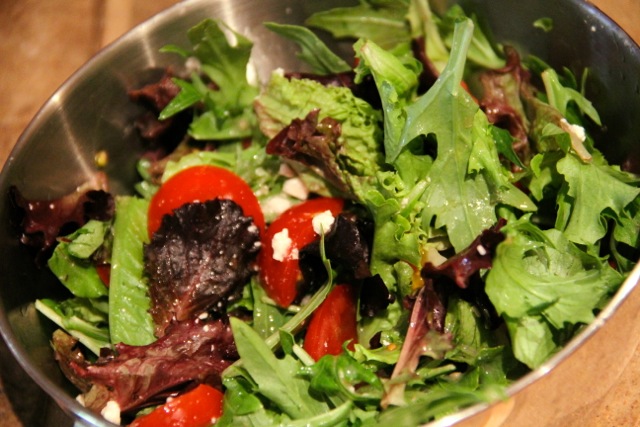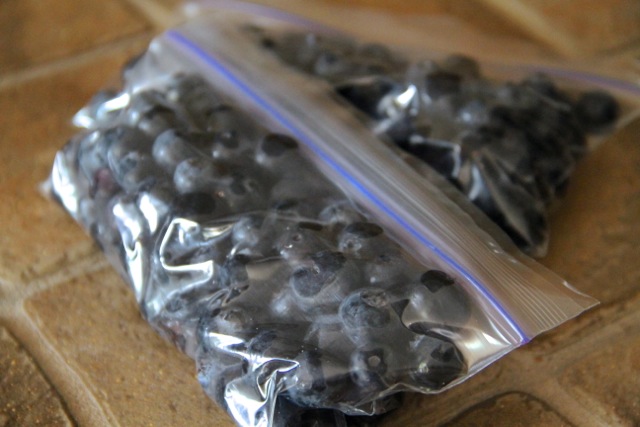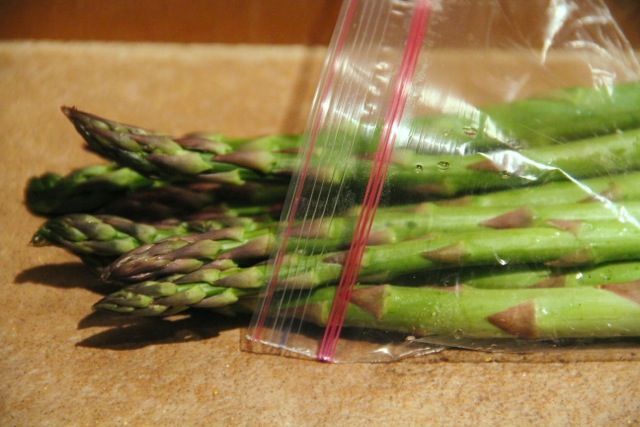 But it's starting to feel fake. I'm tired of constantly feeling like I have to project a certain image, and I'm tired of seeing healthy as something negative – these days it almost feels like the healthier you try to be physically, the unhealthier you must be mentally. Maybe it's all in my head (a lot of it probably is), but I feel like I have to go out of my way to bring attention to my unhealthier habits just so people don't assume that I'm going back to my "health"-obsessed bad habits. The constant vigilance is starting to take its toll though. Heck, I don't even feel like I'm allowed to talk about healthy eating and exercise because of the negative connotation those things have in my mind, much less do those things myself.
Feeling guilty for wanting to be healthy? Strange, I know.
It's a mindset I really need to get over. Yes, healthy habits are often taken to the extreme, thus becoming unhealthy habits, but there's nothing wrong with the habits themselves – it's the mindset behind them that matters. It's like when a guy buys a girl flowers – the act itself is sweet, but if he's only doing it for a better shot at getting into her pants well then… no longer so sweet. But I digress.
The point is, I developed quite a nasty bias against the whole idea of healthy living as a result of my eating disorder, which caused me to slingshot in the opposite direction in my recovery. I need to work on finding that balance, that middle ground. I've always had a passion for health and fitness, and I miss being able to engage in those things without second guessing myself or feeling guilty…
. – . – . – .
Can anyone relate to my bias and/or guilt?
Bloggers, do you feel like you need to be careful when it comes to how you project yourself?