Happy Wednesday, friends!
You know I'm not going to be able to start on today's post without thanking you guys for all of your great discussion on my last one, so let's just get that out of the way first, shall we? When it comes to the stigma associated with healthy living, many of you feel the same way, many of you say that I have nothing to worry about, and many of you read without saying anything at all 😛 The take away message? You're basically damned if you do, and damned if you don't – someone will always have a problem with something that you do, so at the end of the day, you've just gotta do what works for you. And at the beginning of the day, what works for me is a good breakfast…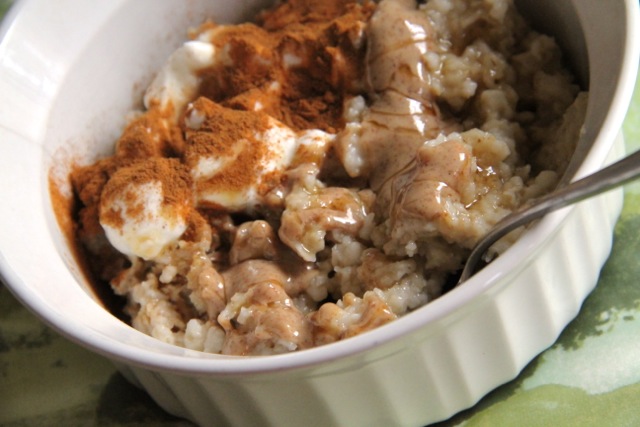 Oats topped with Greek yogurt, almond butter, honey, and lots and lots of cinnamon.
… followed by a quick walk outside….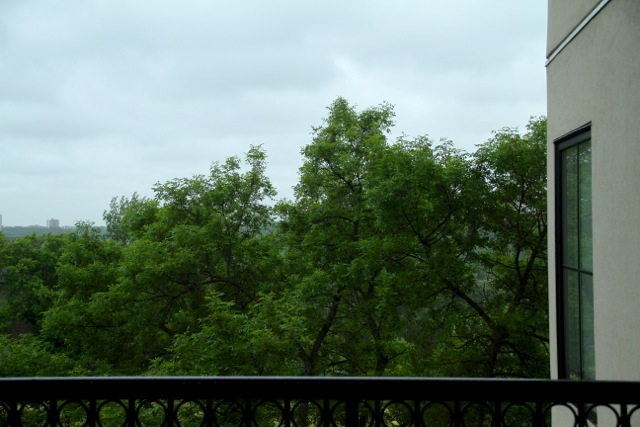 If you recall, I wake up kind of ridiculously early, which becomes oddly convenient considering that the early morning is my absolute favorite time to head outside; either that or the early evening. Truth be told, I'm not the biggest fan of the hours between 8 AM and 8 PM. I realize that sounds kind of wonky, and that's not to say that I suffer through the days in a perpetual funk, but those hours just feel too… busy… to me – I like the stillness of dawn and the peace of dusk. I also like snacking primarily on fruit in the AM…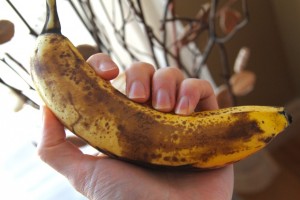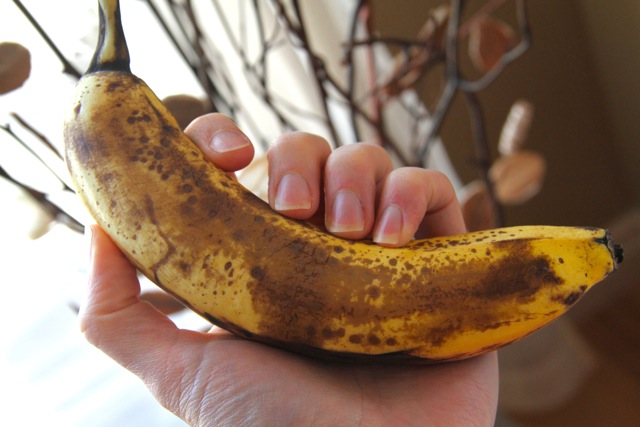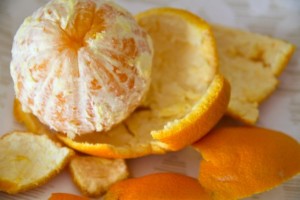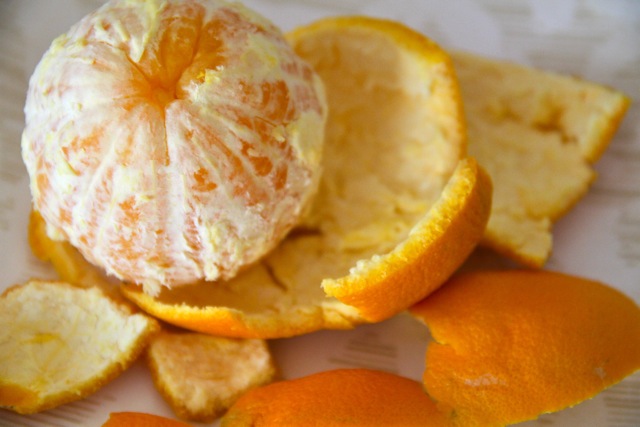 Recycled pics, but I promise my fruit usually looks the same…
… treating myself to a coffee after work…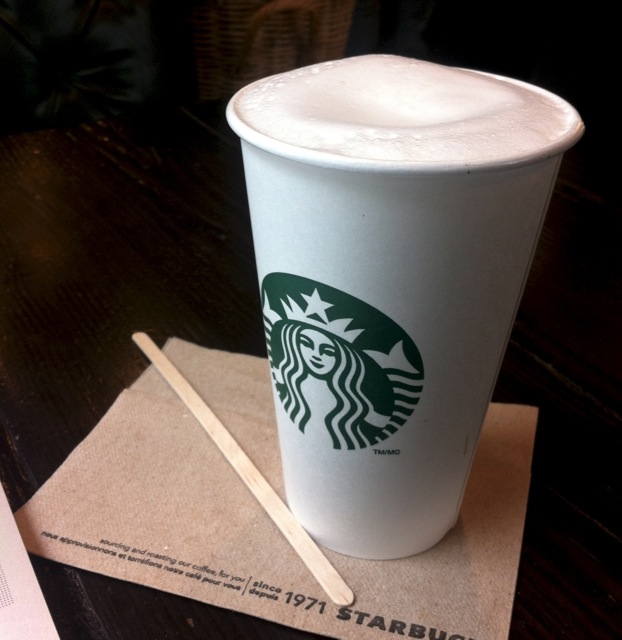 Dry cappuccino from Starbucks.
… munching on something while I prep dinner…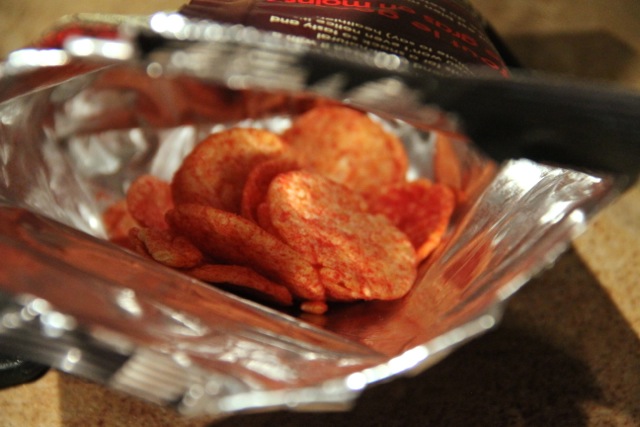 Ketchup Popchips.
… and ending my day with a bowl of cereal…
Plain Greek yogurt topped with Kashi Cinnamon Harvest, half a banana, homemade applesauce, almond milk, and almond butter.
Sometimes I even throw a little bit of lunch and dinner into the mix ;)…
Leftover chicken enchilada casserole…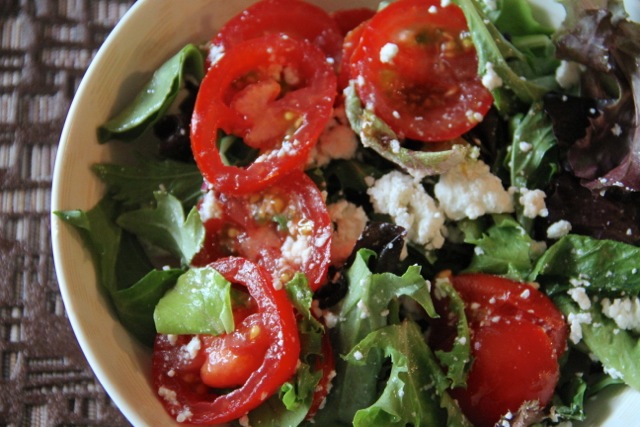 … and a basic salad with feta.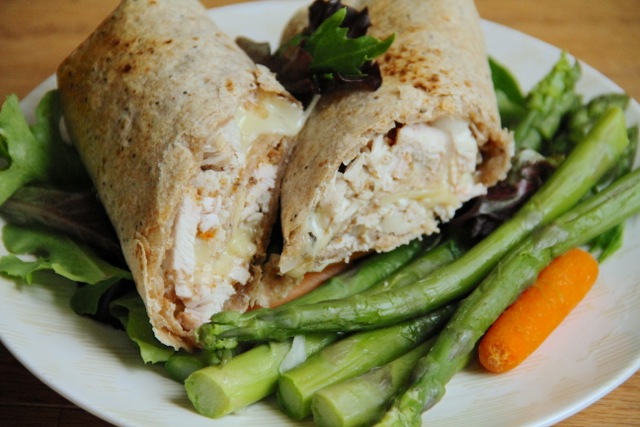 Grilled chicken and cheese wrap with roasted asparagus and baby carrots.
And that right there is a very me What I Ate Wednesday. No hyper-focus on healthy foods or spending time highlighting unhealthy foods – just eating in a way that feels completely natural… even if that, apparently, doesn't involve any kind of dessert 😯
I always thought I was a "dessert a day" kind of girl, but after putting together my post last night and realizing there wasn't anything I could really call a traditional dessert in there, I guess maybe I'm not? Granted, these days don't really come around all that often, but they do come around. I mean, you guys know how much I enjoy my cookies and chocolate, but there are some days where I'm just not feeling it, so I don't bother trying to force it – it's nice to be able to have that choice (I know Laura knows what I'm talking about). It's funny because I've always thought of veggies as being something that you have to force in, but there you go…
Happy Wednesday, friends 😀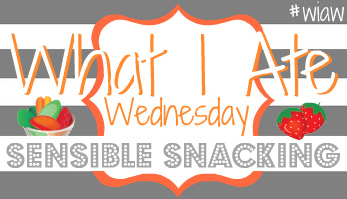 . – . – . – .
If you're a runner or a walker, when's your favorite time to head outside?
Do you eat dessert every day?