1. Since I've been all about the honesty lately, there's something I'd really like to get off my chest. Ahem. I've been drinking instant coffee lately…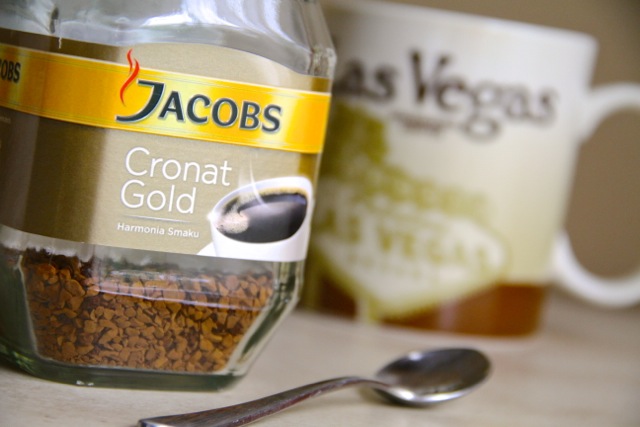 Why am I ashamed to admit it? Because of how prissy I can be when it come to how I like my coffee when I'm out. That and instant coffee just feels like it belongs on the lowest rung of the coffee ladder… it's like wine from a box. But I can't help it! My Keurig is broken so I initially turned to instant coffee because I was too impatient to wait for my French press to brew, but now? I kind of like it… I am properly ashamed 😳
2. I also really like taking a tumbler full of coffee with me when I go on my morning walks…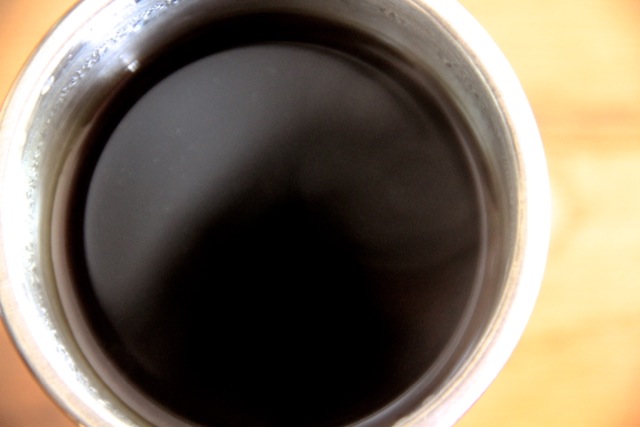 I don't know what it is, but there's something about having coffee (or really, anything to hold and eat/drink) that makes my walks so much more enjoyable. Now all I need is a cuter tumbler…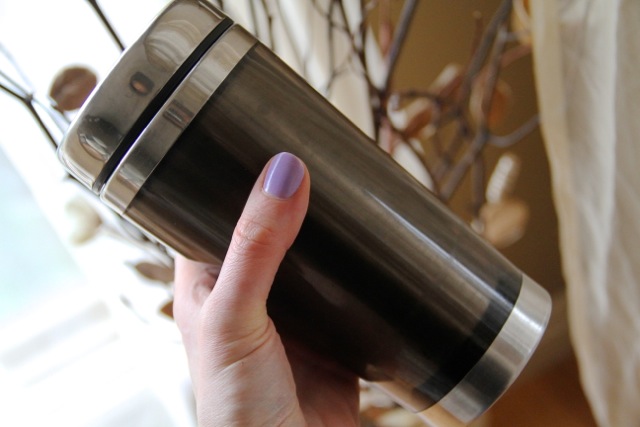 3. But at least I have the most adorable napkins!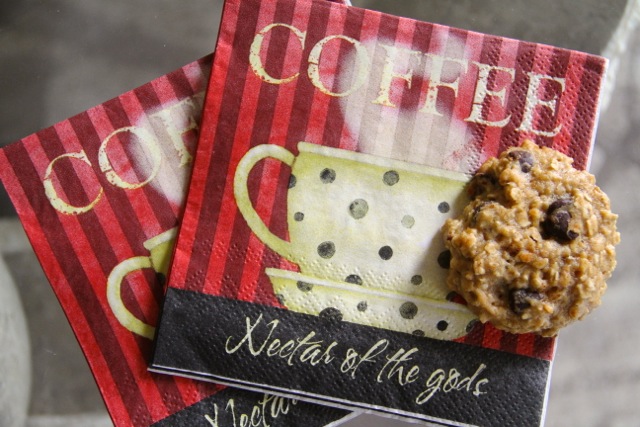 I saw these at the store the other day and had to pick them up – I've been referring to coffee as the nectar of the gods for years now, so these were basically made for me. That and the only other napkins I had were Christmas themed ones, which made having people over at any other time of the year a little awkward.
4. Can we just talk about my nails for a second? I am in love with this color…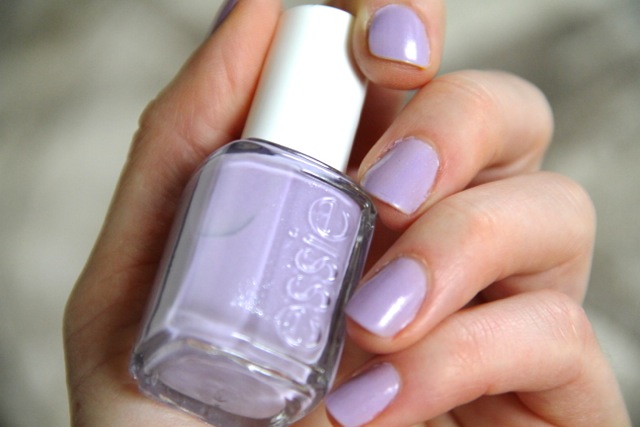 Essie's Full Steam Ahead
… and can you believe that those babies are a full 3 days old? I know I've basically done nothing but complain about Essie polishes and their tendency to chip faster than anything, but they must be improving their formula or something because I'm really impressed with my newest ones.
5. I'm currently sitting in Starbucks while I write this… The girl sitting at the table on my right side is left-handed and it's making me jealous (although her biology homework is not). I always wanted to be left-handed… For whatever reason, lefties always seemed way cooler to me. As it stands, I'm a boring rightie.
6. The guy sitting at the table on my left side is seriously consumed by an epic game of Tetris. We're talking sweat-on-the-brow, mad concentration here. I love Tetris. And Snake. And Pacman. And Pong. Oh, how I miss those good old 8-bit 80's arcade games.
7. At least I have Candy Crush!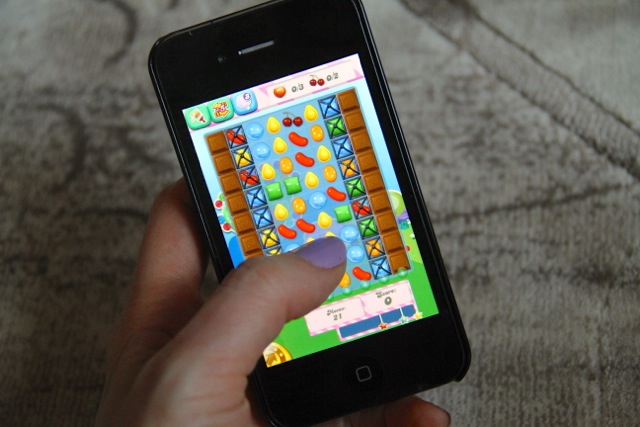 Although, to be honest, I'm really starting to consider that a not-so-good thing. The number of hours that I've devoted to this game is getting a little ridiculous… And I'm pretty sure that I'm going to end up breaking my phone if I keep tossing it around as a result of my frustration. I'm currently on level 62, and it's gotten to the point where I'm constantly going back to play earlier levels to make myself feel better. And don't even get me started on the chocolate… my view of the delicious treat is forever tainted.
8. I don't know what it is, but I've been crazy thirsty lately – sometimes it's not even noon yet and I've already made it through most of the minimum daily water requirements. It hasn't even been that hot so… I really have no idea what's up. Hopefully it settles down, though – making a trip to the bathroom every 30 minutes is getting to be a bit of a pain.
9. I haven't come across any new songs that have wowed me lately, so let's see what iPod shuffle brings up…
[youtube="http://www.youtube.com/watch?v=-SHNE8vaLEY&w=560&h=315″]
10. And last but not least, guess where I'll be headed in September?!? Healthy Living Summit!!!

I've been wanting to attend a blogger meet-up for a few years now, but I always chickened out at the last minute… only to completely regret it afterwards. Not this time – this time I'll be there. To be honest, I'm mostly interested in finally being able to meet some of the amazing ladies that I've gotten so close to over the years, but picking up a few blogging tips and tricks wouldn't hurt either, I suppose.
Have an awesome Thursday, you guys! 😀
. – . – . – .
How do you brew your coffee at home? Instant? Keurig? French press? Drip?
Are you right-handed, left-handed, or ambidextrous?
Who else is going to HLS?