I usually have a pretty good idea of where I want to go with a post. An idea. A direction. A killer opening line… Today, though? I've got nothing… nothing aside from a caffeine-induced high that's making me incredibly chatty, anyway. I mean, I've got a list of things that I could talk about, but nothing I really want to talk about, ya know? And you would think that would encourage me to just take a day off from posting, but I've kind of become addicted to you guys…
It's crazy. Blogging has become such a huge part of my life that it's hard to imagine going without it. I know I went through my fair share of rough patches with blogging (hello two extended absences), but I feel like I'm finally in a good place with it… even if I occasionally can't think of anything to say. So on that note, I'm just going to let the thoughts flow and see where we end up. I hope you're ready for some freestylin'…
[youtube="http://www.youtube.com/watch?v=ymNFyxvIdaM&w=560&h=315″]
I've gotta say, life's been good to me lately. I mean, I did wake up with a pretty impressive zit on my chin this morning, but I suppose it could be worse – the dang thing could have been on the tip of my nose. And besides, it's hard to feel down when you've got a gorgeous breakfast in front of you…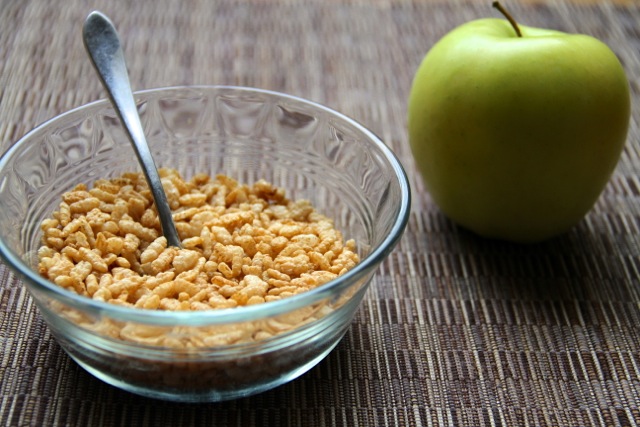 I kid, I kid. But admit it… I scared you for a second there, didn't I? No? Not at all?!? Bah! Fine… you know me better than I thought…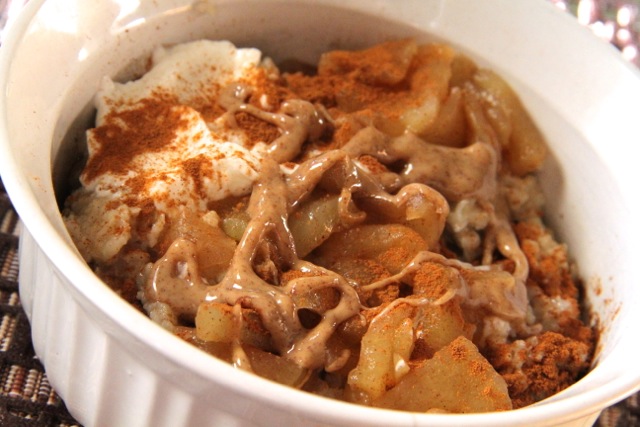 Oats topped with plain Greek yogurt, homemade applesauce, almond butter, and cinnamon.
And yes, I realize that I talk about breakfast a lot, but that's mainly because a) it's my favorite meal of the day, and b) it's what's usually sitting in front of me while I write up my posts. Although I suppose that kind of reasoning would mean that I could talk about makeup too, since there's a lot of that lying around as well…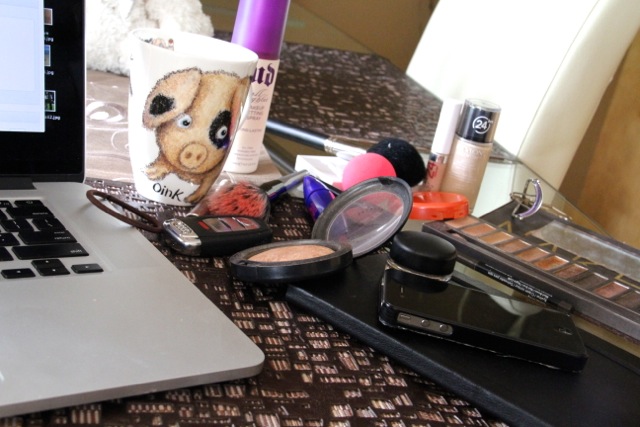 Welcome to my perfectly organized chaos… Blogging and getting ready for the day – multitasking at it's finest. And the pig? Totally responsible for my current high. But let's go back to the crispy rice cereal for a second…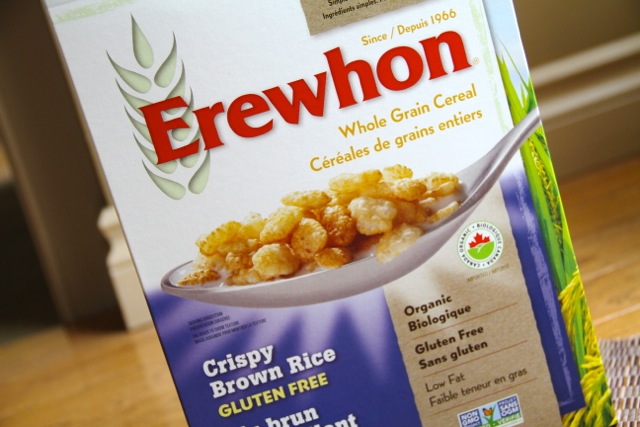 I'm actually hoping to whip up a batch of rice krispie squares this weekend. They used to be one of my favorite treats when I was a kid (read: I could go through an entire batch in a single day), but it's been a good long while since I've actually had one. This is not okay. The problem is… I don't have any marshmallows, so it looks like I'll be making one of those almond butter and honey versions that I've seen floating around the web. Are those any good? I'm skeptical when it comes to messing with the classics, but we'll see how that ends up turning out.
And you'll never guess where I ended up last night. The mall… Sephora, more specifically. Will you believe me if I don't post any pictures? No? #Proof or it didn't happen? Fiiiiiiiine. Just a second while I go grab some shots… Geez you guys are demanding *grumbles and walks off*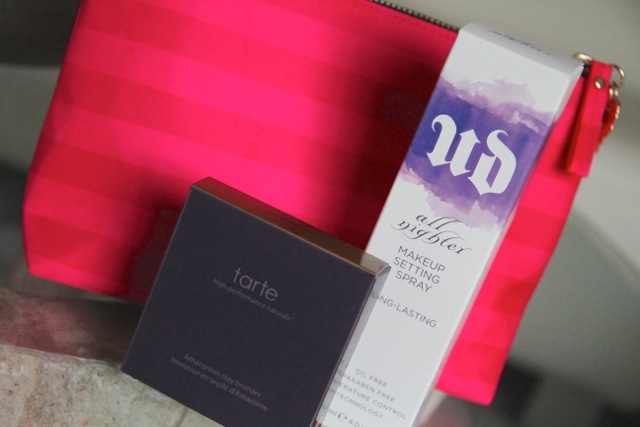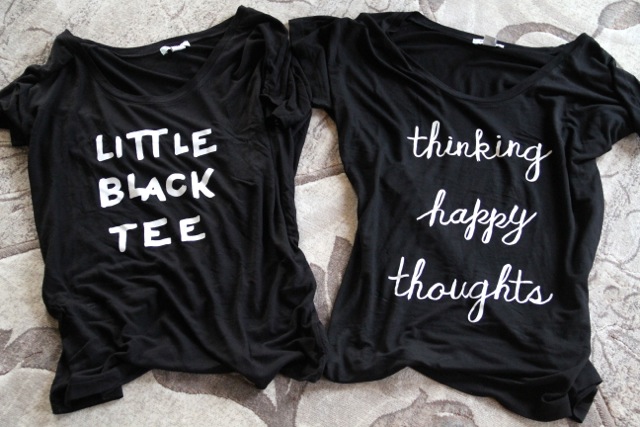 I originally went in to buy a bottle of Urban Decay's makeup setting spray because I was almost out of mine, and apparently I needed the Tarte bronzer as well. Who knew. The pink makeup bag is from Victoria's Secret, and the tees are from Old Navy. They make me smile like a goofball.
On that note, I hope this post managed to get a smile out of you. I meant what I said about being totally smitten with you guys… Aaaaand I'm going to end it there before I get all sappy and embarrass myself.
Happy Friday, friends!! 😀
. – . – . – .
If we were chatting over breakfast, what would you be having?
Are you a fan of Rice Krispie squares? Any favorite recipes?
First thought that pops into your head when I say… BANANA.