And just like that, it's my last morning waking up in Minneapolis. Boo. I'll be headed to the airport in a few hours to catch a plane back home, and I can't help but feel a little sad that the weekend is over. HLS was definitely an experience to remember, but I need a few days to take everything in before attempting any kind of recap, so how about some link love for now? 🙂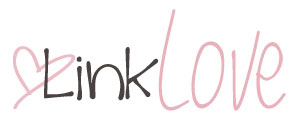 In my head…
14 Things Successful People do on the Weekends via Forbes.com.
The importance of things like disconnecting, hobbies, reflecting, and planning for the week ahead.
DIY Photography Light Studio Setup via Pretty Handy Girl.
Great tutorial for building your own light box. Perfect for the coming dark days of winter.
How to Attract More Visitors to Your Blog via BloggingPro.
Simple tips to get more traffic and grow your blog.
7 Things to Avoid if you Want to be a Happy Person via Thought Catalog.
Dressing room mirrors 😆 So true… They definitely need more flattering lighting in those.
The Definition of Healthy via I Heart Vegetables.
Something that everyone has to figure out for themselves.
The Problem with Size 0 via Commitness to Fitness.
Size 0 = nothing = a subliminal suggestion for women to become invisible? Very interesting thought…
Is a Calorie Just a Calorie via The Lean Green Bean.
Say NO to 100-calorie snack packs and YES to whole foods.
20 Scientifically-Backed Ways to De-stress Right Now via Huffington Post.
Stress can take such a toll on our health. Great tips on how to manage it and relax.
20 Life Lessons We Learned from Gilmore Girls via BuzzFeed.
Because who didn't love this show?!?
Optical Illusions via MSN Photos.
Some of those are just… wow. So much fun to look at.
For my belly…
Healthy Oatmeal Toppings You Absolutely Need to Try via Huffington Post.
From savoury to sweet. Great ideas for those times where you're getting bored with your regular bowl.
Gooey Mixed-Nut Bars via Slim Sanity.
She had me at gooey… but these customizable bars sound amazing.
Vanilla Energy Chunks via Health, Love, and Chocolate.
Delicious no-bake fruit and nut energy bites?! Count me in.
Gluten-free Pumpkin Donut Holes via The Healthy Maven.
Eat ALL the pumpkin! Loving the sound of these little balls of doughy goodness.
Choco Monkey Donuts via Health Ninja.
Healthy baked donuts made with banana, Greek yogurt, nut butter, and chocolate. Love it.