Hello, hello from back home in Alberta 😀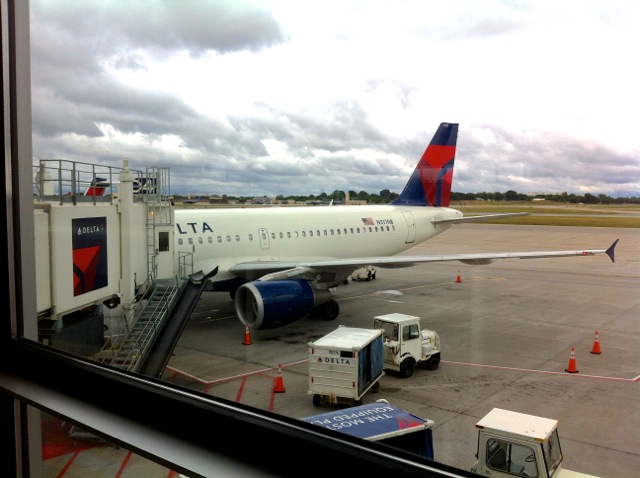 I landed in Edmonton early yesterday afternoon and I've been doing my best to get settled in since them. First order of business? Food in my belly. I literally flew through my front door, shedding bags left, right, and center, and raided my kitchen for anything/everything edible. I ended up inhaling an ABJ sandwich and some random veggies while standing over the counter, but man was it good to be back in my own kitchen.. especially because it meant being reunited with this guy right here…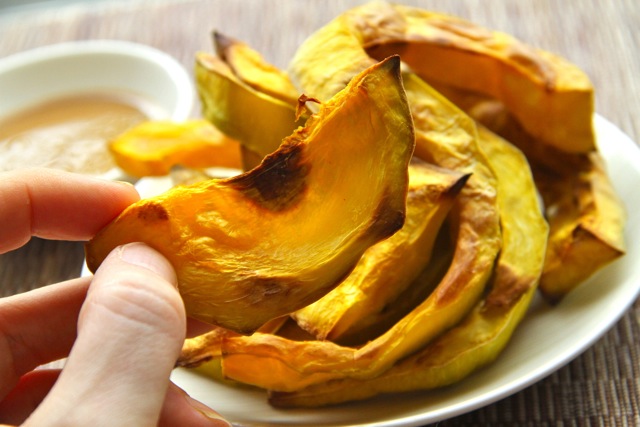 I think I may have a slight problem… 4 days without kabocha and I was going through some serious withdrawals. Anyone want to start a support group? Squash Addicts Anonymous? On second thought, never mind… I'm not quite ready to say goodbye to my addiction, and we're jumping ahead of ourselves! Before I got to tackle the squash, I had to tackle my suitcase…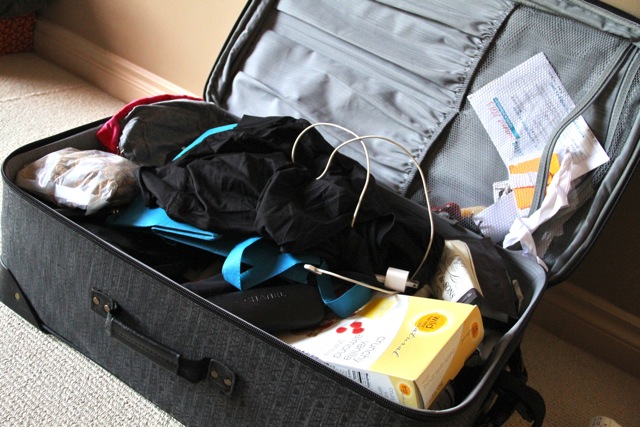 Ick. And the worst part of it all? I didn't even end up using at least half of what was in there. Apparently I'm a fan of overpacking, but in my defense, I did fly in to Minneapolis with only half my suitcase full – I just got assaulted by swag while I was over there…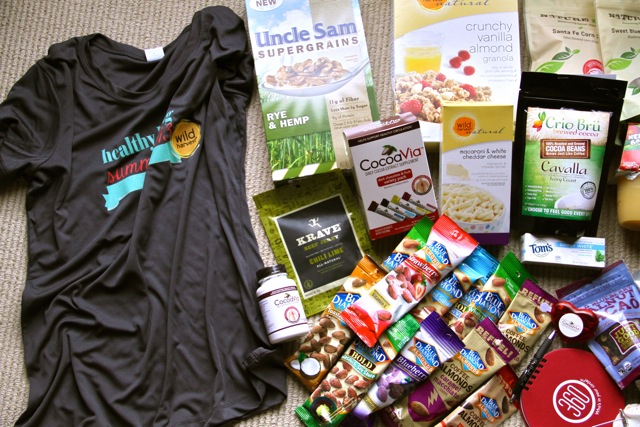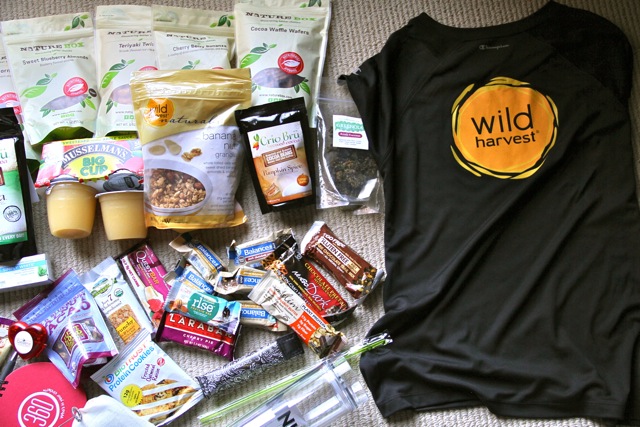 Yup. They definitely spoiled us. My only complaint is that, because of my allergies, I can't eat at least 75% of what's in there, but I imagine it shouldn't be too hard to find some good homes for those goodies. As for me, I'm quite content with the two things I picked up while I was down there…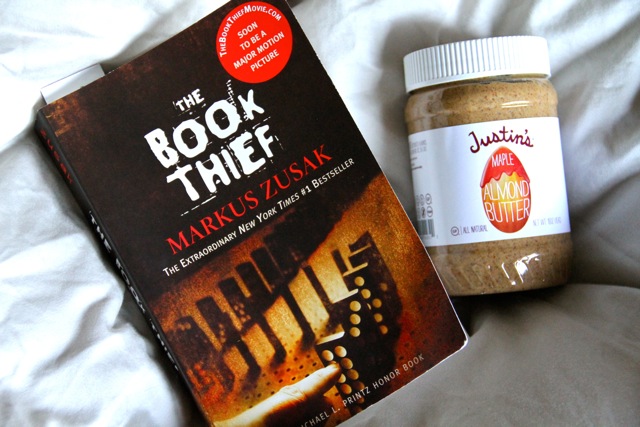 Almond butter and books – what more do you need?
Soooo… Healthy Living Summit… Where do I even begin? I mean, I could talk about the sponsors…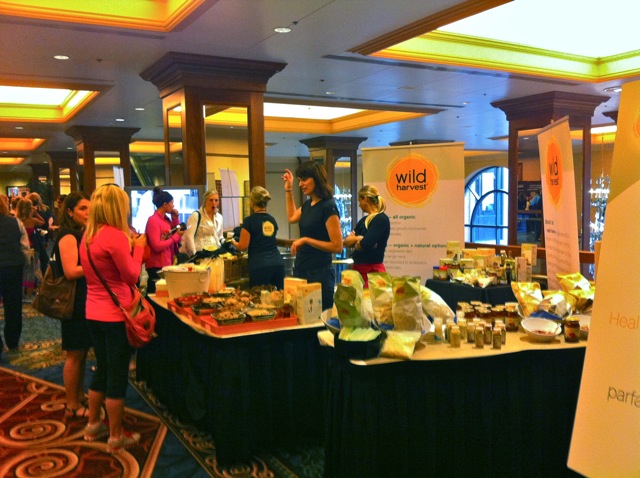 Our Gold sponsors, Wild Harvest.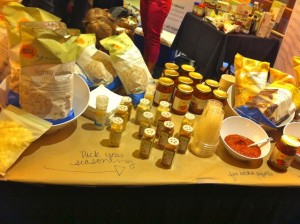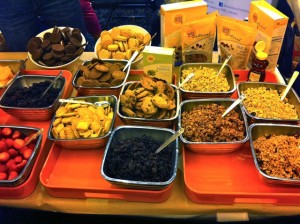 Build your own popcorn and parfait stations.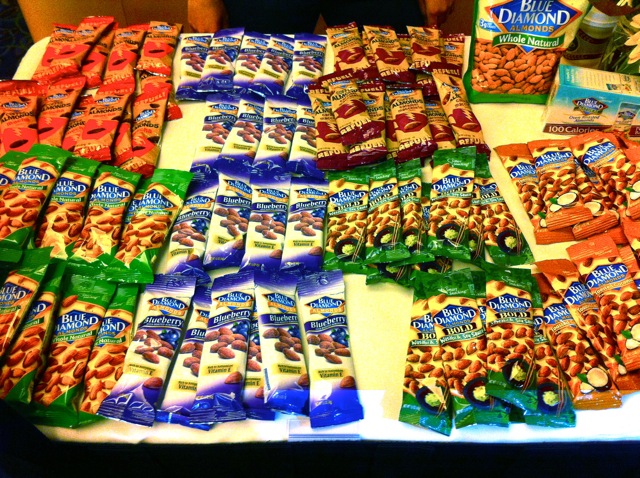 Blue Diamond almonds GALORE…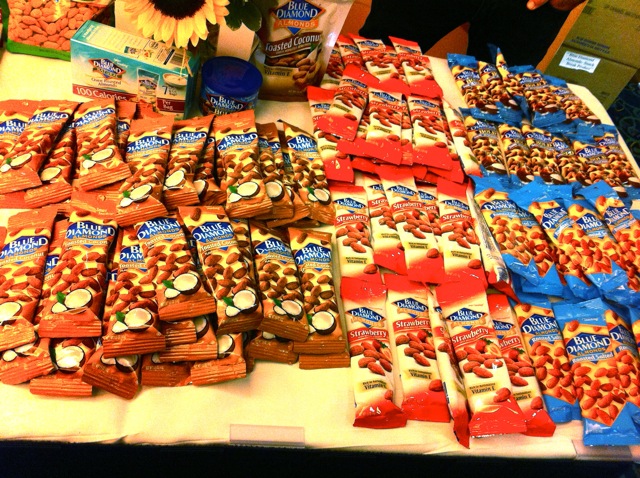 There were some amazing flavours like Caramel Macchiato, Mocha, Toasted Coconut, Blueberry, Strawberry, and Wasabi & Soy Sauce. And the best part of all? They're made in a peanut-free facility #happydance.
I could talk about the speakers…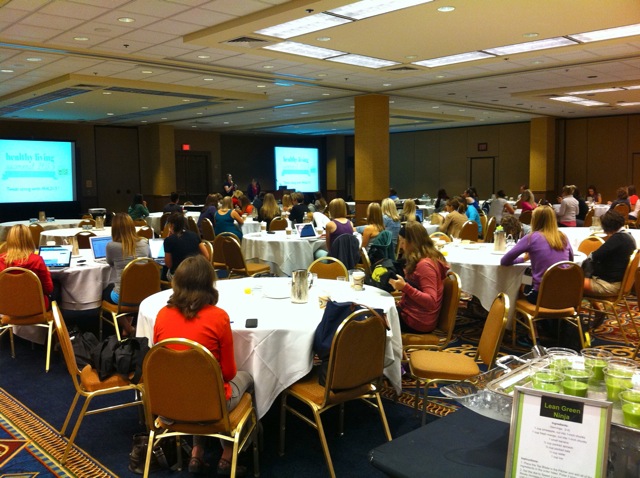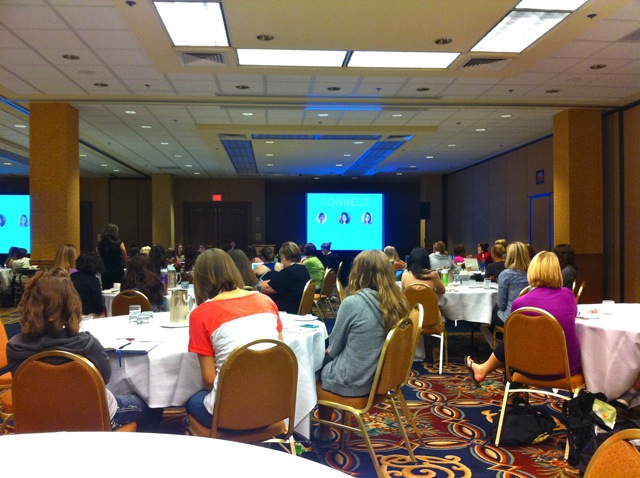 I could even talk about the city…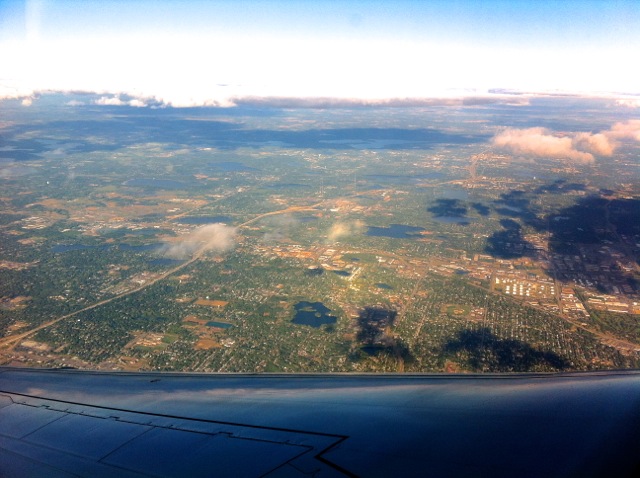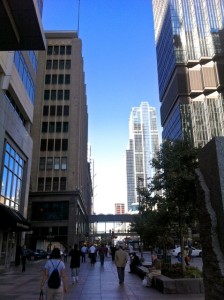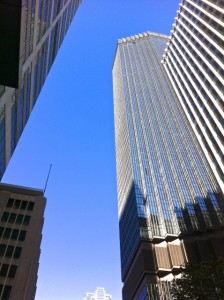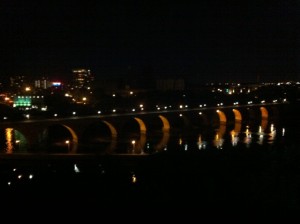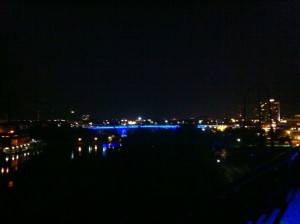 But while those were all important parts of it, the best part was definitely the people…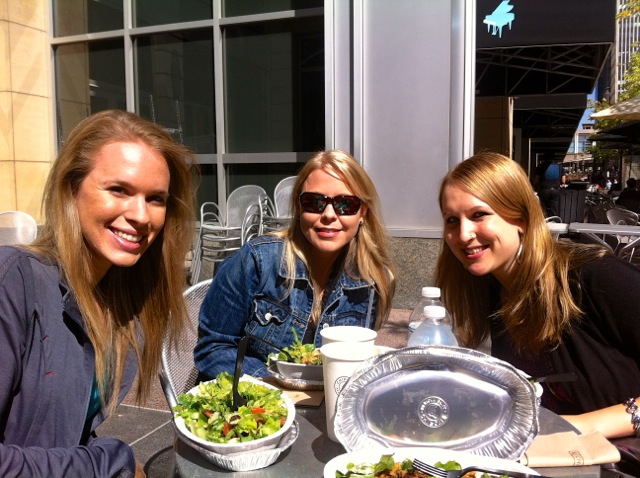 Gina // Kim // Sam — Chipotle for us Canadians 😉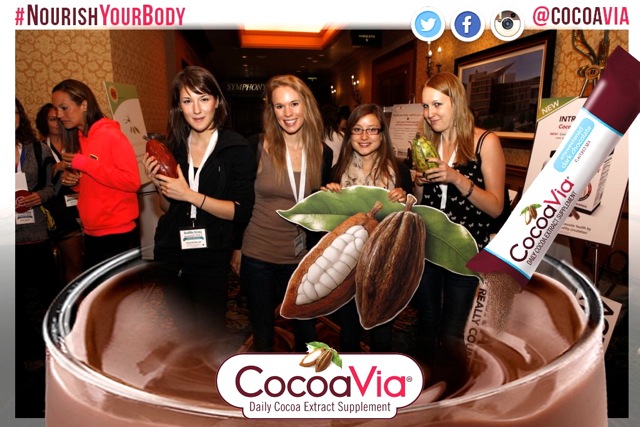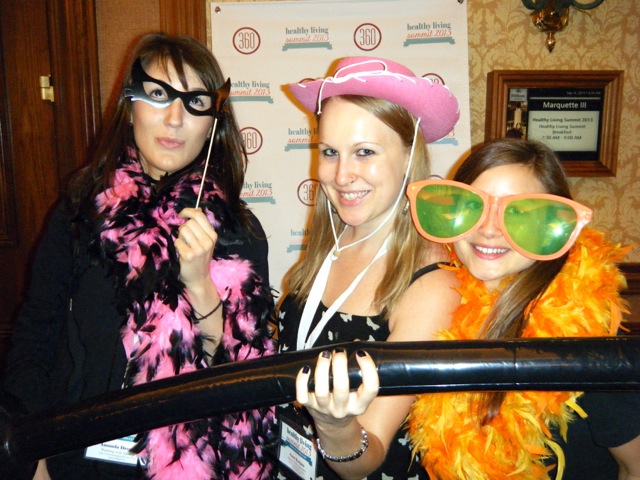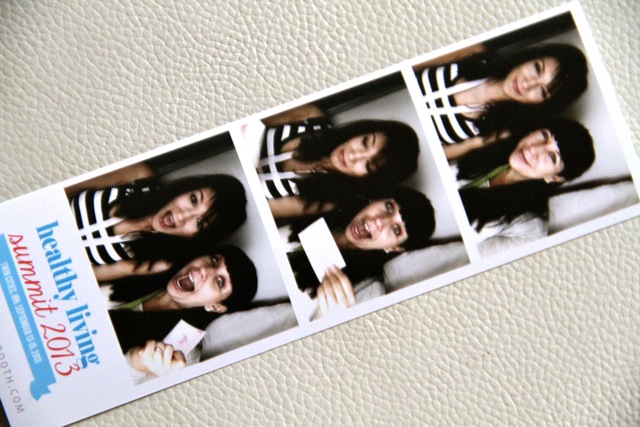 Me and Ari – the jelly to my almond butter 😉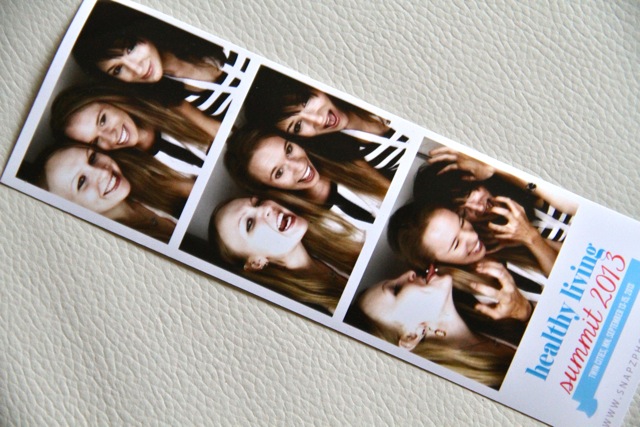 Sam // Gina // Me — photo booth fun.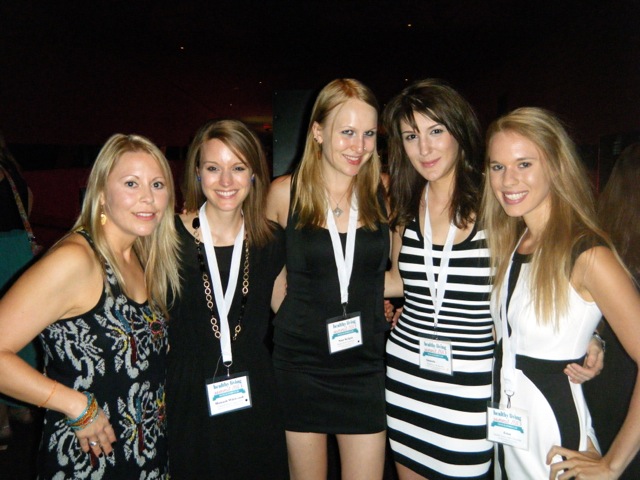 Kim // Hannah // Sam // Me // Gina — at the cocktail party.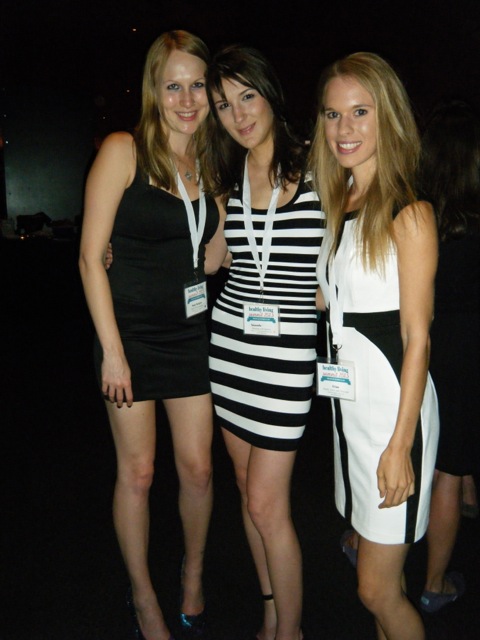 Sam // Me // Gina — at the cocktail party.
I got to spend the weekend with some pretty fabulous ladies, and that, more than anything else, was what made the weekend for me. Yes, I came home with a bunch of free stuff, and yes, I learned some new blogging tips and tricks (which I'll share with you guys tomorrow), but at the end of the day, it was getting to spend time with the people that really made the weekend for me. After all, what would blogging be without the community? My only complaint is that I didn't manage to find everyone I wanted to meet, and because of the packed schedule, didn't get to spend as much time with some people as I would have liked… But there are always other conferences 😉
And now if you'll excuse me, it's time to cook some oats for breakfast since I haven't had them all weekend. I'll be recapping what I actually learned at the conference in tomorrow's post, so be sure to check back in for that!
Happy Monday, friends 😀
Are you guilty of overpacking? Heck.yes.
What are some of your plane essentials? iPod, books, gum, water, cereal, dried fruit.
Have you ever met any bloggers? Yesssss! But I still have lots on my bucket list.