Why hello there!
I know it's Sunday and I said that I wouldn't see you guys until Monday, but it's currently 5:30 in the AM and everyone else is asleep so I thought I'd check in with you guys and see how you're doing. And no, I'm not just using you to kill some time – I really do love ya! And I know, I know… I should probably be trying to get more sleep, but some days are easier than others when it comes to drifting back into Dreamland, and today is one of those days where it's just not going to happen.
Eh. You win some, you lose some.
So my weekend getaway has been really great so far, despite the fact that the weather has been somewhat temperamental. I mean, snow storms in April? Seriously?! I don't mind it so much on the mountain…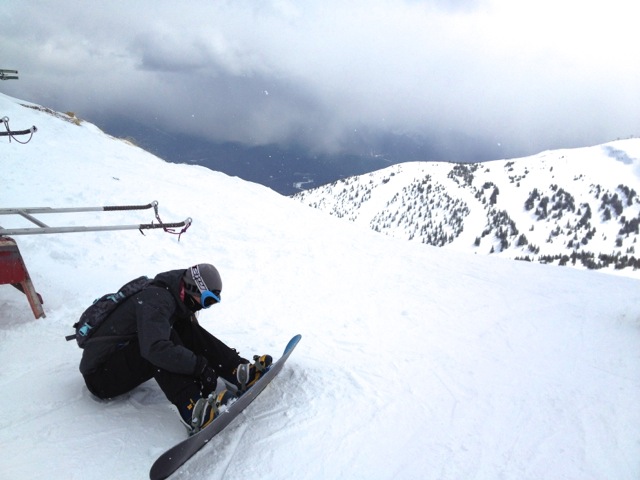 … but the highways are definitely a different story…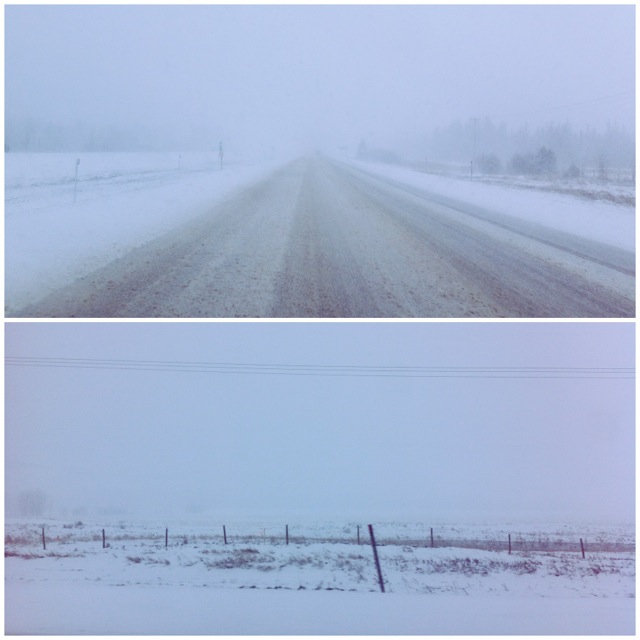 Holy.wow were the roads ever treacherous in some spots. We managed to make it safe and sound, thankfully, but it was a slow and painful process.
Other than that, it's been a pretty uneventful trip so far – snow, boarding, mountain goats, flying through the trees – and rather than ramble your guys' ears off, I think I'll just assault your eyeballs with a few pictures instead 😀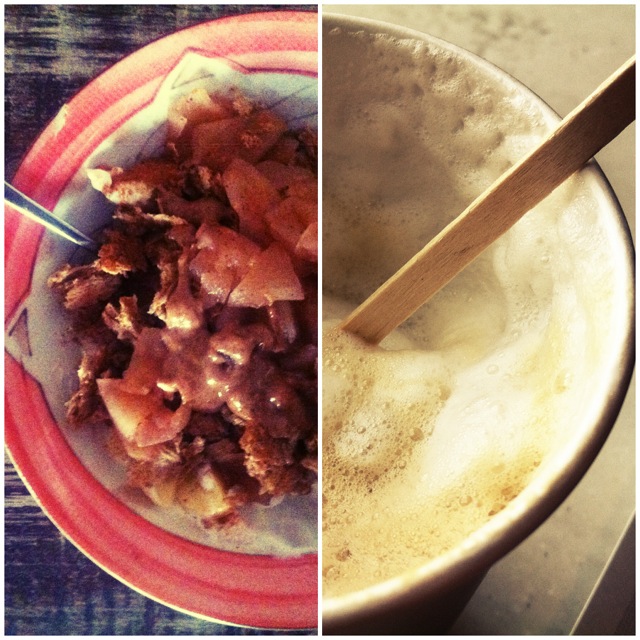 The best way to start the day – with breakfast and coffee.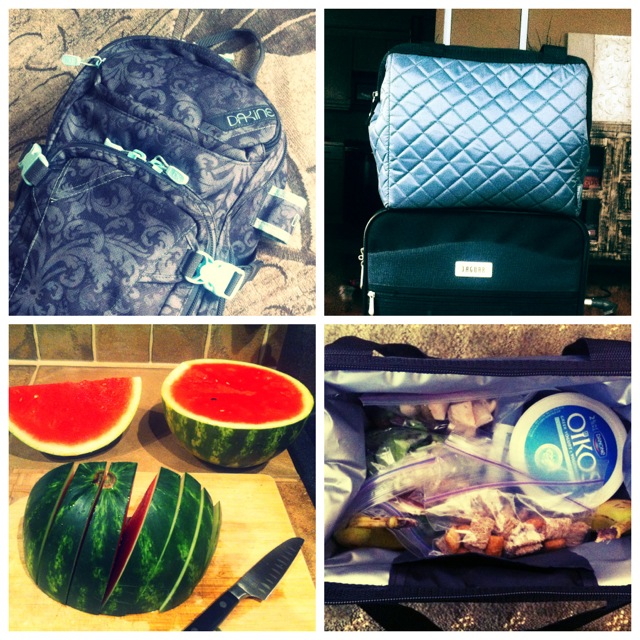 Packing and prepping – boarding pack, suitcase, and lunch box (which turned out to be freakin' awesome).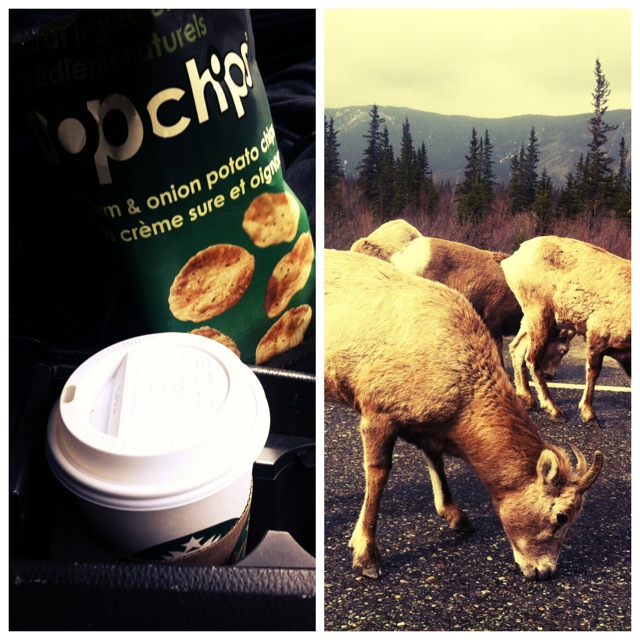 Snacking on the road… and some mountain goats that took it seriously.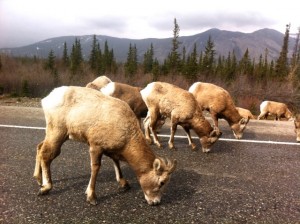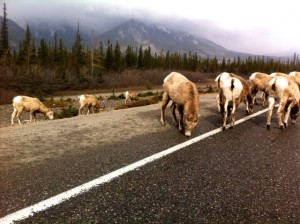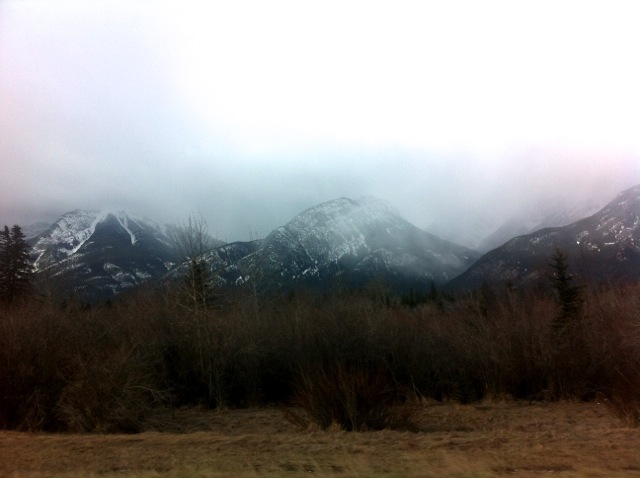 Unlike our last trip, the mountains were moody this time around.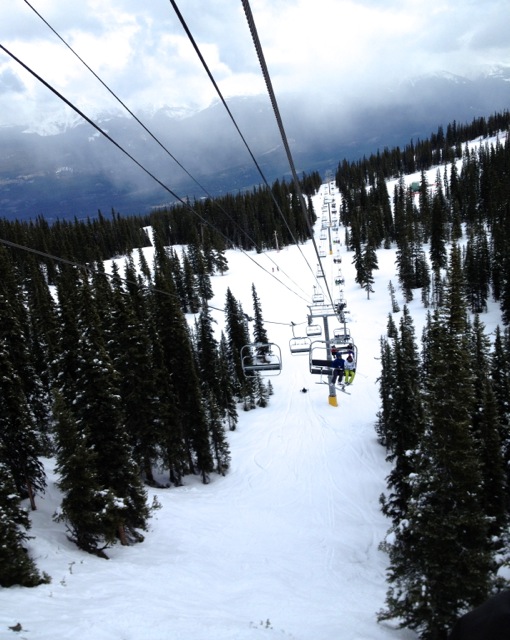 Long way up; long way down.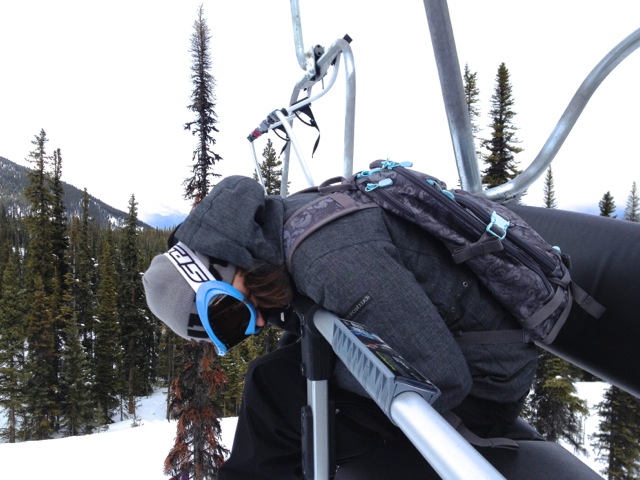 Oh you know… just catching up on some sleep.
We've got one more day on the slopes (which I should probably start getting ready for) before starting the 3.5 hour drive back home early this evening. Hope you guys are having a fantastic weekend! See ya tomorrow!
. – . – . – .
What's your favorite road trip snack food? Fruit, chips, cereal, trail mix, and gummy bears.
Serious debate question: pancakes or waffles???