Someone has stolen my sunshine…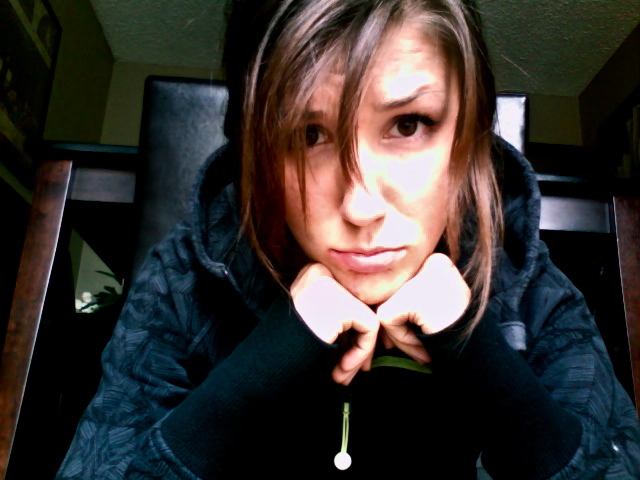 It was here when I went to bed last night (no it really was… stupid overly long summer days), and nowhere to be found this morning…
Le boo.
The only solution for such a dreary start to the day? Comfort food all the way…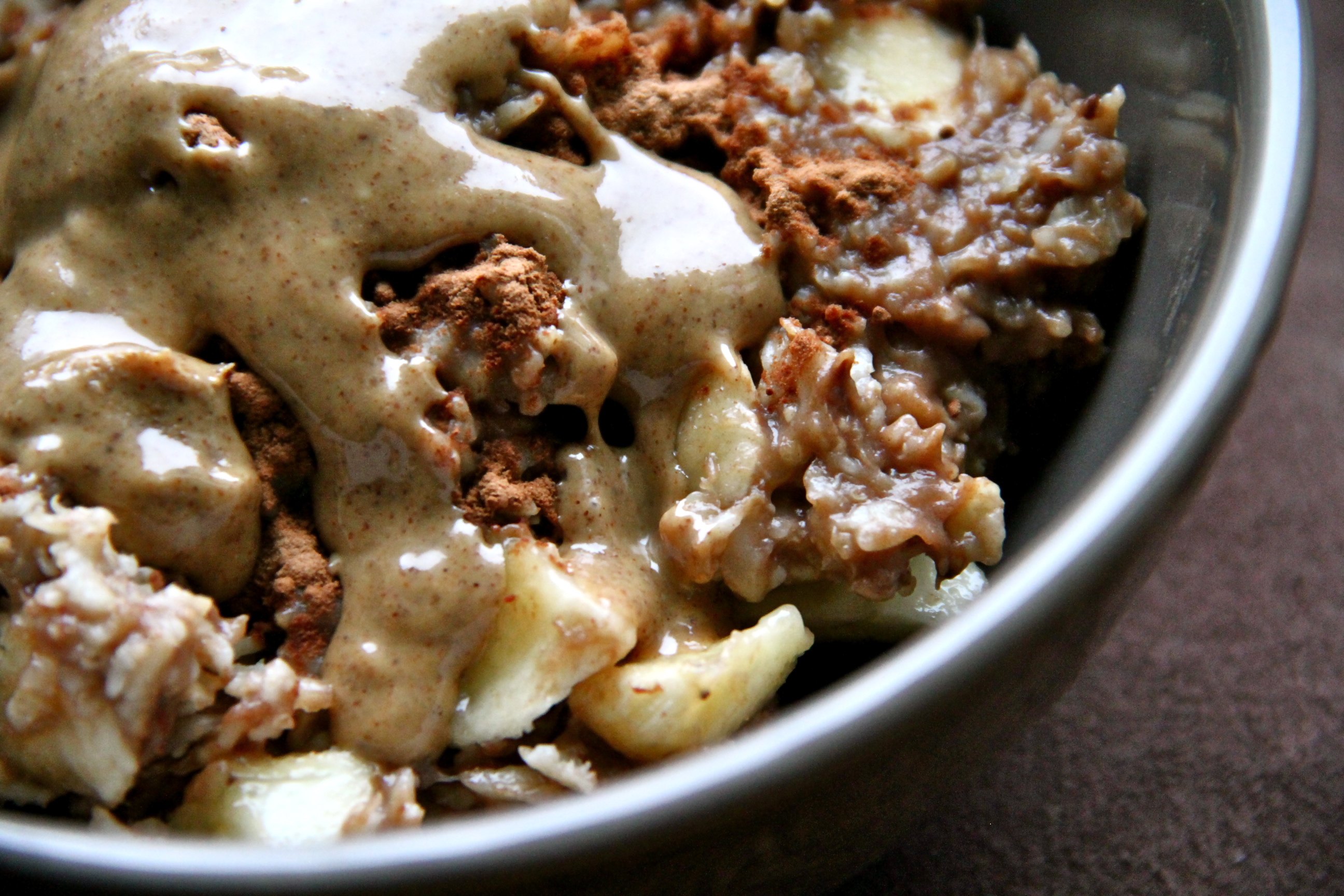 Tiramisu Oats… made by adding a Tbsp. of cream cheese, a Tbsp. of carob powder, and a tsp. of instant coffee granules to my regular steel cut oaties… then topping with banana slices and almond butter.
Mmm… I was comforted… and also going a little stir crazy. So, after spending some time curled up on the couch with my new favorite book: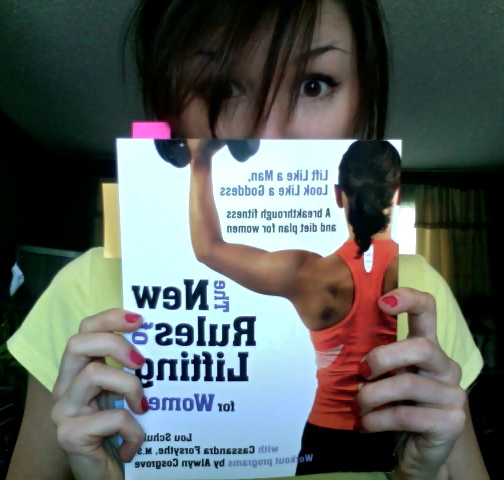 … followed by 3 miles on my not-so-favorite dreadmill, I popped one of these babies in my mouth, made myself semi-presentable, and headed out the door.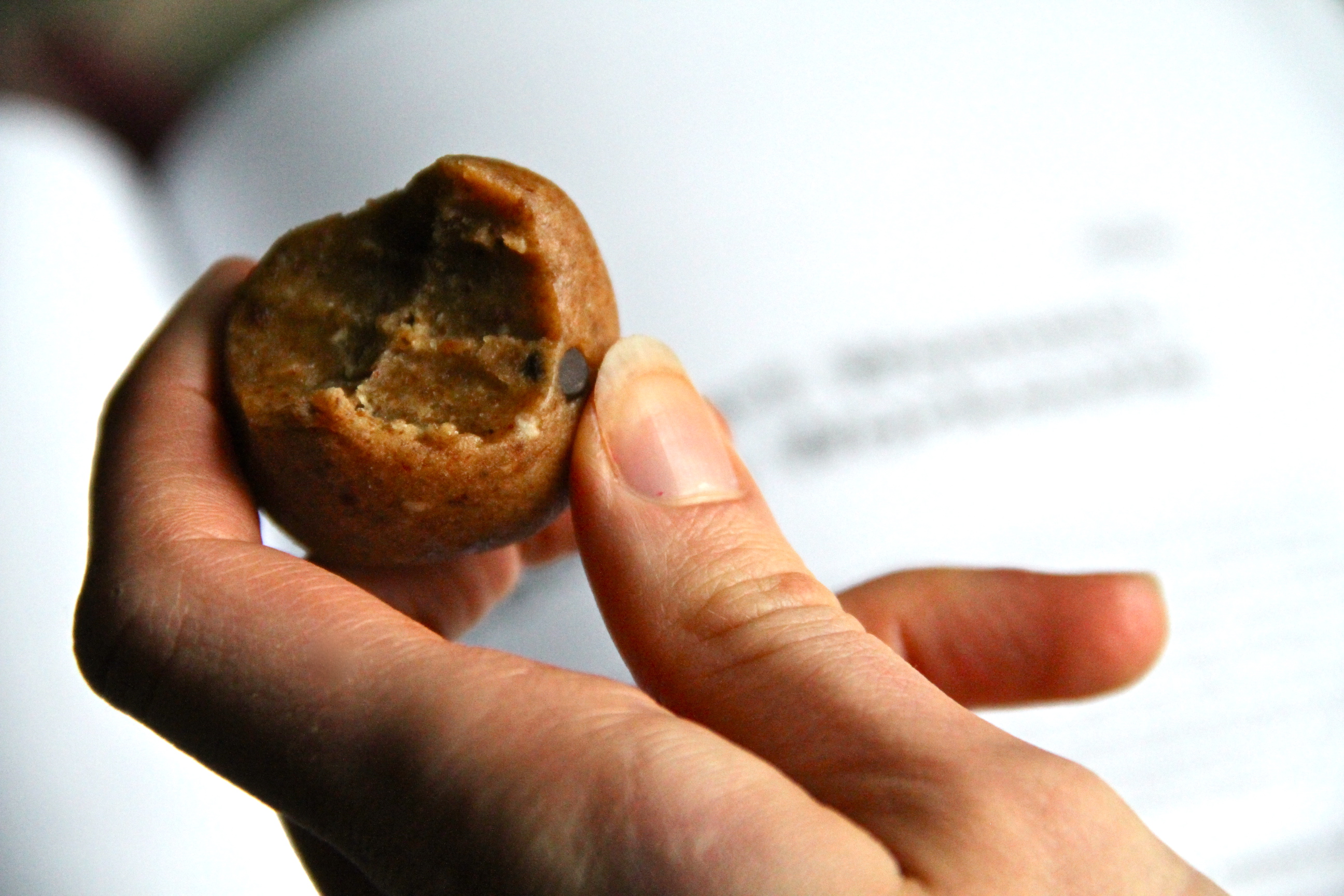 Where did I go?
Here: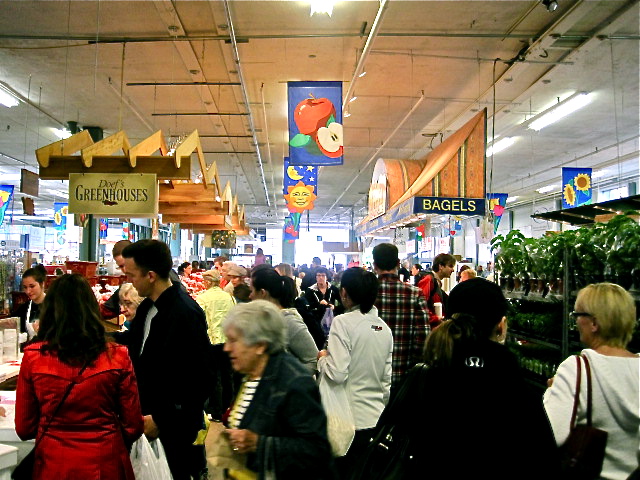 … with "here" being the local farmer's market.
I always get a bit jealous when I see some of the amazing farmer's markets that other bloggers have in their city. Ours is… okay… but it's nothing to brag about. Unless you like weeds plants…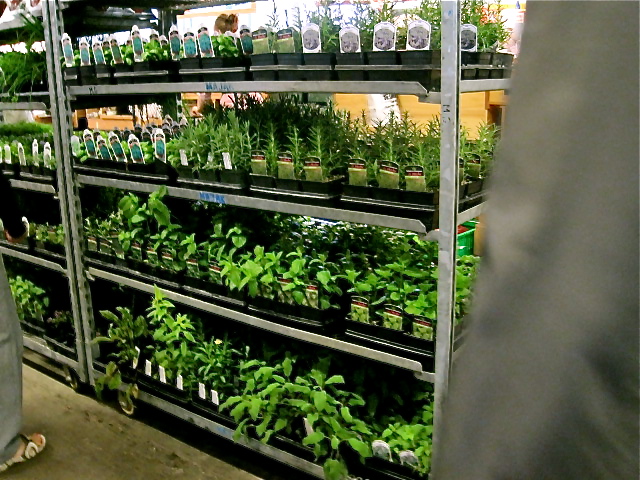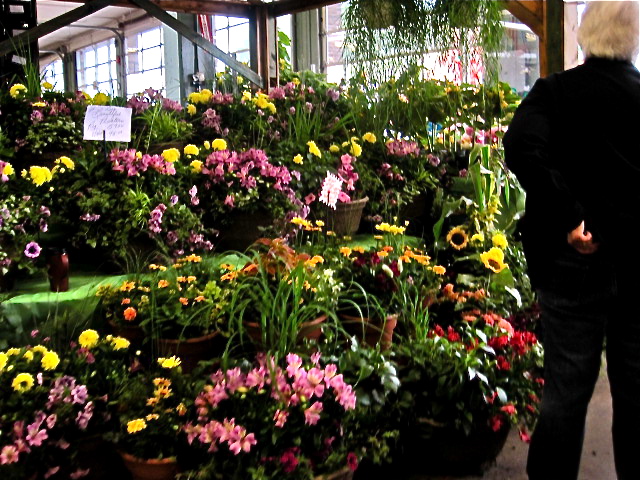 Which I clearly do.
Or bagels…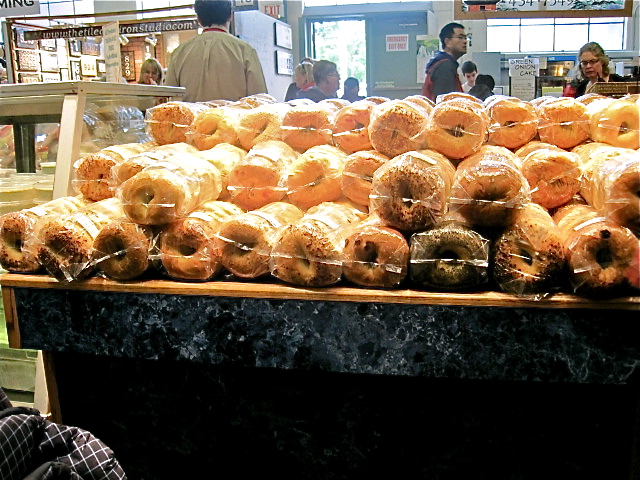 Which I've honestly never cared much for.
Or beef…
Which I'll spare you the gory details of.
And if none of that strikes your fancy, then perhaps beets, potatoes, rhubarb, or carrots will.
Actually, the carrots should – the carrots are amazing.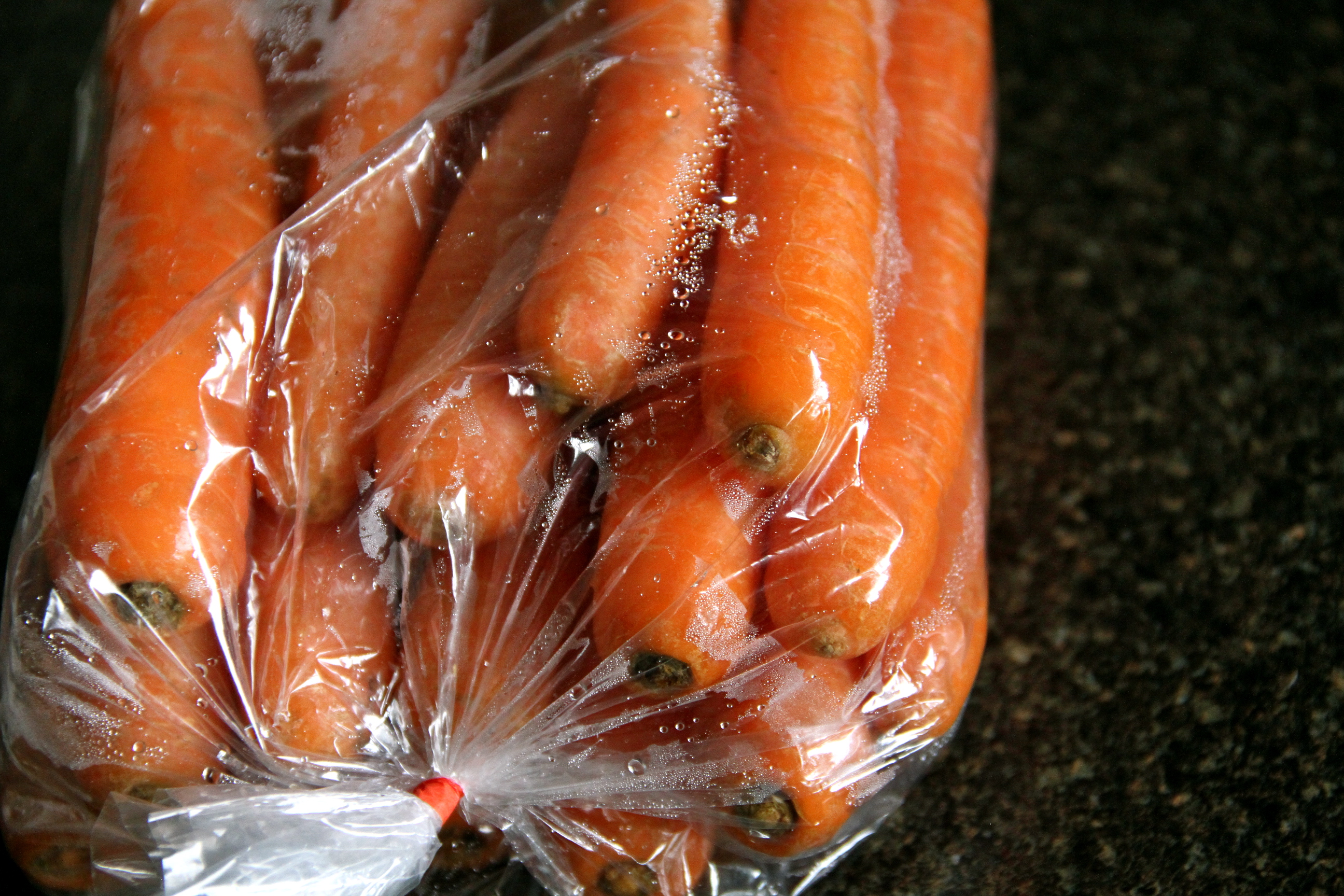 So, even though I had to drive all the way across the city only to come home with a 6 lb. bag of carrots, the trip was totally worth it. These carrots rock my world.
But man woman cannot survive on carrots alone (believe me, I once tried…), so my next stop was the grocery store, where I restocked on some staples that I was getting dangerously low on.
And by dangerously low I mean less than 5 servings left – I don't like to cut it too close…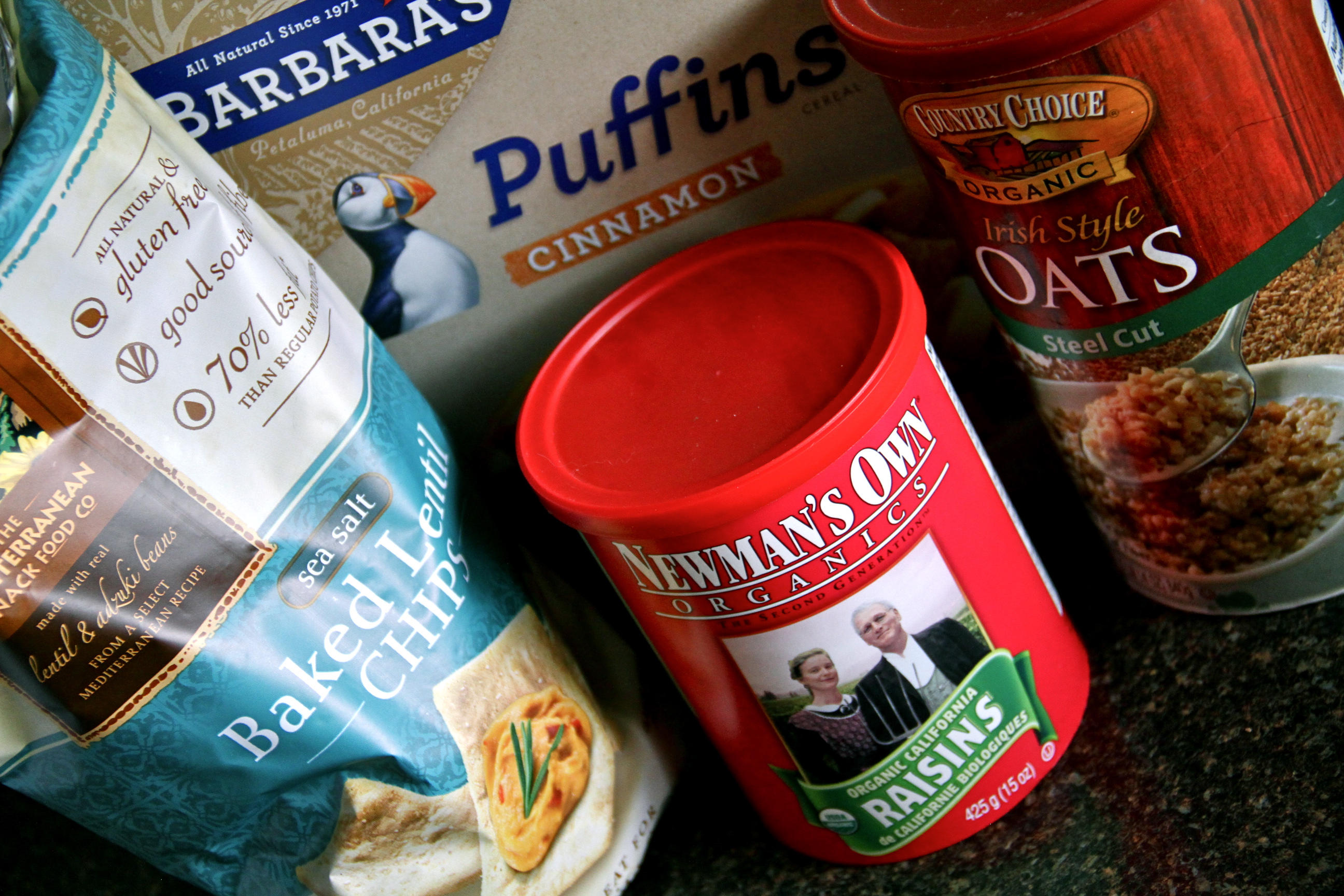 Baked lentil chips — Cinnamon Puffins — Raisins — Steel cut oats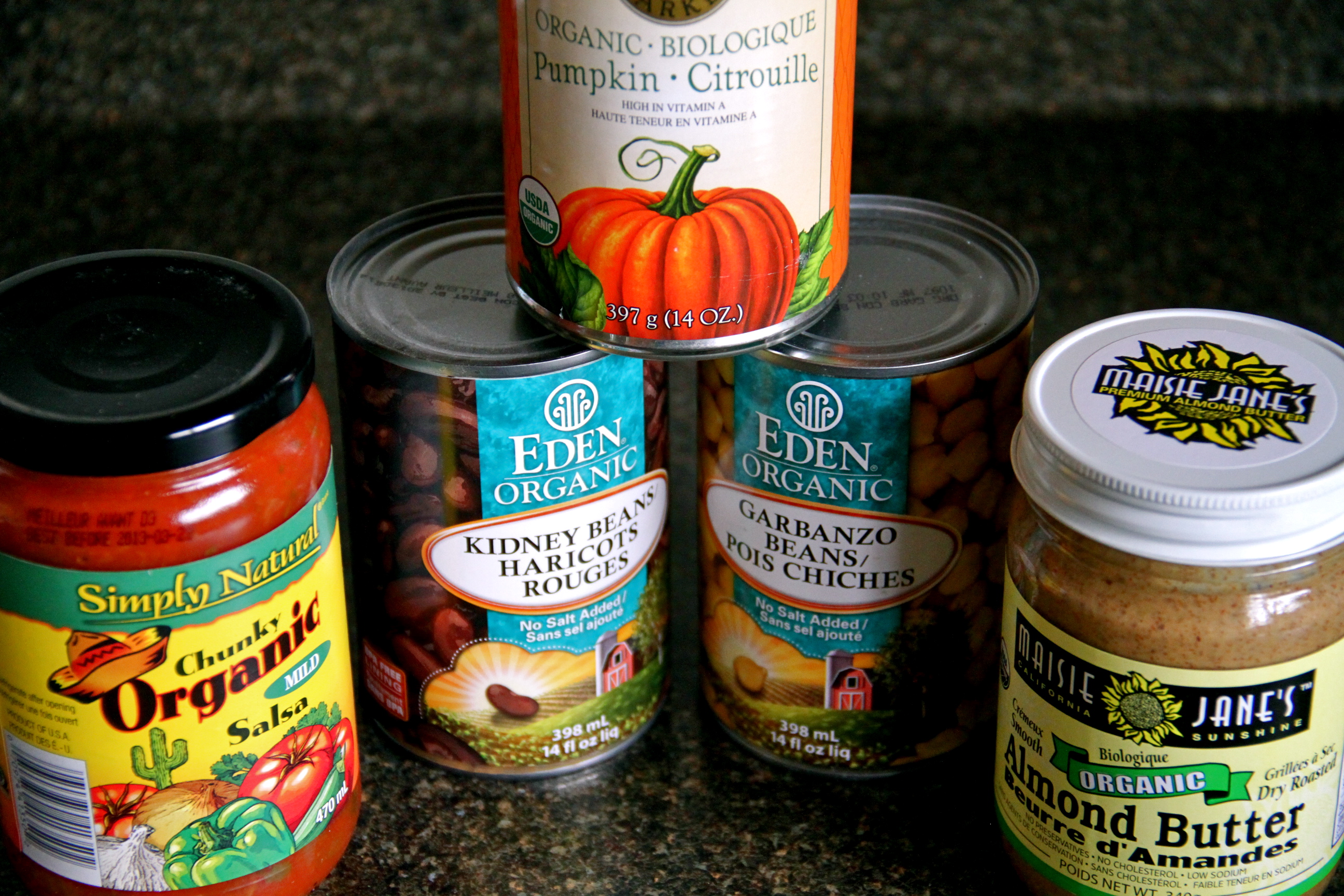 Salsa — Canned pumpkin — canned beans (kidney & chickpeas) — Roasted almond butter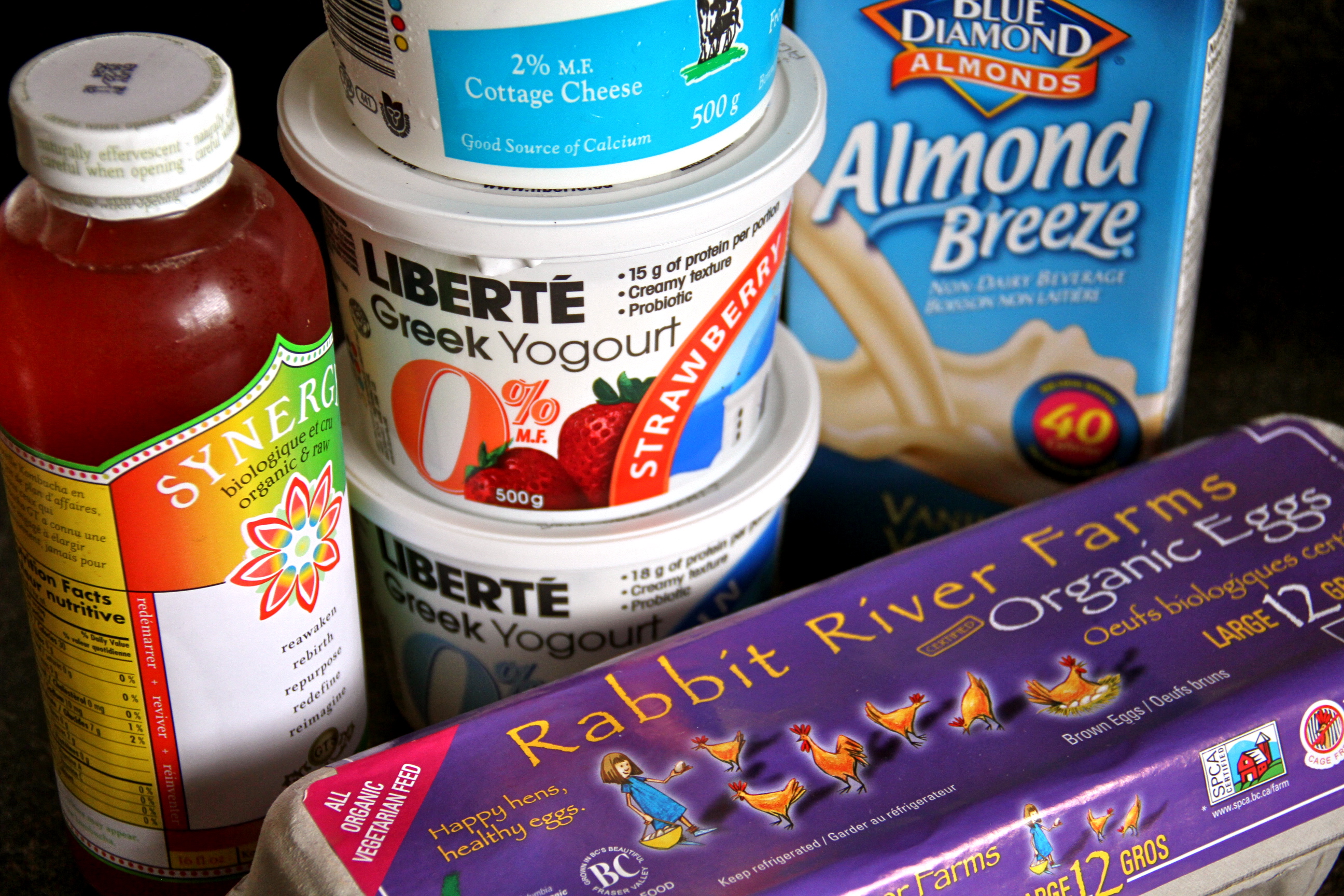 Kombucha — Cottage cheese — Greek yogurt (strawberry & plain) — Vanilla almond milk — Eggs
And, finally, the most important purchase of all…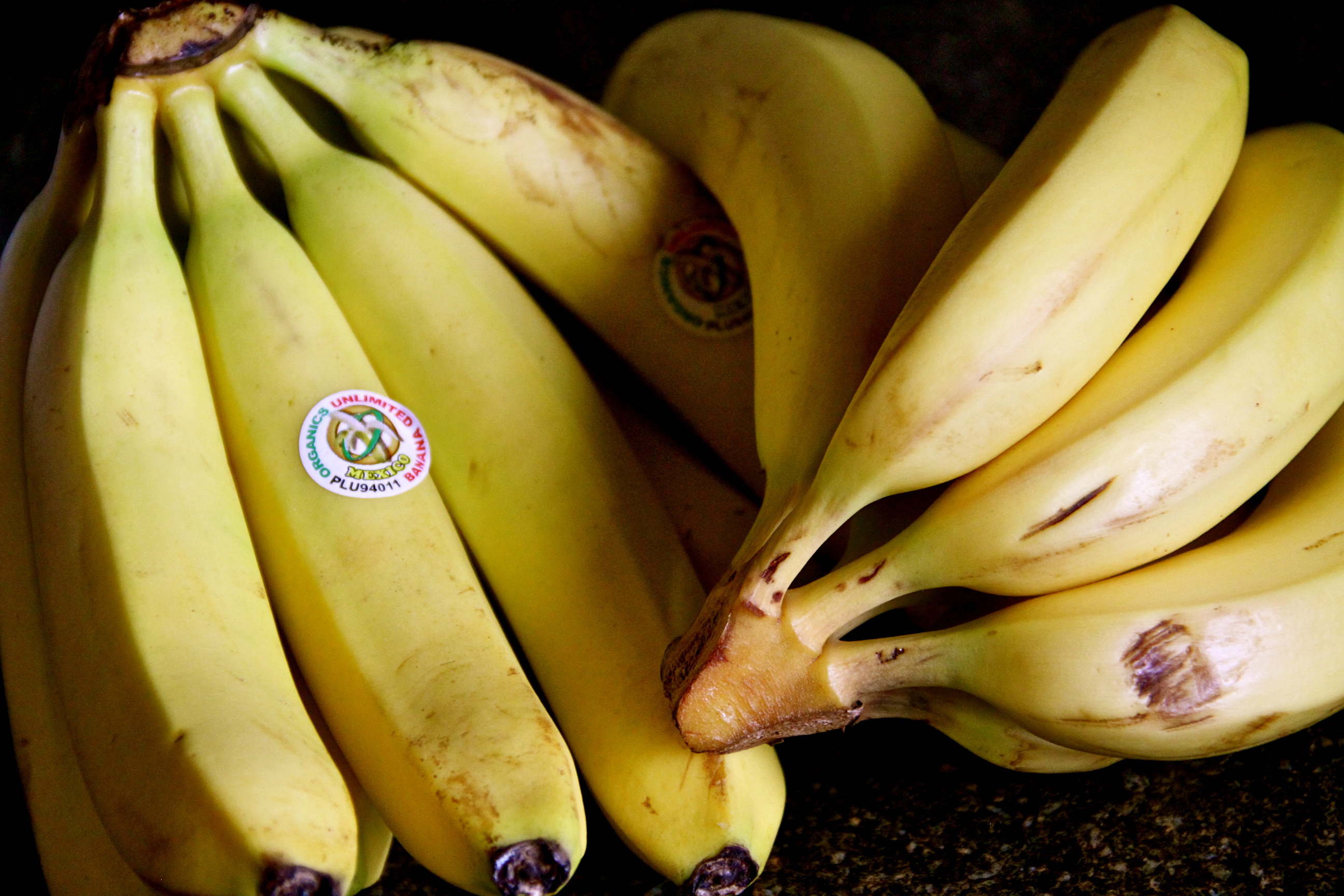 Five and a half lbs. of bananas
I was down to only 2 bananas after this morning's breakfast, which is basically a Code Red situation in this house. There are certain foods that I can't refuse to live without, and bananas are one of them. Oats, chocolate, coffee, yogurt, almond butter, eggs, hummus, and salsa are a few others. Sure, it wouldn't kill me to go without them for a day or two (three would be pushing it), but why would I do that?
To prove that I was a masochist?
Well I'm not. So, rain or shine, blizzard or torrential downpour, my butt will be making a trip to the grocery store if my staples start running low. What can I say? I like to eat what I like to eat.
. – . – .
What's one food you ALWAYS have to have on hand?
What are three things you bought the last time you went shopping? (it doesn't have to be food)